There are plenty of material on print and in the cyber space telling things every couple should do in bed. You are told how you can make the sex better for both of you and there are tricks and tips everywhere. But have you ever thought of how what you do in the time you are not in bed could have an impact on your sex life?
These 10 Things Are Better Than Sex…
Sex is on everybody's mind. Let's just accept this truth. But there is more to love than meets the eye. Romance is like a bottle of scotch; to savour it you need company to cherish. While sex can be one way of enjoying it, there are other ways, too. So in order to get better sex for couples you should be doing these.
1. Curl, snuggle and sleep together
After a super hectic work day, take a nice warm shower, dress and sleep together like kids. You are definitely close, comfortable and loved.
2. Gym, walk or swim
The best way to bond is over an intensive gym session or swimming in a pool together. And for those who say 'Where is the time?' we suggest a short walk down the lanes, holding hands. There's nothing like some fat-burning with the one you love.
Read more: Now a study to know how much sex you should have!
3. Bond with each other's parents
Take your in-laws out on lunch dates and make them feel special. Both of you win brownie points and you will have loads of memories to cherish.
4. Films, popcorn and late night talks
Chuck expensive dinner date ideas. Stock good films to watch over weekends with a tub full of caramel popcorn. And if you aren't sleepy, then talk like two lost souls. Netflix and chill? I mean, quite literally.
5. Just laze around and do nothing
Mark a day in the week when both of you don't work and laze around in the house. The idea of having nothing to worry about can be comforting. It's fun to get bored together too. Try it. The comfort of nothingness with your partner may become your new favourite pastime. And this does make sex better.
Related Reading: 7 Non Sexual Things To Do Over The Weekend
6. Cook up your chemistry
If you hate cooking, then try doing it together. There are couple cooking classes too. Enrol in one of them and let food make way for love and more love. Good food always brings happiness and good sleep.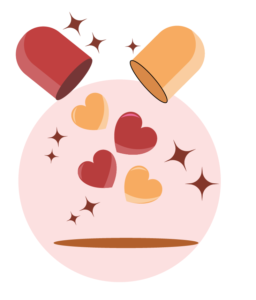 Get your dose of relationship advice from Bonobology right in your inbox
7. Pen love letters
Leave smart phones, tablets and desktops aside. Grab a notebook and a pen and start writing down a poem or a love letter. This will definitely bring the much needed sunshine back in your relationship. Who knows, there might be some rekindled heart-to-heart conversation up for grabs. This is a new thing to try for a couple and this will really help you to connect.
You may enjoy reading: My Spouse Has Been Spying On My Phone And She Cloned My Data
8. Go bar hopping
Some days all you want is to get drunk like the good old singleton days. So relive them together. Get sloshed and crash in bed like buddies reuniting after years. Find bars that offer good drinks, music and romantic ambience.
9. Tend, care and comfort
In case one of you is not keeping well, take a day off from work and nurse your partner. These tender moments will only bring the two of you closer. A little pat and a warm hug, go a long way, folks.
10. Hug, kiss and love
Don't look for a reason to hug or kiss your partner. Just do it whenever you feel like it. The only way to communicate your feelings is by showing that you love one another. A warm hug and a gentle kiss say it all.
Who said only sex can turn the tables?