Letting go of a deep relationship is never easy. Forget the countless articles and tips on moving on after divorce, the story of each separation is different and so are the coping mechanisms. Some people may find it relatively easy to pick up the pieces of their lives while others are so haunted by the memories and the experience that they may want to avoid marriage altogether.
In a nutshell, how well you face life after a bitter separation from the person you loved and married, depends entirely on your individual circumstance. Hence, just like marriage has no one-size-fits-all approach, divorce has no template either.
We spoke to Vandana Shah, a noted divorce lawyer based in Mumbai, to know what the keys are to starting afresh after your marriage ends and how you can rebuild your life after divorce.
How Long Does It Take To Move On After Divorce?
"What is common to most men and women who are struggling to move on after a divorce, is a sense of loss, a bit of confusion, and dilemmas on the right way to lead a life without bitterness or worry," says Vandana Shah.
As we said above, the 'moving on after divorce' process is very unique to a couple. It is entirely possible to fall in love again and perhaps even get into a more fulfilling relationship than the one you had. But the entire routine of calling it quits legally can take a toll on you emotionally, financially, and physically.
Moving on after a divorce isn't easy, especially if the marriage was a long one. Even if the relationship was inherently damaging and you both agree that staying apart is the best thing to do, you still might end up having a hard time moving on after divorce.
It is rarely possible to jump into a relationship – at least a genuine one – immediately after you break up. Needless to say, the duration of your marriage will directly correspond to the time taken for moving on after divorce. From six months to six years, one can never say when you will be really ready to begin a new chapter in life.
However, what you need is to be ready to shed the baggage and be prepared to face new challenges instead of mourning your loss. Of course, you will find the path challenging especially if you are trying to move on from a divorce you didn't want. But with determination and perhaps therapy, you can definitely find happiness again.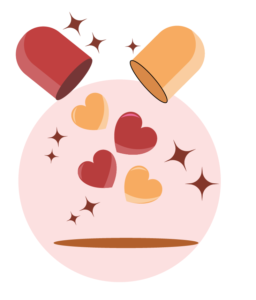 Get your dose of relationship advice from Bonobology right in your inbox
Related Reading: 15 Subtle Yet Strong Signs Your Marriage Will End In Divorce
9 Important Tips When Moving On After Divorce
When you decide to tackle moving on in a systematic manner instead of worrying about everything all at once, things will get better. The checklist for moving on after divorce changes from person to person, but the method remains the same. Figure out the steps to moving on after divorce that will work for you and try working on them every day.
The key to moving on after divorce is to rewire your brain to heal from the pain. Sometimes, you might need a complete overhaul of your thought process and a willingness to look at relationships in a whole new light. Divorce lawyer Vandana Shah gives us some of her practical tips:
1. Fixate your life beyond the courtroom
Divorce proceedings can be excruciating especially if it's a contested divorce. The courtroom procedures, the accusations, and counter-accusations, endless consultations with lawyers, etc., can drain you out. "That is why you need to look at life beyond the courtroom," says Vandana.
"The proceedings may go on for a long while depending on the complexities of your case, but your process of moving on should begin immediately," she advises.
The best way to do this is to focus your energies on other things like your child (if any), career, and friends. Do not make the divorce central to your existence, even if it's an integral part of your life at that point. Figure out how to be single and happy, you'll eventually be happier with yourself.
2. Brush up your degrees and rework your contacts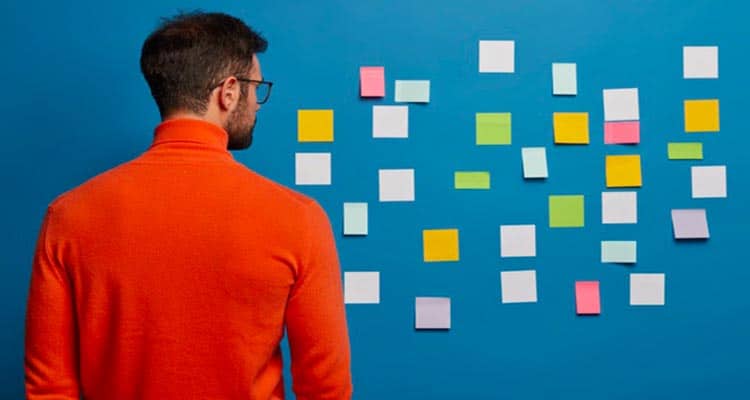 Give yourself a period to feel emotional and depressed. Thereafter, start making your plans. Plan A should be improving and working on yourself. This is especially true if you are looking to move on after a divorce as a woman who may have put her career on the backburner for her marriage.
The best way to rebuild your life after divorce is to get busy with work. It will help you achieve a sense of accomplishment which will, in turn, make you happier.
"Get yourself a new degree, join a class and set new goals to achieve," says Vandana. If you are career-oriented, work on giving your professional life a twist. This is also a good opportunity to renew your old contacts, personal and professional.
Even as you seek new connections and friendships, you can also try and reconnect with people who you think will be useful to your independent new life.
3. Cut off from toxic friends
After you cut off from your husband or wife, switch off from their toxic friends. Often, there are people who insist on living in the past and end up reminding you of instances you would rather forget. For instance, if infidelity was the reason for your separation, you really don't want people to gossip over it, do you?
It's difficult enough as it is, to move on after divorce and infidelity episodes, but toxic 'friends' can make it worse. It might not be possible to cut some people out completely, but even if you are forced to keep in touch with them, do not use their company to vent or relive your experiences.
If you have issues with being stern, it may be difficult to cut your friends off, fearing that you may appear rude. But the only way to start afresh is by leaving behind what's weighing you down. You shouldn't feel guilty for moving on after divorce. Be careful of who you surround yourself with. You need not share your story with everyone.
Related Reading: The Best Divorce Advice For Women
4. Get out of the divorce pity party
Ending a marriage is not the be-all and end-all of the world. Sure, it is a painful episode but you can't keep wallowing in negative emotions like self-pity, anger, or bitterness. People often assume it is difficult to move on after divorce at 30 or 40 because you are rather set in your ways and lifestyle, and can't cope with sudden change. Just ask someone who's divorced at 50, and you'll quickly realize how untrue that statement is.
Age is not a factor when snapping out of the old and getting into the new. Life is about stumbling and then finding yourself once again. If you're moving on after divorce from a narcissist, you'll see them going about their way without a care in the world. If your narcissistic ex isn't letting a divorce get in the way of happiness, why should you?
So stop getting into the cesspool of worry, pity, and feelings of inadequacy. You are much more than a failed relationship. Be determined not to define yourself by a divorce.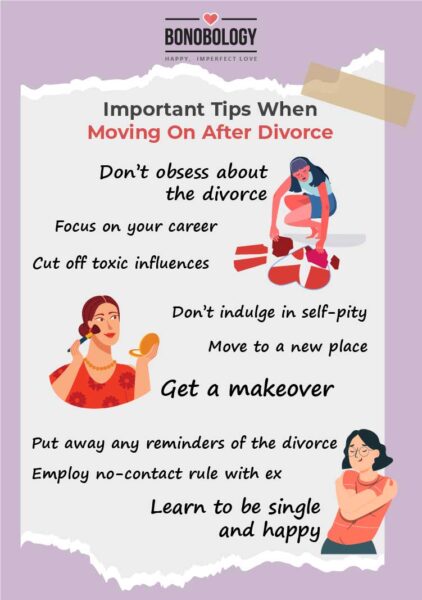 5. Move away from the city
While this is not a step that is possible for all, if you can, try and change your location. It's an option you must consider especially if you do not have liabilities and can afford to make the change. A relocation not just changes your mood but also your outlook and circumstances.
With work from home becoming the new reality, your work won't suffer. Getting away from a place that holds the many memories, pleasant and unpleasant, of your relationship, might really help you let go of all the negativities. When the challenges of settling in a new city will take over your life, you'll find yourself not having such a hard time moving on after a divorce, since you'll barely be thinking about it.
A change of scene can give you a fresh perspective, a much-needed step when you are moving on after divorce.
6. Get a new look
"After I got out of the morass of my divorce, one of the first things I did was give myself a makeover. I cut my long hair, styled it really short; it made me feel like a new person," says Vandana, highlighting the importance of self-care and self-love.
Getting a new look is not as superficial a suggestion as it seems. It is a symbol of you wanting to make a new beginning and allowing newer aspects of your personality to shine. When you truly feel like a new person, you'll feel much lighter, having let go of all the baggage that you might've been carrying. Don't underestimate the importance of this step to moving on after a divorce, it could make the difference between how you feel today and how you'll feel tomorrow.
Thus far, your marriage may have taken center stage in your life, now is your chance to look at life through a new prism.
7. Lock away papers related to your divorce
Except for your divorce decree, you do not need anything else to remind you of your bad marriage. You may be finding it traumatic to move on after divorce when you still love him or harbor feelings for your ex which is why it is all the more essential to put away the physical reminders of the separation process.
It does not mean you can get rid of the memories but this step definitely speeds up the process. When you get rid of the constant reminders of the divorce, you'll be able to focus on the future, not the past. Why would you want to stack up the extra paperwork anyway? Start on a clean slate, literally and metaphorically.
8. Do not be in touch with your ex
Unless there are children involved, try not to stay in touch with your ex. When you are moving on after divorce with a child, there will be several occasions that require you to meet and interact with your former spouse especially if you are co-parenting. Keep it limited to those interactions.
The 'we are divorced but we are friends' approach does not really work. So say no to the idea of holidaying together and definitely avoid situations that may lead to sex. Maintain the no contact rule as much as possible. Unfortunately, real life is not like the movies and moving on after divorce isn't easy. By getting physically involved with your ex, even if it's a one-off thing, you'll just end up complicating your future.
Related Reading: How To Cope With Divorce As A Man? – EXPERT ANSWERS
9. Learn to be single for a while
The thought of being single and without a partner might be rather daunting for someone who has been separated after being in a long relationship, but that's just what you need to do. It's not easy, you have to train yourself. It is normal to feel lonely after divorce but do not make the mistake of jumping into the dating game straight away after a divorce.
In some cases, casual dating might help you regain the fun you lost out on, but do not bet on it. If it doesn't work, it might lead to more problems!
Embrace the thought of being alone and discovering yourself without the crutches of a partner. You have every right to date and get into a relationship, but don't let it be a rebound relationship.
Moving on after divorce can bring its own challenges, but nothing that you can't surmount. Life is a lot more than a relationship and that's what you need to remember as you pick up the threads of your life again and be prepare to seek love again.
FAQs
1. How do I move on with my life after divorce?
You can move on in life after divorce by making a fresh start in terms of career and relationship. Do not carry the baggage of the past and be prepared for new experiences. Cut yourself off from any people who may have a negative influence on your life, your ex included. Focus on the future and learn to live with yourself before you jump into another relationship.
2. Will I regret getting divorced?
It depends on the circumstances of your divorce. If you have rushed through your divorce without thinking of the repercussions and if your post-divorce life is tougher, then you may probably regret getting divorced in haste. Better get a divorce checklist when you are contemplating divorce.
3. What percentage of couples get back together after divorce?
There is no study that says with surety what percentage of couples get back after divorce. There are instances when a divorced couple remarry only to separate once again.
 
4. Will I ever be happy after divorce?
Yes, you absolutely will be happy again! If you are willing to leave the past behind, embrace your singledom and seek new experiences, you can definitely be happy after divorce. The mindset you have while approaching how you move on after your divorce will determine how quickly you'll be happy again. Don't let the past weigh you down, learn from it and grow!
12 Warning Signs Your Partner Is Losing Interest In The Relationship