Why are divorce rates so high in celebrity marriages? A question that has been on everyone's mind for a long time now. From a layman's point of view, we see our favorite celebrities in the backdrop of their picture-perfect life, grand houses, and cars, smiling at premiers in dreamy outfits. And we can't help but wonder, "What could possibly go wrong to invite trouble into their paradise?" To give you a reality check, let's take a peek at the marriages of famous people and dig into the root of celebrity divorces.
What Percentage Of Celebrity Marriages End In Divorce?
The year 2022 saw a flood of celebrity divorces. From Tom Brady and Gisele Bündchen to Tia Mowry and Cory Hardrict, many couples have split after years of marriage. Statistics show that divorce rates among celebs are considerably higher than that of the general population.
According to a 2017 US Survey, the average divorce rate of Hollywood celebrities is 52%. Among men, it is 50% while women have a 62% of divorce rate. Divorce rates among British celebrities are lower though and there are examples of long marriages, like that of David and Victoria Beckham.
According to a study done by the UK-based Marriage Foundation, celebrities have a divorce rate of around 40% within a 10-year period. The divorce rate for the same 10-year period is approximately 20% in the UK and 30% in the U.S. The Marriage Foundation studied 572 celebrity marriages since 2000 to come to the conclusion, "Despite all the comforts and advantages of fame and wealth, these celebrities divorce at twice the rate of the UK population."
Related Reading: 8 Things That Can Be Used Against You In A Divorce And How To Avoid Them
Why Do Celebrities Break Up So Much?
When it comes to short celebrity marriages, this is probably the most pertinent question to ask. Why do actors divorce so much? There are a number of reasons behind that. For starters, they have the socio-economic privilege to live life on their own terms, and staying in an unhappy marriage is not so desirable when there is an easy out.
Although celeb couples are in the limelight a little too much, it doesn't seem to stop them from following their hearts and walking away from unfulfilling relationships. The question is, what drives them to this point in the first place? To understand that, let's explore the reasons why celebrities break up so much and why divorce rate among celebrities is higher than usual:
1. Economics of a divorce
For a common person, the thought of divorce is daunting because fighting a long divorce case and coughing up alimony or child support often costs a fortune. But for high-flying celebs, money is never an object. They can scoop a bucket from the pool of wealth to get rid of a failing union and happily move on to the next chapter, the next spouse maybe.
Besides, prenuptial agreements are common practice in such high-profile marriages, where the terms of division of assets in the event of a divorce are finalized even before the couple says, "I do". The ease of settling things conveniently makes a celebrity marry fast and divorce even faster.
2. Social conditioning
The way of life among the elites of Beverly Hills is quite unlike the regular people. Divorce for them is no different than common breakups in relationships. A large number of today's Hollywood sensations have either come from broken homes or have grown up seeing adults parting ways after marriage all the time.
When a practice is normalized to such an extent, it no longer remains taboo. So celebs rarely get into a marriage with a till-death-do-us-part attitude. They always prefer to keep their options open. When a celebrity marries another, the exposure is more and pressures are higher and that's when they start looking for a way out.
Related Reading: 5 Celebrity Couples Known For Their Philanthropic Work
3. Their fortunes keep changing
Celebrities' fortunes are forever dynamic. Sometimes they are at the zenith with one major hit, a big win in a tournament, a best-selling album, or a million-dollar turnover. And then there are times when they are down in the dumps. This fall can be tumultuous and emotionally excruciating, and the brunt of the failure often comes down to their marriage. The spouse becomes the target of all the anger, irritation, and psychological turmoil. And that's one way to answer the question, why do celebrity marriages fail?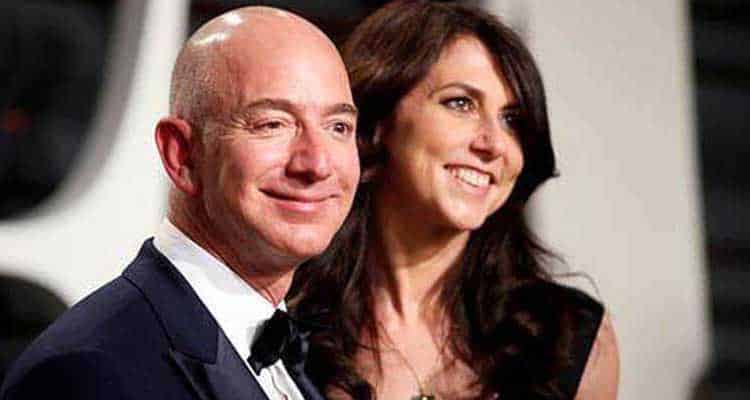 4. Stardom changes people
The world of show business is rife with examples of many struggling actors being supported by their simple, hard-working partners, whom they dropped like a hot potato the moment they found recognition. Stardom changes people. Period. Fame, money, and exposure rarely keep people grounded. The glitz of celeb life is so appealing that they are unable to accept and adjust in marriage with the life partners who came before stardom, leading to many inevitable divorces of celebrities.
5. Extramarital affairs
On-screen romance often serves as a catalyst for celebrity divorces. If two people are working together for months in such close proximity, emoting on screen and doing scenes that demand physical intimacy, sometimes it's inescapable that the sparks fly and a celebrity may end up cheating on their spouse. Affairs and infidelity, therefore, are common factors behind the high divorce rate among celebrities.
Do you remember that episode from Friends where Chandler breaks up with his actor girlfriend Kathy because he suspected her of having an affair with a co-actor? Therein lies the problem. Even if an artist is not involved in a workplace romance, it might be hard for their spouse to see them so intimate with another man/woman. Consequently, suspicion creeps into their marriage, hampering a perfectly healthy relationship.
6. Celebs are never home
One of the reasons why celebrities break up so much could be the nature of their busy career. After her divorce from ex-husband Kanye West, Kim Kardashian was reportedly dating comedian/actor Pete Davidson; however, things didn't work out for them. The former couple spoke to a popular media house about how their hectic schedules "made it really difficult to maintain a relationship".
Celebs are usually never at home. They work at odd hours, travel often, and their shooting schedules can sometimes run into months. Naturally, it affects their family dynamics. Imagine living in the same house with someone, sharing parental responsibilities, and still feeling like they are in a long-distance relationship. That's when their partners are left fending for themselves and a wall of emotional distance slowly starts to build up. Now, you know the major culprit behind all the celebrity breakups.
Related Reading: The Best Divorce Advice For Women
7. Insecurity and fame
Why do actors divorce so much? One of the main reasons why celebrity marriages don't last is that many of these renowned people don't know how to handle insecurities and fame. With all the adulation and ego boosts they get outside, they start expecting the same from their spouse and trouble starts brewing. Celebs are also very insecure because they are as good as their last performance. Holding on to public memory is a constant battle that often has an adverse effect on their relationships.
8. Rushing into wedlock
You know as common folks, to whom divorce is not always an easy option, we plan the future of our relationships from a realistic point of view. We take time to assess the pros and cons and the possibilities of a healthy, successful marriage before saying "yes". If you are thinking, "Why do celebrity marriages fail when they have all the liberty to do the same?", it's because their life events flow like the script of a romantic film in many cases.
They may tie the knot trusting fleeting passions or on a typical Vegas whim. And it doesn't take long for them to realize they're not well-suited to one another. Falling in love with someone and living with that person are two separate things. Sooner or later, they are hit with the realization, "I hardly know my partner. Our goals or schedules never align. What are we even doing together?" and the inevitable happens.
Related Reading: 11 Expert Tips To Have A Successful Second Marriage
Hollywood Celeb Marriages That Ended In Divorce
Some famous celebrities in Hollywood got a lot more media attention for their divorce than for their on-screen work. We are here to keep you updated on the list:
1. Angelina Jolie and Brad Pitt
When Angelina and Brad ended their 12 years of relationship and 2-year marriage in 2016, it came as a shock to the fans and the mud-slinging that followed regarding the custody of their 6 children was even worse.
2. Tom Cruise and Katie Holmes
Tom and Katie were all loved up until Katie decided to walk out, blaming the divorce on his obsession with Scientology. She said wanted to protect their daughter from the church of Scientology. They took the world by storm with their love story but then everything went terribly sour with slandering and defamation lawsuits ruling their split.
3. Jennifer Anniston and Justin Theroux
After the tragic breakup with Brad Pitt, we were rooting for Jennifer Anniston when she got engaged to Justin in 2012. She thought she had finally found the man of her dreams only to have her marriage end up in divorce again in 2017.
4. Johnny Depp and Amber Heard
They were married for a year, then Heard filed for divorce because Depp was supposedly an abusive husband. Although Depp fought to clear the allegations, they did have a bitter split. And the divorce practically went down in flames with multiple lawsuits until Depp finally got a clean cheat after the infamous trial this year.
5. Jennifer Garner and Ben Affleck
They were married for 13 years and had three beautiful children. But unfortunately, they could not make it work despite trying hard for the sake of the kids. According to Affleck, they simply "grew apart" and managed to handle the decision of divorce amicably.
6. Marc Anthony and Jennifer Lopez
The couple had twins but there were serious adjustment issues from the very beginning. Both Marc and Jennifer are very strong personalities, which resulted in constant clashes.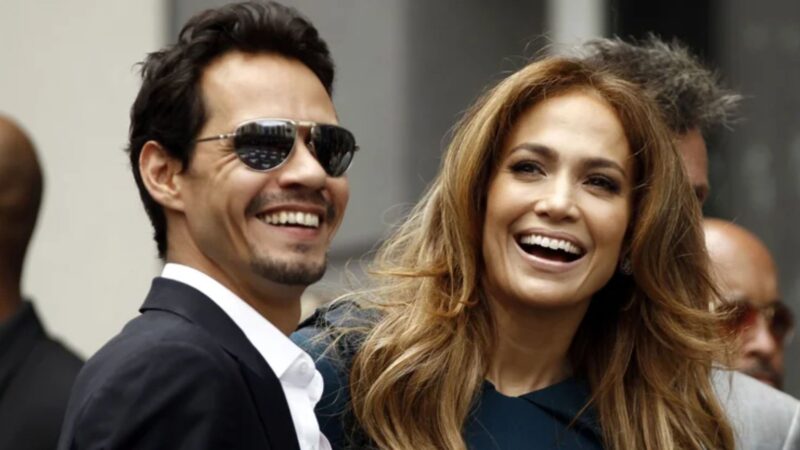 7. Tiger Woods and Elin Nordegren
Tiger Woods admitted cheating on his wife with multiple women during the 6-years duration of their marriage. As the news broke of Wood's scandal, it opened a can of worms and escalated their divorce. Wood reportedly checked into rehab for sex addiction and paid a whopping $100 million settlement amount to Elin.
8. Guy Ritchie and Madonna
Their marriage lasted for 8 years. Apparently, Madonna was so entrenched in her career that she hardly had time for her three children and Guy and that became the bone of contention in their marriage.
9. Katy Perry and Russel Brand
They were married for just 14 months. It was her fame and hectic schedule that apparently got in the way. Speaking of the split, Katy told the media, "He's a very smart man, and I was in love with him when I married him. Let's just say I haven't heard from him since he texted me saying he was divorcing me on December 31, 2011."
10. William Shatner and Elizabeth Martin
Amidst all the mud-slinging among celebrity couples over fortune and children's custody, here's a divorce story that might sound more civil than the others. The famous Star Trek actor William Shatner and his 4th wife Elizabeth have recently terminated their 18 years of marriage citing irreconcilable differences. Neither had to pay any money due to a solid prenup and happen to maintain a good relationship post-divorce.
famously short celebrity marriages  Of All Time
Did you know that in the glamor world of the US film industry, Hollywood Marriage is a term coined to refer to high-profile, elegant yet very brief marriages? Census data says short celebrity marriages in the US last somewhere between a few days to an average of 6 years.
Kim Kardashian and Chris Humphries had one of the shortest celebrity marriages that lasted 72 hours while Miley Cyrus and Liam Hemsworth were in for a 6-months long run. Let's take a look back at the quickie conjugal relationships of Hollywood that died before their phone batteries:
Britney Spears and Jason Alexander beat the clan of short marriages with 56 hours run time
Nicolas Cage and Erika Koike filed for an annulment only 4 days after their Vegas wedding
Drew Barrymore took 6 weeks to say 'I do' to Jeremy Thomas, which resulted in 19 days of married life
Pamela Anderson's journey to divorce her third husband, Rick Salomon, was of 2 short months
Bradley Cooper and Jennifer Esposito called it quits within 122 days due to irreconcilable differences
Most Expensive celebrity divorces of all time
There are many shades of the post-breakup scenarios of celebrity divorces. Some of the former couples remained friends with their ex even after the split like Jenifer Aniston and Brad Pitt or Bruce Willis and Demi Moore. And then there are celebrities like Amber Heard and Johnny Depp who got themselves into prolonged catfights after their marriage ended in a $7 million divorce settlement followed by another multi-million dollar defamation case. Quite a few of them cost at least one partner quite a pretty penny. Here are some of the most expensive divorces in Hollywood that made the news by storm:
Paul McCartney and Heather Mills: $48.6 million
James Cameron and Linda Hamilton:  $50 million
Guy Ritchie and Madonna: $76 million to $92 million
Harrison Ford and Melissa Mathison: $85 million
Mel Gibson & Robyn Moore: $425 million
Michael Jordan and Juanita Vanoy: $168 million
Neil Diamond and Marcia Murphey: $150 million
Steven Spielberg and Amy Irving: $100 million
Michael Douglas and Diandra Douglas: $45 million
Wiz Khalifa and Amber Rose: $1 million in addition to $14,800 each month in child support
Key Pointers
Socio-economic privilege is one of the main reasons why celebrities get divorced so frequently
Statistics say that the average divorce rate among Hollywood celebs is 52%
Married couples splitting up are more normalized in the high-societies than among the common masses, contributing to many celebrity divorces
Stardom and hectic work schedules tend to affect celebrity relationships
Plus, extramarital affairs are common among celebrities, and a known cause behind many divorces
Some couples fail to endure the media trial of their marital troubles and separate
There you go – the reasons and the reality behind celebrity divorces are now revealed! If you really think about it, these brief celeb marriages put things into perspective and we get a chance to appreciate wonderful unions like that of Ellen DeGeneres and Portia de Rossi or Julia Roberts and Danny Moder who have been together for more than a decade now. That said, we respect an individual's claim to freedom and happiness, irrespective of whether they're a celebrity or not.
This article has been updated in November 2022. 
Ask Our Expert
You must be Logged in to ask a question.