Dating in college gives you the freedom to pick and choose
College means freedom: no more uniforms, no more prayer lines, and so on. This freedom is also internal: college is the time you shape up as the person you will soon become. You develop your own set of dos and don'ts, you explore and experiment: Therefore it is very important that you choose now the right path that suits you. Don't let mistakes stop you, learn from them and move on. This is how you grow up. With great power comes great responsibility: So choose wisely.
I must add here, I'm not rejecting these groups of boys from the list of possible romantic connections: That is not my intention and it is not for me to decide. I just want to say, that from my personal experience I have gathered this intel. But if you want to venture into a relationship with any of the following types, I'll at least know that you are going in with all the information.
The gym boy
You know the ones I'm talking about: The ones that look like they have stepped out of fashion magazines, with their freakish haircuts and photoshopped bodies. They are attractive, no doubt about it, but the main problem is even they know they are attractive. They usually fall for or go out with girls who also look like they stepped out of Vogue. But if you fall for one of them, then just try to have a conversation with them, your infatuation will be nipped in the bud.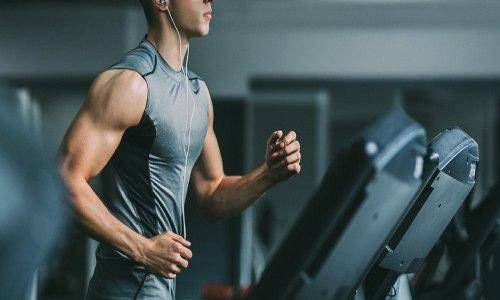 The Instagram addict
It's not just Instagram; some people live for social media. Posting photos of every moment of their lives online justifies their existence to themselves. They do not remember the last time they have seen good scenery or eaten a fine meal without posting it on Instagram; or taken a flight or visited relatives without posting it on Facebook. If you don't want your personal life or eventual breakup all over the Internet, try avoiding this type of guy. Social media is good for showing off your good times, but bad times should be kept far away from it: You can't expect sympathy from a medium that is built on the idea of spectacle.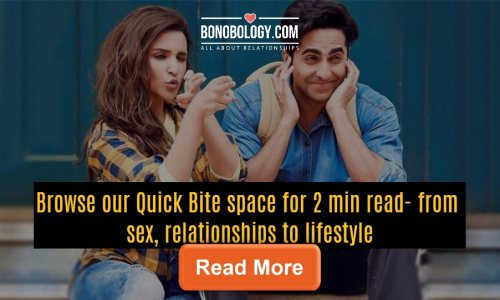 The nerd stalker
You know the shy guy, probably with glasses, who helps you with your homework and carries your books? Believe me, he knows everything there is to know about you if he is interested in you. These are intelligent guys who lack a bit of social skills, but how they make up for it is the problem. They stalk you, both on social media and in real life. Be aware. But if you forget your enrolment number or your mother's birthday, you can call on these guys and they will save the day.
Read more: 5 ways to being best friends with your spouse
The girl magnet
Have you heard of the idiom 'dog in the manger'? This idiom can be perfectly applied to the kind of guys I'm talking about here. As the dictionary meaning is, "a person who has no need of, or ability to use, a possession that would be of use or value to others, but who prevents others from having it." These men like to have a lot of admirers without actually being in any commitment. They are always surrounded by girls and thrive on devoted admiration from this fan following. They are charming, you have to give that to them, but it is all superficial. If you are one of his girls, he won't want you to have any other serious relationship, but he would not commit to you either.
The sneaky coward
A friend turning into love interest is the best thing anyone can get any day. But it is not the best thing if he wants to keep the relationship a secret. Falling in love is the most extraordinary feeling and naturally you would want to share it with the world. When people are not willing to be forthcoming about their relationship with you, you should be able to smell a rat. First of all, he may already have a girlfriend whom he has been hiding, or maybe he is two-timing you with another friend. A relationship that is not build on trust, honesty and transparency is bound to break in a bad way and end up scarring you forever.
You heart will give you accurate signals every time you try to fall into a relationship. The only thing you can really trust is your instincts. So believe in yourself and enjoy your college life. Because, what is life without a little risk?