What is the difference between love and infatuation? Some people think that there is a fine line between infatuation and love, but they are way different than you think. What you think to be love, could just be the idea of love that you are infatuated with. In the battle of infatuation vs. love, when do you know which one you are in?
There is no denying the fact that it is hard to distinguish between love and infatuation or understand the difference between love and attraction. So attempt here will be to understand that.
Related Reading: 12 Clear Signs You Are Infatuated And Not In Love
21 Differences Between Love And Infatuation
Many times we have felt so strongly for someone that we feel that we are in love with them. There is this rush and a strong desire from within that makes you want to be with that person almost every time.
We mistake those feelings to be love, but in reality, it is just mere attraction that appears in a heightened form to us. It is actually infatuation coming in the disguise of what appears to be love. Love and infatuation are start off almost the same way – but infatuation is short-lived while love is eternal.
More or less, teens and even adults sometimes get confused when evaluating their feelings. Has something like this happened to you as well? Did you find it difficult to make out the difference between love and infatuation?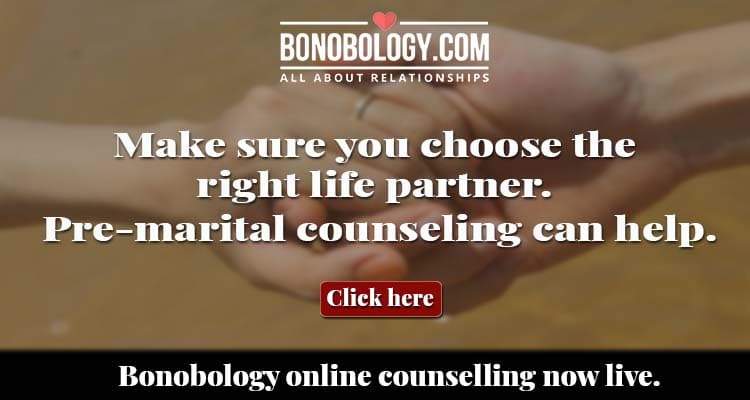 Read these 15 signs to know the difference between love and infatuation. We tell you what infatuation des to you and how love is its opposite.

1. Constant rush of feelings
Infatuation gives you this constant rush of feelings when you are with or without your crush. There are butterflies fluttering everywhere in your stomach. You often end up behaving foolishly around your crush.
Love calms those emotions and gives you a sense of security and completeness. When those rushed feelings calm down and you still feel the same, it is love.
2. Control of your actions
In infatuation, you take decisions rationally from the brain. It is all about pros and cons. You see it like a business deal – seeking the benefit that you can derive from it.
Decisions and actions in love are driven by the heart and emotions. You think about your partner first before you make any decision and put his/her needs above yours. It is not about deriving benefit but making your partner happy and try be a better partner.
3. Infatuation doesn't last
Infatuation is short-lived because it is not real. You think that you are developing feelings where it can just be some sort of attraction.
Once you're past the honeymoon phase, you will realise that all those feelings are gone. Infatuation will wear off sooner or later. Love has a tendency to stay longer, as those feelings are based on a deep emotional and physical connection. What does love feel like? You feel wanted and cared for.
Related Reading: 30 ½ Facts About Love That You Can Never Ever Ignore
4. You are always eager
When you are infatuated, patience isn't your strong suit. You have this desperation and want everything to go at a fast pace. That's the difference between love and infatuation, when you are infatuated you go at a very fast pace. You don't get about getting to know the person and just want to move forward because of this rush.
Love is a gradual process that involves getting to know each other, building a connection and feeling secure. You can survive long-distance relationships when you are in love. The togetherness matters more than anything else.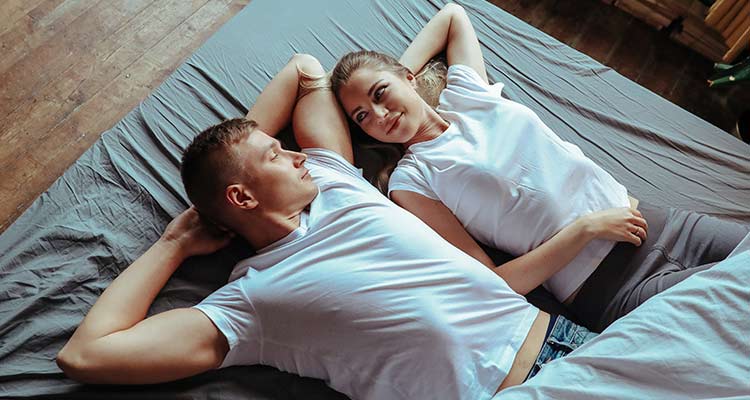 5. It's not been that long
How many days has it been since you've known this person: a week, a month or a year? It has not been even a month since you've known this person and you are already making promises to stay in romantic love forever. You are eternally confused and eager for love.
This is your infatuation talking. Infatuation just makes you fall in love with the idea of a person or the idea of love. Once you know a person properly enough to go past both the good and bad, that is when you are actually in love. Till then, it's just the idea of love that you are clinging on to.
6. You easily get green with jealousy
In the battle of infatuation vs. love, jealousy plays an important role. The foundation of your relationship hasn't formed yet and thus feelings such as trust and understandings are lacking.
You thus get easily jealous, because a part of you knows that the foundation of your relationship is based on infatuation and you can easily be replaced when true love comes into the picture. But in true love you feel secure and jealousy doesn't happen at the drop of a hat.
7. There is no deeper connection
Other than physical attraction, there is no other bond that you share with that person. Your connection with that person is simply limited to his/her physical appearance and the materialistic qualities of that person.
Love is when you feel this deep connection and share a strong bond that is above all kinds of attraction. There is no doubt sexual compatibility is a key to relationship building but it isn't the only important thing when it is love. That's the difference between love and attraction.
Related Reading: 15 Signs He Finds You Irresistible
8. Commitment, but only to yourself
When you feel infatuated, the only thing that you are committed to is your ideas, your imagination and yourself. It is a selfish relationship because there is no we involved.
Love requires a commitment to both yourself and your partner, which comes over time through patience, dedication and understanding. Love is about sacrificing in a relationship because you give priority to the relationship and to your partner.
9. It's all superficial
Infatuation is superficial and materialistic. You are attracted to all the materialistic qualities and go past things that actually matter.
Love does not attract you to a high maitenance girlfriend. It is all about the person who your partner is from within. They might not be good looking, might not have money, might not be extremely successful but you will love them to the moon and back. That is the difference between love and infatuation.
10. Delusional vs. unconditional
Infatuation makes you fall in love with the idea of love and not in love itself. It creates a perfect idea of how your fantasy would look like.
Love is unconditional and may be imperfect. Loving someone unconditionally by going past all those imperfections is what it is all about.
Related Reading: The 9 Truths About Lifelong Extramarital Affairs
11. Love or lust?
Which is the main emotion that is driving your emotions? Is it lust or love? The constant feelings that you have for your partner tell you what you actually feel for him or her.
If you are always thinking sexually about your partner, then it is physical attraction speaking. If you feel a sense of comfort when you see your partner, then you know that it's love.
12. The real deal
When you are infatuated, you are just attracted to what is on the outside. You don't even feel like knowing the actual person within.
Love is when you know the actual person's flaws and weaknesses and don't feel any different about him/her. That is what the real deal is all about. And you will not give up on that love no matter what.
13. Little communication between you two
In infatuation, there is minimal communication involved, because you both spend most of your time obsessing over each other.
Two-way communication helps in creating a bond between the two of you so that you feel a deeper connection, which is what happens in love. You focus more on communicating with your partner than obsessing over him/her.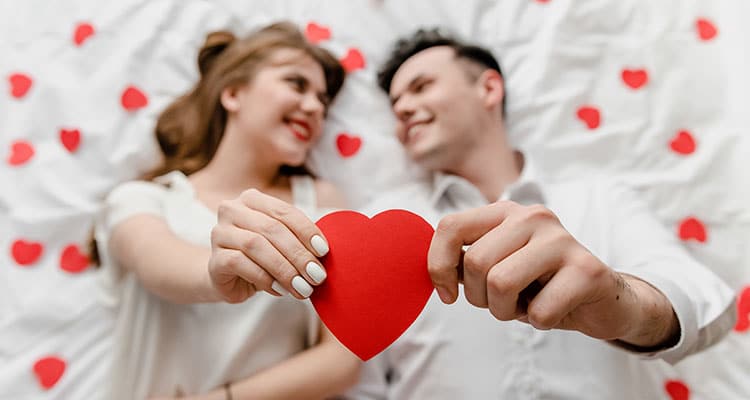 14. Making sacrifices
Your infatuated self will not want you to make sacrifices for your partner. It is because a part of you knows that your feelings aren't strong enough to make you do so.
Love makes you make unconditional sacrifices for one another without thinking twice. You are willing to make healthy compromises when you are in love but you also know when not to compromise.
15. Intensity of feelings
Infatuation makes you feel intense emotions, but these emotions are merely constrained to the physical aspects of the person. When it comes to deeper feelings, there is this void that you feel. Love is intense in every aspect.
You feel this intensity in emotions and understanding. You trust this person and have feelings for the person, irrespective of his/her physical aspects.
Related Reading: 6 signs that he is not really trustworthy
16. Unrealistic expectations
Any kind of relationship comes with expectations but when it is infatuation the expectations are sometimes too much. When a person is infatuated they expect their partner will get them the moon.
On the contrary when a person is genuinely in love they would have realistic expectations from the relationship and not hound their partner for not meeting those expectations. That's the difference between sheer attraction and love.
17. Infatuation makes you vengeful
When you are infatuated with someone and the relationship breaks up you would keep thinking how you can take revenge, how you can harm them or you even end up blackmailing them.
If you are trying to get over someone you love deeply, revenge would be the last thing on your mind. It could be true love but it did not work out for some reason. You would never be able to hate the person with all your heart.
18. The relationship is not smooth
The difference between love and infatuation is when it's infatuation the relationship will be dogged by arguments that spell doom for the relationship, there will be ego hassles and from the very beginning things would be rocky.
When you fall genuinely in love you would just savour each other's presence and try to show love and concern instead of asserting your point of view constantly.
Related Reading: 15 Ways A Woman Wants To Be Treated
19. You are never sure
Do you see the qualities of a life partner in the person you are dating? Chances are if you are infatuated you will never be sure. You would always feel that maybe your partner lacks something, maybe you could find someone better.
In case of love all you would want to do is have a future with your partner and never have any doubts about it. That's the difference between love and attraction.
20. Big things matter
He got you roses. Tick! He gets you gifts regularly. Tick! He dresses up well. Tick! He takes you to the movies, buys you lavish dinner, sponsors the holidays. And you feel you are head-over-heels in love.
But what if he prefers to watch a movie with you sitting on the couch on the weekend? Never forgets to appreciate you or cooks up a storm for you? Would you call that love? Well!! when it's love the small things matter.
21. You feel reckless
There's a constant feeling inside that the good things don't last. That's why you feel reckless. You could end up having sex without protection or spending more time with your partner and ignoring your career needs.
But when it's love people take one step at a time. They would care for their partner's safety and will never do anything to harm them. That's how people in love build trust.
Everyone's psychology about love differs and thus many mistake infatuation for love. Though one's psychology may differ, what doesn't change is the way you really feel about that person. Always look for the real deal and you will get the answer whether you are in a fantasy called infatuation or close to the reality of love.
Love may or may not be forever, but you know how fast infatuation can vanish. Think these points through and know for sure whether you are in love or just feeling infatuated, thinking it to be love.
FAQs
1. Does infatuation turn into love?
Infatuation is a fleeting emotion and is about lust and attraction but if a bond develops at a deeper level then it becomes love.
2. How long can infatuation last?
An infatuation lasts between 18 months and 3 years. If the feelings persist after that it becomes love.
1. What is the difference between a crush and falling in love?
A crush usually lasts for 4 months and then peters off after that. But if a person still harbours feelings after 4 months then they have fallen in love.