In the modern dating scenario, the dating rulebooks haven't been quite fair to men. Call it the will of nature or ignorance of mankind; it is always the man who is expected to make all the right moves while dating. And to make men even more anxious, their scores depend on how well they time their moves and how perfectly they execute those moves in the dating process.
The most exciting phase is always the first date. And dear men, your first date can either set you on a high romantic road or create a dark mark in your dating history. Therefore, try making the right dating calls at the right time. And we help you with them in this article.
How soon do you follow up after a date?
All the dating rulebooks have led you to believe that there is perfect timing to text messaging and following up. Well, chuck those books out of your window. The best time to do a follow-up after your first date is simply when you feel like it. That's true! You need to trust your instincts because you know how your date went and what are the probable chances of a next one. Don't think she will judge you if you text too soon or you will come off as a jerk if you text too late. Be true to your emotions and let them guide you.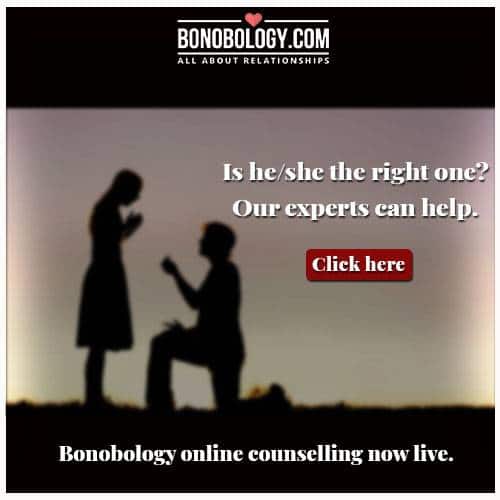 But what do men usually do? They update their Facebook statuses, give the long and short of how the date went to friends. And worry about everything. Instead of all this, just reflect on how the date went by. How did you feel, how was the person, was she nodding, was she seemingly interested; you get the picture! let your feelings guide you in when to text your date, without any external influence whatsoever. Not only are you trusting your own instincts, but by taking your own time you are being honest to your date as well as yourself.
How long should I wait to text after my first date?
Another question that always gnaws at your mind is – "How long should I wait to text her after my first date?"
To keep it pretty straightforward, there isn't a time chart to refer to. The amount of time you should wait depends upon how great your date went. If you shared a connection with your date and you really wish to know her, then you should let her know as soon as possible. Even the founder of The Professional Wingman, Thomas Edwards, says the key is to let her know you're interested. It's that simple.
But if your date wasn't that great, then try not to completely ignore her. Send an appreciative text with a 'Thank you' and that you had a good time knowing her but are not interested to take the date further.</p?
Now, the lists of rules do not end here. How about we list a few dating tips to keep in mind while texting after your first date? Absolutely awesome, right?
Related reading: Thoughts you have on your first date
What to text a woman after the first date?
Your first text after the first date is going to be your deal maker. Make sure to play your cards wisely and smoothly.
Here are five examples that will help you pick what you can text after your first date.
Keeping it chivalrous: Try playing the gentleman/knight and ask her if she reached home safely – "Hey, I hope you reached home alright."
And if you dropped her at her place, then get back home, get settled and wish her a cute good night – "Hey, it was a good date. Good night."
This will not only open the door for a conversation between you two, but chances are you might end up sending flirtatious text messages all night
Telling her you had a good time: Liked her? Try telling her in the simplest of words possible. Both of you are nervous and wish to know what happened. So wouldn't it be just great if you told her?
"Hey, I had a great time today. Hope you too."
See, pretty easy right?
Reminding her of a fun moment: If there was a fun moment you both shared then that could be your key to initiating a good conversation.
For example, you watched the waiter almost spill the entire soup bowl on you but didn't. Try texting her, "Hey, you remember how the waiter almost drowned me in the chicken soup?"
The idea is to subtly remind her that you guys were having a good time
Telling her you wish to get together again: If you had a good time, try texting her for a second date. Avoid sounding very specific or pushy – "Hey, why don't we continue our discussion on the Batman versus Superman from where we left? Whenever you're free, feel free to call."
As simple as that with no frills attached!
Being honest and tactful: No one likes being rejected. So if things didn't work out, try not to beat around the bush or be brutally straightforward. Make sure you are being appreciative and polite.
"Hey, thank you for meeting me. But I'm sorry that things are not going to work out for me. All the best for your future."
It is always good to end your first date on a good note
Related reading: 15 things girls always notice on a date
4 dating tips to keep in mind while texting after the first date
Breaking the ice: Now, both of you had a good time on your first date and according to old dating tradition, she is expecting you to text first. But you are all into breaking stereotypes and are thinking – "Oh, she too had a good time. Let her text first". Try avoiding that thought. Be the gentleman you are and try breaking the ice by texting her that you had a good time. It will ease the tension and bring a certain comfort level to your future texting
Waiting for too long: The old dating myth that 'men usually take time to text after first date' is making women wary and distracted. So, if you're thinking that texting too soon after the first date will make you seem desperate then you're wrong. It would make you a fool. An acceptable period of waiting would be 24 hours. After that, the longer you keep her waiting, the more chances there are of her getting distracted by someone else
Avoid random texting, if you're not planning for a second date: What annoys women every time is the fact that usually men have a good time on their first date, they follow up on text messages, and then the conversations go all monotonous. It's as if they never had a plan for second date or dwelling on it for too long. So, if you don't wish to go with her on a second date, try not to waste each other's time
Being honest: Avoid texting after your first date just for the sake of texting or fooling around, until you have found someone else. Also, if you liked her, avoid pretending to be someone else, only to impress her. Bottom line – try keeping it straight and being honest
So guys, now that you have all the wisdom you require for your first date, go ahead and rock that date! And remember, the real rule on when to text after the first date has no rule!