The first date might be the most nerve-wracking, but second dates can be the true game-changers. Maybe you've made your impression the first time, around, but the second is often a determining point for whether there will be more dates, or is it time to nip this in the bud. Therefore, to keep things going smooth, one must think of some truly unforgettable second date ideas to judge if there is a future ahead. 
Unique and exciting second date ideas can lay important groundwork and reveal interesting things about the personalities of both people. This is necessary to establish attraction and see if there is synergy between the two of you. 
51 Impressive Second Date Ideas That Will Lead To A Third 
So, you're on the lookout for epic second date ideas, hoping it'll eventually get you some action, or at least not cause your date to delete your number from their phone. Well, look no further. We want you to have a memorable second date, and we've rounded up some ideas.
A preliminary warning: Avoid springing any awkward surprises on the second date – it's a little early to let a potential love interest see your weird side. Gauge their interests on the first date and lay out out second date ideas accordingly.
Here are 51 impressive second date ideas that will lead to a third date.
1. A baking class 
Rob and Suki had gone out on one date and he wanted to make their second date special. He loved to cook, while he knew she loved to eat. After a lot of thought, he asked her if she would like to do a baking class as a second date idea.
Suki loved the idea. They signed up for a weekend cupcake baking class and Suki's love for decoration shone alongside Rob's baking skills. They had so much fun that a third date seemed like natural progression,
Moral of the story: Be thoughtful about second date ideas. Also, a man who bakes is sexy.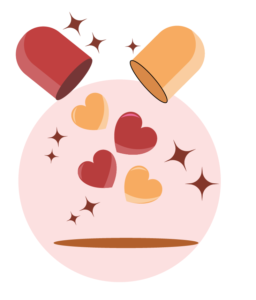 Get your dose of relationship advice from Bonobology right in your inbox
2. Go to an open mic 
If you and your date love performance art, an open mic can be one of the truly epic second date ideas. Imagine listening to poetry, enjoying some stand-up comedy and meeting artists. This will be truly make for an exceptional night, and we're sure your date will be impressed enough to go out with you again! 
Related Reading: 12 Reasons Dating An Artist Can Be Exciting
3. Go to a book launch 
Are you and your date big readers? Was your first date peppered with questions like, 'But have you read that one?' If so, how about you go to a book launch for your second date?
This could be a nice way to introduce your favorite authors to each other. It's also one of the most non-cliched date ideas and a way to spend some time together interacting and enjoying the work of an author and listening to their readings. 
4. An outdoor picnic 
If you're looking at low key second date ideas, plan a picnic outdoors, especially if the weather is nice. Pack some sandwiches and a nice bottle of wine, and you can't really go wrong.
Pick a day when the weather is perfect and set out on a picnic. You can carry board games, books and lots of food to enjoy the outdoors and each other's company. If you're really into each other, some outdoor sex could also possible!
5. Massage at home 
One of the more romantic second date ideas is to organize a small massage session at home. It may be a little forward and suggestive to bring this up on a second date, but if you and your date already have chemistry, then it could work wonders.
Be careful not to come across as creepy when bringing this up. Maybe start off with asking if they've had a hard week and would like to do something relaxing for the second date. Light some candles around the house, put on soft music, set the mood, but make sure they feel safe. 
6. Enjoy a bike ride 
Gina and Gary were both morning people and enjoyed brisk walks and outdoor exercise. For their second date, Gina planned a bike ride a little outside the city.
They spent a lovely morning, biking and letting the day take them where it wanted. It didn't hurt that a good morning workout also got those endorphins surging!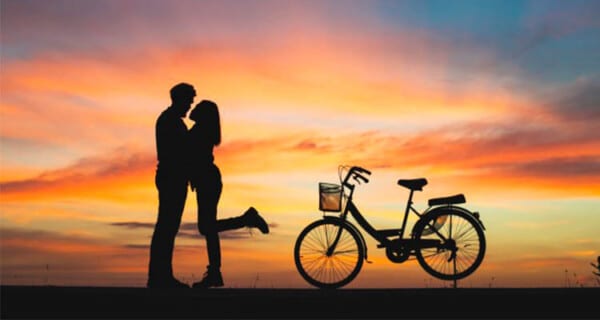 7. Go clubbing 
A night out on the town is always fun after a long work week. If dancing is on your mind, clubbing on second date could be a fun night. A night out with him can truly turn the heat up on a second date.
Dress up, get yourselves some good cocktails, listen to that fabulous DJ, and dance the night away with each other.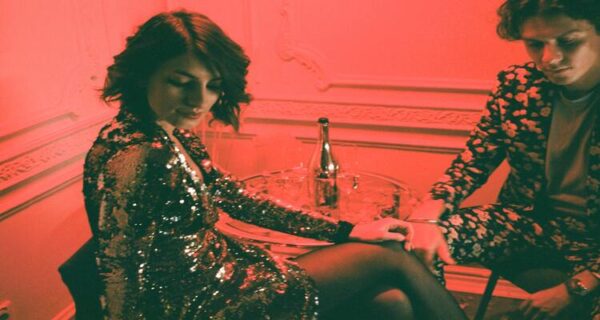 8. Go to a museum 
If you or your date are into art, history or culture, then spending a Sunday at the museum should be right up your alley. Museums are great because they always bring up a lot of topics for conversation and exchange of opinions. This way, you can really enjoy some intellectually stimulating moments together. 
9. Shop together 
Hopefully, you're not dating someone who's obsessed with malls, while you shudder at the thought of entering one. If on the first date you've somehow managed to discuss your love for shopping and the mall, why not try that together? One of the best second date ideas is to hit the mall for some try and buy.
And hey, maybe you can model some cute outfits for each other or 'accidentally' wander into the lingerie section… 
10. Struggling with second date ideas? Arcade games are fun!
Who says arcade games are for kids only? If you and your date are in for some light-hearted fun, one of the more creative second date ideas is to hop on to an arcade and get nostalgic some old-time fun.
If you and your date are both young at heart, this could truly be a great way to bond. It's also a casual but interesting way to spend time together before taking things forward. 
11. Hit the casino 
So, you both like living a little dangerously? Take your chances on a night at the casino does! Bring out your finest clothes, and try your hand and luck at some poker. It is always exciting to be on a team with your date. This is certainly one of the second date ideas that will leave your date asking for more. 
12. Try horse riding 
If you're both animal lovers and enjoy riding, a horse ride on the weekend could be a beautiful way to unwind, share some laughs and good conversation. Bonding with animals can truly bring out a different side of you and you'll enjoy watching your date commune with their horse. 
13. Mini golf 
Common interests in relationships are important. It's possible you both love activity, but not sports. Mini-golf is a great choice in this case. Regular golfing is just as good but is longer and better suited for more ardent lovers of the sport.
Even if you do not have sports as a common interest, you can have a good time as mini-golfing is probably the better choice. Hit the greens and some balls to truly bond on your second date. 
14. Go to a karaoke bar 
Listen, if you can't belt out some Mariah Carey or Journey in front of them, should you even be dating? You do not have to be a singer to enjoy a fabulous round of karaoke.
Karaoke really brings out the uninhibited side of people. To let down your guard after the first date, this is one of the more epic indoor second date ideas to try together. 
15. Movie night 
Looking for second date ideas at home? Hitting the movies and sharing some popcorn is one of the simplest and most old-school second date ideas. Movies always leave so much room for things to talk about. You can go for a walk or dinner later to discuss it and share your thoughts.
Besides, you'll find out if you share the same taste in movies, or if she's Fast and Furious and you're Love Actually. Either way, it'll be interesting.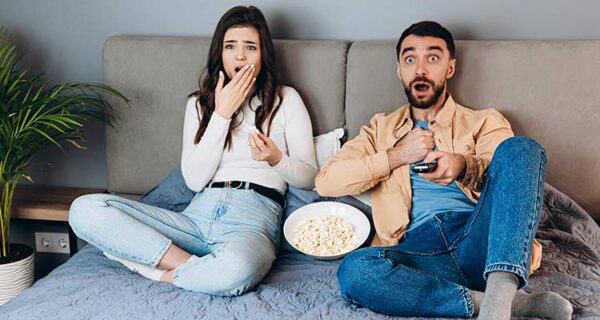 16. Fine dining 
If your first date was a rather casual activity, it could be nice to scale up a bit on the second one. Go on a nice dinner date to a fancy restaurant just to change things up and show your date that you can make an effort.
This is also a chance to bust out that new shirt, or those new slingback heels you just bought. 
Related Reading: 51 Cozy Winter Date Ideas To Try This Year
17. Go for a hike 
Jeffrey and Jonah were both avid hikers; in fact, they had met on a hike. For their second date, Jonah planned a hike up the trail where they had first met. It was a beautiful day and a perfect second date idea to show that he had paid attention to what Jeffrey liked.
If you're both sporty and enthusiastic about fitness, a morning hike followed by a heavy breakfast can truly be the perfect start to your day. One of the more active second date ideas is to put on those running shoes and set out on an adventure with your date. 
18. Hit the bookstore 
If you both have a thing for literature, share your passion by going to a bookstore and understanding each other's tastes. You can spend some time reading and getting each other to try out your recommendations. 
You could even hit the poetry section and read your favorite poems aloud to each other. If the bookstore has a cafe, continue the date over a steaming cup and let the conversation flow.
19. Enjoy a swim 
The public pool or a faraway lake – if the season calls for it, there is absolutely no reason to say no to a swim date. This is one of the more romantic second date ideas that should certainly lead to a third. 
20. Watching a hockey game is a great second date idea 
Put on your favorite jerseys and get that cheer on. If you're both sports fanatics, watching your favorite players on a second date together could really amp up the chemistry. This is a great way to find out if there are any signs of chemistry between two people.
21. A long drive and the sunset 
One of the more old-school second date ideas is to get in your car, pull the windows down and rev up that engine. Some fun tunes with a beautiful sunset in the backdrop is a great way to spend time together! You can always get ice cream on the way back. 
22. Go to an escape room 
This is a more modern second date idea and makes for a truly enthralling experience. You are purposefully stuck in a room with clues that you must decipher so you can get out in the stipulated time. It allows you to put on your thinking caps and get your minds to work in sync. 
Playing sleuth with a date can be super fun. And hey, maybe you'll find out they're really into role play, if you know what we mean.
23. Go fishing 
Just going to the lake in itself is a great second date idea. To set out on a boat with your gear and trying your hand at fishing only makes it double the fun. You can find a cabin far away and rent a boat to enjoy an evening together. 
24. Hit the Go-Kart track 
Going Go-Kart racing is the new 'in' thing to do that will truly bring out your competitive streak. This is the perfect activity to pump up the excitement and bring out your intense side. But do not get too excited. Being too aggressive is one of the social habits that can make you undateable.
25. Wine tasting 
If you are both fond of drinking and want to enjoy it like a hobby, a wine tasting is just the activity for your second date. A classy evening together that leaves you both a little tipsy is one you will not forget. 
26. A salsa class 
Neither of you needs to be good dancers for this. You can step on each other's feet and fall multiple times because that's what makes it so fun. To get that sexual tension going and learn a thing or two, a salsa class is just the thing for you.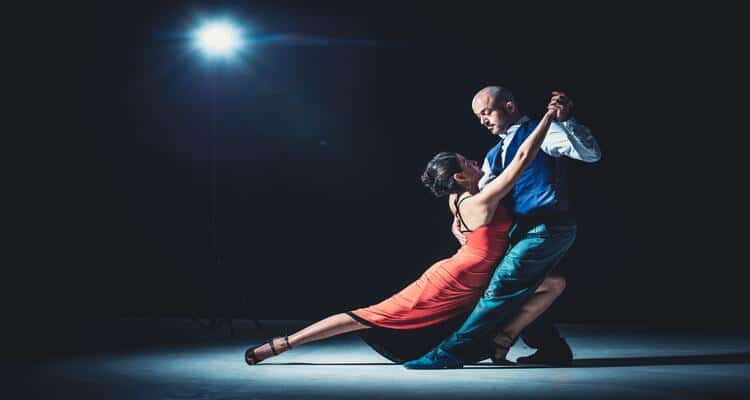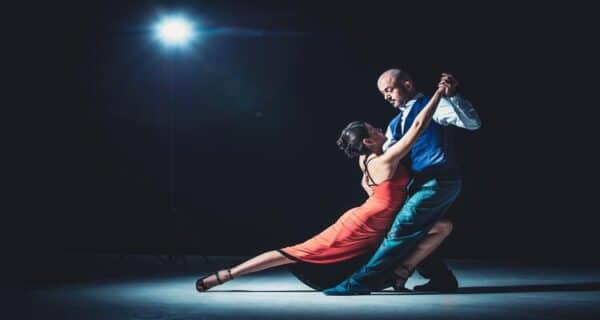 27. Volunteer at an animal shelter 
Playing with and caring for pets can make the two of you bond. This way you will also know if you are dating a sensitive man. Pick out a weekend to spend feeding animals, walking dogs and volunteering at a shelter. It's a great way to show your sensitive side to your date. 
This is an especially good second date idea for college students as you needn't spend a bomb. Maybe buy some coffee or a sandwich afterwards, though.
28. A touristy walk 
It doesn't matter if you've both been living in the same city for fifteen years or more . Being a tourist in your own home has its unique charm. Make a list of all the sights and destinations in your city and spend a full day exploring them all on a second date. 
29. Night under the stars 
A bottle of wine and comfortable sheets in a park or by the beach at night can make a beautiful second date for anybody. You can stargaze, talk about your dreams or simply lie down and hold hands. Let them know romance is on your mind.
30. Music makes for a great second date idea 
Keep an eye out for any concerts or music festivals in and around your town. It could be a new artist or someone you've been a fan of for years. Exploring new music or enjoying old tunes will always make for an electric date.
31. Drive to the beach 
If there is a beach around where you live, look no further. Pack those suntan lotions and beach balls to spend a day soaking up the sun and sand together. Nobody ever said no to enjoying a nice morning on the beach. 
32. Playing laser tag 
Laser tag can be a great second date to bond and bring out the child in you. This way your date will know you're not one to laze around and genuinely love to indulge in something engaging. 
Related Reading: 50 Double Date Ideas That Are Fun
33. A rooftop lunch 
Find a gorgeous rooftop restaurant in your city. When you clink your glasses and enjoy some laughs overlooking the entire cityscape, you know it will be an afternoon well spent. 
34. Indoor skydiving 
Skydiving may be a little far fetched to do on a second date but doing it indoors is a simpler alternative. For a thrilling yet safe experience, indoor skydiving is the way to go. It's a bit out of the ordinary but one that you'll always remember. 
35. Do a marathon 
Not a movie marathon (however that works too) but an actual 5k. You do not have to be fitness freaks to run for a cause. Running a solo marathon is no fun so this can just be a new activity to try together. If either of you is a professional, you can guide the other one through. 
36. Go to a rock climbing gym 
Rock climbing is an underrated recreational activity but one that really gets your heart pumping. Help each other up and share some scares on your way to the top when you go to a rock climbing gym on your second date.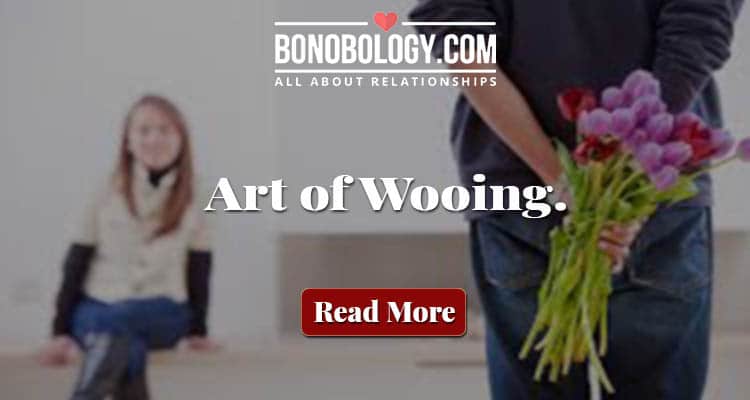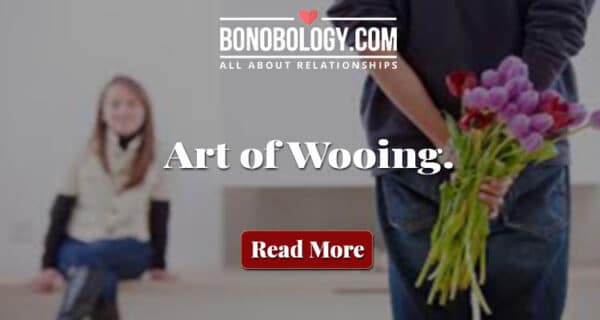 37. Make s'mores 
For an ultimate fall or winter experience, s'mores are the way to go. You can create a bonfire in your backyard or on a beach or simply roast them over the fireplace in your living room. Marshmallows and romance go hand in hand. 
38. Go bowling 
One of the easiest second date ideas is to just go bowling before drinks or after lunch. Bowling alleys are equipped with the perfect snacks and the right music, which will set the tone of your time together. Your second date certainly won't suffer here. 
39. Play board games at home 
Make it a zesty tournament or a friendly affair, board games at home promise a great time and can be good icebreakers. This is a great way to bond when dating a shy guy. Making amicable conversation over a few games is easier than in most other situations and can be easily done at home. A great indoor second date idea!
40. Attending a jazz concert is an epic second date idea 
One of the more classy second date ideas is to revel in an evening of some smooth jazz. Jazz concerts have an electrifying energy and can be very wholesome. A few drinks against the sound of some trumpets and saxophones will let your date know you have refined taste. 
41. Go to an art gallery opening 
Discussing art is a subtle yet effective way of getting to know another person well. Their feelings, perspectives and thought processes all come to light when they are viewing and analyzing art. Support an upcoming artist in the city by going to their opening on your second date. 
42. Take them to a party 
If your friend is throwing a bash, you can invite your date as your plus one. Even if your partner is not a party person, try this out at least once. This is one of the more effortless second date ideas if you're looking forward to spending a good time together. 
43. TV series marathon 
If you're looking for online second date ideas, the world of OTT platforms has your back. Find a new 6 or 8 episode long series that you can spend the day binging at home or pick a list of movies.
You can order pizza or snack away throughout. This second date is a sweet and romantic option if you just want to spend some time at home. 
Related Reading: A List Of 90s Romantic Comedies You Should Not Miss!
44. Go to a dog park 
Even if you both don't have dogs, this could work! It is always engaging to meet other pooches and their owners. Playing around with cute dogs and clicking some adorable photos can make for a great second date for animal lovers. 
45. Organize a painting night 
To bring out your creative side and get your hands dirty, invest in some paints and throw it all on a blank canvas. Whether at home or against a scenic background, this second date activity is incredible to bond over your artistic talents.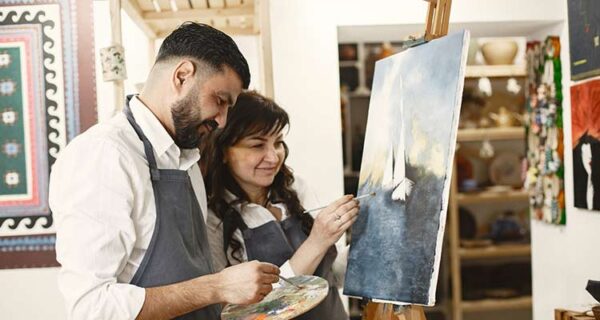 46. Visit a botanical garden 
If there isn't one in your city, you can try to find one in a neighboring town. To walk amongst the trees on a serene afternoon is a beautiful opportunity to talk to and get to know someone. You can enjoy the space for hours and ask her interesting questions to know her better.
47. Go to garage sales and flea markets
Not all shopping has to be indoors and formal. Garage sales offer some unique things and antiques to explore. These markets are famous for finding things you didn't know you needed.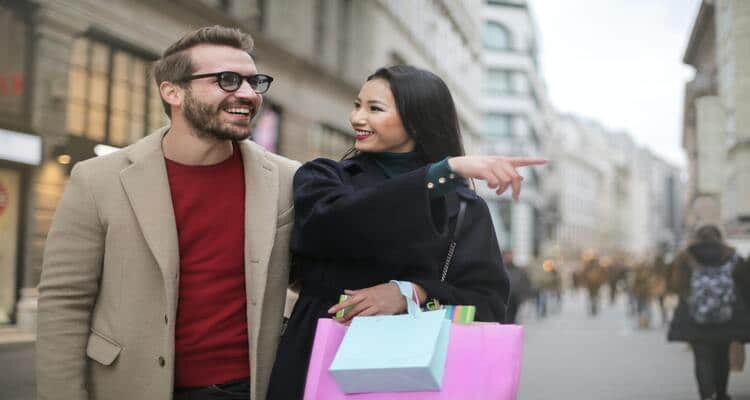 48. Attend a carnival 
The local town carnival is your best bet. It is the perfect blend of culture, fun, food and frolic. You might always run into friends or old acquaintances that you could both share a beer with. You are never too old for playing games and sharing a moment on the Ferris wheel. 
49. Trivia night at a bar 
You can really impress your date with this one by remembering outlandish trivia that most people do not recall. Your random pop culture and history knowledge can come in handy on a second date. So, let your trivia nerd out and wow your date.
50. Cook dinner together 
One of the more intimate second date ideas is to cook a multiple course dinner from scratch. Cooking some love together is an ideal way to spend an evening. You can divide responsibilities, try new recipes and then enjoy your delectable meal together. 
51. Try out a pet friendly cafe
Regardless of whether you have your own pets or not, a pet friendly cafe can still be a great experience. Get out there and interact with the cute pooches in your town and have a little fun.
Second dates are crucial but not necessarily difficult. With these second date ideas, you have a range of options to try to keep your dating spree going.