Prof Dr Rajan Bhonsle, MD
Hon Professor & Head of the Department of Sexual Medicine, KEM Hospital & Seth GS Medical College, MumbaiDiplomate, American Board of Sexology & American College of Sexologists(Pronounced as India's TOP SEXOLOGIST by INDIA TODAY, Prof Dr Rajan Bhonsle has written more than 1200 articles in India's premier publications such as India Today, Times of India, DNA, Hindustan Times, Asian Age, Mumbai Mirror, Mid-Day, The Afternoon, Femina, Cosmopolitan, Life Positive, New Woman, Savvy, Men's World, etc.)
Foreplay and sex do not begin and end in bed. There is so much that can be done outside the bed in terms of 'relational foreplay' that sets the stage for a passionate encounter in bed. Couples who understand and engage in such 'relational foreplay' are able to enjoy mutually fulfilling physical intimacy on a sustained basis.

A sexual relationship between partners can be fulfilled only if it is a sensual relationship, and for such a sensual relationship, the heart has to feel warmed, and it is only a warmed heart that ignites passion which culminates in a sharing of intimacy.
1. Retail therapy
Help your partner select an outfit that makes him/her look attractive. This subliminally evokes the physical attraction for each other. Feeling attracted and feeling attractive to the other is a prerequisite for passionate intimacy.
Related reading: The secret of how retail therapy helps couples stay in love
2. Sing together
Karaoke night with both singing romantic numbers for, and with each other, can create the warm and mushy feelings of emotional foreplay as a prelude to much more to come.

Related reading: A couple that Holiokes together, stays together?
3. Cooking a meal together
This can cook up a storm of passion. Licking each other's fingers to taste the sauce, whipping the cream and having it with strawberries, is sure to whip up much more between the two.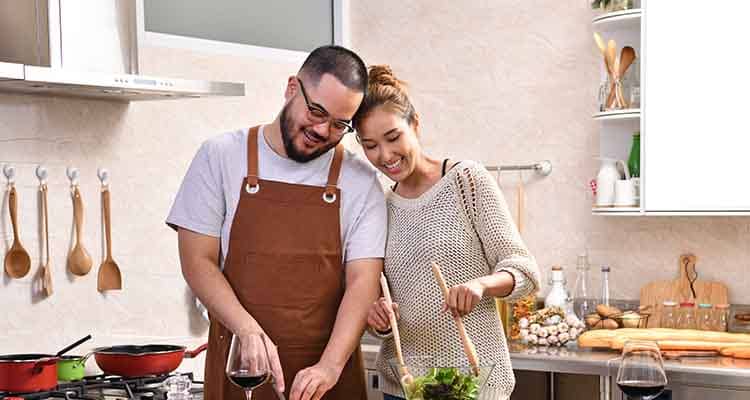 Related reading: Love among the onions
4. Kodak moments
Looking at family albums or home videos is a happiness assignment that creates the joyful space of togetherness by reminding both of all the building blocks of the relationship, and creates emotional intimacy, which is the foundation of physical intimacy.
Related reading: 40 years of marriage, moments and mementos
5. Planning a romantic holiday together
This generates excitement as you look at brochures or browse the Net to know more about the destination. As you look forward to a fun vacation excitedly, you reaffirm the fact that you love being with each other, and this 'emotional cuddling up' can translate into a 'physical cuddling up' with an instant mini-vacation there and then.
Related reading: Off-beat places to visit during the winters
6. Comedy night
Laughing yourselves silly by watching rib-tickling shows on DVDs, etc., or reading out ridiculous jokes to each other can be extremely refreshing for both, and the light-heartedness creates the right environment to 'play' and have 'fun' with each other.
Related reading: Couples that laugh together
7. Working out together
This leads to a great workout in bed. Going for a swim, a jog, or cycling together releases 'endorphins' in both. These 'feel good' hormones create the right physical space for an energetic session.
Related reading: 5 reasons why couples should exercise together
8. Put your dancing shoes on
Slow dance to your favourite song. As the lyricist of the song plays Cupid, and the bodies move gently in rhythm, the sensuality thus created cannot remain limited to the dance floor.
Related reading: Touch me like you mean it! What happened when I touched him for the first time…
9. Playing cards or a board game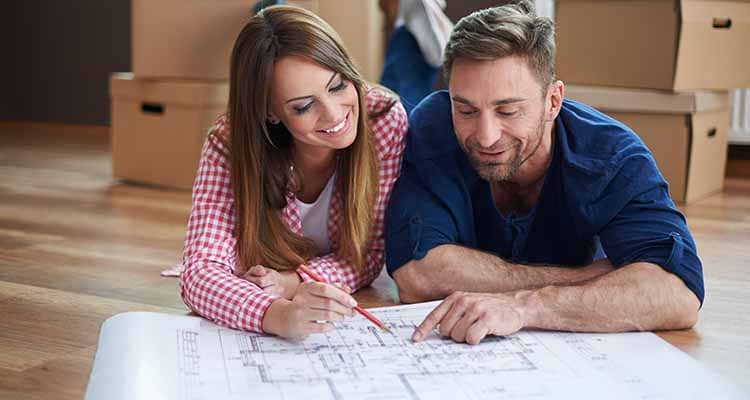 This can have a naughty twist where the winner's wish is the loser's command. Need I say more?
Related reading: 8 fun things to do with your partner over the weekend
10. Lounging together
Sitting on a comfortable sofa with an endless supply of your favourite chilled drink, accompanied by endless chatting about 'cherished memories', 'gratitude' for the present togetherness, and 'appreciating' what both bring to each other. When both feel genuinely valued by each other, then the connection is deep and meaningful, and it is only such a connection that can translate into mutually fulfilling physical intimacy.