Remember the song 'Maa da ladla' from Dostana? How a mother deals with the fact that her son indeed likes another man? The song portrays it all. But the worst part is the inaccurate portrayal. The worst part is people have a merry time watching people from the queer community acting totally like idiots. Bollywood deals with a lot of homophobia. As if accurately synchronized impromptu dance numbers in random locations were not bad enough, they stoop to bring down people from a sensitive community as well. But there are some LGBT movies that have been made in Bollywood that are sensitive as well.
Over the centuries, homosexuality was part of comic relief in films. Homosexual men had it the worst – they were represented as people who would hit on anyone they found attractive; sometimes they were overtly horny men looking for some acknowledgement from the hero of the movie and sometimes they were just plain old straight men acting in an absurd feminine way cause femininity is always hilarious, right? And what is up with the way they walk and talk? Not all homosexual men talk in the exact same way with hand gestures and walk with a sway of hips. Also, they do not crack dick jokes whenever they talk. To conclude they don't all wear multi-coloured Hawaiian or pink shirts.
Bollywood has portrayed them in a crude and comic way in majority of the movies; as characters who do not have real substance in them.
LGBT Movies Made Sensitively in Bollywood
But thankfully, since Dostana, Bollywood has evolved. There have been many path-breaking, eye-opening Bollywood films that portray the truth about the community. Over a period of a decade or so, films have been made that aptly represent the dilemma people of the community face, the hardships, and the part of themselves that they are forced to tuck away.
Here are a few films that capture the community in its kind-of true form. This list of Bollywood movies based on homosexuality are made with sensitivity and could be an eye-opener about the community.
1. Margarita with a straw
Kalki Koechlin knocks it out of the park with a superb performance as a patient with cerebral palsy, who moves to New York and meets an enchanting woman who she falls in love with. The film is outstanding as it deals with disability and bisexuality in its rawest, truest form. Love knows no bounds, no conditions, no gender, no nothing – this is what the film shows and it is a true emotion. LGBT representation in Bollywood could be less but there are films that have portrayed the beauty of LGBT relationships sensitively and this film definitely stands out as one.
2. Arekta Premer Golpo (Just another love story)
One of the first films to be shot after the decriminalization of Article 377 of the IPC. It stars the legendary Rituporno Ghosh and Indraneil Sengupta. It is about a transgender director's obsession with a bisexual cinematographer. Made in Bengali, this film absorbs the beauty of love in a stunning way.
3. Kapoor and Sons
Whenever this film is mentioned, Fawad Khan comes to mind. And why shouldn't he? He is the sincere, perfect son, doted on by his parents. The film seems like a love triangle between Fawad, Siddharth and Alia's characters' but it is not so. The happy Kapoor family sort of crashes and burns at the end of the movie.
Fawad is living a double life abroad – he is gay and a closeted gay. What is particularly great about the movie is the way a homosexual is portrayed; he is just a random Arjun, proving once again not all homosexual men need to hit on people or be dressed in Hawaiian shirts.
This was one of the hit LGBT movies in India that sensitively portrayed a gay person.
4. Bombay Talkies
There is Randeep Hooda and there's the gorgeous Rani Mukherji. The film starts with a guy walking into his father's room, screaming "Main chhakaa nahi hoon! Main homosexual hoon! Naa chhakka hona galat hai, na homosexual!" (I am not a transgender! I am a homosexual! It's not wrong to be a transgender, not wrong to be a homosexual!) It is a different experience. The film is an anthology of films made by four distinct directors of India. 'Ajeeb Daastaan' is Karan Johar's direction where a closeted homosexual man is married to a woman but has intimate affairs with another man. Marital peace is shattered when the wife finds out about her husband's sexuality.
This is one of the most-in-your face yet complicated LGBT movies made in Bollywood. This movie makes you sit up and think.
5. My Brother Nikhil
A-list actors refused to play the role of Dominic D'Souza in My Brother Nikhil but that did not stop it from becoming one of the films to accurately represent the gay community. Set in Goa, this film does not depict homosexuality as a joke or a disease. It tackles the hardships faced by the people of the community and also talks about AIDS.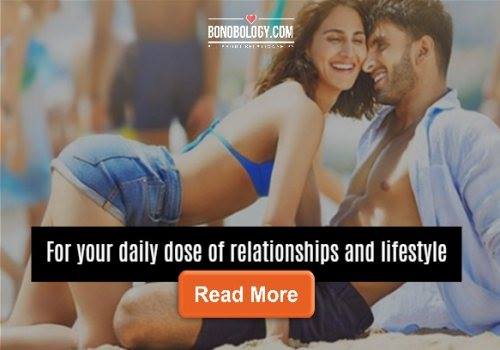 6. Fire
A breathtakingly beautiful film featuring Shabana Azmi and Nandita Das. This ground breaking film by Deepa Mehta paved way for Bollywood to portray homosexuality and love in its truest shades. The lesbian love story revolves around two women who find solace with one another after being stranded by their respective husbands. This is one of the first LGBT movies in India and kicked up a lot of controversy at that time.
7. Aligarh
A controversial real-life story of Dr. Shrinivas Ramchandra Siras and the prejudice, humiliation and unnecessary legal constraints faced by a highly educated professor of Aligarh Muslim University is brought to light by Hansal Mehta. It is a blatant performance and Mehta's truth about Indian society and how homosexuality, in this time and age, is still a forbidden topic and how homosexual men are ostracised in this country.
These LGBT movies made in Bollywood look at the gay relationships with a different kind of sensitivity.  DBollo you have any other Bollywood movie in mind that has been made around this theme? Do let us know in the comments.
Ask Our Expert
You must be Logged in to ask a question.