All the wrong myths about gay people are not only problematic when it comes to creating a better society but can be hurtful to their community as well. Gays are always seem as some kind of anomaly or odd phenomenon that needs to be scrutinized and understood under a lens. That is completely unfair and borderline ridiculous.
Homosexuality carries a lot of stigma around it still and it makes one gasp in awe when somebody comes out as gay. Let's get one thing straight. The LGBTQ community is hardly deviating from the social constructs of normal. They are only embracing what comes naturally to them and all that does is make them human.
This does not mean that gay people are significantly different. While they make different choices about who they are attracted to, being gay does not bless them with outlandish characteristics. They are just as unique as everybody else.
Gay Misconceptions
This issue is deeper than it seems. From being conditioned into these heteronormative norms, it is highly unlikely that many straight people have got the exposure to be well versed with the gay community. This has allowed a lot of myths about gay people to float on the internet and eventually into people's minds. This has reduced their chances of making gay marriage legal and letting homosexuality be a simple way of life.
While cis-hets (CIS gendered heterosexual) in general have had the privilege to not care much about the lies and myths about gay people, it did give birth to homophobia. While some would even confuse "sex" with "gender", others would find "being gay" contagious. It is funny when some straight people given the proper exposure come around these myths and find how untrue they are.
As ominous as it may seem, these myths are yet to be busted. But what can be done right now is to educate the masses in a comprehensive manner without coercing them to the point where they might feel uncomfortable. While some of these people are likely to play the "ethos" card, they should be reminded of how inclusive culture has always been practiced in India. Homoeroticism and things alike have already been found in pieces of literature and were considered to be the norm.
10 Gay Facts And Myths
It is beyond anyone's comprehension how these myths came into being but we are not here to discuss that. That is a long conversation on its own. Here are the top 10 myths about gay people that straight people believe most of the time.
1. Gay men are supposedly feminine
Femininity or masculinity are the two lines or rather binaries that form the heteronormative conformations. These binaries are not only dictated by the patriarchal conditioning but are extremely regressive to the point that femininity in men has converted them to being considered homosexual.
The queer spectrum is beyond the conventional boundaries of the proposed gender binary, femininity doesn't always necessarily point to the traits of being gay. Being gay is much more than just an outward show that is supposedly woman-like.
Related Reading: When their worst fear came true, true love got this gay couple through
2. Lesbians have short hair (read boy-cut)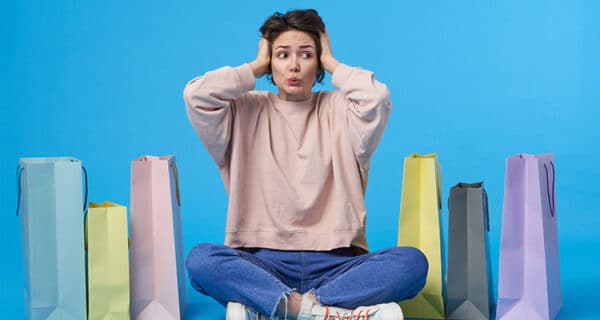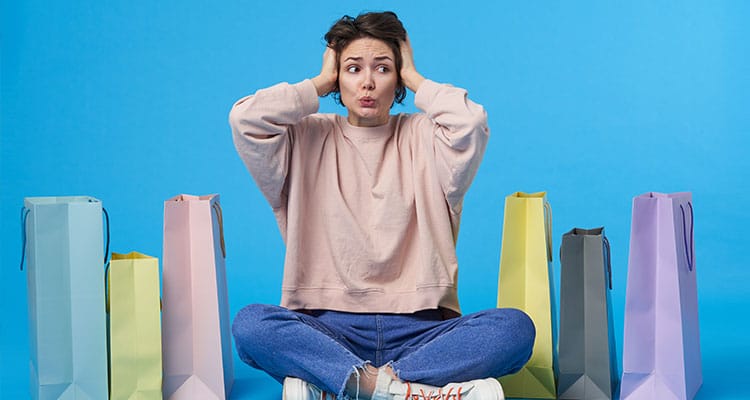 These myths are stemming from the compressed alienation of the cis het circuit where they tend to believe and act on such myths about gay people. Honestly, this is a pretty sexy haircut and every woman has a right to it regardless of her sexuality.
Lesbians don't necessarily have boy-cut but even if they do, that is not how you assume. A lesbian woman could look like your average girl next door. Our appearance has nothing to do with our sexuality.
3. Gay people are promiscuous
Promiscuity is a human phenomenon which doesn't necessarily align according to one's sexual orientation. This is one of the worst myths about the lgbtq community.
While many gay people have regular sex, others might not. It is a ludicrous concept to even think that homosexuals are sexually more active than heterosexuals. Monogamy is a choice after all!
4. But who is the wife?
The gender roles are so deep inside the minds of heterosexuals that they tend to constrict everything according to their conditioning. There aren't any inherent roles that each has to play to carry out the gender role even in a homosexual relationship where the cis-hets perceive submission to what females do. But that is not true even in cis het relationships. Gay people can be dominant, submissive and versatile accordingly.

Related Reading: She stopped her wedding for her lesbian lover
5. Gay people don't have kids
One of the saddest myths about gay people is that thy cannot have kids and even if they do, they will make their children gay. That is far from true and downright ridiculous.
Gay people have kids and they either adopt or they use alternative methods such as surrogacy. And no their kids are not necessarily gay just because their parents are. There is, in fact, no evidence which can prove otherwise.
6. Gay people can't have normal relationships
It's sad how the "normal" has already been set according to the cis-het conventions. What does that even mean? Building a healthy gay relationship is a real thing and it does not have to fit the box of 'normal' but that does not make it wrong.
Gay people have healthy and functioning relationships which are monogamous, not necessarily, but it surely resembles the typical straight family if that's' what this myth implied.
7. Gay people flaunt their sexuality
If holding hands or being intimate publicly is flaunting then heterosexuals should stop flaunting their sexuality as well. Come on. This is the 21st century. Are we really going to start bashing people for these things now?
This isn't even one of the gay misconceptions but rather just a conservative point of view. Well, wake up. The world is different now. Love is love and we are here to show it!
Related Reading: Couples and social media PDA: To share or not to share?
8. Gay people don't need precautions while sex
They do! Protection is always a must, regardless of your sexual orientation. The lack of sexual education has allowed a lot of myths about lgbtq unnecessarily poison people's minds. Even if one is gay or lesbian, practicing safe sex is always advised.
So remember, condoms and dental dams to the rescue! There are many ways to protect yourself from STDs, and one should always make decent use of them.
9. Gay people can turn straight people gay
Wow, this one is truly appalling. No, being gay is not contagious or a disease or some kind of propaganda tool. You are either born gay or you are not. You can't just turn someone gay. That would be utterly ridiculous.
10. Gay people can't have sex
Well, all we want to say is – you'd be surprised at then at the fun one can have in bed. One of the silliest yet most common myths about gay people is that they refrain from having sex because it is 'unnatural'.
Sex is the thing that makes us most human and we have ways of figuring out how to give and receive pleasure. So yes. Gay people
The sad truth
The lack of proper sex-education and sensitisation from a blooming age has created these myths which are not only an issue for the queer community but also the reason for many unwanted pregnancies or sexual diseases among straight people as well. These myths are evidence of the deep-seated homophobia that resides in this society which is not only problematic but also dangerous for everyone.
Manvendra Singh Gohil, the first gay Prince in the world, talks about LGBTQ rights in India