Cheating is something that happens in relationships and that can destroy a relationship too. Cheating can happen when one is dating and cheating can happen in a marriage. But after it happens how do cheaters feel about themselves? We answer.
What Is Cheating?
When you are a monogamist or mono-amorous person in a committed relationship then even looking at another person as an object of desire is cheating. There is nothing called harmless flirting. Even looking through your old flame's photographs on social media is cheating on your partner. So when you accuse or are suspicious of your partner of cheating, remember, people staying in glass houses shouldn't throw stones at others.
Related Reading: Confession Story: Emotional Cheating Vs Friendship – The Blurry Line
Cheating is very subjective and how a person defines cheating is entirely up to their perspective on cheating. People could be micro-cheating and treating is a bit of harmless fun or they could be involved in an emotional affair without even realising that they are being unfaithful to their partner. Cheating has taken different forms in the modern age but how do cheaters feel about themselves? This is a very important aspect of how cheating will affect a relationship.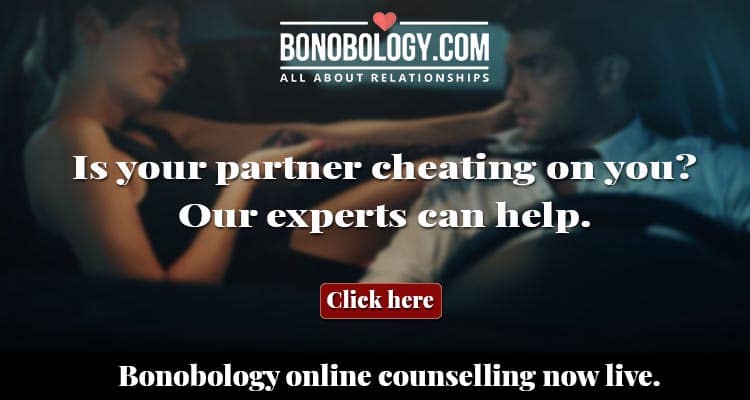 How Do Cheaters Feel About Themselves?
We ask this type of questions only when we are cheated on. We then want our partner to feel the pain that we are going through.
In most cases, cheaters don't feel remorse unless they are caught. Even when they are caught they feel remorse for being caught. If they can get away with it, it becomes another feather in the cap.
Though cheating is a weakness, it makes people feel powerful and in control of their stories.
How do cheaters feel when they get caught?
How many marriages last after cheating? How many times does the cheating partner return to the former partner rather than to the one they have cheated with? When cheaters get caught, most of the time, it is liberating.
When you are in a relationship that suffocates you and you can't get out of it because of a latent sense of duty then cheating and consequentially being caught remains the only option.
But that's a coward's way out. How do cheaters feel about themselves? Usually, they try to shift the blame to the other partner saying they are the reason why they cheated or some want to get back to the relationship and build trust again.
What is cheaters' psychology?
Basically, two types of mentality lead to cheating. First when you are too coward to make a clean break of your current relationship but need a way out. Secondly when you feel entitled to be loved by more than one person irrespective of their feelings. First one makes you a coward and the second one makes you a shitty person. Cheaters never change. Most cheaters justify everything other than actual intercourse as casual or harmless. Cheaters have all kinds of things to say about what they feel about cheating and some don't feel guilty at all. Strangely sometimes wives feel guilty when their husbands cheat. 
6 Cheaters Tell Us How They Feel About Themselves After Cheating
Here is what the cheaters feel about themselves in their own words. These are true stories and therefore the names have been altered.
"I cheated before my marriage" – Rohit 
"Bandana and I are married for 6 years and she recently found out that I cheated on her before we were married. I thought that it didn't matter because we weren't married. I tried to tell her that but she would not listen. Then she asked me something that made me realize where I went wrong.
She asked me, why did I hide it for so many years if it didn't matter. For the first time, I started feeling guilty consciously and realized why I hid it from her for so long. I was wrong then and I'm wrong now.
Hope she will find it in her heart to forgive me."
"I feel horrible about her questioning eyes" – Kashyap
"Piu is the love of my life, she's my home. But for years I cheated on her as I felt suffocated by commitment. But then, these affairs started feeling like a burden and I wanted to be released from them. So, I confessed everything to Piu and she forgave me. Yes, she forgave me, but I couldn't forgive myself. IF you ask me how do cheaters feel about themselves I would just say one word, horrible. I have erased her smile. Every time my phone rings or I get a text, she looks at me with a question in her eyes but she doesn't say anything. I feel like I'm in the prison of my own guilt. I feel so much remorse. I just ruined our relationship."
Related Reading: The Affair Aftermath – 6 Ways To Get Over Cheating Guilt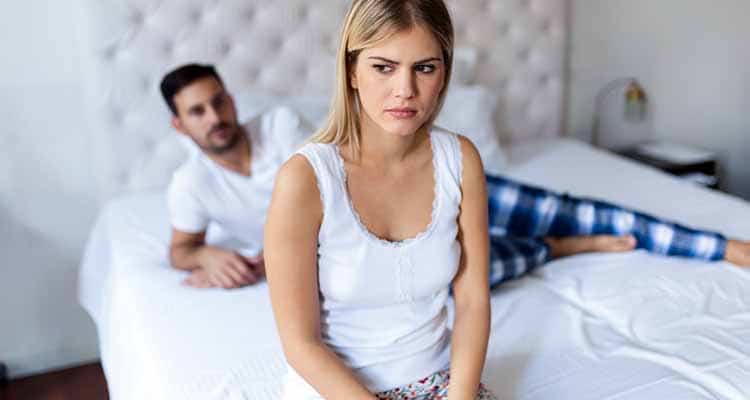 "Karma got back to me" – Bihu
"When I was dating Samar, I cheated on him with Debu. It went on for a while until I finally broke up with Samar and started dating Debu. Samar was devastated but I didn't care. It all affected me only when I found out that Debu was cheating on me. It is only then I started to understand how Samar must have felt. I called Samar to apologize but it was too late. Samar was already in a happy relationship. My pain of being cheated on by Debu was only challenged by my guilt of cheating on Samar. The situation was truly sad and taught me a terrible lesson. Karma got back to me."
"I feel guilty when he shows love" – Nilima
"When Pritam went to work abroad I felt very lonely. I and Rohit got intimate for a few times but we both knew that it was nothing serious. It has been a long time, now Pritam has come back to India and wants to marry me.
I don't know if I should tell him the whole thing but I can't say yes to the marriage without telling him anything. I feel like I have betrayed his trust and can never have a normal life with him anymore.

Every gesture of love he shows me makes me feel more and more guilty every day. I don't know how to deal with my guilt."
"My hasty decision ruined everything" – Shilpi
"Swarna was having three more relationships with girls from my class or so I was convinced by one of my friends. I felt insulted and cheated. I went ahead and had a one-night stand myself. This is what happens in a long-distance relationship. Later I found out my friends were acting on Swarna's behalf cause Swarna wanted to surprise me by a surprise visit. It was surprising for me but a shock for Swarna, walking in on me when I was with another person. How could I ever hurt such a person? Maybe I have ruined my relationship with my hasty vengeance. I'll never get over the guilt of what I did to Swarna. I cannot even begin to tell how I feel about myself after cheating."
"My wife supported me when my secretary started blackmailing" – Riju
"My wife felt neglected while I had an affair with my secretary. My wife, mother of my two children: she sacrificed her career to take care of me, my children and my family and I rewarded her by cheating on her. I ignored her and spent all my time with my secretary. I had to tell my wife about the affair when my secretary started to blackmail me. My wife supported me and helped me to deal with the situation.
But I lost her trust. I'm doing what I can to rebuild my relationship but I don't know if it would ever be enough for her to recover from her heartbreak.
I only feel remorse now and nothing else."
Do serial cheaters feel remorse?
Serial cheaters are different from one-time cheaters because cheating comes to them pathologically and it is a part of their system. Serial cheaters can keep cheating with a straight face and keep convincing their partners every time that everything was hunky-dory.  Serial cheaters are narcissists who look at every person as a possible conquest, they are very charming and feel no remorse about cheating. Sometimes on rare occasions, if they feel guilty about cheating they quickly brush that aside and get back to their ways. So if you ask serial cheaters how they feel about themselves chances are they would say they feel great.
Cheating is a menace that destroys lives and families. Most of all it destroys your ability to trust another person: that is truly a regrettable loss.
My husband has dirty chats with several women and I can't bear it
We Both Have Trust Issues In a Relationship and Don't Know What to Do