It's only after the wedding sparkle recedes and reality hits, that couples begin to wonder why they never had specific conversations before hitching their wagons together. Talks about job relocation, fertility issues, extended families and the lot. These are things you must discuss before marriage.
Often, in the excitement of a rapidly approaching wedding, such conversations which one should have before marriage, can take the back seat. But if your relationship has lasted a considerable amount of time and you're considering tying the knot, the things to talk about before marriage must definitely be discussed.
Thank your stars if you haven't exchanged vows already, because here are a few topics to go with your coffee (preferably not wine) that might help you make the final decision.
5 Conversations To Have Before Marriage
According to a survey, only 60 percent of women and 52 percent of men share their salaries with their significant others. On the list of things couples should talk about before marriage, salaries and finances must definitely take centerstage, but as we can see, it's still an incredibly overlooked aspect.
You don't want to find out about your partner's insurmountable debt after you're back from your expensive honeymoon, do you? Whether you like it or not, financial discussions are an integral part of the pre-marriage process.
You could be madly in love, or you might just be going with the flow. But whatever your plan, you must stay in love with the person all your life. So it is imperative that you discuss these five topics before marriage to get a clear perspective about whether you're both on the same page.
Without further ado, let's get right to it, lest your procrastinating brain gives you another reason to delay asking these important questions to discuss before marriage.
Related Reading: Love After Marriage – 9 Ways It Is Different From Love Before Marriage
1.  The most important thing to talk about before marriage is finances
We know, we know. Finance isn't exactly the most exciting thing to discuss, but the earlier you have the conversation, the better. According to a study, "how one spouse handles money" is the third-largest cause of divorce. It's not an exaggeration to say that these marriage topics for discussion might just save you from the worst-case scenario.
From savings to managing money and financial goals to attitudes towards debt, this potentially tricky discussion about money is crucial.
"I was head-over-heels in love with my husband, and just like most couples, I had a 'we'll figure it out as we go' approach. It was only later that I found out about my husband's debts. I immediately took charge of the situation, made an expense sheet, and began to monitor our outgoings. It took us two years to settle the debts, but we're glad it's done," says 34-year-old sales manager Rachel.
2. Discussing your sexual views is a must-have marriage discussion
What happens between the sheets is a deciding factor in your marriage. What's your sexual compatibility like? Do your needs and wants sit well with each other? What if one of you likes things that are completely opposite to what your partner wants?
"You cannot outsource sex in your marriage. So if you suspect that you and your partner might not be as compatible sexually, you're pretty much guaranteed to invite problems into your bedroom," explains Mumbai-based psychologist Deepali Shetty.
3. Questions to discuss before marriage: what are your thoughts on having children?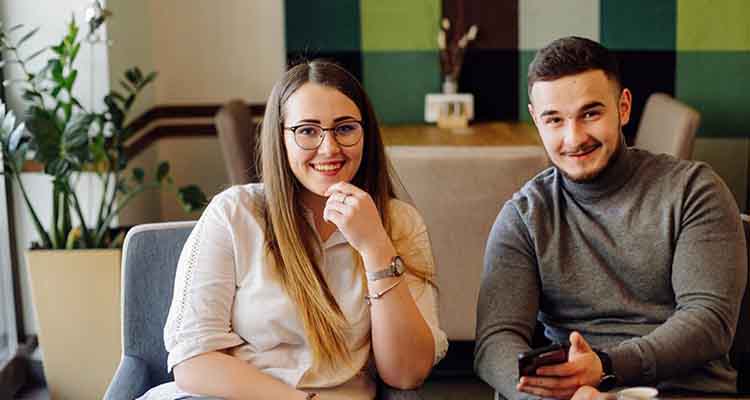 Before you have the conversation about 'how to raise the kid', make sure your partner wants to have a kid as much as you do. Such a huge question cannot be left until you two are married and must be discussed before you jump in with both feet. You don't ask the scuba-diving instructor what their thoughts on oxygen tanks are after you've dived in, do you?
Related Reading: 25 Questions To Ask Before Marriage To Be Set For The Future
"Having a baby somewhere between two to five years of marriage is the most natural thing, but when I brought the topic up after three years of my marriage, my husband said that he didn't want kids, and he assumed that I didn't want one, either—just because I cringed at their sight during college days," says 33-year-old Zumba instructor Natasha.
It took her more than a year to wrap her head around the fact that she'd never become a mother, at least with the guy she was currently married to. "But I love my husband, and I wouldn't want to leave him and make babies with someone else," she shares.
4. The division of chores 
Most couples seldom fight before getting married, but the resentment starts to build up once you start sharing household chores in marriage. It may not seem like a big conversation to have, but when you're painstakingly taking the trash out, you'd hate to look over your shoulder to see if your spouse didn't do the dishes they were supposed to.
"My wife decided to take a break from work after marriage, and since we'd moved to the suburbs, I assumed that she'd take care of some of the domestic chores like stocking up on fruits and veggies, supervising the cook, sorting the laundry, and I'd do all I could over the weekends," says Richard.
"But to my surprise, she launched into a tirade on gender equality out of nowhere and began to call me an oppressor. One year into the marriage, we agreed to part ways mutually. Marriage isn't a transaction," he adds regretfully. So the "chore question" is something you must ask each other before getting married.
5. Discuss about responsibilities as parents
Before you tie the knot, having kids and the responsibilities that ensue seem so far off in the future that discussions may often be delayed. But these are things you should discuss before marriage so that in the future, misunderstandings don't happen.
"Both of us had high-paying jobs, that required our attention for most of the day. The only time we could spend with each other was the weekend. When I got pregnant, the maternity leave brought up a huge question — who was going to take fewer responsibilities at work and help out more at the house? After months of constant bickering, we managed to figure out a system that involved nannies and compromise on both our ends," says 36-year-old, marketing executive, Jess.
When The Conversations Go South: What To Do If Things Don't Work Out
So, you've decided to have a conversation about the things couples should talk about before marriage, and as it turns out, it didn't pan out too well. Perhaps you want kids, and your partner doesn't. Perhaps you're in debt and your partner can't stomach the financial stress in your relationship. The question now becomes: what next?
Related Reading: 50 Things To Discuss Before Marriage
When the marriage topics for discussion make you realize there's a bit more to making relationships work than just love, ask yourself what's a deal-breaker and what isn't. Will you be able to stomach the fact that your partner won't/can't have kids, while you want them?
Making a decision, no matter how hard it may be, is imperative here. Try not to let emotions sway you, and make a rational decision on what you're okay with and what you can't get over.
Perhaps the best piece of advice we can give you is to talk things out with a relationship counselor. Not only will you be able to figure out what the best course of action is, but you'll also have a clear understanding of what you must do to get there. If you're currently looking for someone to guide you through the process, Bonobology has a multitude of experienced counselors who'd love to help you with any relationship problems.
The more you know your partner before you get married, the better. The things to talk about before marriage that we listed out for you will help you come to mutual decisions on extremely important topics. When you don't agree on future goals, your dynamic is bound to suffer because of them, sooner or later. To make sure something like that doesn't happen, sit your partner down and have that conversation with them! You'll be glad that you did.
Things To Discuss Before Marriage With Your Prospective Life Partner
Does Living Together Before Marriage Mean You Are Ready For The Wedding?
Ask Our Expert
You must be Logged in to ask a question.