This is my Ask our ExpertThis is my Ask our Expert
The dressing-up dilemma is an age-old problem that women have been dealing with. Not only do they panic about their wardrobe crisis but also face the pressure of making a good impression. So women, if you want to beat down the wardrobe panic, it is very important to know all the details of your date beforehand. Knowing the location and kind of date you will be going to would help you pick your outfit accordingly. We know dressing up for a hot date can be nerve-wrecking, and we are here to help/ Obviously you want to dress to impress, if not to kill. Dressing up is always fun in the end. You shouldn't be sweating with anxiety.
9 Tips to dress fabulously for a date
Here are 9 fashion mantras that will help you make the right wardrobe choice and have a fabulous first date.
1. Be confident
The best and the most important dress-up tip given by men, women and dating and styling experts is 'wear what makes you feel good and confident'. The more confident and good you feel in your first date, the more positive energy you send towards your date and the better chances you have of going to your second date. If you feel confident in a red jumpsuit, then that should be your dress for the date. If you feel radiant and at the top of your game in leather jeans and blouses, then go for it.
2. Be the real you
The clothes you wear say a great deal about you. You don't have to be someone else just to impress your date. Be the real you and the best you. If you're more of a feminine lady who always wears frocks, knee-length or bodycon dresses for any outdoor event, then pick a dress and own it. Similarly, if you're more of a trousers lady, then pick a pair of trousers or jeans that you are comfortable in and top it with a sleeveless blouse or a plain top. As on-air fashion correspondent, Jamie Krell says
"Wear something that truly makes you feel like the best version of yourself."
3. Comfort is the key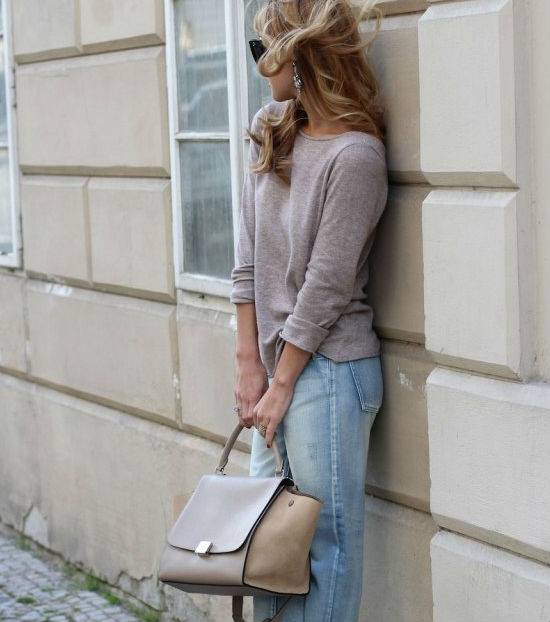 Always remember that it is never about fashion but comfort. Wear something in which you can walk, talk and eat comfortably. Your comfort is linked to your confidence and the body language you exhibit throughout your date. You don't want to keep shifting in your seat uneasily in unfamiliar fabrics or keep adjusting your clothes throughout the date. Wear something classy yet comfortable like a pair of jeans, topped with a silk blouse and backed up with a pair of classic black or nude heels.
4. Enhance your features
Wear outfits that pleasantly bring out your body features. Don't wear outfits that are loose or oversized. Also, avoid outfits that are too revealing like spaghetti tops or mini-skirts or dresses with dangerous slits and plunging necklines. Ladies, the aim is to look sexy, not sleazy.
5. Pick the right colour
Pick a colour that complements your skin or is your favourite. However, if you're unable to decide, Lisa Morrison, dating expert and matchmaker at It's Just Lunch, advises choosing a colour you've been most complimented on. Makes it easier, doesn't it?
6. Keep it simple
"Simplicity is the ultimate sophistication."- Leonardo da Vinci.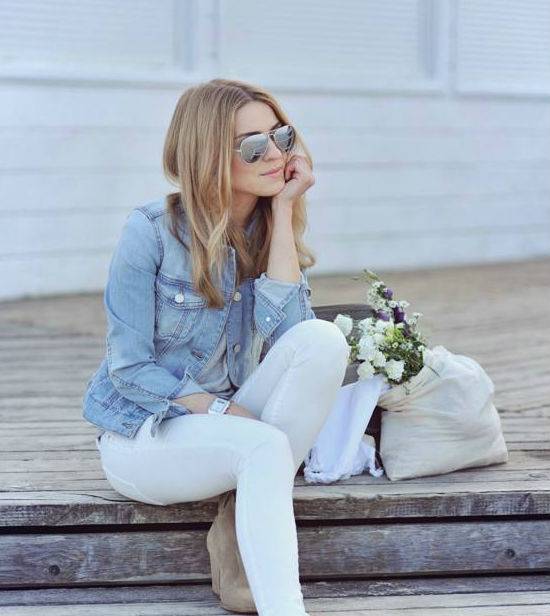 The most important fashion mantra for first dates is to keep it simple. You don't want to wear your flashiest, most expensive outfit and make it obvious to your date that you are trying too hard. That might make the other person feel under-dressed and worse, lead them to believe that you are desperate. Wear something simple and casual, say like a pair of white cotton trousers and a denim shirt. A simple combination like this is comfortable and fashionable as well. Avoid flashy, gaudy or loud dresses that scream 'You're trying too hard' or 'You're an attention seeker'.
7. Balance your makeup
Don't overdo your face with loud makeup. Try to make it look natural with just the right tint of lipstick. Avoid caking yourself under layers of foundation. Try to look natural, with minimum basics.
8. Pick the right shoes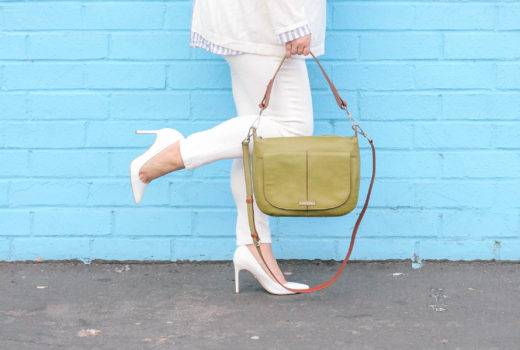 Award-winning fashion designer, Isabel Toledo, has said that shoes are a woman's pedestal. They can make or break a look. Shoes, like outfits, have to be comfortable and complementing. They need not always be pointy stilettos or pumps.
9. Consider other parameters
It is important to keep in mind the venue of your date, along with other factors like the weather, your body type, the time of the day. You don't want to wear a white top if rain is likely, or a brocade saree as a casual dinner date outfit! It's best to keep accessories to a minimum. If you are wearing big earrings, don't wear a statement neckpiece.
Now that you know these amazing fashion mantras to help you in your dating mission, make sure you use them wisely. Putting some thought and care into your appearance sends a positive message to your date. They not only feel happy to see you looking good but also feel that this date means something to both of you. When you're dressed for the occasion and feel confident in your fabric, it naturally reflects in your mannerisms too. Your body language becomes smooth and easy-going, you don't send nervous vibes, you smile often and all this makes you more attractive to your date. And this, in turn, plays a crucial role in predicting the potential of your future relationship.
Now go ahead, pick that outfit and dress it with a smile.
And, don't forget to carry your perfume!
Need Dating Tips For Introverts? Here Are 25 To Completely Change Your Game!
Ask Our Expert
You must be logged in to post a comment.