We have books on marriage and love giving us a context of how they should be. But when it comes to actually handling the nitty-gritty of real-life relationships, we often find ourselves at a loss. When things start to go awry and one has to face the real troubles of relationships, one has no idea how to fix a toxic relationship.
A toxic relationship is one that constitutes psychological and even physical abuse that many people endure all their life. But it doesn't have to be that way. You could opt for affordable counseling and learn to heal and get on a better path.
Relationships are like a lifelong trial-and-error project, and if you are like most normal people, then you too might be doing a few things wrong in handling them. We worship the popular notion of romantic love and there lies the problem. It's a problem because the popular notion of 'romantic love' comes with many unhealthy relationship habits that were culturally ingrained into us since forever. You don't even realize it but they are normalized to a point that you can barely recognize them anymore.
What Is A Toxic Relationship?
You know the irrational, discriminating and objectifying love that we were told is normal and rather endearing? The idea of this kind of love that actually makes us break the vase into the wall in a fit of angry tears says it's okay to manipulate the partner because that doesn't align with your sense of practicality. But if you don't understand it in the first place, how to fix a toxic relationship will always hang in question.
Because of this conditioning, more often than not we tend to behave in ugly ways in the relationship that we think are normal or romantic, but in reality, these may be killing the partnership bit by bit. Because of this entrenched thought process, one completely loses sight of the unhealthy relationship vs healthy relationship distinction.
In order to explain a toxic relationship, we have to explain a healthy relationship first. In a healthy relationship, there is sharing and caring, and a sense of well-being and happiness in the other partner's achievements.
There is communication on an equal footing, understanding and an attitude to handle differences amicably. You bloom in a healthy relationship but in a toxic relationship, you always feel drained, scared and even feel a loss of self-esteem.
Let's give you some signs of a toxic relationship. In such a relationship, one person dominates by emotional manipulation like gaslighting, inducing guilt and throwing temper tantrums that could lead to physical abuse. The dominating partner could also be possessive and jealous, besides manipulating you in the name of love and concern.
Related Reading: Insecure Husband – 17 Ways To Deal With Him And Help Him Out
5 Ways To Fix A Toxic Relationship
Sometimes both partners start doing things that lead to them being toxic in a relationship. They end up being aggressive toward each other, bring up old issues in a fight and try to achieve dominance in the relationship by seeking vengeance at the slightest opportunity.
Here are the top 5 most common signs of a toxic relationship that you must avoid at all costs:
1. Stop keeping score
Okay, so he acted like an insensitive little moron at your friend's birthday party 3 years back, but was it really that big a life-shattering, heart-wrenching event that you have to remind him of it every week? Then, perhaps one day he sees one of your flirtatious text messages that immediately evokes your right to be mad at him because now he is going to bring that up at every silly little fight to manipulate.
Do you see the problem? Keeping score in relationships makes every argument a battle that you try to win by digging up the past mistakes. If you're trying to figure out how to fix a toxic relationship, you first simply need to end this irrational habit.
To avoid toxicity step back
To avoid getting into battle every time you fight till the win, you could do this:
Step back when in an argument
Turn your partner's attention to other things
Stop bringing up past issues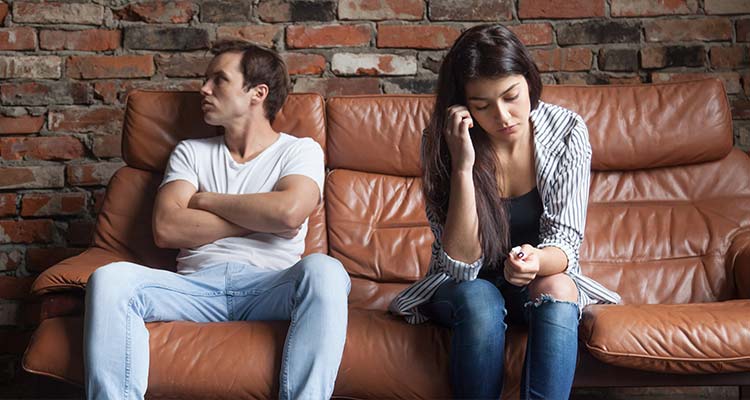 2. Stop emotional blackmailing
What are the other signs of a toxic relationship? Emotional blackmail is definitely one of them. And a dangerous one too. If you are someone who tends to look at every relationship problem as a commitment crisis and brings unnecessary drama, then you must take a good look at what you are doing to your partner.
I'm not saying you shouldn't communicate negative thoughts or concerns to them, but don't resort to emotional blackmailing to counter every little criticism and complaint. Express honestly why you are feeling upset, but do so without judgment and threats. It's a human feeling, no need to bring melodrama in it.
Related Reading: What are the signs that you are in an abusive relationship?
How to stop emotional blackmail
It is unfair to curb your partner's feelings and freedom by always telling them how emotionally upset you are because they are doing this
If your partner is emotionally blackmailing you the best way to deal with it is to ignore their manipulative tactics
There is always a manipulative pattern in emotional blackmail that you need to gauge and act accordingly
3. Stop holding the other responsible for your emotional state
So, you have had a pathetic day at work and all you want to do is come back home and cuddle with your partner. But they have made plans with friends and have gone out. Now, you have not exactly told your partner what you were expecting or feeling.
Yet, you assumed that they will magically read your state of mind and will be super-sympathetic to fix your mood. That's how the blame-shifting starts. Fixing a toxic relationship requires you to know that your partner is not responsible for how you feel all the time and vice versa. It's a classic example of being in a codependent relationship and that is far from a healthy couple dynamic.
Own up to your feelings for fixing a toxic relationship
Instead of blaming your partner, ask yourself why are you feeling this way
Accept that depending on your partner for all your emotional needs is a sign of a toxic relationship
Have your own emotional outlets. Hit the gym, play a sport and have your own circle of friends
4. Stop displaying jealousy as an act of love
When you are trying to justify your jealousy as love, then you are definitely being toxic in a relationship. When in a grown-up relationship, start acting like a grown-up and realize that jealousy is really not that cute after all.
When your partner talks to, smiles at, touches lightly or even sneezes at any person of the opposite sex and you lash out at them to control their behavior, it doesn't show the intensity of your love. It just makes you a crazy person who doesn't have enough trust in the relationship and likes to invite unnecessary fights to manipulate the other half.
Don't let jealousy kill a relationship
If you cannot control your own jealousy, then you are controlling your partner with it
A jealous partner will only push away the other partner and make the relationship toxic
Build trust and security and if need be seek counseling to deal with your jealousy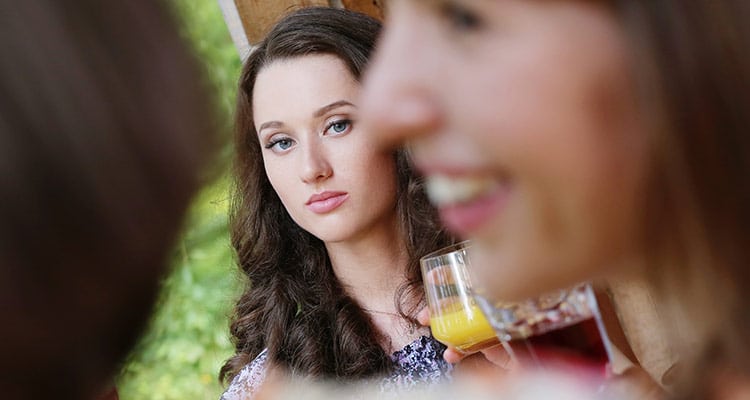 5. Stop compensating relationship problems with materialistic happiness
If you're wondering how to fix a toxic relationship, know that retail therapy is not an answer. If you tend to make up for a nasty fight by indulging in shopping extravaganza or taking an expensive trip together, then you must stop it right now. In the real world, real relationship problems cannot be compensated with superficial pleasures.
Sure an over-the-top gift makes us happy – for like 10 minutes. If it's a big solitaire then maybe for an hour. But what thereafter? Sweeping the real issue under the rug doesn't make the problem go away. Talk it out, instead. Deal with the problem head-on and work towards rebuilding the relationship.
Related Reading: Male And Female Shopping Habits – How It Is Different?
Confront the issues
Gifting is a way of dealing with emotions in a toxic relationship
Communicate your feelings and if your partner is saying they hate your domination take it into account and act accordingly
Both partners should see what's going wrong in the relationship and mend their ways
So if you think you are doing one or more of these toxic things in your relationship, it's time to stop and reassess before the poison spreads too far. Creating a better relationship is really not that hard if you identify the signs beforehand and work on making a healthier environment for you and your partner.
FAQs
1. Do toxic relationships ever get better?
Sure they can. With a little bit of work, effort and understanding, you can say goodbye to all toxic traits and ugly relationship arguments. It takes a bit of time, but it is important to identify who is the victim and how to correct the same immediately.
2. How do you survive a toxic relationship?
By refusing to be in one! If you think you are in a toxic relationship, you should be addressing it and not trying to survive it. Riding it out is not the way, fixing a toxic relationship is the more important thing to do.
3. What are five signs of an unhealthy relationship?
Being possessive, being too jealous, wanting too much control, physical abuse and ignoring someone are five major signs of an unhealthy relationship.
7 Reasons Why Narcissists Can't Maintain Intimate Relationships