The issue of infidelity is a harrowing experience, not only for the betrayed partner but for the kids that are sadly roped into it too. Children at times do not have the ability or the courage to express themselves. We are unable to see and point out how kids might be affected, but the long term effects of infidelity on children cannot be denied.
Children are young, impressionable and positive about the world. When they learn the realities of being dishonest, untruthful and unfaithful, the foundations of their very world are completely shaken. This can mar a child's understanding and confuse him even further.
What Does Infidelity Mean?
Infidelity includes cheating, adultery and being unfaithful to one's own partner to search for love, companionship and sex elsewhere. It is essentially cheating in a relationship, whether it was a one night stand or emotional cheating.
Infidelity occurs for individual and personal reasons. One might be unsatisfied in a relationship, in need of some kind of excitement or might have simply fallen in love with somebody else. Whatever it is, it often results in breakups and heartbreak and can have devastating consequences.
When one is unfaithful in a marriage, the repercussions are even more severe. When a married man or woman cheats, they not only hurt their partner, but also their children. Our kids tend to see us as happy couples living in an oasis where nothing could go wrong. When they learn at a tender age, that their parents are actually capable of hurting one another, they are left with emotional scars. This results in long term effects of infidelity on children as well.
Related Reading: Infidelity: Should You Confess To Cheating On Your Partner?
Long Term Effects Of Infidelity On Children
Bonobology decided to uncover some real-time responses and opinions about the same. The question posted in Let's Discuss Infidelity was: "How do infidelity issues between parents affect the minds of their kids? Are there any practical solutions?"
Here are some of the responses.
Related Reading: How To Protect Your Marriage Against Internet Infidelity
1. Kids learn 'what not to do'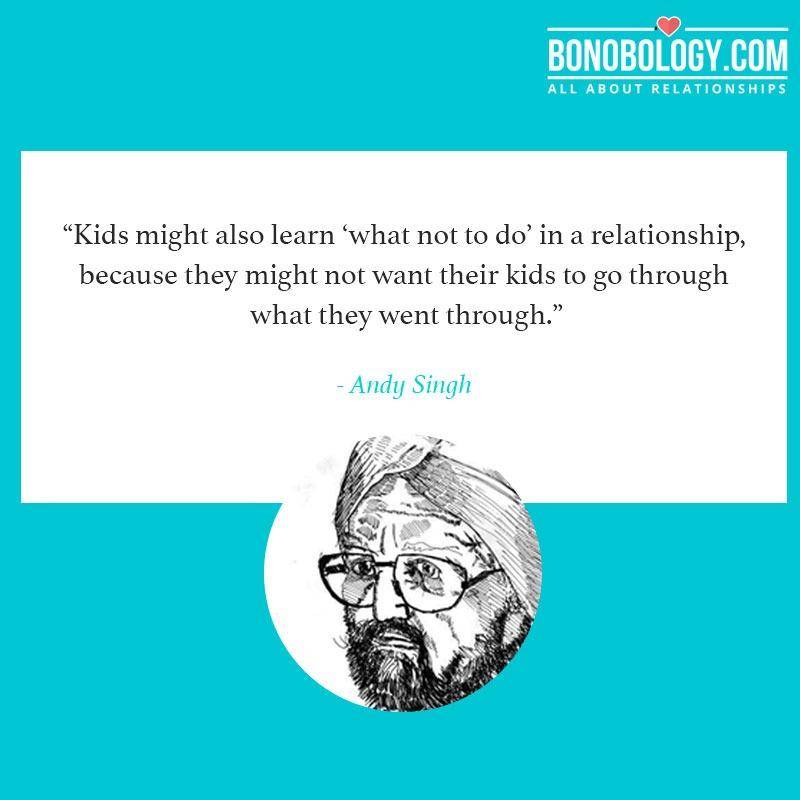 2. Lopsided growth
3. Unable to trust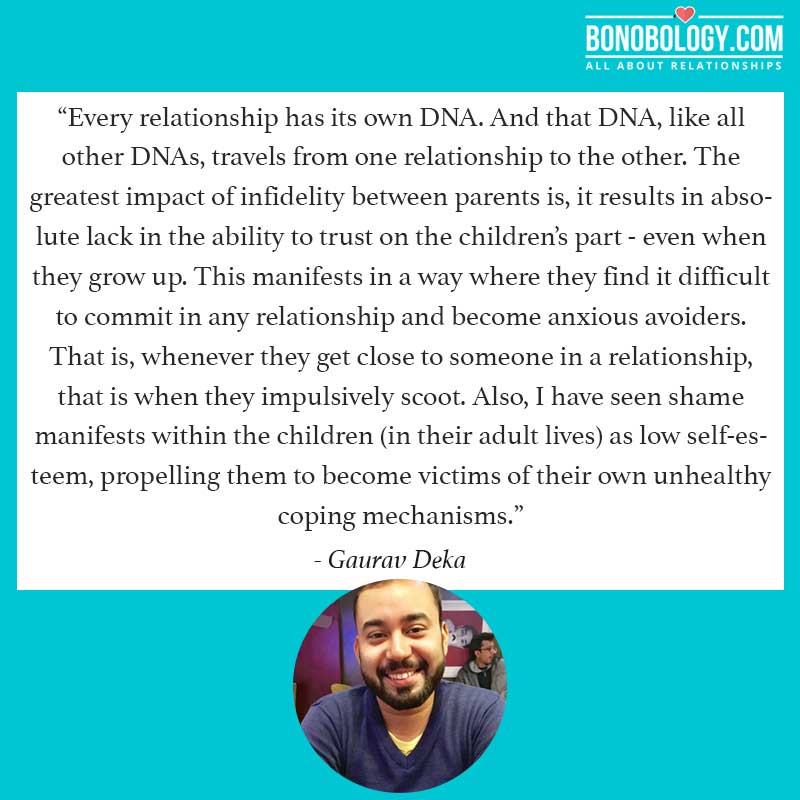 4. Following footsteps of their parents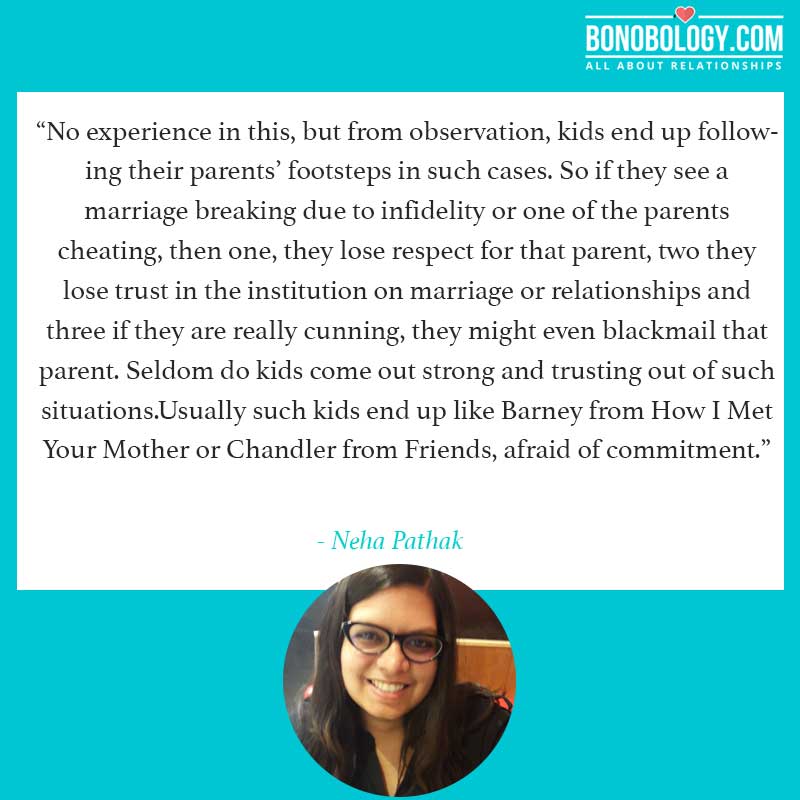 5. Disillusioned by love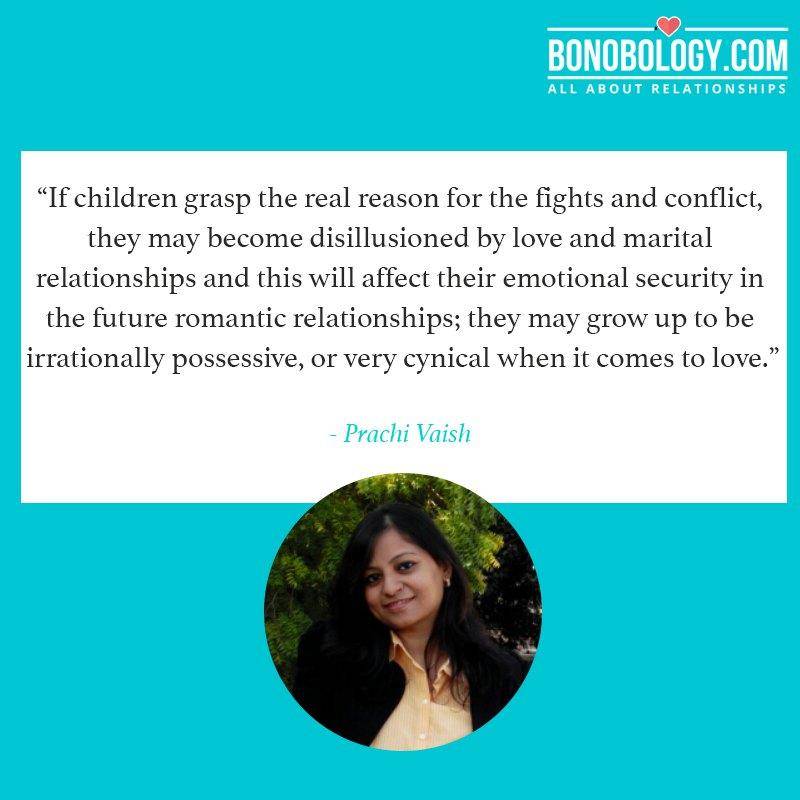 Do you know a friend or a relative who had to live through an unpleasant phase of their parents' infidelity?
For help you can consult our counselors at Bonobology or feel free to share your views with us at Let's Discuss Infidelity.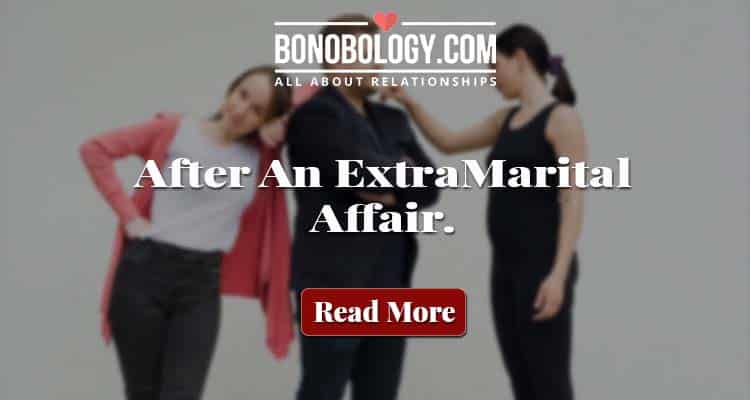 FAQs
1. How does infidelity affect the family?
Infidelity has the power to completely destroy a family. It makes the children lose faith in their parents and their perceptions about love, marriage and happiness are completely shaken. They are exposed to these realities at a tender age and are unable to grapple with the same.
2. What are the effects of infidelity?
Infidelity can leave the victim completely broken. It can turn into a self-esteem problem, make them possessive and distrustful in their future relationships and will in general also make them wary of the idea of love.
3. How do cheating fathers affect daughters?
Daughters might grow up afraid of men and relationships if their father has cheated on their mother. A daughter's father epitomizes an ideal man to her and when he makes a mistake as massive as this one, the daughter is bound to become skeptical of other men that walk into her life.
12 Tips On How To Ignore A Cheating Husband – Psychologist Tells Us
The 3 Types Of Men Who Have Affairs And How To Recognize Them