Welcome to the ultimate Indian dilemma that is still on a quest to decide which is better between love marriage or arranged marriage? The judgmental society has different views on both the forms of matrimony. Some people here still believe that marriages are made in heaven and solemnised on earth with the blessings of elders. To many, an arranged marriage perfectly fits the bill. With the parental involvement at its highest, this form of marriage is considered safe and secure for both the spouses. In the love marriage vs arranged marriage statistics a survey conducted by market research firm IPSOS found out in 2013 that 74% of Indians prefer an arranged marriage. 
Love marriage defies all the risks involved in it and shatters societal belief in choosing the right partner. With the power of choice and flexibility, free-willed marriages are also a rising trend in the country. But if you ask anyone about their own choice in love marriage vs. arranged, nobody will be able to give you an unbiased and a clear picture. What works for one couple, may not work for the other. Here at Bonobology, it's all about imparting wisdom for human relationships and as a result, we have found a better way to debunk the myths around love v/s arranged marriages in a rational way. So before we begin, let us start with the enigma of the current generation, that is, love marriages.
Is love marriage better than arranged marriage?
Finding love is an aspiration harboured by every millennial not only in this country, but the world around. With a fast lifestyle, dating has become really easy for the youngsters and so is the prospect of evaluating a date as a potential life partner. Lucky ones receive the parental stamp of approval as blessings and bravo! You get married to the love of your life. Those who've been in one can surely agree with the many advantages of love marriage. You know your spouse inside out and are bound to have less awkward moments together. In such a wedding, you are attuned to what your partner thinks and can plan your actions accordingly. You can also save a lot of time involved in adjusting to your partner. This gives a stable start to a marriage. Both of you in an amorous matrimony can focus on the bigger picture, since the initial tuning is already there. Thanks to your understanding, you have more clarity and are able to invest for the future, say a house, collective savings or some promising investment.
You can resolve your conflicts in an amicable manner. Both the partners bring the best of their strengths to nurture a relationship based on trust. In short, love conquers all the odds in the end.
Do arranged marriages last longer than love marriages?
Yes. At least marriage statistics in India say so. Around 75 per cent of Indians, including 82 per cent of women trust arranged marriages over love and want to tie the knot the traditional way. This sizeable population has its own reasons for choosing arranged alliances over love. Divorce rates in arranged marriages are also strikingly low. An arranged match comes with a lot of security. With family at the helm of all affairs, the groom/bride just have to scrutinise the partner and analyse if he/she can be a life partner or not.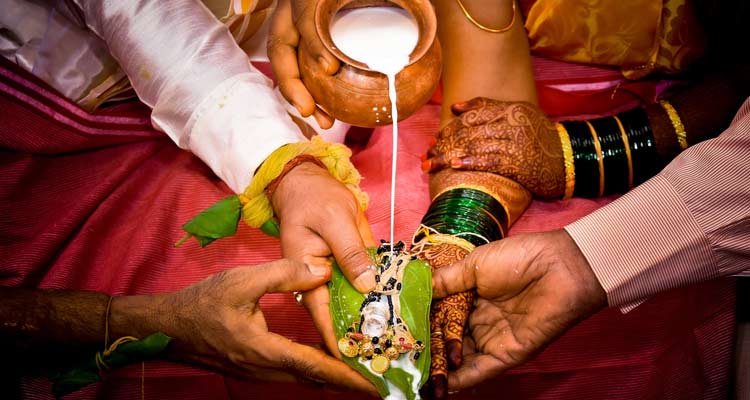 Since marriage in India is more about families, an arranged match fits the bill in finding the potential mate compatible with their beliefs. Usually, parents look out for a match who is in sync with their son/daughter's nature, partner expectations, family's shared values, cultural traditions and brings financial stability to the family. Now, who gets a better match than this?
Love follows marriage in a life that is comfortable, stable and enduring. Though every couple take their own time to fall in love in an arranged marriage, yet it is a secured set up where you know what needs to be done next. Since both the families are there to support the partners, this benefit comes handy while nurturing matrimony in the long run. In short, the marriage rooted in a traditional setup has more clarity. At least, many of the millennial youngsters still think so and want to be free from headaches and complications that surround love marriages. All these factors strengthen the base for arranged matches in India.
Related reading: There's no such thing as a love marriage or an arranged marriage
What is the difference between an arranged marriage and a love marriage?
As mentioned earlier, the placement of 'love' plays a major role of difference in an arranged and an amorous union. In the former case, romance precedes marriage and the latter reverses the entire equation by placing marriage before long-lasting love.
Two adult individuals are in complete control when it comes to translating a love affair into a marriage. All the big decisions of life are helmed by the couple only. They decide their potential mate on the levels of understanding, compatibility and mutual chemistry. In the initial phases, parents might disapprove or resist the alliance but bless the marriage later on for the happiness of their son/daughter.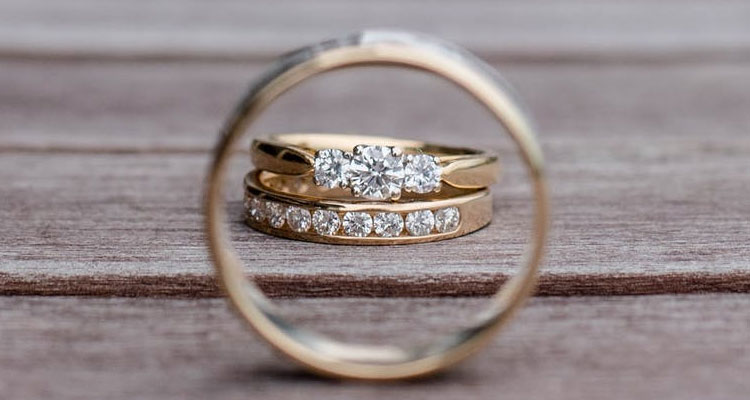 On the flipside, an arranged marriage is all planned and evaluated by the parents. Since it is believed that they know their son/daughter well, they can analyse the prospects of finding the right partner. Indian families usually see arranged marriages as a gambled risk. To avoid any problem later in life, a series of background checks are initiated, including health of the potential mates, family's social status, and their way of life. Horoscope matching is also initiated to ensure their compatibility as per the stars.
After all these initial pointers are in sync, the first formal meeting between the families and the potential groom/bride is scheduled. In the liberal 21st century setup, potential mates are given proper opportunity to analyse whether the shortlisted groom/bride fits their expectations or not. A proper framework set by the parents allows these potential mates to meet a few times, or talk over the phone and decide themselves whether they are compatible or not.
All the other complicated decisions like rituals, planning of marriage, etc. are handled by both the families. Here, the love marriage has its own share of complications, where an entire headache is for the lovers to first convince both the families and bring them on the same page.
In the case of inter-community/inter-religion marriages, the stress doubles, where balancing rituals and cultures from both the sides for the solemnisation of marriage becomes a big challenge in itself.
Even after following the arduous challenges, success in a love marriage is not guaranteed, with lots of external influences affecting the relationship in the initial years, whereas an arranged match is shielded by the parental love and proper guidance which paves a smooth way for the spouses initially. So, while evaluating the differences between love marriage vs. arranged in the Indian context, it is easy to say that the latter has the better chances of survival.
Divorces in India
In a marriage-obsessed nation like India, divorces are also a reality. Nearly 1.36 million people in India are divorced, which is equivalent to 0.24% of the married population. (Source) Due to the stigma attached to divorce, many couples choose separation as a way of life sans any complications. According to the numbers, almost thrice the number of people divorced, that is, 0.61% of the married population is staying separate.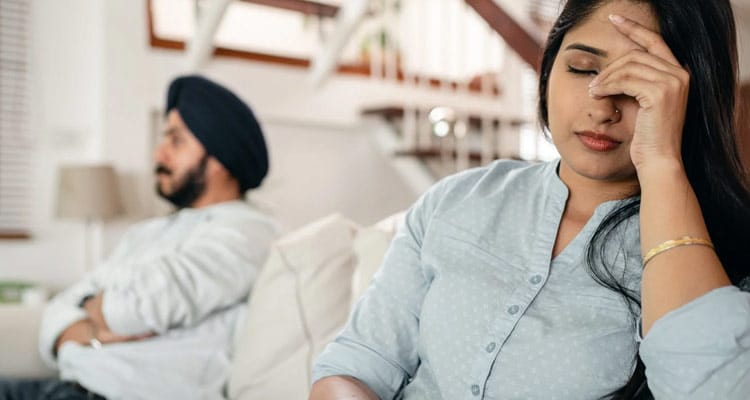 Also, the gap between divorces and separations in cities and towns and villages is reducing considerably. Instead of suffering from marital abuse and other emotional problems in life, couples are finding an easier way to lead a quality life, which is a big surprise to many. After analysing the changing divorce trends in India, let us review how love marriages are faring in terms of divorces.
What is the divorce rate in love marriages?
Every couple has a different story when it comes to love marriages. Some sail through all the odds with great resilience, while others succumb to the stress involved and give in to separation or divorce. With the challenges at an all-time high in terms of parental scrutiny and visibly no support available, the stress levels mount to unbearable levels, causing many of the marriages to end abruptly. Such couples seek escape in the form of divorce as the best way to sort the troubles. As free-willed marriages are becoming more common in the country, so are the increasing numbers of divorces. The divorce rate for love marriage has doubled since 2007 in India. The increasing number of divorce petitions filed in Indian courts also indicates the same trend.
What is the divorce rate for arranged marriages?
Even when the divorce rates are doubling in India, arranged marriages show a stability and success in the long run. According to a recent poll conducted in India, 77 per cent of the respondents believe that arranged marriage is better. In an arranged match, many Indians believe in nurturing a marriage based on love, forgiveness, compromise, and sacrifice. This steers clear of any misunderstanding and helps couples bond with great maturity. Also, same religion, language, and socio-economic backgrounds make flourishing grounds for arranged marriages to last better than love marriages.
So, in terms of divorces, arranged marriages seem to have an upper hand over free-willed marriages. But that doesn't mean love marriages have no future in India.
Many couples are daring to choose love over an arranged match and living up with their individual decisions successfully.
Our relationship counsellors feel that both love and arranged marriages have their own set of challenges and require different forms of everyday tuning. Through this exercise, the couples can mature together; develop great understanding and progress with resilience in life. Agree with us? Do share your personal stories about your love/arranged marriage on Bonobology blogs and make the world a better place.
Tired of hearing when will you get married? This board game will ease the pressure

https://www.bonobology.com/questions-ask-arranged-marriage-meeting/