Once when I was a teenager and in my intense romantic phase, I caught an interview with Shashi Kapoor on Doordarshan. I had never thought much about him till then, except as Amitabh Bachchan's sidekick in my all-time favourite childhood movies.
That interview totally changed my perception of him. He was a sincere, honest, thorough gentleman with a legendary sense of humour.
But the thing which really touched my intense romantic young heart was when he talked about his late wife Jennifer. "As a Hindu, I believe in the immortal soul. She is always with me."
To write this piece I searched for that interview on the Internet but unfortunately couldn't find it online. Instead, I got two other interviews where he has talked about Jennifer among other things.
In the first interview, shot in 1984, he talked lovingly about the relationship with his wife from their previous births, which will go on in the next birth. Or as we Indians call it "Janam Janam ka Saath."
Watch it here:
[penci_video url="https://www.youtube.com/watch?v=KqkPlXIKF8I" align="center" width="100%" /]
In the second interview, shot in 1991, he evaded all questions about his wife, yet the interviewer cleverly managed to extract many things from him. Asked about remarrying, he said there was no question of it, as there is no one else like Jennifer. Before that, he talks about falling in love with Jennifer at the age of 18 and immediately making up his mind "she is the one".
The girl of his dreams
It was 1956, Shashi was backstage and the girl of his dreams was on stage playing a character from Shakespeare. Shashi instantly fell for the girl in the polka dot frock, who was 13 years older than him.
Jennifer was the daughter of Geoffrey Kendal, who travelled all over the world including India with his theatre company called Shakespeareana. His wife and his daughters were all part of his company.
Shashi Kapoor was born to the legendary actor Prithviraj Kapoor and started working with his father's theatre company Prithvi Theatre when he was only six years old.
Thus despite belonging to different countries and different cultures, both grew up with theatre.
After the tryst mentioned above, Shashi Kapoor was loaned from Prithvi to Shakespeareana for five months because Geoffrey was short of actors. In these five months not only did Shashi woo Jennifer but she became his mentor and taught him the nuances of English drama.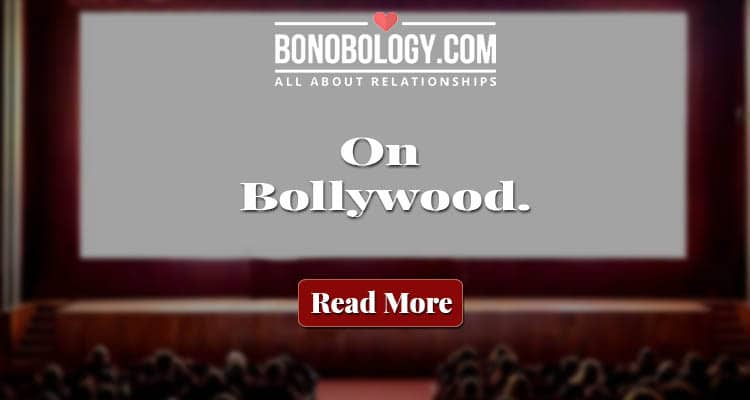 Jennifer's father, like any other father, was fiercely protective of his daughter. He tried his best to separate them. But Jennifer ran away with Shashi. They tried to earn a living by doing theatre in Malaysia but failed.
Finally, Shashi had to sacrifice his ego and approached his brother Raj Kapoor for help. His family helped them and with their blessings, Shashi and Jennifer got married in 1958.
When the age gap between the partners is a lot, the longevity of the relationship becomes dicey, as we saw with Saif Ali–Amrita Singh or Bobby Khan–Sunidhi Chauhan. But Shashi and Jennifer were a beautiful exception. They never left their honeymoon phase.
Films for money
After the wedding, Shashi Kapoor continued working in theatre. In 1959 Jennifer gave birth to their first child and took a hiatus from acting. Gradually Shashi felt the earning from the theatre was not enough to give his family a good life. So he followed in the footsteps of his brothers and joined the Hindi film industry as a leading man.
But even after joining mainstream Bollywood, he remained a family man out and out. He never worked on Sundays. Sundays were always reserved for Jennifer and the children.
Extramarital affairs are very common for people in show business. If not an actual affair, then at least there is a rumour of affairs. In Shashi Kapoor's case, there was not even a whisper. Because he could never see a world beyond Jennifer.
Through Jennifer and his work experience in her father's theatre company, he got connected to international film personalities, especially to Ismail Merchant and James Ivory. This led to his parallel career in international films. In a few of these films, including Shakespeare Wallah and Bombay Talkie, Jennifer shared screen space with him.
He worked dedicatedly for years. He got money and fame but not happiness.
The founding of Prithvi
Towards the second half of the 1970s, he started getting restless. After he lost his parents he also felt directionless. At a crossroads again Jennifer became his mentor and suggested he should do something he really loved.
He decided to make and act in films which he believed in. In 1978, he started his production house Film Valas with Jennifer on his side.
In 1978 he and Jennifer also started Prithvi Theatre in memory of his father's travelling theatre of yesteryear, Prithvi. Prithvi Theatre, till today, is contributing a lot to Indian theatre.
This was a new beginning for Jennifer too. She was actively involved in all stages of theatre productions and started acting in their home-produced films too. She did award-winning roles in Junoon and 36 Chowringhee Lane.
Although his production house got critical acclaim, commercial success eluded him. They went through a financial crunch but they were happy.
Related reading: Arshad Warsi and Maria Goretti: Through thick and thin
The fatal blow
But happiness was shortlived. In 1982 Jennifer was diagnosed with colon cancer and she passed away in 1984. Saying this shattered Shashi Kapoor would be an understatement.
Everyone who knew him closely, including his children, understood that with Jennifer Shashi lost a part of himself.
He remained faithful to her memory until his last breath. He neither remarried nor had an affair or even a special friendship.
Watch the golden couple setting the screen on fire together with their combined talent here:
[penci_video url="https://www.youtube.com/watch?v=shuQhEiRI_s" align="center" width="100%" /]
Ask Our Expert
You must be Logged in to ask a question.