In the dating world, attractiveness really matters. There's, after all, the impact of the first impression that immediately captures attention and translates into initial interest. Love experts refer to this as the halo effect. This describes attributing positive qualities to those we find attractive. As much as your partner finds you attractive, you subconsciously want their friends and other family members to think the same. The role of perceived attractiveness is important in confidence and self-perception.
In physical attractiveness, the face is a focal point. Smooth, flawless skin, impeccable makeup, and nicely shaped brows make you feel good. And your potential or existing partner will take due notice. But what if you start to notice dark spots all over? Your confidence levels can drop significantly, thus impacting your love life. But there's an excellent solution in the form of skincare. Let's talk about the best dark spot remover for face.
What Is The Best Dark Spot Remover For Face? 4 Things To Consider Before You Make The Purchase
When you look in the mirror and feel good, there's a powerful ego boost. Love experts will tell you there is something special about confidence and a positive self-image. These qualities significantly enhance one's dating prospects.
It would be easy to think that buying the fastest dark spot remover is the best way to get ahead in the dating scene. But your skin type and dark spot severity should be the guiding factor. However, at the very least, the best cream for dark spots on the face should have the following ingredients and considerations:
1. Skin type and sensitivity
Choose dark spot removers based on your skin type. There are special formulations for sensitive, dry, and oily skin. This is critical in preventing excessive dryness and irritation. It's important to always carry out a patch test before applying even the best cream for dark spots on the face. Looking for matching couple gifts? Combination skin dark spot removers would be great.
Related Reading: 32 Useful Gift Ideas For Women Over 50
2. Ingredient list
The following ingredients have been found to be quite effective in some of the best dark spot removers in the market.
Hydroquinone: This tops the list as the fastest dark spot remover. Its action lies in its ability to block melanin production. But please note that, though effective, it can be very irritating to sensitive skin. Also, look for products with a concentration of 2% or less to avoid adverse effects
Kojic acid: The mushroom derivative is a natural ingredient that is extremely effective at fading dark spots. It inhibits tyrosinase production, an enzyme that contributes to melanin production. Please note there may be sensitivity for some people
Retinol: The vitamin A derivative has anti-aging properties. Yet, it's also effective at dark spot fading through skin exfoliation and increasing cell turnover
Vitamin C: This antioxidant protects the skin against free radical damage. It's also effective at protecting the skin and reducing the appearance of hyperpigmentation
Kojic acid and vitamin C are generally gentler ingredients. That makes them the best option when looking for the best dark spot remover for faces that have sensitive skin. The inclusion of natural remedies like aloe vera, lemon juice, and honey can also help lighten skin and dark spots. In more severe dark spot cases, go for prescription-strength ingredients like hydroquinone. Avoid any dark spot remover that contains steroids or mercury, as these are harmful ingredients that can worsen the skin's appearance over time.
Check out these at-home microdermabrasion kits to remove whiteheads, blackheads and make-up.
3. Sun protection
Don't forget about this one. Sun exposure tends to worsen dark spots. So the best cream for dark spots on face should have broad-spectrum SPF to prevent further damage.
4. Treatment type
There's a range of treatment types available for your consideration. These include:
Topical treatments: Like serums, lotions, and creams. These are convenient as they are easily incorporated into the daily skincare routine
Chemical peels: Dermatologists often prescribe chemical peels. They work by exfoliating and eventually lightening the dark spot areas. Please stick to the recommended dosage and application for the best results
Please stick to the recommended dosage and application for the best results.
Laser therapy: It targets specific pigment areas and is effective. A dermatologist will determine if this is the most suitable treatment type
Related Reading: Getting Married? 15 Tips To Prepping Skin For Wedding
Best Dark Spot Remover For Face — Product Comparison, Benefits, And When To Apply
What is the best dark spot remover for your face? Check out the top three recommendations to help you pick.
LuminaSkin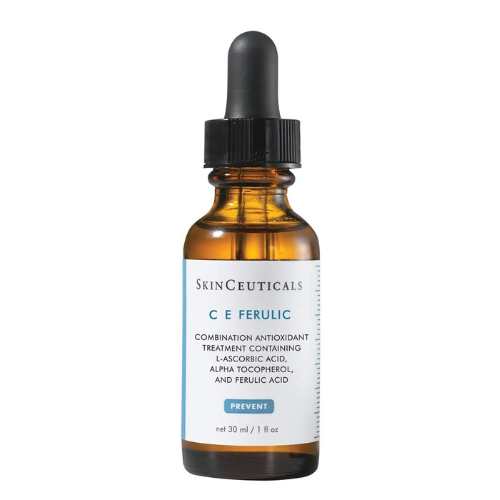 Dark spot removal, improved fine lines, wrinkles and brightens skin
Liquid formulation
0.5% FERULIC ACID, 15% L-ASCORBIC ACID, Vitamin E, 1% ALPHA TOCOPHEROL, Vitamin C
Versed
Dark spot brightening, strengthening the skin barrier
Gel formulation
Tranexamic Acid,  Licorice Root, Kojic Acid,and Niacinamide
Neutrogena
Dark spot corrector and anti-wrinkle
Serum formulation
Retinol, hyaluronic acid and vitamin C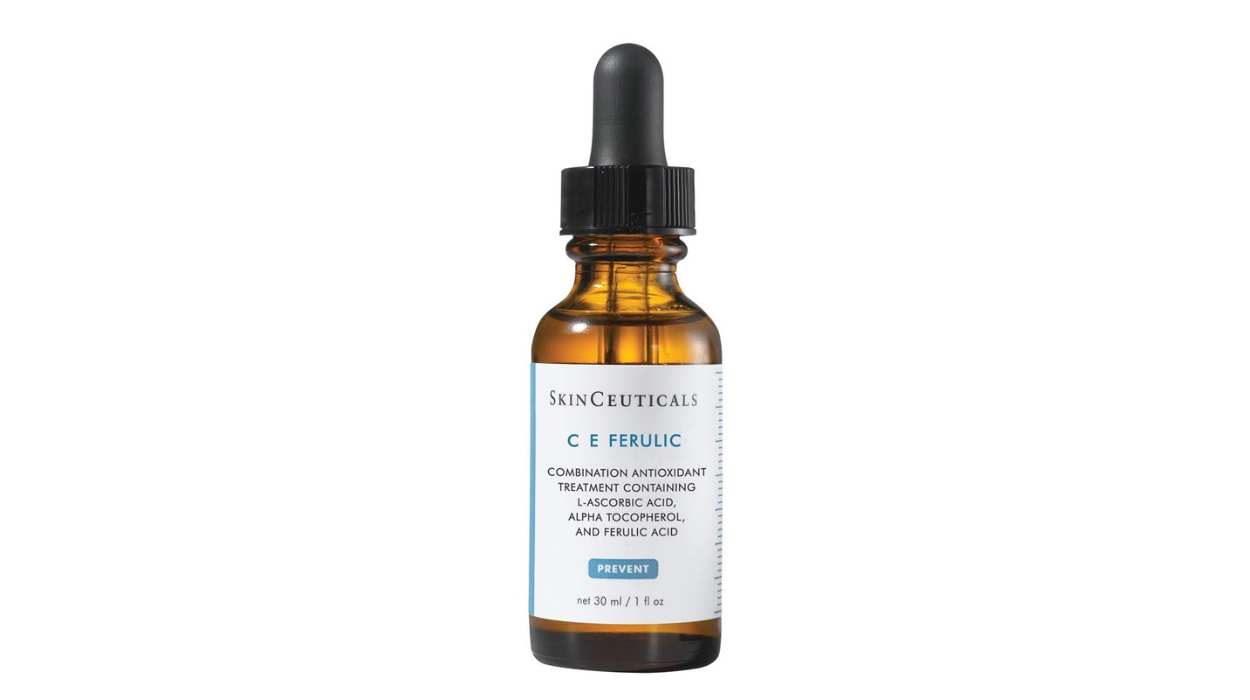 SkinCeuticals C E Ferulic is a vitamin C serum that's effective for dark spot removal. It also brightens the skin tone and protects against free radical damage. The ingredient list consists of 15% vitamin C, 1% vitamin E, and 0.5% ferulic acid. Users love how lightweight the serum is and is quickly absorbed by the skin. The skin feels refreshed and the effects are long-lasting.
Application: Start by cleansing and toning the face. Next, apply four to five drops of the serum on the damp skin. Gently massage it in until fully absorbed. Now, apply your preferred moisturizer and sunscreen. Do this every morning, but discontinue use if you notice skin irritation.
Pros
Effective dark spot removal and brightens the skin tone
Protects against free radical damage
Anti-aging properties
Stable formulation that is less likely to oxidize
Generally well-tolerated by different skin types
Cons
Expensive
Can have a drying effect on the skin
Has a strong scent that some people may find unpleasant
The vitamin C serum has significant benefits for the skin. Many skin types are also able to tolerate it well.
Related Reading: 30 Self-Care And Wellbeing Gift Ideas – Because You Deserve The Best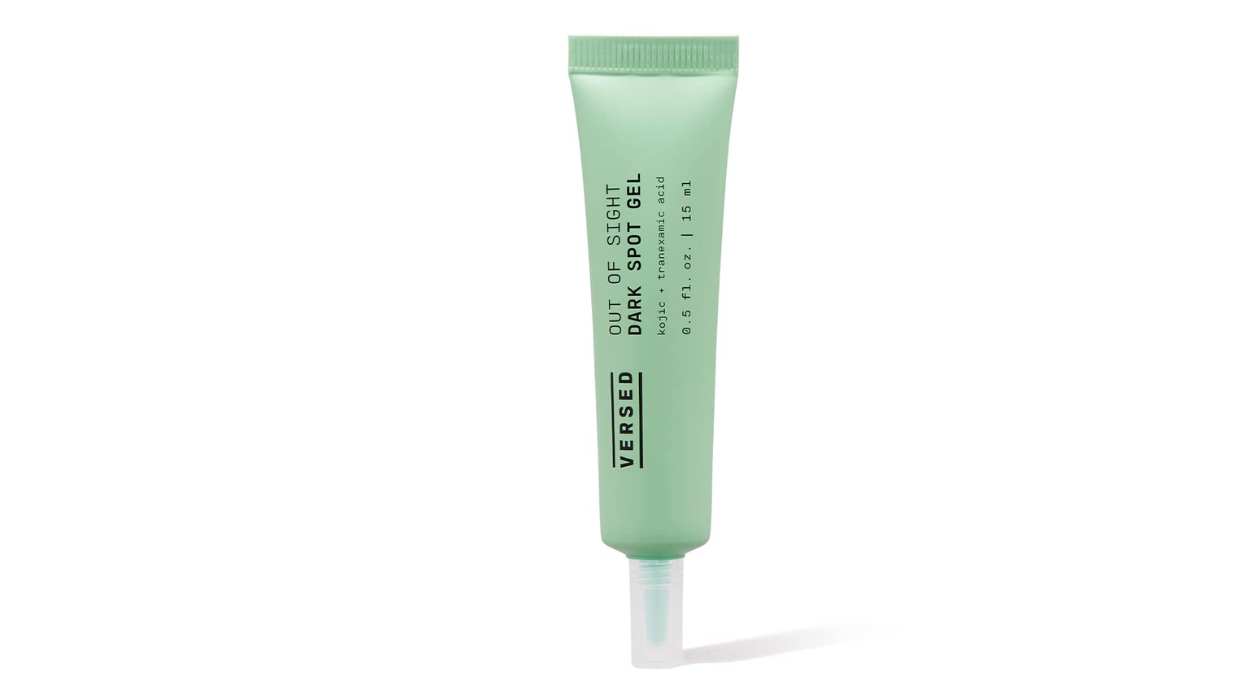 This vegan dark spot remover can treat dark spots and even out skin tone. It contains active ingredients like tranexamic acid, niacinamide, kojic acid, and licorice root. The skin's natural barrier is further strengthened by the antioxidants. User feedback is quite positive, according to the brand. 85% agree that the corrector minimizes dark spot appearances. 79% report a brighter appearance, while 82% say the spots are smaller and lighter. Consider this vegan product unique gifts for her when searching for ideas for a special occasion.
Application: Apply a thin layer of the treatment using the precision applicator twice a day on the trouble spots. Ensure the skin is clean and dry. For best results, maintain this practice for 6 to 8 weeks.
Pros
Effective at dark spot fading
Fast-absorbing and lightweight
Non-comedogenic, meaning it won't clog the pores
Vegan and cruelty-free
Affordable
Cons
Can have a drying effect on the skin
The gel has a slightly tacky texture
There may be cases of irritation
Versed Out Of Sight Dark Spot gel makes it to the list of the fastest dark spot removers. It is affordable, effective, and suitable for all skin types. But please take time to do a patch test before application to avoid irritation.
Related Reading: 30 Gift Ideas For Women Who Have Everything – Unique Gifts For Her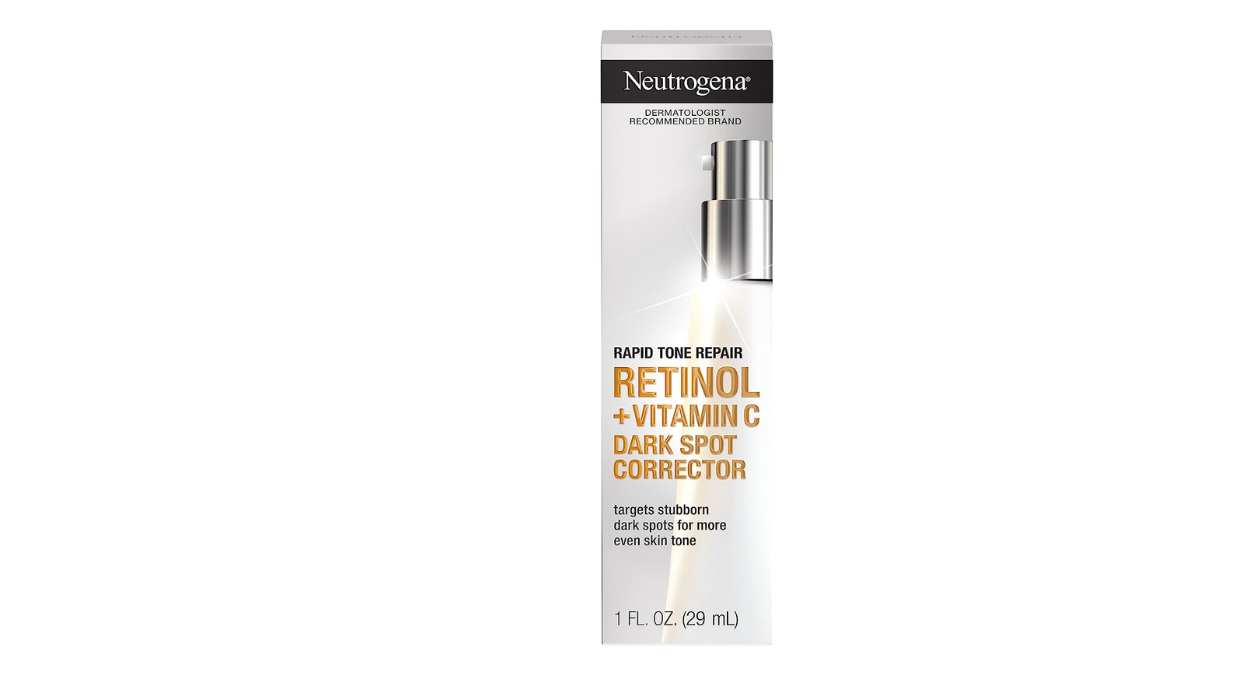 The dermatologist-approved retinol makes Neutrogena Rapid Tone Repair the best cream for dark spots on the face. Add vitamin C to it, and the result is a potent spot corrector that evens skin tone and removes dark spots. The result is a brighter skin tone, better texture, and a noticeable reduction in fine lines.
Application: Daily application as part of the regular skincare routine. Start by cleansing the skin to remove any makeup or oil. Check out these list of Korean facial cleansers for combination skin. Using the applicator, put a few drops of the spot corrector on the skin. After that, apply your preferred moisturizer and sunscreen. For retinol beginners, the manufacturers recommend starting off slow and then gradually moving to daily usage if your skin can tolerate it.
Pros
Trusted brand
Affordable
Effective at brightening skin tone and lightening dark spots
Non-comedogenic, meaning it will not clog the pores
Fragrance-free
Dermatologist-tested and approved
Cons
May cause irritation for those with skin sensitivities
Results may take time to show
Retinol and vitamin C can increase sun sensitivity. So you'll need to stock up on plenty of sunscreen with an SPF of 30 and above
Neutrogena Rapid Tone Repair Retinol + Vitamin C Dark Spot Corrector is one of the fastest dark spot removers. But take time to slowly introduce it into your skincare routine.
FAQs
1. What is the best dark spot remover for face?
Different considerations go into answering this question. What works for one person may not for another. So, take time to understand your skin type. Also, learn about the different ingredients and how they may impact your skin.
2. What active ingredients should I look out for in the best cream for dark spots on face?
The best cream for dark spots on the face should have active ingredients like hydroquinone, vitamin C, kojic acid, niacinamide, hyaluronic acid, and licorice extract. These ingredients show proven results in lightening dark spots and evening out skin tone.
3. How long does the fastest dark spot remover take to show results?
Do not expect overnight results. Visible differences can vary depending on the skin type and the product. A realistic timeline is about several weeks to a few months of consistent use. So what is the best dark spot remover for face? — One that shows results slowly but steadily.
4. Can dark spot removal creams or serums be used on any skin type?
No, as different individuals have different sensitivity. Some may react to strong ingredients like hydroquinone. At high levels, it can be very harsh on sensitive skin. Make sure you choose a product that is specifically formulated for your skin type. If you are not sure what it is, please consult a dermatologist. They will conduct an assessment and then develop personalized recommendations for you. It's also important to stick to the manufacturer's recommendation of dosage and application for best results.
6 Things Every Girl Should Do For Maintaining Hygiene Down There