Chocolate is bae, can we all just agree? I've had flings and short-term affairs and long-term love, but nothing, nothing comes close to my lifetime longing for chocolate. And for my other relationships, well, let's say chocolate makes them a little sweeter. The bond between chocolate and relationships is so historic – and happiness truly is chocolate.
Chocolate And Relationships – Sugar And Spice
Chocolate is so versatile – it speaks of love and richness and sex and so much more. Romance and chocolate have always had a special bond. But we think chocolate lends a little extra flavor to every kind of love.; that the seriously sexy nature of chocolate is all about making relationships a little more interesting, a little sweeter, a little more spicy. We came up with 6 ways chocolate gives relationships that extra edge.
1. Chocolate is a gift!
Whether you've forgotten an anniversary, or just feel like sweetening your girl's mood a little, you can't go wrong with a box of chocolate. And if they're filled with liquor, all the better! In fact, we strongly recommend bringing home a box of chocolates for no reason at all, we promise you'll be rewarded.
2. Chocolate to spice up a relationship
If you've ever had Mexican hot chocolate, you know that chocolate's not all sweetness and light. If you're looking to spice things up with a partner, chocolate's your best friend. After all, the double meaning of chocolate is that it's the opposite of vanilla.
Consider chocolate body paint, or feed each other strawberries dipped in chocolate. If you fee like a splurge, bring on a bottle of champagne.
Related Reading: 10 Tips To Keep The Sex In Your Marriage Alive And Spice It Up
Chocolate releases love hormones like serotonin and dopamine and stimulates blood circulation. In other words, you're wired for a sexy night ahead.
3. Chocolate for self-love
PMS? Chocolate will soothe all your pain. Bad day at work with the boss being a pain? Treat yourself to an entire box of chocolate, pour yourself a glass of wine and put on your favorite TV show.Chocolates and female self-love are made for each other, so don't worry about calories for now. You can always work it off tomorrow!
4. Chocolate makes you happy
We know chocolate is an aphrodisiac. But there's also a secret love compound called phenethylamine, which helps release the feel-good, happy hormones known as endorphins. There's a reason you take a bite of deep, dark chocolate and immediately feel a giant rush of pleasure almost akin to being in love.
The tingles and butterflies and goosebumps and just a general feeling that the world isn't quite such a hideous place after all. It's love chemicals, it's science, you can't fight it! Eat more chocolate. A happier you is a happier relationship.
Related Reading: 5 Reasons Why Women Should Pleasure Themselves Often
5. Chocolate is the best kind of sin
A little bit of sin keeps life interesting. Unfortunately, a lot of sins could get have the cops showing up at your door demanding to know just what you're up to.
Not chocolate, though. Chocolate manages to be dark and sinful, but keeps on the right side of the law. You won't be asked for ID when buying three giant bars of chocolate, nor will you wake up with a hangover the next morning. (You might get a sugar rush and crash, so be prepared.)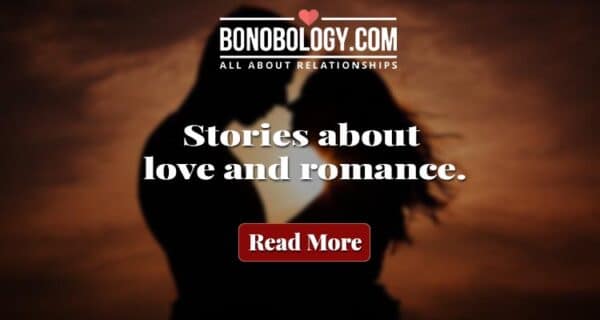 6. Chocolate is a feast for the senses
As the original sweet treat, chocolate is a feast for all your senses. There are amazing perfumes with notes of chocolate (if you want to treat yourself, try Tom Ford's Black Orchid), and scented candles that spread a velvety chocolate fragrance across your apartment.
Chocolate starts out with the magic of taste and touch, but honestly, we think chocolate works for sight and smell as well. And makes us just as happy. Now if only they were coming up with chocolate sound waves, we'd have the complete experience.
Related Reading: Why Are Small Pleasures Such A Big Deal
We could go on and on about the sheer fabulousness that is chocolate, but we'd rather spend that time eating some chocolate instead. This World Chocolate Day, we hope you're treating yourself, and being treated by your special someone (or someones!) to as much chocolate as makes you happy.
In other words, we hope you're surrounded by sugar and spice and all things nice all day, and maybe even longer!
12 Foods That Boost Your Sex Life And Enhance Your Performance
Ask Our Expert
You must be Logged in to ask a question.