How do you know when your relationship is really over? Most of the time the warning signs are all there, but we live in denial and refuse to accept the reality. Ending a relationship is hard, and getting over it is even harder. But at some point, you have to acknowledge the signs your relationship is over, and begin the process of healing.
How Do You Know When Your Relationship is Really Over?
In a hospital when a patient passes away, the doctors have to call it, they have to declare the time of death so that it can be noted down and added to the death certificate. Horrid as it sounds, this is one of the many difficult things that doctors have to do as a part of their job.
A skill similarly ominous though without as much responsibility is the ability to call time of death in a relationship. How can we as normal consenting adults who chose to be in a romantic relationship decide when it ends? What are the signs your long-term relationship is over, and no matter how heartbreaking it seems, when do you know?
You're constantly fighting about even the smallest things
They are not your best-friend anymore and you don't feel the same excitement in sharing good news with them like before
You begin to find the other person clingy and look for excuses to not hang out with them
It seems like the trust factor in the relationship is gone and there's nothing you can do about it
The spark in the relationship is over. Your time spent together isn't as fun or romantic as it used to be
Related Reading: The best way to get over rejection is to face it
10 Signs Your Relationship Is Over
There are some evident signs that indicate its time to end things with your partner. There are many, since each relationship is unique, but there are some pretty obvious ones, so we give you 10 signs your relationship is over for real.
1. Reach for your bones
Breakups, like fingerprints, are individual, unique and different. How one might wear the pain of it on their skin varies. However, in a few cases, you just know. In your bones, you know that it's over.
Maybe you catch them cheating, or maybe one of you says something or does something hurtful, it's not specific actions but the feeling is distinct. You almost hear the cracks go through a piece of glass inside you and you know that you're done.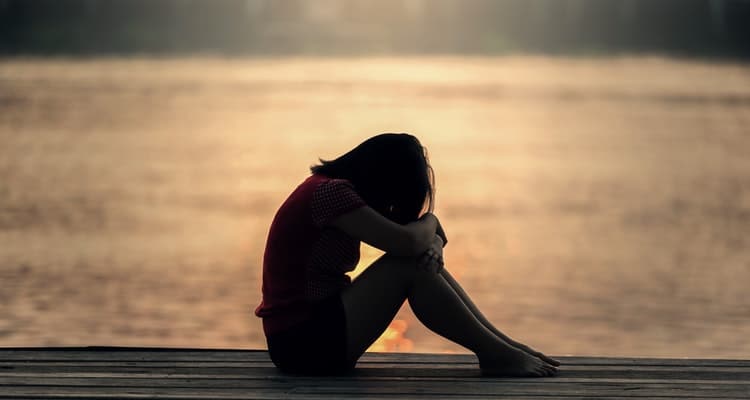 2. Listen to your body
My best friend's parents separated when he was 7 years old. When asked, his mother, one of the true cool women I know, used to say that she saw physical signs of the discord. My friend started stuttering because of the stress, she herself started to get palpitations, her heart literally started skipping a beat when she was with her husband.
She knew she'd be dead if she continued and felt responsible for the speech defect her child had developed. She left her marriage and both the parties are now happier. What your body tells you, the way it reacts to your surroundings is a primal warning mechanism you possess.
Trust it when it tells you that you are repulsed by your partner, or that you are not happy. Your body can help you break up. Let it. My friend's mother listened to the body and knew it was over. All these years later, my friend doesn't stutter anymore.
3. Lies
This is one of the most important signs your relationship is over. When either of you begins to lie to each other for whatever reason. After sharing an intimate space, lying or withholding information is a way of creating distance between you two.
This distance, though not created deliberately, is a crack in the pavement that will grow over time. As the lies increase, so will the crack and it will be over

Related Reading: These are the things I lie to my husband about
4. You're no longer my go-to person
This can happen either before or after the breakup even has happened, but one way to know how your relationship is over is when that person stops being your go-to person for anything that happens to you. When they stop being 'your person', you know it's time to wrap things up.
This doesn't mean that if they don't call you once after getting good news you should be concerned. It's not so much action but the unspoken priority that you get in a relationship that's concerned here.
5. When rituals end
In the New York Times' Modern Love column, there was an essay by a man whose wife used to cut his hair until he came out as gay and their marriage ended. The essay recounts the last haircut she gave him after the breakup. They both decided then, that was the wise thing to do.
Having that morning tea, kissing when the clock strikes midnight on New Year's, going to the hill station every year, relationships are made out of rituals and pilgrimages have taken together. When such rituals end, though not always so amicably, it does confirm the ending of a relationship.
6. The lows are lower than the highs are high
The clear sign of a relationship ending is when you're miserable together instead of happy together. When the fights and showdowns start to weigh more than the kisses and conversations. While having arguments is normal if you are always arguing, what is the point of being in a relationship?
If you find yourself wanting to be alone more than wanting to be with them, if you guys don't talk for a couple of days and you are okay with it, these are signs that you're okay without their presence in your life. Sad as it may be, it is over.
Related Reading: How To Not Feel Lonely When You Are Single And Looking For Love
7. Saying it makes it true
When you or your partner talk about breaking up, and not in a dark humour kind of way, it might be a premonition. Usually, if you consider breaking up, it might be close to being a reality, but humans are temperamental, so such thoughts may remain just thoughts.
But if leaving each other is a topic that comes up frequently, perhaps it's time to do just that. Sometimes, you need to speak things into existence.
8. Ask yourself
If you haven't already broken up and are confused, asking yourself, "why am I in this relationship, what would I be without it?" can be a big help. If you're afraid of the answer "you will be alone", then understand that not wanting to be alone isn't good enough reason to be with someone.
Get a dog. My aunt used to say, something I've followed like a touchstone, that, "I will not end up being married to someone I barely tolerate, just because I don't want to be lonely for two hours every evening!"
Radical as she may sound, it is worth noting that marrying someone just because you need them to keep you company for a while is selfish, and unfair to both of you.
Related Reading: When Do Guys Start To Miss You After A Breakup?
9. When kindness has left the building
How you know your relationship is over is when towards the end or after having the breakup talk, if either of you lashes out and says nasty things, know that it's over. Being kind to each other is fundamental in a relationship.
You used to share your hearts, your bodies and your soul with each other and nasty language is a sign that that sharing has ended. Also note, if ever there is an absence of consent in a relationship, remember it is not only over but it can be taken to court.
If they deem it okay and write it off as passion, they could do it to someone else again. Informing the authorities might seem harsh and final, but you're doing the right thing.
10. When you're happy and you know it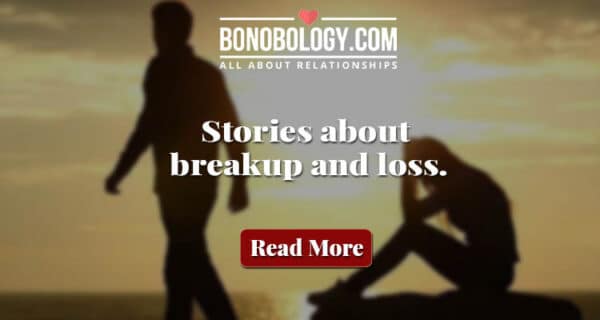 Knowing it is over may not always be a bad or a sad thing. Sometimes some old, broken relationships are dragging people down, or behind. Knowing you both are not carrying that load anymore can be a liberating feeling.
Being happy without each other, without ill feelings, is a sign that, it truly is over. Yet how wonderful it was while it lasted!
If you're contemplating ending things with your partner, don't stall, and just do it. You know how you feel, and you can identify the signs your relationship is over. Just because you're not with someone, doesn't mean you are alone. There's plenty of fish in the sea!