To get over a break up, is not an easy task for any of us. Whether it is because of the love that remains, the fear of being alone or clinging hopelessly on to memories, breakups are always hard. A whirlwind of emotions and thoughts can engulf you and make you question many things in your life.
I've seen breakups happen for some very sad reasons. Distance probably tops that list. It is hard to accept but sometimes the distance might already be so much that you would just have to get over someone you never had in the first place. A lack of communication about expectations can also completely ruin the charm of a relationship.
Many times, breakups also happen because of too much interference from families and friends. Their pressures, demands and criticisms can negatively affect your relationship and your future with the one you love.
Related Reading: Celebrity Breakups That Have Shocked Social Media
How to Get Over A Breakup?
Sometimes, breakups are even necessary. For example, you have been dating somebody because you love them but you both want to live in different cities and cannot see any solid future there. To unduly elongate that relationship is just extra stress both of you can do away with.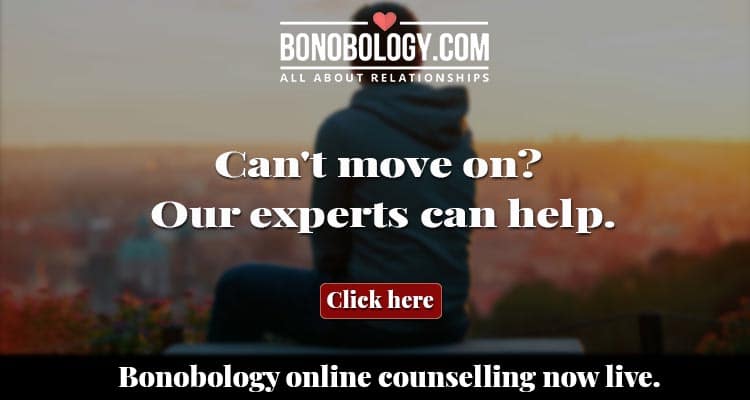 To be fair, even necessary breakups come with their dose of heartbreak. To cope with that heartbreak keeping your sanity in place becomes very important. Whether it is a breakup caused by distance or your feelings just got hit by a truck, you will undergo some observable changes.
To get over a breakup fast some people delve into the power of silence after a breakup and some prefer to surround themselves with family and friends to make the healing faster.
It's okay! Life just has to go on. Dust yourself and take some key learning from your breakup along the way. Here are some effective ways to get over a breakup with someone you love.
1. Do not obsess over your ex-partner
No matter how much you feel the need to just call him/her and tell them that you love them, you just have to stop going back to them. To get over a breakup fast, you must ensure to keep your distance. Do not be obsessive about the person.
To keep that vulnerability in check, you must stop discussing your past with them and repeatedly going over the same old troubles. You both took this step for a reason. Do justice to yourself and the future that lies ahead of you.
2. Keep the distance even on social media profiles
Be conscious of how your ex's posts and pictures are making you feel. Do not turn into an online stalker to check if he/she has a new partner or is doing well in life.
To get over a breakup when you still love them, you have to be careful with your actions to avoid spinning into a downward spiral. Watching too many of their pictures and videos is the exact way to ruin your progress.
If you have managed to get a hold on your feelings nothing like it. But if you are still constantly thinking about them, it might be a good idea to take a digital break from your social media apps.
Sticking to the no contact rule is a good way to get over a breakup fast.
3. Do not waste time trying to make your ex feel jealous
To get over a breakup when you still love them can be very challenging. To overcome the frustration, you might want to hurt your ex- partner. It is important to know, that that is not going to be helpful to you. It will only make you feel worse than you already do.
By deliberately posting pictures with new dates to achieve an underlying motive to hurt them, is not going to give you the peace you need. Jealousy will only add to the mix of problems. Stop competing and start focusing on yourself.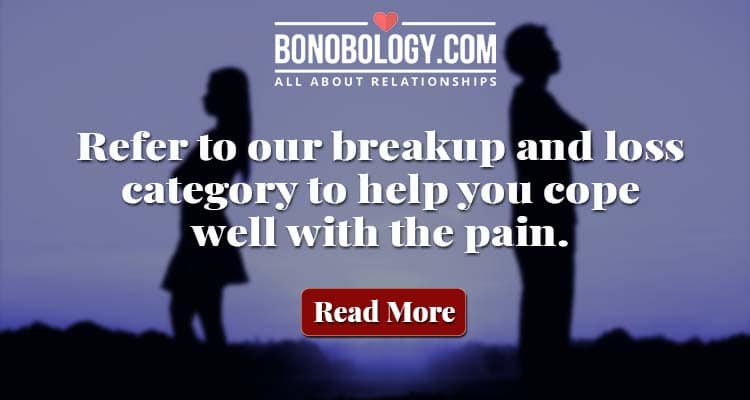 4. Stay away from the gossip to get over a breakup
The power of silence after a breakup is hugely impactful, you will see. If you and your previous partner were in the same friend circle, chances are there will be a lot of conversation about your lives and your breakup.
To avoid getting caught in the crossfire of words, stories and gossip, take some time off from talking or discussing it with people. Their opinions might overshadow your strength and produce new feelings within you.
These feelings might not always be helpful. Moreover, hearing about you ex's new activities or partners can also make you feel like an outsider. Do not self isolate, but know when to end the conversation about your past relationship.
Related Reading: How To Get Over A Breakup Fast? -8 Tips To Bounce Back Quickly
5. Be mindful of the tangible triggers around you
For a get-over-a-breakup psychology, your mind needs to be in healthy spaces. If you are constantly surrounded by your ex partner's things, favorite cafes or keep watching their favorite movies, chances are that your mind is running amok.
It could be as simple as the perfume on their sweater or their shoes lying around your house. You do not necessarily have to throw these things out or return the gifts that they got you. Perhaps, it would be best to just move these things out of your sight.
If you are trying to get over a breakup fast then being friends with your ex's friends is not a good idea either. Stay away from them. You will be in a better space.
Do not drive to the same old roads where you used to walk or eat their favorite sushi at their favorite restaurant. Take a break and create your own new favorite spots and activities.
6. Is a rebound effective to get over a breakup?
That was a rhetorical question because no they are not. To get over a breakup with someone you love, it might seem like a good idea to just immediately find a new person to love and replace them.
You are like a fresh open wound and you will crave an attachment during a time like this. But adding a new person to your roller coaster of emotions, is unfair to you and to them. The excitement of a new relationship is not worth the web of emotional lies you would be spinning.
A rebound relationship can't really be a way to get over a breakup fast with someone you love deeply.
It may seem like you are madly in love with this new person but to get over a breakup properly, you do need more time. By mixing your feelings, you might end up causing more pain than you would imagine.
7. Find activities that engage you to get over a breakup fast
By no more talking to your old partner, you will have a lot more time to spare on your hands. The power of silence after a breakup is not only emotionally satisfying but can also give you the space and energy to do the things you could not before.
Old hobbies that you quit or even mere workouts that you did not have time for before, can fit into your schedule now.
With all this time, the world truly is your oyster and you must use it well. Learn a new skill, bring out your old cookbooks and get your game on!
Related Reading: 7 Things No One Tells You About A Breakup
8. Put your feelings to pen and paper
Whether it is a breakup you caused or somebody cheated on you, you might find yourself ruminating over past incidences. It won't be easy to completely shun your thoughts but it is easier to write them down instead.
To aid your get-over-a-breakup psychology, your thoughts need to be well in order. Writing about your emotions can help you do that. Your feelings will always be valid and expressing them in written words might allow you to restructure them better.
Whenever you find yourself overthinking or on the brink of a breakdown, grab your pen and paper and ease that racing mind.
9. Think deeply about the meaning of your life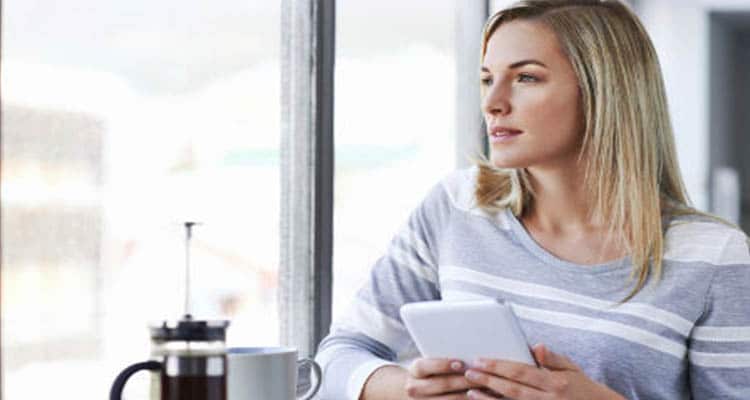 Keeping yourself distracted by new pursuits might be great in the short term, but your life needs greater meaning to help you grow in the long term. Since you are dealing with a huge emotional change, it is a good time to give thought to the purpose of your life onwards from this episode.
To rebuild your strength, figure out who you truly are and want to be. Sometimes our breakups actually result from our own unhappiness in our individual lives. Evaluate where you stand in the journey of your life and assess if you are happy overall with where you stand.
Related Reading: How Does A Guy Behave After A Breakup? 11 Things You Didn't Know
10. Join a sporting activity
Built up tension can be cleared away effectively by getting your blood pumping and flowing. At a time like this, extra dopamine could only do you some good.
Tennis, kickboxing, football, renewing a gym membership or some adorable goat yoga will not only keep your body engaged but also your mind. Such an outlet can help you digress from the negative emotions. Eat good meals, run those laps, and feel like you can take on the world.
11. Do not shy away from society
Humans are social beings and no matter how much time you take off to focus on yourself, we feel most rejuvenated in the presence of other people. To get over a breakup fast, indulge yourself with some good company.
You can call up your old friends, start saying "Yes" to office work parties that you earlier thought were lame or throw your own pizza and game nights. Happy people's optimism rubs off on other people so make sure to surround yourself by good energy.
How Long Does It Take To Get Over A Breakup?
It's not easy to get over a breakup with someone you love and you might grapple for months with a sense of emptiness that can run into years too. If your love story had been a one-sided one then it's probably harder to get over someone you never had or never even dated.
Usually people take 6 months to mourn the demise of a relationship. If we look at the get-over-a-breakup psychology then we see that after the initial period of grief and anger is over, a person starts making an effort to pull themselves together.
Related Reading: How To Get Over Someone You See Everyday And Find Peace
They try to get back to normal life by focusing on career, on relationships with family and friends. It takes between 6 months and a year to get back the grip on life and maybe start dating again.
Some people take longer to recover after a breakup. Some delve into the power of silence to deal with the pain they are going through. Some take the help of meditation and yoga to heal.
Contrary to popular perception there are chances you take longer to recover from a breakup if you caused it. If you wanted an out from the relationship, that does not always mean that you have fallen out of love. You might still be in love with the person and decide on a breakup. In that case getting over a breakup when you still love the person, can be hard. It might take longer too.
FAQs
1. What are the best ways to get over a breakup?
If you are trying to get over a breakup fast then the first thing you should do is follow the no contact rule, take a break from social media so that you don't stalk your ex and make a conscious attempt to do new things and move away from the memories.
2. Who hurts more after a breakup?
We often believe that the person who initiated the breakup hurts less. But that is not true. Both partners can hurt as much and sometimes guys find it harder to deal with a breakup.
3. How do I know if my breakup is final?
You know a breakup is final when you might be still hurting after a breakup but the very thought of coming back together drains you out. In that case you know that the relationship can never be salvaged.
4. Who moves on faster after a breakup?
In a study researchers from Binghamton University and University College London asked 5,705 participants in 96 countries to rate the emotional and physical pain of a breakup on a scale of one (none) to 10 (unbearable). They found that women tend to be more negatively affected by breakups, reporting higher levels of both physical and emotional pain. While breakups hit women the hardest emotionally and physically, women tend to recover more fully and come out emotionally stronger. Men, on the other hand, never fully recover – they simply move on.