'Give and take', making your adjustments and compromise in a relationship is what makes it grow! Without change, you remain where you were, what you used to be. When you learn to adjust to make your relationship work, your relationship prospers and redefines your perspectives.
However, this should not mean that you give up your own well-being and happiness just to make your partner feel satisfied and happy with the relationship. Yes, the art of compromise in a relationship is important but there are always things to never give up on.
How Much To Compromise In A Relationship?
In order to make your better half feel cherished and loved, you will always find yourself adjusting and accommodating as you start doing things together, to take decisions together, to spend time together. These are just some of the examples of compromise in a relationship, there are many different ways.
Where once it was only about you, voluntary and willing compromises on certain things are important because the concept of my way or the highway in relationships does not work. Both of you making these adjustments is what being together is all about.
However, you are a human being and not a saint. If you find the changes are more often one-sided, or one person refusing to compromise in the relationship, or the changes by other remain unappreciated, there will be resentment or an internal resistance to the changes you make just to be with your partner. Getting frustrated at some point in time is understandable.
Why Is Compromise Important In A Relationship
Coexisting with each other in a harmonious state should be the goal of your relationship. You both should complement and complete each other, instead of clashes because you believe you shouldn't compromise in the relationship. You both have to learn to make compromises, small compromises allow your relationship to function smoothly and are required as both of you grow by being together.
Remember, compromising and changing how you would have done things is not the same as settling for something you think is beneath you. It is a natural progression in any relationship, romantic or otherwise.
The trouble is when you start/are expected to adjust and give up your core beliefs, desires, wants, ideas, needs that define you as a person, in order just to be together. The strong foundation of any relationship then starts to crumble. There are some things to never compromise in a relationship!
Like you resolve conflict at work, even in a relationship you have to know when it is right to compromise and when it is right to take a stand for yourself. You do not have to lose yourself completely in the process of accommodating the whims and fancies of your partner. Just as you cannot expect to be the same person you used to be. Being true to yourself will allow you to guide yourself properly in the relationship.
12 Things To Never Compromise In A Relationship
The defining quality of a prosperous relationship is compromise. But drawing the lines is extremely necessary because compromise in the context of a relationship does not mean giving up being the person you are.
It basically means developing a relationship based on appreciation, suitable adjustments mutually and willingly done, kindness, respect, and trust. Compromise has to be balanced and fair in a relationship.
No doubt that the success of your relationship depends on compromise and keeping your partner's needs in mind. Getting along with your partner requires believing in your partner and yourself. You love each other, because of which working according to the wishes of your loved one is the right thing to do. But this should be the case where it destroys your peace of mind, but allows both of you to become better persons, together.
So with these guidelines, here are 12 things you should never compromise in a relationship.
1. Your individuality in a relationship should never be compromised
Individuality is about your personal nature, the characteristics that make you who you are, your needs and the things that distinguish you. It is loving yourself, even as you learn to love another.
This does not mean your own personality should not change. After all, being in a relationship will often change your beliefs as much as the things you do and your activities. You may be changing into a completely different person as your relationship grows deeper.
If your partner expects you to give up on your individuality and you notice yourself turning into a completely different person who you do not like, then it is time you re-evaluate your relationship. Your own core personality is one of the things to never compromise in a relationship. If your partner expects you to change that, did they ever even love who you are to begin with? Only a selfish partner would do that.
2. The bond with your family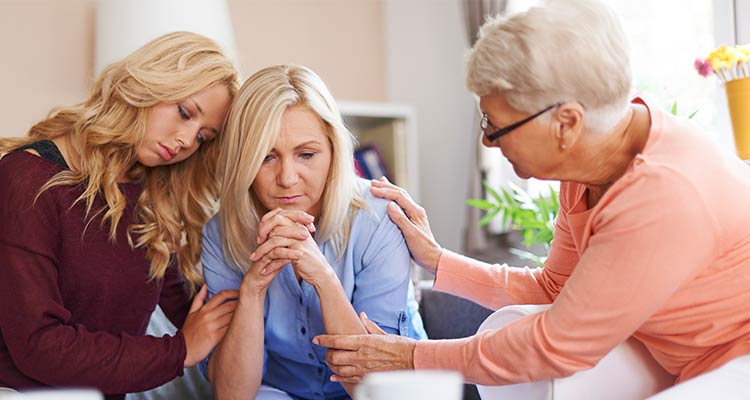 It is highly possible that the wavelength of your partner and your family members does not match. Most of the time, you might be in a dilemma about how to make sure that your family and your partner see eye to eye. All this is okay. But if your partner fails to respect the bond you share with your family, then it should be a matter of concern.
Is it okay to compromise in a relationship? Yes, but not when your partner tries to sever your bond with your family members or tries to keep you away from your family. Managing differences in a marriage or relationship is important but this means they should be adjusting to things that are important to you too and making some compromises for your happiness too.
Getting along with in-laws is hard but it's not something your partner can ignore or not pay attention to. After all, they are your family too, and your partner's too, by extension.
Related reading: Marriage…part love, part compromise, but mostly a series of jokes
3. Your professional life
All your life, you have been working towards your professional goals, before even your partner came along. An understanding partner will celebrate your professional success and help you do more in life.
Yes, you may redefine your goals and priorities, and an encouraging partner can only strengthen you more.
Related Reading: 7 Ways Working Women Living In A Joint Family Balance Their Roles
Your career and professional life span way beyond your relationship and is definitely one of the things to never compromise in a relationship and your partner should respect that. However, if you find your significant other creating obstacles for you instead of encouraging you to do better, then there is no point in continuing such a relationship.
4. The friends you have and the time you spend with them
If your significant other wants you to give up hanging out with your friends or makes demands on your time when you had planned something with them, ensure you do not yield to his/her pressure. It is normal if your partner dislikes some of your friends for no valid reason whatsoever, but then it is his/her problem, not yours.
You do not have to stop seeing your friends, or treat them as lesser importance, especially if they have been there for you always.
Hanging out with the boys, doing things women only do with other women, all these do not stop because you are now in a relationship. What you have to do is balance your friendship and love life correctly, giving each the importance in your life.
5. Your self-perception changes
A relationship should give you the opportunity to explore yourself completely and grow into a better person. It should make you feel positive about yourself.
But if you find yourself feeling pessimistic all the time or not liking the way you are as much, then the relationship is not working out for you.
One of the things to never compromise in a relationship is your self-confidence and how you see yourself. If your partner is making you question that, he may not be the one for you.
6. Your dignity as a person should be held high
It is taken for granted that your partner will respect you and enhance you. That he/she will not mistreat or compromise your dignity as a person in any way.
However, if your partner is not able to respect you and starts to openly show this disrespect, then being in such a relationship is going to be tough for you.
You should never have to compromise on your dignity in a relationship.
7. Your hobbies and interests should never be looked down upon
While being in a relationship, you should get a chance to indulge in the activities and hobbies which interest you. If you continuously feel that you do not have the time or your partner does not like a particular thing that you do, then it means you are not truly free to be happy. You are compromising your personal time and a facet of your own development.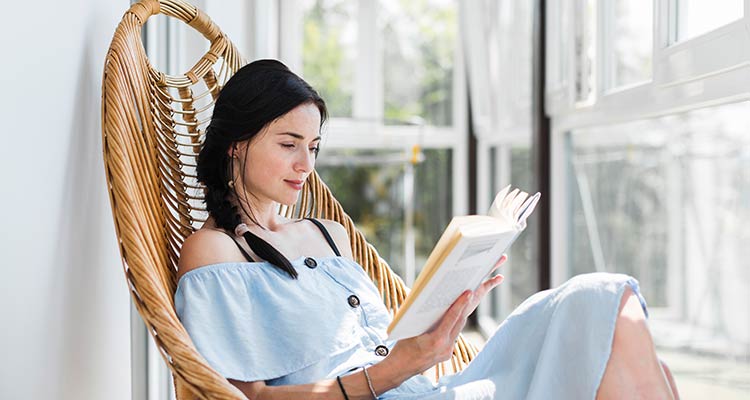 Is it okay to compromise in a relationship? Yes, but your hobbies and interests are things that define you.
If you both read and you develop a taste for your partner's genre of books, that is an added dimension to your life. Giving up your reading and your choice of books is a compromise in a relationship. You may outgrow your choices even if you aren't in a relationship but making those changes for a partner is a danger sign.
8. Your suggestions and opinions should be valued
You do not always have to have the same opinions and suggestions about everything when you are in a relationship. You're bound to have differences.
However, you have to know when your opinions are appreciated. Trusting your partner's opinion is fine. But then depending on his/her decision-making ability without your own preferences or inputs is not good for a relationship.
You both need to share your opinions and suggestions with one another and incorporate these in the ultimate decisions you both make as a couple.
9. Your independence matters
Too much dependence on anyone can make you feel worthless and hopeless at some point in time or the other. Or it can stifle the other by always needing to be there for everything.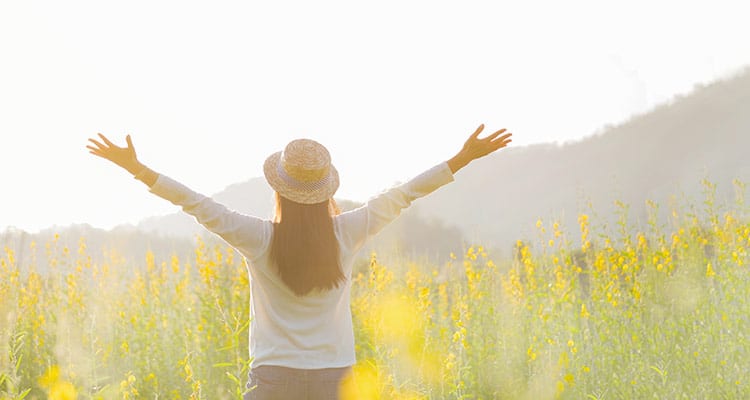 Ensure that you enjoy your own independence, especially in financial matters. Your me-time and time apart matter and refreshes, be ready to help each other in times of need.
Independence is definitely one of the things to never compromise in a relationship. You can find ways to be independent even when you're married.
10. Never compromise on your privacy
Setting up acceptable boundaries in your relationship is absolutely essential so that your privacy does not get hampered.
Your partner should trust you in such a way that he/she does not have to keep tabs on you at all times. He/she must know when you need your personal space and not disturb you at that time.
Personal space is a sign of a healthy relationship and it is one of the things to never compromise in a relationship.
11. Your goals in life
Since you are a completely different person than your partner, your goals and his/her goals will differ. Your relationship should be such that you each help the other achieve the goals in life.
If your relationship fails to become your support system in life, then what is the use of such a relationship? There is no yardstick of how much you should compromise in a relationship, just as no two relationships are the same.
This is where the art of compromise in a relationship comes in handy because you know when you should stop making compromises.
12. Any kind of abuse in the relationship is a huge NO
Whether it is physical abuse or emotional abuse, you should never compromise with it, even if you love the person with all of your heart. The relationship and the love you share with each other are supposed to bring peace, joy, and happiness in your life, not undue pain and hardship.
Dealing with abuse is not healthy compromise or any form of compromise at all. It's dealing with something no person should ever have to deal with in any relationship.
Related reading: What is love? Is it only about longing for one more chance or making compromises?
If you are stuck in a relationship that makes you compromise on any of these things then take a step back and ask yourself honestly: Is the relationship truly worth it? Are you really satisfied with your growth in the relationship? Do you really wish to continue with such compromises?
When should you give up on a relationship?
"Love does not consist of gazing at each other, but in looking outward in the same direction." Antoine de Saint-Exupéry from his book Wind, Sand and Stars 
A relationship is supposed to make you a better person. While you may not spend all your time gazing into each other's eyes, how do you know when it is over? How will you know when you are compromising or if you are settling in a relationship to only avoid friction? Where do you draw the line between sacrificing in a relationship and a healthy compromise in a relationship? How do you define a give and take?
When you start giving more than you get in a relationship is when you should start thinking about letting go. A relationship should give both of you more happiness than misery, it should make you a more wholesome person without forgetting who you are.
When you start losing sight of who you are in a relationship, it's one of the red flags you should watch out for. Especially if your relationship starts to get abusive in nature, you should walk out the door and never look back.
Staying in a relationship in which you're always compromising on the principle things to no compromise in a relationship will make you both unhappy. You will feel unfulfilled, sad and empty inside. Trust us when we tell you it's better to let go.
Sometimes, it's better to give up than to hang on to a toxic and unhealthy relationship.
We hope the honest answers to these questions can help sort out your dilemma and get you out of such a hollow relationship.
Does it matter if you don't change your surname after marriage?
My marriage scared me so much I tried to kill myself but my husband saved me