Seduction is an art unique to each couple, which my husband and I had practised to perfection over the years. But little did we know that we had much more to learn. Having a baby enlightened us to these new challenges, unknown to childfree couples.
Your trial begins as soon as you conceive. A pregnant woman's hormones can either be turned off by the idea of sex or be a lot more involved in it. Luckily for my husband, he enjoyed the latter. But it's not just the hormones that play a vital role in defining your coitus. The weight you put on, the ever-enlarging bump and even the unprompted spurts of gastric fumes leave little space for seduction to excite intercourse. They do, however, open up channels for experimenting and developing comfort with each other at a very new level.
After the birth
Even though we enjoyed intimacy during pregnancy, it was the postpartum phase that took its sweet time with my healing. To our doctor's surprise, our critical question usually was when we could start again. The wait seemed forever and the excitement always at its utmost urgency, mostly because we were asked not to do it!
The doctor's go-ahead was followed by a smirk, almost preparing us for the potholes ahead. The baby now needed her time to settle. She enjoyed daytime naps and night-time play with poop sessions. Our sleep deprived eyes cared for nothing else apart from a quick nap for several weeks. Finally the day came when our little baby looked settled on our bed. An excited voice whispered in my ears, "She is sleeping! We finally get our time!"
Here's our chance!
Smiling and giggling, like little kids up to no good, we quickly stole a few kisses. As silently as we could, we started engaging each other a little more, only to realise that we were not the only ones required to be hushed. It was for the first time in many years we were paying attention to how much our bed creaked, even with the mildest movements. With each creak, both our eyes returned to the baby, and we knew we could do very little with such distractions.
The morning after the failed attempt, a news flash alerted us of the dangers ahead. A conversation with a friend revealed that their toddler, now five years, not only refused to sleep in her own room but also insisted on sleeping between the mom and the dad. Any attempt to uproot the child from her favourite position was countered with serious emotional statements suggesting the parents didn't love the child enough.
We had to sort our options, and do so immediately if we were to make any future attempts. We decided to let the baby have her own room, almost convincing ourselves it would eventually be the baby's idea! This way, the distractions while the baby is asleep will be out of the way or at least that's what we hoped.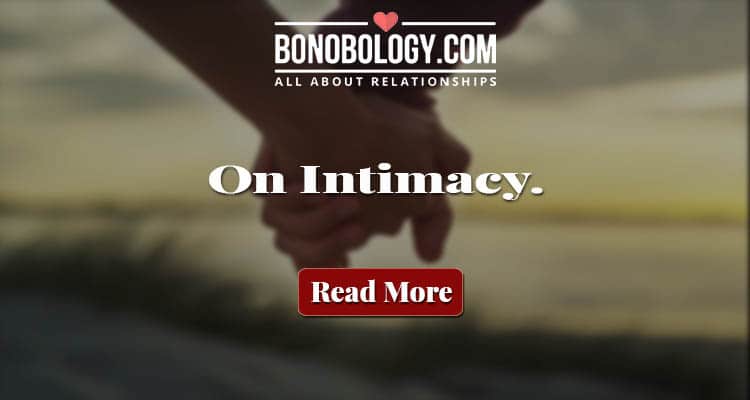 And again…
The next night, our little girl decided to give us another chance. As she dreamed deeply, we rushed into our room. The wait had been so overwhelming that complete undressing seemed unnecessary. It was a wonderful feeling of freedom from the stress of being caught by the baby's eyes, which could in reality see very little and understand pretty much nothing. We had almost arrived at our peak when tiny little sobs filled the air, jerking us out of our trance. My reaction almost kicked my husband off the bed. The baby soon enough found her deep sleep, though we knew we had lost our moment, yet again.
Eventually, the baby returned to her usual active nightlife, keeping us up all through. Her quick naps only seemed to enhance our urge to sleep separately than together. But we were not going to give up so easily. We learnt the art of quickies at odd hours, day or night, taking each other by surprise.
It's a different thrill
Even more, we started enjoying the adrenalin rush of alluring each other while the baby got busy with her surroundings elsewhere. The thrill involved in racing and conquering the zones forbidden to the baby's eye, just made it more interesting.
In time, sharing information as brief as 'the baby is deep asleep' did the needful. Undressing was either incidental or an accelerated process now with limited time at hand. The excitement to cuddle found its way back and it didn't mind tiny sobs interrupting the spasms. Even the conversations around baby's poop colour, gags or even mouth ejections never let down the ejaculations.
Related reading: What about intimacy after having kids?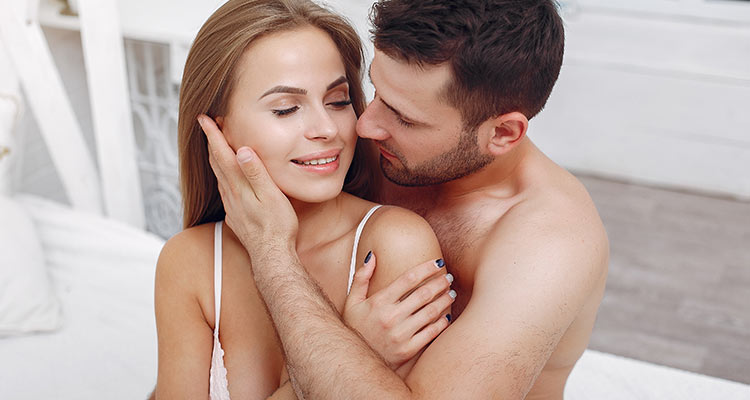 We had ultimately graduated to an advanced learning on the subject of seduction, the scope of which succeeded in proving its limitless boundaries passable to all couples!
Ask Our Expert
You must be Logged in to ask a question.