While a broken glass cannot be fixed, it does not mean that a broken marriage has to go through the same fate. With honest and sincere efforts, saving a marriage from its imminent end is possible. If you are getting a signal that your marriage is not working out and you want to genuinely save it, then this article will be your guide.
What is a broken marriage?
In order to successfully help your relationship survive the hardships, you must have a better understanding of a broken marriage. A marriage is said to be broken when the partners are not able to align their differences and make compromises in order to live a [peaceful, harmonial life. The relationship is characterised by the lack of mutual trust, communication and commitment. Infidelity may also cause damage to the relationship. Constant bickering might be another reason behind a marriage being broken.
Some couples are able to get necessary freedom from a burdening relationship, while there are some whose lives have become unbearable due to the pain and heartbreak of a broken marriage. So whether you both fall in the first category or the latter category depends on how you deal with the marriage issues. Maybe you want to let the marriage go and be on your way to recover from the loss, or perhaps you want to save whatever is left of your marriage.
12 tips to successfully save a broken marriage
No one can predict the percentage of marriages that can survive and stay strong in the face of adversities that envelop the relationships. Plus it is very difficult to make a decision as to whether to save the marriage or to let it go. However, if you feel that there is still some hope left, then here are the 12 ways in which you can restart a marriage and set it on the right track once again.
1. Relive the memories of the past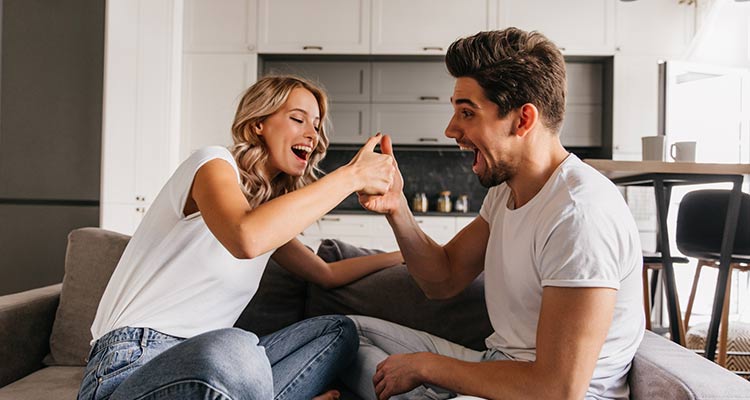 You definitely must have had amazing experiences with your partner in the past. So it is high time you relive those memories and try to remember what it was like to love your partner truly and unselfishly. Maybe you have forgotten about the good qualities that made you fall for your spouse in the first place. By reliving the moments of the past, you might feel encouraged to actually make your relationship work.
2. Repair the severed line of communication between the two of you
Misunderstandings and issues in the relationship emerge when you both fail to communicate clearly and openly with each other. Thus, becoming comfortable with one another and communicating your thoughts and opinions is extremely important. Do not just share your thoughts, but also listen to your partner's desires and needs. In this way, you can mend the relationship in a mature way.
3. Evaluate yourself in an honest manner
It doesn't actually need to be big issues all the time, but various small things can actually ruin a relationship. Perhaps your marriage is facing problems because you have done/said something wrong, you did not know how to handle a particular responsibility after marriage or you have failed to give your spouse an important place in your life. Take a step back and evaluate yourself, so that you understand the mistakes you have made and might actually be able to fix your relationship.
4. Try to resolve issues in a smart manner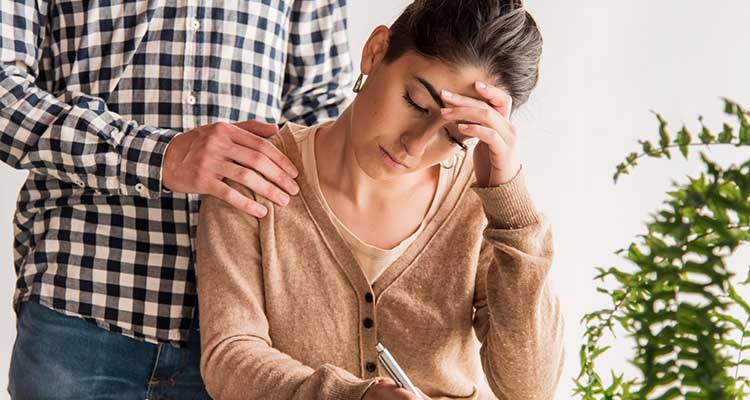 If you both have the habit of arguing over useless matters and blaming each other for the marriage problems, then you must resolve issues in a smart manner. Do not let anger and ego control you. Whenever you feel like a matter is going out of hand, take a break and get back to the matter later on. If the matter is trivial, then avoid discussing it again, as no good will come out of it.
5. Do not involve a third person in your marriage
You will aggravate the issues in your married life by discussing it with a third person, whether a family member or a close friend. By involving the third person, you will show your spouse that you do not trust him/her enough to sort out the issue amongst yourselves. Your partner might also think that you are not respecting his/her privacy by doing this. So avoid it at all costs.
6. Spend valuable time with one another
In order to reconnect with each other, both your spouse and you must make it a point to spend valuable time with one another. Both of you can sit down together and make a schedule in which the different ways of reconnecting can be jotted down. Go out for movie dates, long drives, strolls in the park, picnics, weekend romantic gateways, etc., so that you all can make your bond stronger.
7. Support each other to become better people
It is essential that after marriage you both are able to grow individually and then contribute mutually to the survival of the relationship. Thus, you must not get jealous of your spouse's accomplishments, but be proud of him/her. Also encourage one another to become better persons, so that your relationship can ultimately benefit from it.
8. Appreciate the efforts of your spouse
Usually couples drift apart because they are not able to appreciate each other in a meaningful and positive manner. So do not make the same mistake. Whenever you notice your partner doing something especially for you, make an effort and praise him/her. Maybe just a simple thank you from your side will be enough to make your partner feel appreciated and loved.
9. Bring back sexual intimacy and fun in your married life
A majority of the relationships need saving because the couples have forgotten to become sexually intimate with each other and are unable to satisfy one another's sexual desires. If you are one such couple, then you should think about ways to boost sexual intimacy and fun in your married life. Make a list of things your partner loves to do in bed, dress up sexily especially for your better half and make sexual advances to lift up the mood of your husband/wife. There is a good chance that working on your sexual intimacy might save your marriage from ruin.
10. Settle financial matters clearly
It is noticed that couples generally destroy their relationships by fighting over financial matters. Therefore, it is very important that you both sit and set financial boundaries in your relationship. If you both are working, then decide to make equal contributions to the financial corpus so that arguments can be avoided. If you are earning and your husband/wife is supported by you, then do not become arrogant about it. Take responsibility for your spouse in a positive manner.
11. Approach a marriage therapist/counsellor
There is no harm in taking the help of a marriage therapist/counsellor trained in the art of saving broken marriages if you notice the signs that your relationship needs to be fixed with the help of an expert. At the start, you might feel embarrassed to open up to another person about your married life. But opening up will eventually lead to better results and you will be able to cope with your married problems in a mature manner. Ask your spouse to accompany you so that you both can sort out issues together.
12. Learn to trust the process of healing
Remember that the damage caused to your relationship will not be repaired overnight. Saving a relationship requires patience and continuous perseverance. You have to believe in the healing process and give time to your marriage to work out on its own. In the meantime, keep making efforts to make your relationship healthier. The thought of giving up on your relationship should never cross your mind.
We hope you get the necessary strength to work for the survival of your broken marriage and are able to beat all odds to have a prosperous future together with your spouse.