Two Happy Singles in the Same House
"What are your Valentine's Day plans?" my mother asked me nonchalantly as she tasted the Pau Bhaji I was preparing.
Before I could answer, she declared her plans, "Our group is meeting in Barsha Park. It's a potluck. Keep yourself free in the evening. Drop me at 6 and pick me up from Indu aunt's home." Yes, besides being an RJ in Dubai, I play my mother's personal cook and chauffer.
My mom and I have been single for more than a decade, ever since dad's demise. She didn't have a choice, I did. We have been managing our single lives rather well and are each other's support system. Every morning she fixes me breakfast and lunch and packs me off to the office. We both work; she at home, me at my radio station, and in the evening, I prepare the dinner, as she goes for an evening walk with her friends around the lake close to our place.
It took my mom some time to settle down in Dubai. She was too intimidated by the drivers who drove from the 'wrong' side as she crossed roads, to even step out alone. But it took her just one walk around the lake one evening to find a new world of friends.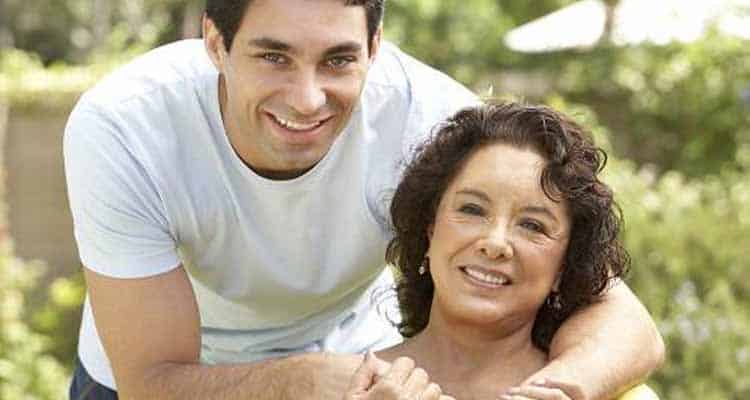 I remember a few months after dad's demise, in one of my so-called liberal, progressive moments, I asked her if she wanted to marry again. I call my question 'so-called liberal' because I admit it was quite a dilemma. I cared a lot for my mother and wanted her to have companionship, but I secretly hoped for a negative answer; to imagine a new father at 20 years of age was unnerving. I thought she would get mad at the suggestion, but she didn't.  She simply smiled, declined and didn't look too shocked. It made me wonder, if a part of her longed for companionship, if she didn't mind a second chance. Alas, log kya kahenge and jazz possibly prevented her. She had other reasons too and confessed she loved dad way too much.
Related Reading: Got friend zoned? Six tips to bounce back from the dreaded zone
My parents were inseparable. My father would buy her colourful bangles every time he made a business trip to Farrukhabad. He would sometimes take a long detour and drive from his shop in Chandni Chowk to India Gate and then back to Ashok Vihar, just because he wanted to buy my mom a bunch of fresh Mogras.  Come hail, rain or shine, my parents went for a walk every single evening. I still remember once, standing in my balcony to wave at my parents before they set out on their nocturnal saunter, except the Delhi winter fog had devoured them rapidly, even before they had hit the street.
Related Reading: From a happy marriage to remarriage – a heartwarming journey of a woman
My mother rarely sulks. Her eyes do tear up when I mention dad, but she is good. She has found happiness in her evening walks, potluck lunches and early morning 'motivational' messages that she religiously forwards to every Whatsapp group she is part of.
I wonder if it's this attitude that differentiates the two generations, the ease with which they deal with both 'irritating forwards' or equally annoying relationships. Our parents knew how to 'make peace' with it. We on the other hand, 'make a big deal of it'. People back in the day married strangers, made love before they spoke to each other and barely discussed compatibility, emotions and sundry. We overthink everything. Short of knowing underwear brands, we discuss everything; likes, dislikes, compassion, salaries, like-mindedness, sexual compatibility, views on politics, issues and so much more. One approach is not better than the other, especially when both of them have a singular goal – happiness.
I chose happiness in singledom. I don't have too many friends. I prefer to go for a walk, watch movies and even travel alone. My idea of a Valentine's Day is also very simple; curl up with a book and a huge mug of coffee, a Skype chat with my best friend or a walk in the mall, sniffing sale at my favourite brands. Not that I have never been in love. I have dated a few women, who unanimously taught me that I wasn't really meant for relationships. Being an extremely sensitive person, I chose freedom over vulnerability, voice over subservience, my shit over their shit.
Related Reading: 6 reasons why being single is better than being in a relationship
My mom and I are different people; different temperaments, different generations, different genders and seeking happiness so differently as two singles in the same house.
"Look at this…Indu dances so well…" She excitedly showed me out-of-focus pictures, shaky dance videos that she captured on her new phone from her Valentine's bash, as my colleague on the radio, wrapped up the love day with a dedication for all singles, spookily summing up our mom-son lives…'Akele hain…toh kya ghum hai…'