If you're a guy looking to woo a girl, be warned, you must know the dislikes of a girl. You do not want to try some of the worst romantic gestures that can actually be offensive. Some of the nice things that guys do can be things that girls hate. <
10 romantic gestures that women actually hate
You might think your gesture is hyper romantic but she might think it's totally lame. Do flowers and gifts work anymore? Maybe not. It's probably best to steer clear of some romantic gestures that cam make her go "eew" instead of "aww".
1. Bringing her red roses
You could be meeting at the cafe, then heading to the movies. Where does she keep that huge bunch that you just now gave her? And on top of that you expect her to carry it everywhere because it's your idea of romance. 
Wake up guys! Your idea of romance is not working. Hand her a chocolate that she could slip into her bag or something for keeps like accessories or books.  <
Yes, women nowadays are rather a romantic when it comes to roses. When you are going to her home, you can opt for roses, or even some aroma candles and a bottle of wine. She would love it. But when out on a date the flowers are best avoided. You don't really want your romantic gesture to make her sulk? Do you?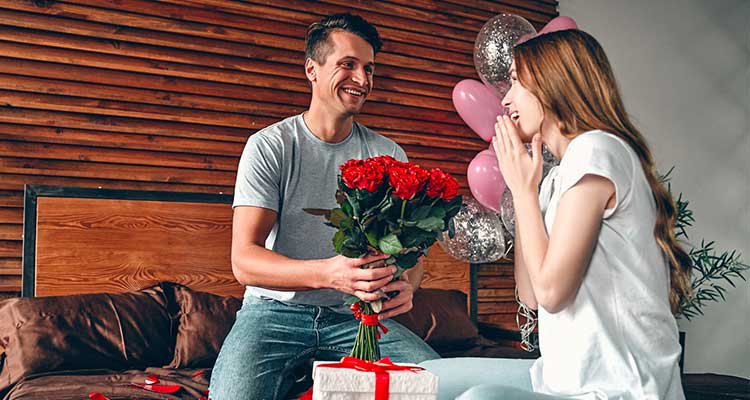 2. Wearing shades and then posing awkwardly in front of the camera
Getting the latest pair of Ray-Bans or Aviators in town is cool, but trying to show off in front of the camera and failing miserably can be a sign of vanity, and men top this list of being vain, when it comes to sunglasses and other such accessories. No wonder women have a blast cracking up as they scroll through your timeline photos. Romance? Well you can forget it!<
3. Wearing printed shirts and trying to show off
If you are wearing one among your growing collection of the latest printed oversized shirts, you are not realising that you are looking like that drug dealer from Miami, rather than that handsome hunk from <Baywatch.< And don't keep pestering her for her "loves" on your photos on FB she could just puke. This is not a romantic gesture for her she is probably planning to run. <
4. Asking her about the grocery list
Your lovers are not your 24/7 advisors, give them a break. You might think that she loves it when you ask her about your grocery shopping list, but believe me she doesn't. There's nothing cute about it when you FaceTime her from the store itself. To be honest, it's annoying as hell. <
5. Telling her that other girls are hitting on you
Telling this to your girlfriend, does not make you look cooler. Period. If you think you are God's gift to womankind and expect your girl to keep telling you that, you are making a mistake. This is a romantic gesture she will absolutely hate. <
Telling her that other girls are hitting on you because they find you super sexy is a super turn off for her. You think you are being romantic by getting her jealous, but she thinks you are plain obnoxious. <
6. Making her watch football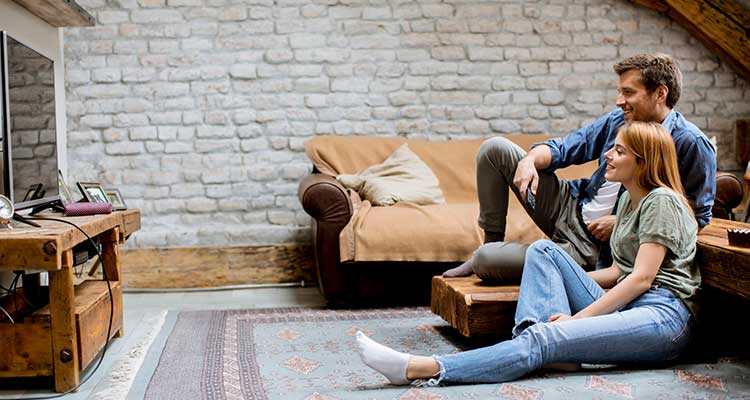 Girls are more into TV, Netflix or Amazon Prime and the themes of the shows they watch vary from romance, fantasy, thriller and whatnot. Football and PUBG are not their thing. A tub of cheese popcorn and all the handsome football players running on the green are not reason enough for women to get hooked to the game. If you are forcing her it's a turn off. 
7. Singing a song for her in public
Don't do it, just don't. Regardless of whether you consider yourself a good singer or not. This is one of the thoughtful romantic gestures that actually suck. She can do without this public embarrassment.<
8. Talking about work
You must be thinking that talking about the job, your achievements, the boss' pat on the back are great ways to tell her you are going up the ladder and can offer her financial security. You might think talking about the holiday you will be able to afford now is romantic, but don't just go on and on. A few minutes of that is fine. But if you are at it the whole evening she would call it boasting.<
 9. Public display of affection isn't cool for all
Again, the fact that you might be dealing with a partner who is not into PDA (public display of affection) might come into play here. <
It's best you avoid these romantic gestures in public and simply enjoy your intimate moments with her in private.<
10. Proposing her in public
Yeah, there might be drama with this one, and some people might not intentionally invite more drama into their life. She might be a super private person herself, and in that case, she would definitely not wish for such a gesture from her partner. You must also weigh in the fact that she might not be ready for marriage (or not plan on marrying you!), this will lead you to get rejected in public.<
There is a fine line between a cute romantic gesture and over-the top show of love. Use your brains and be innovative but avoid doing things that she would think you are being lame. Just be yourself and you got it right.
chrome-extension://kdfieneakcjfaiglcfcgkidlkmlijjnh/content/popups/definitionPopup/index.html?title=rather&description=more%20readily%20or%20willingly