'I love her and I hate it and I hate myself for loving her!' he wrote to us.
Being in a one-sided love is torturous, confusing and leads to constant self-doubt. Are you not good enough? Is something wrong with you? Are you a loser? These questions haunt and add to the pain of being rejected by the person you have given your heart to! The rejection does not mean that she doesn't like you, but that she doesn't like you the way you want her to, but this could seem like a total rejection of your person and it can hurt like hell. To be caught in the downward spiral of one-sided love or unrequited love can even take away the will to live for many.
Unrequited love can leave one in despair, because you care for someone who does not feel the same way.
If you are unfortunately caught in this situation we will help you try and win over your beloved and turn it from one-sided love to a happily ever after. We put forth 8 tips to make one-sided love successful in this piece below.
What is one-sided love?
One-sided love is a feeling of longing for someone who responds with only indifference. In short, one-sided love can be referred to as an infatuation and attraction to someone who does not reciprocate your feelings. A person who experiences one-sided love has this hope deep inside his/her heart that one day that someone will love him/her back. And hope at times can be the cruellest of it all.
The person you have fallen for lives in a different city, or maybe too old or young for you and hence not interested. He or she may have feelings for someone else or maybe not still over her ex, or may just not be ready for a relationship as yet. Or perhaps the person has just friend-zoned you. Unrequited love can seem like the end of the world, or at least the end of a happy world because you feel you will never be able to get the person out of your heart and soul. A person who has moved on with our experts' help wrote this, 'Now that time has passed and I am ready for a new person I must share what I would have done differently: loved at a time when we were both ready for it and loved a different person altogether.' So even if you do not get the person to remember, she is not the last one you will say I love you too!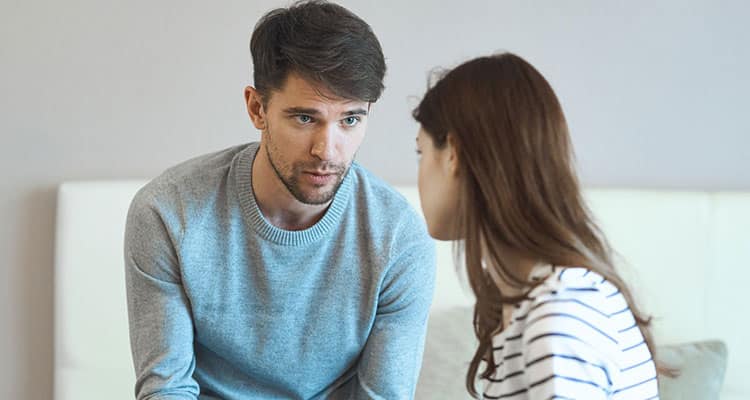 Related reading: What is it about one-sided love that keeps us hooked?
One-sided love mars marriages and other relationships too, where people have committed to each other but then somehow over the months or years one person finds himself/herself in this situation. The other partner has fallen in love with someone else or just fallen out of love with their current partner. This is a situation where they may share the same roof and bedroom but one may have checked out of the relationship while the other is crazily in love!
Signs You Are In One-Sided Love
So are you in one? A one-sided love? Maybe you are and have not even realized that you have fallen for someone who doesn't feel the same way about you. We had an email from a person who said that all his friends told him that he was in love with this girl but he kept denying it because, in the end, he realized that perhaps the girl was not ready and this was in a way his soul's self-defence. Look out for the following signs of one-sided love so that you know where you stand in your love life. We have an entire piece on signs of one-sided love if you want to go over each in d detail.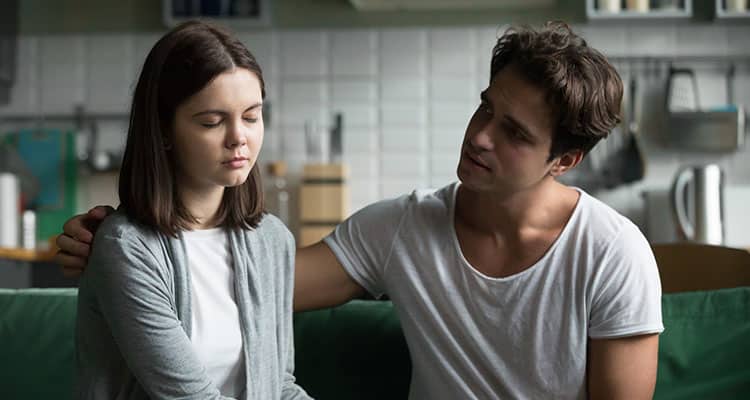 One-sided love makes you feel drained and not loved because you commit everything to it, whereas you get nothing in return, at least nothing that really matters. Maybe you get crumbs, if at all.
You are never her priority when you can drop every single thing to rush in her time of need
You keep making excuses to meet the person you love
Even if she makes her disinterest clear you feel it in your guts that she will change her mind one day
You probably keep stalking the social media profiles of the beloved and keep a close track of all their moves
One message from her and you are  on top; if she doesn't respond for an hour you feel depressed, you are constantly on a roller-coaster of emotions
You keep inquiring about him/her from mutual friends
You are the one who always initiates conversations or a program. For a movie, that coffee, a good morning text. Try not doing so maybe you will not receive a single communication from her side.
She seems perfect, even her crooked teeth. If your friends point out some flaws you probably shut them up.
She is your number one priority! Nothing or no one comes even a close second. You will ditch your friends in already made programs, make excuses if someone asks you for help for something. If she wants you, you will not be available for anyone else!
One-sided love is torture because you keep wasting your time and energy on someone who does not feel the same way and may never do so. But you must do your bit to turn your one-sided love successful, you do not want to end up with regret one day that you could have done something more and didn't. If you know it is love, roll up your sleeves and be ready to win her over!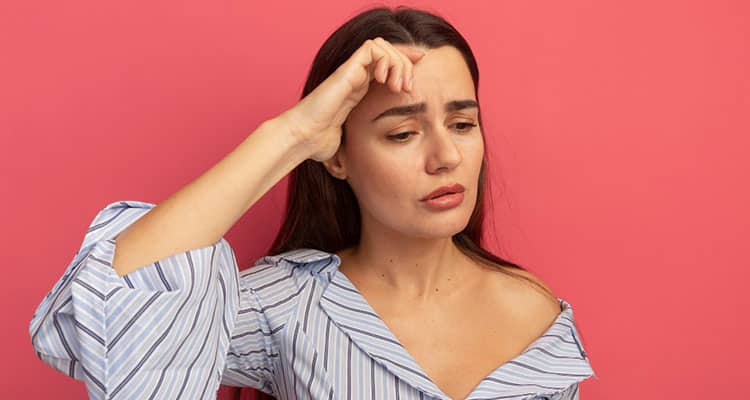 How To Make One-sided Love Successful?
Pain, hurt, and heartbreak that results from relationships can be dealt with in many ways, but what about the heartbreak that results from relationships that never were?
Evaluate your one-sided love and take a thoughtful and honest decision about it. Do you want to let it go or make it successful? If you chose the latter, then here are the 8 tips that will serve as a guide.
1. Understand it is not your fault, it is the situation
When we fall for someone who does not feel the same about us, the first thing that we do is look for faults in ourselves. That is not right! Stop blaming yourself for not being good enough, and accept the fact that it is just the situation that is wrong- not you. Maybe what she wants from a relationship is different from what you offer and it doesn't need to be better or worse, it could simply be different. So if someone does not feel the same way for you as you do for them, understand that it is not about you per se, it is about them. Why do you like them? Well, you do, the heart feels what it feels. Accept it and stop beating yourself about it.
2. Sort out your feelings, what if it is plain infatuation
Be sure about your feelings. Is it really love? Many one-sided lovers regret pursuing their beloved because they realise later that their love was just a passing crush. Here are some signs to know whether it was just infatuation or love. Be doubly sure that it is what you think it is before you commit your whole and soul to it! You can further check the difference in how you feel if it is infatuation vis-a-vis love.
3. Keep letting her know that you are thinking of her
To make your beloved feel your presence communicate regularly. She must know that you are on her mind. See a beautiful show on Netflix, send her a review or a line stating why you liked it. Click a picture of a beautiful sunrise or sunset and send it to her. We knew a boy who adopted a puppy to win the heart of his pet-lover beloved! Do not seem desperate for a response, be there with your little gestures and care. Beware of double texting. Let her take her time to respond. Through your conversations let them know that they are always on your mind!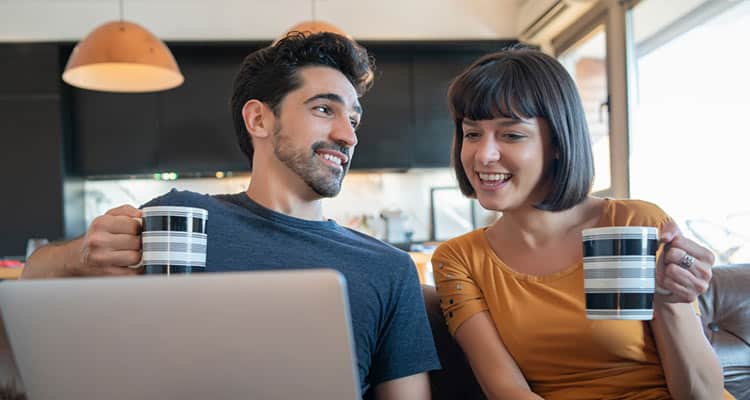 4. Become a good friend
Before you think about starting a relationship with someone, you must become his/her good friend. This is true for even a one-sided lover like you. So first and foremost become a good friend to your beloved and earn his/her trust. Only when your beloved gets to know you completely as a person, will he/she be able to think about the prospect of being in a relationship with you. Try and know her likes and dislikes, be there for her when she needs help with something, understand her fears. Help her be better but remember do not be overpowering. One thing you must learn is to keep your expectations aside from what you want from her and try being a friend only. We receive many stories where good friendships blossom into beautiful romances. But for that, you have to keep your slate clean. Here are some signs that you are moving from being just friends to lovers.
Related reading: How to cope if your crush is already in a relationship
5. Do not obsess or stalk
It is unhealthy if you let the one-sided love consume you. Therefore, you need to make clear boundaries. Let the person you love to know about your feelings but do not stalk her. Have a life, have close friends pursue a hobby, work on your skills and growth. The more you make yourself the focus and have different avenues for the release of your energy the more chill you will be around her. So go out and take up new challenges and hobbies and perhaps through them you will be able to reach her in a completely different way. If you become overly obsessed, then you may creep her out. If you need help with obsessing over someone this piece is for you. 
You will feel tempted to stalk them, enquire about them from their close friends or just know closely what they are up to. Refrain from that as it will only increase your longing and may make your beloved feel wary of you. Bollywood glorifies stalking in romance but in real life, it doesn't work that way at all.
6. Make your beloved see the best in you
This does not mean that you have to go overboard and do fancy things to impress your beloved. It just means that you have to be true to yourself and help her understand you better. Do not try hard to hide your flaws, have the courage to be vulnerable. Open your inner self and give her the faith to trust you for the same. Do not pretend to like adventure sports if you that's not your thing. Or flaunt money in a bid to win her. You should show her what you are proud of in yourself and hope that it will be enough for her. Maybe it is not a six-pack but a brain smarter than all.
Also, this would be a good time to hit the gym or get into exercise. This helps release energy and the newly shaped body may give you some new confidence!
7. Do not get frustrated and belittle them
Respecting means even respecting their decision that they are not into you. Unrequited love will anger you and you will feel the urge to bring them down or demean them perhaps in angry messages or in snide remarks amongst their friends. After all you are always fighting with yourself. You're battling your emotions, your feelings, even the part in you that says she will say yes at some point and not seeing that happen will seem frustrating. At this point remind yourself, you like them, they have not asked for it. Keep the respect intact and that includes the choices they make.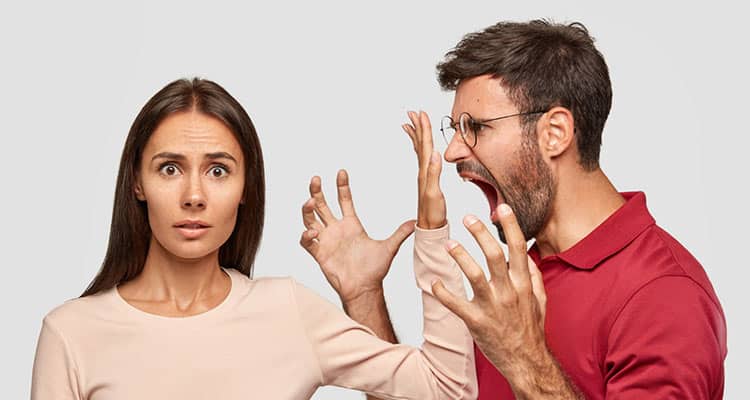 8. Be there for the person you love
That causing who is a phone call away, that friend who hears you sad 'hi' and rushes to cheer you up. That friend who is good with tech and helps you out always. There are many ways to be there for a person. Make sure you are around her and help her out but without being demanding.
Remember you alone cannot make the one-sided love successful. The other person also has to make efforts to do the same. However, you have to reassure your beloved that the relationship is going to work out between the two of you and that you truly love him/her.