Every girl is different, but are there any typical groups of girlfriends that they belong to? Did you know that even girlfriends could be categorized? Whether she is sassy or classy, your girlfriend will be on this list. Let's check out.
1. The Classy Type or Fashion Icon
This type of girlfriend loves shopping and always dresses up in classy designer clothes and yes, has a really good sense of fashion. She is the one who has a real style of her own! She also has a thing for sophisticated dinners and parties. She is always dressed to perfection, from head to toe. She has that elegance and is an absolute charmer!
Related reading:  "No law that says it's illegal for unmarried adults to stay together"- Sanchit Sethi of Stay Uncle
2. The Chilled-Out Type
This type of girlfriend is too cool. She never asks for her boyfriend's password, be it social media or anything and is the least concerned about who he is hanging out with. She will never keep a tab on his whereabouts. And doesn't believe in having any kind of restrictions in the relationship. Basically, she is the one who will let things be!
Related reading: How kissing another guy made her realise she wanted her childhood sweetheart
3. Adventurous or Sporty Type
She is the one who loves to go on a date or trips which consists of hiking, camping, trekking or doing something exciting. She doesn't really care about how she dresses and she doesn't have any problems in getting her hands dirty. She is the type who might be a pro at NFS or FIFA and beat her boyfriend's record.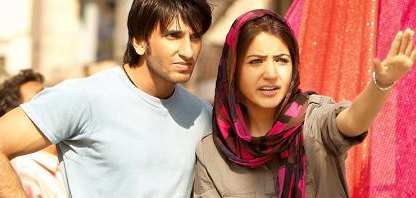 4. Possessive and Paranoid Type
This type of girlfriend is a little possessive but at the same she is cute too! Remember Lara Dutta from the movie "No Entry"? Yes, you got it, that's the type we are talking about here. She is really caring and sweet but then she would even cross-check. She doesn't like her boyfriend giving attention to anyone else other than her.
Related reading: Find out how your date of birth reveals the kind of lover you are
5. Dramatic Type
She is the one who always dreams of a Bollywood style proposal and is a day-dreamer. She probably has watched all Shahrukh Khan movies and remembers all her favorite dialogues as well. Though dramatic but she is super fun to be with. (Chulbuli Types)
6. The Sarcastic One
The sarcastic girlfriends are playful and they really don't care what others think about them. They do what they want to. And mind you this type of girls are not bitchy, they are just being sassy. Her humor is what causes a lot of raised eyebrows in public, might be out of appreciation or jealousy or awe!
Girls, nothing to judge or mock you, just relate to it and tag your boyfriends and have fun!
So, what type of girlfriend are you? Mmmm…. let your guy decide this!