There are plenty of sad Bollywood songs that you can listen to and shed barrels of tears after a breakup. Do you want to do that? When you are trying to move on, getting sucked back to the memories by a song can be painful. You should take a look at Bollywood movies then. There are plenty of people out there who are dancing to catchy songs to beat the breakup blues and they are doing that in style. A breakup in modern Bollywood does not mean sitting at home and mulling over lost love it could men hitting the bar, travelling or finding love all over again. And to go with this new mindset there is new music. We decided to draw up a list of peppy numbers that are ideal Bollywood breakup songs. These songs are great for your mood and can help you move on without caring two hoots. These are what you call happy breakup songs of Bollywood.
Related Reading: How Sexism In Bollywood Is Made To Look Like Romance
Bollywood Breakup Songs That Can Ease The Pain
What we have brought for you is a list of songs that are not sad Bollywood songs. These are the best songs from Bollywood relating to a breakup that you must listen. These peppy numbers are like motivational songs after a breakup in Hindi.
Click here to read: 10 best Bollywood movies on extramarital affairs. 
And these are NOT sad Bollywood songs…
These happy breakup songs in Bollywood will instantly lift your mood and make you feel better. Nothing like listening to some breakup songs in Hindi and feeling cheerful.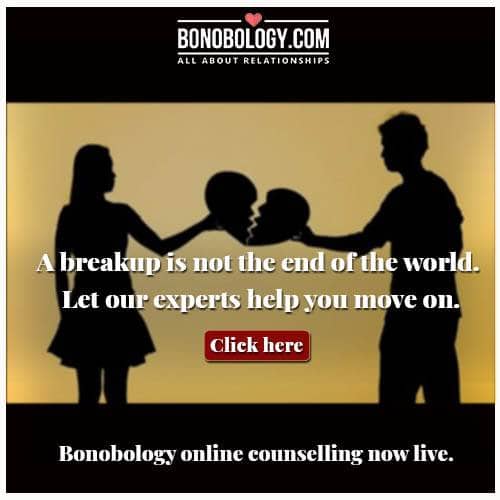 1. Hungama ho Gaya
Queen is a brilliant movie. Kangana Ranaut plays the role of a tragic bride who gets deserted right before the wedding. It cannot get any worse than that. Hungama ho Gaya has major soul tapping music that can make you believe that you can, after all, get over your ex and move on to self-liberation. It is once again not a sad Bollywood number it as absolute move-on Bollywood number. This number has all the ingredients to be a motivational song that can help you move on like it did with Kangana in the film, and made the movie such a major hit.
Click here to read: 5 lessons Kangana Ranaut taught us this year. 
2. The Breakup song
This is the most positive, modern-day, post-break-up, moving-on song ever! And it describes the steps taken by a woman to get out of the morose scene she has trapped herself into after the breakup. In other words the best Bollywood breakup song. From the movie Ae Dil Hai Mushkil, this number is not at all a sad Bollywood number. It is one of the happiest breakup songs of Bollywood.
Click here to read: Signs your boyfriend is about to break up with you. 
From hitting the salon and partying with the gal pals to meeting with everyone she has not met in a long time, this song lists all the things you should do to move on.
3. Chor bazaari
This song from Love Aaj Kaal is about retaining the friendship even after a breakup. And who knows? Maybe after a point of doing what Saif and Deepika do (dancing and singing on the street and going about having fun), you might have a positive, hopeful approach towards life. This is not one of those emotional Hindi songs it's a truly peppy number. It's a motivational Hindi breakup song that would give you all the energy to move on and find a new life.
Click here to read: 5 times Deepika has shown us the way.
4. Allah ke bande
So this song is in this list because this song is apt for almost any situation. Jo bhi ho, kal phir ayega – pretty much sums up how life moves on and that if they break up has happened, it is for a good reason. Kailash Kher's vocals will mesmerize you no matter how many times you hear it. It's not a sad Bollywood song either it's a happy breakup song.
Click here to read: It took me a year but I am finally moving on.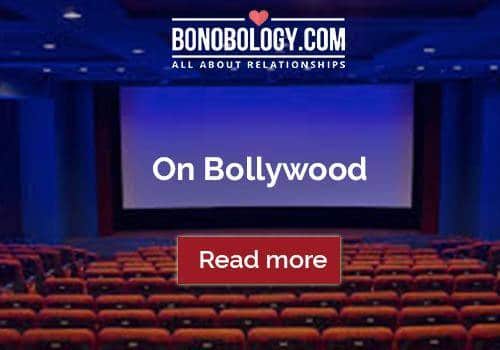 5. Ja chudail
Slightly on the offensive side, this number from Delhi Belly is a perfect song when you feel red hot angry on your ex and pretty much mentally abuse her now and then. Let that anger out by calling your ex a witch. And after a few rounds, you will be tired, the truth of the situation will dawn on you and you will be relieved to realise how the breakup from the chudail was a good thing. This is one of the all-time greatest Bollywood breakup songs.
Related Reading: 5 Steps To Ensure Closure After A Breakup
6. Emotional atyachaar
From a great movie, Dev D, which was a simple twist of the classic movie Devdas, this song celebrates the emotional drain in a relationship. What is so great about the song is how aptly it describes the emotional strain in a relationship and how well you can relate to it after a breakup. One of the best heartbreak Hindi songs that you could listen to.
Click here for 5 signs of emotional abuse you should watch out for. 
7. Move on
This track is from the movie Tanu Weds Manu Returns, and the title sums up the whole life advice after a breakup. Moving on is no easy job, leaving behind all the memories and forcing oneself to make newer ones is difficult. The truth about ripping the past emotional ties to move forward in the future is what this is all about.
A great motivational song for a post-breakup mood. And of course not a sad Bollywood song.
8. Zehnaseeb
This song from Hasee Toh Phasee is a must-listen. Because even though the relationship did not last, you had memories that you can never forget. This song is about letting go of the bitterness and remembering the good memories and possibly, even the ex. Another great Bollywood breakup song.
Related Reading: 5 Bollywood Movies That Show That Breakup Isn't A Big Deal
9. Tadap Tadap ke
This one is a sappy song from Hum Dil De Chuke Sanam. When the pain gets too real, many lovers turn to this song. Makes a heartbroken person question where the relationship went wrong. This is one of the sad Bollywood songs you can listen to if you want to shed some pent up tears.
Click here to read: How heartbreak has changed me as a person. 
10. Channa Mereya
'Acha chalta hoon
Duaaon mein yaad rakhna'
This is the anthem song of the 'heartbroken' from Ae Dil Hai Mushkil. Devdas' all across can feel the pulse of this song in their soul and blood. It's their angst put into music and words. If you have to be heartbroken you might as well go all in and drown your sorrow – not in alcohol, but instead in music! Now we are waiting for the best Bollywood breakup songs of 2020.
These songs are a reminder that it is just a breakup and there are worse things that could have happened. Do you think a breakup is hard? How about seeing your ex getting married? We will suggest a few sad Bollywood songs for that. But for now, make the most of this list of happy Bollywood breakup songs.
What differentiates an abusive relationship from a normal one