You need closure after a breakup so that you don't keep grappling with the question, "Why it happened?" all your life. A breakup is very painful and getting over the love of your life is not easy.
While you are dealing with a breakup you cry, you grieve and keep asking why did the relationship have to end. There could have been arguments, fights, differences, blame-game, but there were the good times, the touching moments, the great passion and you keep asking why it had to end?
What Is Closure After A Breakup?
Every time you think of your past relationship you are filled with sorrow, your eyes well up and a rush of memories keep going through your mind. This is how you usually feel a few months after the breakup, some people have a prolonged bout of these feelings and can have the emotional attachment to the past relationship for years. This is when we say the person hasn't got closure.
You only get closure when you don't feel an emotional attachment to the person or the relationship anymore. You do not look back wistfully thinking what you could have done to fix the broken relationship or was the relationship worth saving?
But there comes a stage in life when you are finally willing to let go and move on. You do not feel any kind of emotion or pain anymore when you think about your ex. You finally make peace with your past.
Related Reading: How To Get Over Someone You Love Deeply – 9 Steps To Follow
Why Is It Important To Have Closure In A Relationship?
Yes a breakup can be excruciatingly painful at several levels. One gets into dangerous behaviour patterns, one's unable to work or eat and few indulge in destructive behaviour. The most pathetic of them is when you refuse to see that it is over and continue to flog a dead horse. Which is why closure is important. Closure helps you to move on after a breakup.
Closure means finally you get over the relationship. People who don't get closure keep grappling with these feelings for a very long time. Closure takes longer when ghosting happens, when a partner cheats and leaves without any explanation or when it's a toxic relationship.
Closure could happen like a sudden light bulb going on in your head when you realise how things were not meant to be or you could be asking your ex questions and trying to analyse the answers to finally find closure.
It is important to have closure in a relationship because it helps you to heal, move on and be happy again. Jessintha was madly in love with Adam (names changed) but he cheated on her and moved on.
"I kept thinking I was ugly, I was demanding, I wasn't a nice person and kept blaming myself for his cheating. Two years later it was just one phone call from him that gave me closure. He apologised to me for hurting me and said that if I forgave him he would find closure.  I thought should I give my ex closure? I did forgive him and found my closure too."
Related Reading: How To Get Over Someone You See Everyday And Find Peace
5 Steps To Closure After a Breakup
We have a tendency to keep questioning ourselves what went wrong? Why the love story came to such an abrupt end? Who was wrong? Could things have been done differently and the relationship salvaged?
This is when closure is important. Maybe you can find the answers to your questions and move on. Here are some steps to ensure a sane closure after a breakup. You could ask, "Do I really need closure?" The answer is everyone does.
1. Have a closure meeting
When all is said and done and you know that the breakup is a reality that you have to deal with, it is advisable to have a closure meeting. Make sure that your partner also understands that this means closure and is not an attempt to revive a dead relationship. Choose a neutral location such as a hotel that has ample space for a quiet closure conversation.
Most closures get messy and entail tears and taunts and is quite traumatic for both the partners that have decided to part ways.
I always picked the Leela Palace – it has large gardens and enough space to let all the negativity out. Of course we only had coffee but while we were at, ending it all, at least I enjoyed the ambience.
2. Discuss all topics that you want closure on
How do you get closure from someone who hurt you? Don't leave any leaf unturned. Pick out all the worms under each and squash them. You might have all kinds of questions – "Did you even love me?" "What was so great about her?" "Why did you not tell me?" "Is she good in bed?" "How many other women were there?" and so on.
Try to keep a check on your emotions. In Leela Palace, after a while the staff had gathered into a quiet bunch and looked very concerned as I was bawling my eyes out. Which is fine and very natural if you want to express yourself, in the moment. A breakup is not an easy thing to deal with.
If there are any financial issues, discuss those too. If you want to remain friends then discuss the terms and conditions for future conversations and behaviour.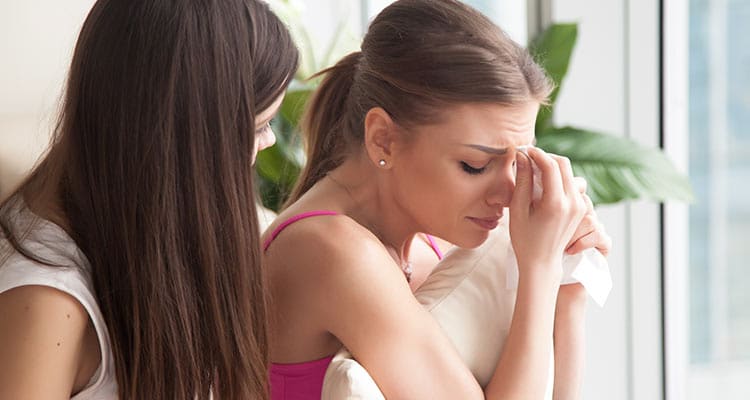 Related Reading: Why we crave sex with our exes
3. Stop conversations for a mutually agreed upon period
You must understand that you cannot go on being "normal" people immediately after a break up. We are human, not robots. Give time for all the hurt to heal. Do not email, call or write to your ex-partner. Believe us the no-contact rule really works.
It goes without saying that you will not ever stalk him or her. That just tears deeper wounds in your psyche, making healing a near impossible task. So agree that you both will shut down with a no contact pact for say a minimum of 6 months. This includes discussing each other with common friends.
Of course if there is too much vitriol and bad vibes you need not worry about wanting to talk or keeping in touch at all. Your closure after the breakup is already done.
4. Make a list of all slights and forgive yourself and your partner
Once the closure meeting is done, sit down with a clear mind and make a list of all the good and bad events that happened in your relationship this far. Be fair!
Write down every little thing that caused the rift and eventual breakdown of this relationship. Then meditate over these thoughts in your mind or even say "I forgive you" aloud. This heals the anger, the sadness, the betrayal and the nastiness. You get closure after your breakup.
If you owe your ex a closure you can sit with the list with them or send it to them over email and tell them the things that worked and the things that didn't You can have a closure conversation after that and then end it. You will feel much better. This is a great way of leaving the emotional baggage behind.
Related Reading: 8 Things To Do When An Ex Contacts You Years Later
5. Do not delve into the past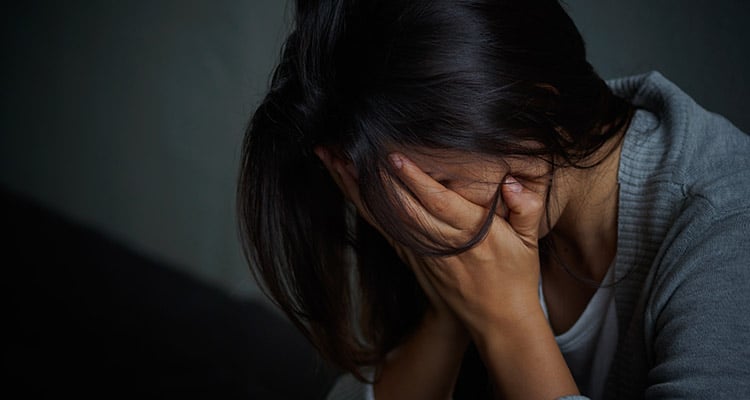 When I attended Vipassana meditation, I realised I had such severe anxiety issues that I was unable to let go of my breakup concerns. So at the end of the camp, I asked one of the tutors how I could cope, and she said – "Shut the book" on all of your past.
It was truly a useful tip. Don't open the book. Don't delve into the past. It is like a dead leaf, it has drifted to the ground and will rot away and turn to mud. Start every day with a fresh smile, and when you remember the fleeting past, "Greet and Bless" the past with gratitude that it made you stronger. That is closure in effect.
Is closure a real thing? Yes it's a very important part of ending a relationship. There are people who have grappled with the question "why" for years because they did not get closure. The first step after a breakup is grieving but as the days go by you move towards healing and the healing culminates with closure.
How I Refused To Be An Evil Mother-In-Law And Unfollowed Tradition
15 Warning Traits Of A Serial Cheater – Don't Be His Next Victim