What do Bollywood movies on breakup look like? Well!! Usually the heroine is crying on the bed (don't forget the satin bed cover) and the hero is walking below her balcony. They are both singing the same song. "Ohhh…Piya Piya Kyun Bhula Diya" kind of songs and then the letters are burnt, the glass windows closed in case the hero walks through it and suddenly the wind blows madly. It plays with the heroines hair, gets into the heroes eyes, who's standing on the footpath and fighting tears.
But Bollywood heartbreak movies have changed in recent times. Bollywood movies that show break up have become more mature. In the sense it deals with a breakup more sensibly now.
The Bollywood breakup movies have moved away from being major dramatic tearjerkers to something more subtle, something more realistic. Here are a few films that have tried to look at the breakup differently.
Related Reading: Some Of The Best One-Sided Love Movies In Bollywood
5 Best Bollywood Movies On Breakup
A love story in Bollywood is incomplete without a breakup. The reason of the breakup could be anything – it could be the other woman, the interfering mother of the boy or the dominating class-conscious father of the girl, it could be a misunderstanding  or just a minor tiff blown out of proportion.
But most Bollywood films believe in a happy ending where the hero and the heroine come back together. But in real life heartbreaks don't always lead to patch ups. We are going to focus on the Bollywood  movies on breakup that have dealt with reality. These movies are about breakups and moving on.
1. Dear Zindagi
'Let's break up oh meri Jaan! Let's break up, oh maan ja! Teri meri kabhi nahi ban'ni O Jaane de na!' as the music plays along, we see Alia Bhatt rock out on the dance floor, moving her head around dancing like there's no care in the world, after having just told a lover that they weren't going to work out.
Yes, we see that she's angry with him, but the breakup doesn't define her for the rest of the film. Dear Zindagi ( directed by Gauri Shinde) was refreshing and different in many ways, its depiction of breakups being one of them.
In the film, Alia's character dates three men, who are all distinct, all interested in her, but all of whom she doesn't feel content with. While her character addresses the breakups, she doesn't think about them for the entire story.
The story is about her, a modern, working, woke Indian girl who is figuring out life while dealing with her past. The breakups are just one part of the puzzle of her life, and they don't become the catalysts in her story arch. They are just part of life.
Related Reading: 7 Things No One Tells You About A Breakup 
2. Queen
In Queen, Kangana Ranaut walked into everyone's hearts while playing Rani, the girl whose misogynist boyfriend dumps her before their wedding.
The film does make the breakup a catalyst, but that's all it is. The story transcends and starts looking similar to a mixture of a road movie, a coming-of-age film and a travel film. The fact, that Rani got dumped, and yet persisted and went on her own honeymoon alone, makes her persistence and journey the focus of her life.
Aided by a flawless performance by Kangana, Queen turns the 'jilted lover' narrative on its head. There's no revenge here; the success and freedom of the lover after moving on is the revenge. This is one of the best Bollywood movies about breakups and moving on.
Related Reading: 10 Bollywood Age Gap Movies That Show Love Transcends All Bounds
3. Ae Dil Hai Mushkil
Karan Johar is known for over-the-top dramas that usually have a huge ensemble cast. His latest film as a director, however, had a refreshing feel to it.
In Ae Dil Hai Mushkil, the two central characters keep circling each other when it comes to love, but never really make it. That isn't the breakup that's important though.
There are a few breakups here and there in the film which Ranbir Kapoor and Anushka Sharma's characters go through; however, the one which is a little hatke is the one between Aishwarya Rai and Ranbir's characters.
There's real honesty and love in that scene. There's a sense of maturity that both the characters have. There's also the scene with Aishwarya's character's ex-husband, played by Shah Rukh Khan who makes a cameo and gives out the motto of sorts of the film when talking about still loving his ex-wife, that 'Ek tarfa pyaar par sirf mera haq hai'
'Only I have a right to my one-sided love!' This dialogue not only captures the whole film's philosophy, it presents a different way of looking at breakups. We dote on the songs of this movie.
4. Tamasha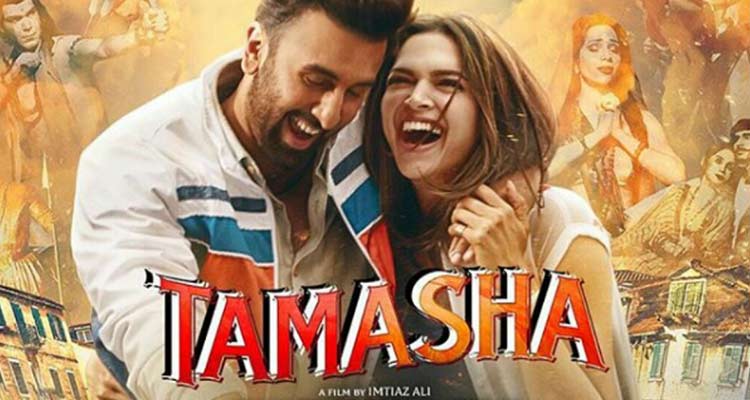 Tamasha is the story of a man who's broken by the factory settings of modern life. He's tired of the monotony of the traditional job and it's about his conflict through that.
Ranbir Kapoor plays Ved who meets Tara played by Deepika Padukone, on a holiday. They hit it off and meet up again back in Delhi. They fall in love and their relationship seems to be going at a glacial pace. The boredom gets to Tara and she decides to call it off.
Ved is upset, but the breakup isn't the biggest hurdle his character faces by a stretch. The way the breakup is placed in the entire narrative for both people makes it look like a part and parcel of the new normal of being a youth in urban India.
While there could have been countless melodramas made just about the love story, the film chooses to treat the breakup as just one part of the slice of life it's trying to portray. When it come to Bollywood movies on breakup this is one of our faves.
5. Cocktail
Cocktail starring Deepika Padukone, Saif Ali Khan, and Diana Penty is the story of the third wheel. It shows you the story of what happens when the love triangle as it's called, actually lives together.
As the story moves along, we find how some relationships seem appropriate at some times and yet others feel evergreen. Having seen the other two fall in love, you understand it when Deepika's character breaks up with Saif's character in the end. Freeing him up for the happily ever after. You don't feel sad for them, you actually get every character's point of view.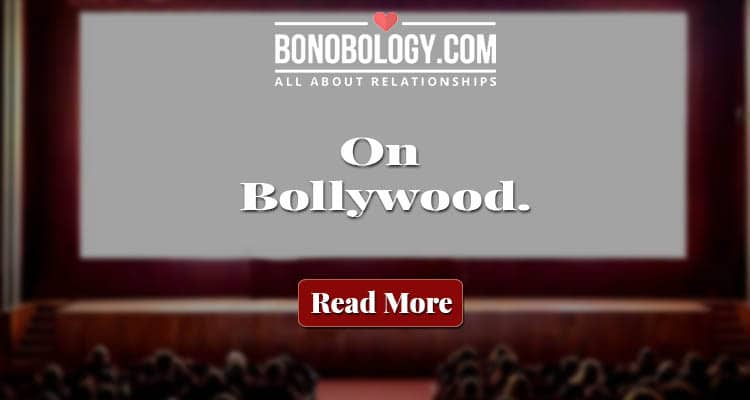 This is one of the most mature Bollywood films on breakup and comes with a stupendous performance from Deepika.
There are no melodramatic scenes where she cries because the man falls for someone else. We just love the last scene where she steps aside and unites the two lovers.
If you have had a recent heartbreak then these are the best movies to watch after being rejected. These Bollywood films on breakup and moving on are very new age, have dollops of philosophy and tears and melodrama are avoided. Instead there is a maturity and sensitivity that will make you feel positive about life after a breakup.
7 Reasons You Can't Eat After A Breakup + 3 Simple Hacks To Get Your Appetite Back
How Do You Use Jealousy To Your Advantage, According To A Therapist