Romance – a recurring theme in most Bollywood movies
Since forever, we have had mushy, weepy, kissing-behind-the-flowers kind of romance in Bollywood. Love triangles are the other common factor. So is a jealous ex-lover coming back for revenge? If yes, there's an unbelievable killer-on-the-loose thriller, there's a reincarnated love saga, comedy in the name of romance – all this teeming with a sudden blast of music and random dancers on the street. All in all, romance has been a recurring theme in most Bollywood movies.
However, Bollywood has often surprised us with true depiction of romance and relationships. Once the ethereal décor of the set is dealt with and the actor's hairless chest is not taken into account, Bollywood has done its best to uphold a true portrayal of relationships.
1. Hum dil de chuke sanam
It can be argued that the woman in this film did not have a choice but marry the man her family chooses for her, even though she was in love with someone else. But that's not a perspective being explored here. This movie has shown arranged marriage in a better light. The husband is a nice man and is in love with his newly wedded wife so much so he even takes her to meet her ex-lover for closure. Twisted as it is, it is the ending I am interested in. The time in which the movie is set is not as modern as we might think. The woman settles into the marriage but at the end, chooses to stay with her husband because she knows he will do anything to keep her happy. It is also to be pointed out that it is possible to fall in love in an arranged marriage and work on the marriage for love to blossom.
2. Cocktail
A fresh movie with a happy ending (well, not for Deepika). It shows that although men sleep around with women, at the end of the day, they would prefer a homely woman to settle down with. What is also ventured through this movie is that women are more sensitive beings and might end up liking the man she is only supposed to have casual sex with. Also, even now, Indians do not look well at woman who parties a lot or wears short clothes.
Read more: 5 Bollywood movies which show that a breakup isn't such a big deal
Read more: Classic excuses to have an extramarital affair, with help from Bollywood!
3. Zindagi naa milegi dobaara
A brilliant movie by Zoya Akhtar, ZNMD's realistic bit is Kalki and Abhay Deol's relationship. Though they have been engaged, it shows Kalki's jealousy as her fiancé goes on a BFF in Spain. The two are poles apart, too different to be considered as opposites attract. When they decide to break up, it is for the best. Another truthful fact is explored by Hrithik's ex-girlfriend in flashback, which is that workaholism can ruin relationships and how making a butt load of money has its own price to pay.
4. Befikre
This is a portrayal of millennial relationships and how people now can have intimate relations without getting married. At this age, live-in relationships are very common and youth are opting for live-in relationships now more than ever.
5. Dil chahta hain
What is so nicely portrayed in the movie is the relationship between Akshay Khanna and Dimple Kapadia. A man's love for a divorced older woman is not something our Indian society easily approves. Also, considering Indian women are still meek, Priety Zinta's portrayal of a woman stuck with an abusive fiancé is well portrayed.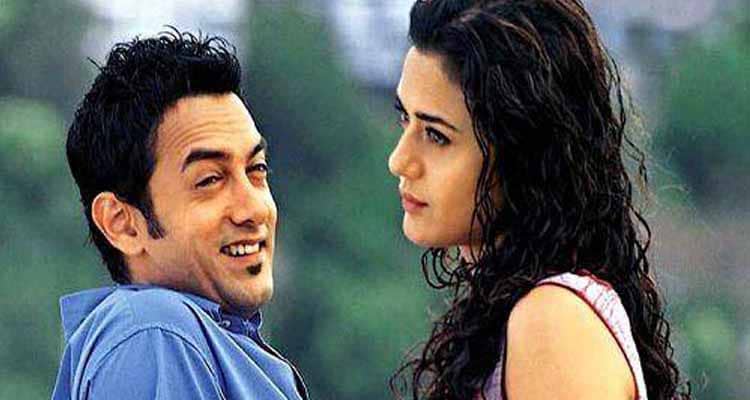 6. Dil dhadakne do
What can go wrong when you are travelling with your entire family and stuck in a ship for days together? Families gather, issues come up and are to be dealt with. Ayesha feels nothing for her husband anymore and the prospect of asking for a divorce needs to go through the approval of her parents. This is truthful depiction because in Indian scenario, divorce is still looked down upon and hence Ayesha cannot talk to her parents about it when they are on a cruise. The dilemma of the character is brilliantly played by Priyanka Chopra.
7. Lunch Box
Not all Bollywood movies need to fulfill the criteria of a synchronised song and dance routine. Some are made to relish the delicacy called life and on the way finding love could be a chance encounter. This is what makes Lunch Box a great movie. The film depicts the long lost zeal in Irrfan Khan's life. It also explores the dying romance between Nimrat Kaur and her husband. The film shows the married couple living a passionless life which is a pretty common phase in many married couples' lives.
How Aamir Khan has evolved in his romantic roles in Bollywood