They could be having an arranged marriage or a love marriage. Could be dating or just living in, they could have lived for years together or just have been in a relationship for a couple of months. When it comes to Bollywood couples, what matters is their relationships – with selfies, Insta feed, babies and homes – almost all the time look so perfect. With such hectic schedules and job stress, how do they pull it off all the time? Seeing their near-perfect lives there have been a few unique questions that have been lingering in our minds. We plan to jot down those today and look for some answers.
5 Unique Questions we want to ask Bollywood's perfect couples
We are rather serious about these questions but we can't help it if you are already smirking.
1. How much do you spend on your clothes?
We were checking out Deepika Padukone and Ranveer Singh's airport attire and the cost of each piece of branded clothing was given out by a fashion magazine.
Deepika's shoes only cost Rs 75,000. But the question is do they really spend all that money?
This is where the irony lies. People who have all the money don't really need to spend because they have their own brand image to back them up and designers and clothing brands are showering them with freebies. They just need to pick and choose and showcase. The brand that's on Deepika's feet gets more mileage out of an airport look of a B'wood couple than from a TV ad or newspaper ad. The same goes for top designers. There has to be some advantage of being a celebrity and this is definitely one.
2. Is there a third person in your life (don't get us wrong please)?
We are talking about the photographer here. He or she is there with you always, isn't it? More than the body guard or the make-up artiste? We are pretty convinced the photographer is there on honeymoons, holidays, trips abroad and the person has access to those intimate moments too.(Read: Arjun Rampal and girlfriend Gabriela pregnancy announcement pix or Farhan Akhtar and Shivani Dandekar romance in the pool pix.)<
How else do you explain that perfect light, perfect pose and the perfect backdrop? Think about all those photos of Aishwarya Rai and Abhishek Bachchan on their recent holiday, Priyanka Chopra and Nick Jonas on their honeymoon, Virat Kohli and Anushka Sharma on every holiday abroad, is it possible to pull it all off with a selfie stick or is it just a fluke click by an enthusiastic bystander? Certainly not!! Being famous is all about getting everything right. The photos do all the talking so no compromise there.
3. How often do you meet each other?
No matter how much they look gorgeous in their PDA poses we all know that the reality is busy Bollywood couples hardly have a regular family life. Stars travel for shoots and stay away from home for long periods. Sometimes holidays are the only time celebrity couples spend quality time together.
As Shabana Azmi said in an interview she and her husband Javed Akhtar meet most frequently at the airport when she is taking a flight back home and he is taking off somewhere, or vice versa.
But yes, we would like to know in a B'wood couple's life is there really ever breakfast in bed, followed by lazy newspaper reading in the garden and an entire day in front of the TV?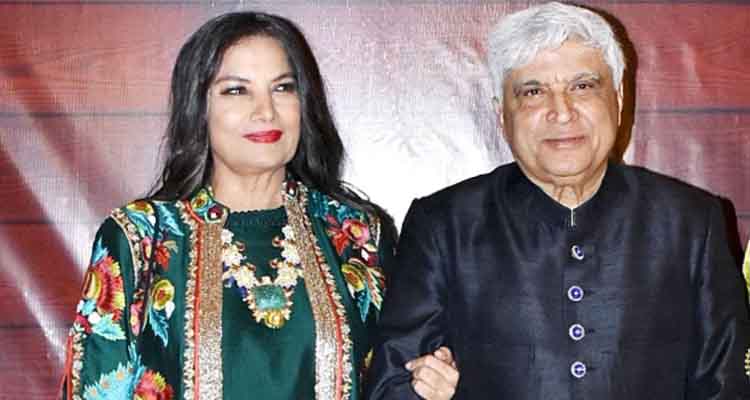 4. Is it you posting on social media or your social media manager?
This is something that has been on our mind for a long time. Like when Twinkle Khanna or Shah Rukh Khan are on twitter their sense of humour comes through so well that you cannot help but feel that it's them. But there are times the tweets are so well worded, the issue so well picked up and the picture so apt that you are sure it's a social media manager taking care of things in the back end.
If stars have PR and branding teams handling everything for them it is a given that social media managers would also do their online brand management.
We wonder how it goes then. Does the social media manager ask the celebrity wife if they would be using their kissing photo in the Insta feed that day with a cute caption? Or do they get hauled up when the script in the tweets land the stars in trouble? OOPS! That's a scary job indeed.
5. Do you have prenuptial agreements?
In our list of unique questions for celebrity couples in Bollywood, this is the last but probably the most important. A prenuptial agreement (or prenups as more commonly called) is an agreement before the marriage between the spouses to divide their assets in case of a divorce. Prenuptial agreements are common in Hollywood but whether or not Bollywood stars do it is something that has been never talked about. Chances are there have been prenuptial agreements between Bollywood couples but then it is the best-kept secret in Tinseltown. This is India after all. Marriage is about ever after. If stars talk about divorce at the time of marriage then they could end up losing some fan following.
Now don't tell us these unique questions have been on your mind for a long time. We knew it!! We just knew it!