"Once a cheater, always a repeater" goes the famous line. Once a woman has faced a betrayal by the person she loves the most, the foremost question on her mind is always – will he cheat again? For most women, every crime is forgivable in a relationship except infidelity.
She might overlook that you forgot her mother's name, eventually understand if you ever angrily go AWOL for a while, be receptive to all hurtful words in an argument but cheating is where she will definitely draw the line.
In fact, it's that unwritten holy line written in the love handbook that should never be crossed. Unfortunately, men (and women) frequently do the unthinkable and in the process end up dealing with heartbreak, shock, guilt, bitterness in relationships and myriad other emotions. The most crippling impacts of cheating on a relationship are the lingering trust issues. Let's talk about whether once a cheater is always a cheater.
Once A Cheater, Always A Cheater – Is This True?
I'm afraid that's a yes and no answer. We're all familiar with this adage which refuses to acknowledge that people change with time. Stamping an individual with the 'serial cheater' tag because of one mistake is unfair. While there's absolutely no justification for betraying a partner's trust, cheaters are after all mere mortals. They feel guilt and shame too.
Many factors are responsible for infidelity and they are all susceptible to change. A person who is genuinely remorseful of having cheated will amend their ways with time. They will go on to build healthy relationships with loving partners without ever being disloyal again. But the same cannot be said for all cheaters.
Serial cheaters are individuals who have a tendency to fall back into the same patterns of infidelity. They are characterized by narcissism and attachment issues. Their outlook toward a relationship is quite different from the average person's; as a result, they don't often look at cheating as something seriously wrong. Exploring the demographics of cheating in America, the General Social Survey notes that it is men who are more likely to cheat than women.
So you can't take a one-off instance to determine whether your partner will veer off-track again. Analyzing their behavior, tendencies, and approach to the relationship will give a more holistic view.
Will He Cheat Again? What Statistics Say
Being cheated on can be devastating but guess what? You are not the only one. From the morality perspective, cheating is obviously a strict no-no, but the world over, infidelity appears to be the norm rather than the exception. The serial cheater statistics are indeed appalling.
Don't believe us, yet? If the question, "Will he cheat again?" is on your mind, then these statistics tell a whole shocking story! Take a closer look.
In the Journal of Marital and Family therapy, researchers Adrian Blow and Hartnett Kelley state that around 40% of unmarried relationships and 25% of marriages see at least one incident of infidelity. Another journal, the Marriage and Divorce Journal also states that 70% of all Americans indulge in some kind of an affair sometime in their married life.
According to a study published in YouGov, youngsters do not believe too much in monogamy with nearly one-fifth of people under 30 admitting to having had a sexual relationship with someone else other than their partner. As per a study published in the Journal of Family Psychology, people most commonly (53.3%) reported cheating with close friends, neighbors, or acquaintances.
All these figures would have you believe that loyalty is a thing of the past. These statistics on cheaters cheating again have thrown you in a tailspin, right? However, despite being all too common, infidelity is not easy to accept or come to terms with. And for good reason too. How is one ever supposed to be okay with feeling like they were not enough?
When it comes to cheating, on the one hand, it is hard to forgive and forget and deal with the betrayal, and on the other, you always wonder 'will he cheat again?' because the trust is now lost.
"Fool me once, shame on you but fool me twice, then shame on me." We know that if you have been cheated on, you are constantly on the edge of your seat, wondering if he will do it again. This emotional stress can really take a toll on you, as this fear grows and becomes unavoidable after a point. If you do think your partner has the proclivity to cheat on you again, then we have got your back. Let's explore the factors that contribute to serial cheating.
Related Reading: Fixing a Toxic Relationship – 21 Ways To Heal TOGETHER
Common Traits Of A Serial-Cheater
If you're beginning to suspect that your partner is a serial cheater, take a look at these three traits. Confirm your suspicion by evaluating your partner's behavior objectively. The signs of a serial cheater are not hard to miss; the toxic traits always rise to the surface.
1. Zero accountability – A cheater is always a cheater
First and foremost comes the awful trait of not taking accountability for their own actions. Serial cheaters are always under the impression that cheating tendencies are something they are afflicted with. They've got no control over it and they simply can't help it. When cheaters are confronted, they say the most shocking things to justify their behavior. The fault lies anywhere and everywhere except in themselves.
2. Blame-games are signs of a serial-cheater
All serial-cheaters are skilled at the art of gaslighting. They manipulate under the guise of love and leave their partners feeling inadequate or responsible for the cheating. A serial-cheater would peg their infidelity on their partner. Statements like "You were never home for me" or "You did not satisfy my physical needs are quite commonly heard". Of course, this is very twisted and toxic.
3. "It's not that big a deal!"
Of all the signs of a serial cheater, this one is the worst. They downplay the gravity of the situation by trying to normalize cheating. They think this is common and such things happen every now and then. Needless to say, this infuriating perspective causes their partners to go through a lot of pain.
Did any of these signs resonate with what you're experiencing in your relationship? Is your partner exhibiting them too? You already know the statistics on cheaters cheating again…But if you want to get further clarity on whether your man will cheat again, read on for the 11 signs you need to be alert for.
Will He Cheat Again –11 Signs To Be Watchful Of
Unfortunately, there is no guarantee that your bond won't face a storm once again even if you decide to give him another chance. There is no denying from the serial-cheater statistics that people do this far too often. But you can sincerely work on rebuilding trust when the low tide sets in.
When Summer had been cheated on by Joe, she was completely devastated. It took her a good six months to completely forgive him but this did not make her careless with her heart again. If anything, it taught her to be more vigilant and alert so as to not get hurt again. She started noticing a year later that he had grown distant again and was spending far too many 'late hours at the office.
Summer was not going to just stand back and watch this time. She confronted him. There would be no forgiveness this time. This was the final chance and he had blown it so Summer learned that walking away was probably the best for her.
If you have gone through something similar before and are trying to work on your relationship, it does not hurt to keep an eye out. While you are at it, you might as well watch out for these signs he will cheat again to save yourself some trouble this time:
Related Reading: Cheating In A Long-Distance Relationship – 18 Subtle Signs
1. Has he cheated before?
Before placing your trust in him completely, find out if he has had a history of cheating in relationships. Is he trustworthy? How often has he slipped up in his previous affairs? Some men indulge in serial cheating and it doesn't really matter to them if their current girlfriend is amazing and perfect in every way.
While you feel you can set him right with your love, please know that rehabilitating him is not your responsibility or your job. On the other hand, if he has strayed only once and promises never to cross the line again, there is hope and it is up to you to take those odds. Perhaps it was a genuine mistake but before getting back together, be sure of his dating history and take a call.
2. He doesn't communicate well
Maybe he is truly sorry for what he did but are you convinced that it's over? It is easier to trust men who communicate their needs and deeds openly. Some men prefer to keep their feelings bottled up, perhaps for the fear of hurting you or because they have something to hide.
Sorry, that's not a good excuse! If he wants to make a new beginning, he should be honest and be able to convince you that he regrets cheating on you. Otherwise, the issues will continue to fester. Both you and he should spell out your relationship expectations during the reconciliation process. Not communicating well doesn't mean he will cheat but it makes 'moving on' much more difficult.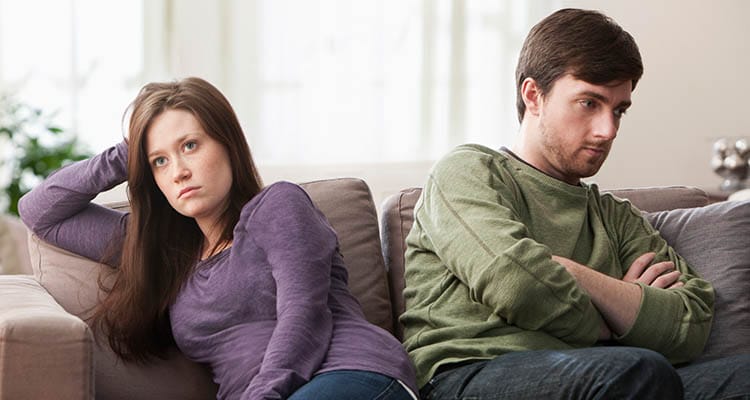 3. What are the serial-cheater signs he will show? He is secretive and doesn't reveal much
When a committed man has an affair, secrecy is his weapon and that itself is one of the biggest signs he will cheat in the future. Regina Solomon (name changed), suffered her husband's secret affair for years. They somehow reconciled after a huge fight but things have not been the same again.
"What irks me most is his tendency to keep things from me. I just find it difficult to trust him when he is evasive," she says. If he is still lying about small things it could be a sign of cheating. When he doesn't keep you in the loop and tends to make excuses, it is surely difficult to believe him again.
The fact that he can get away with lies is one of the reasons why cheaters cheat again and again. Honestly, it doesn't say much about the element of respect in your relationship. So demand 100% honesty and nothing else if you want to stop asking yourself the question, 'Will he cheat again?'
Related Reading: How To Deal With A Lying Husband?
4. The effort that they put in
When a man is embarrassed about his indiscretion, he should do everything he can to win your trust and show you that he is capable of loving you. He should do whatever it takes to convince you it won't happen again and that he is ready to be faithful to you. Think about it. Is your man putting in that effort? Is he making you feel valued and respected?
Almost consider this a type of will he cheat again test. The only way he can prove his love to you is by doing better in the future. The onus is on the man to prove he is worthy of that trust.
You should not have to spend the rest of your life thinking 'Will he cheat again? 'Is he cheating or am I being paranoid?' 'He has cheated on me several times, how can I trust him?' so on and so forth. Seriously, is a relationship where you are constantly on tenterhooks even worth it?
5. What's your threshold?
Maansi Harish, a Mumbai-based counselor has a piece of simple advice. "Harsh though it may sound, you need to look at the circumstances under which he cheated. I had a client whose husband cheated upon her with someone she knew closely. She was devastated."
Harish says that the extent of the crime and the guilt should give you an indication of will he cheat again. "It depends entirely on how important your relationship is. Is the incident of cheating forgivable? Are you sure it was a slip-up and he is genuinely embarrassed and sorry for it? At times, a passing affair or a one-night stand with a stranger after a drunken night might be easier to forgive than a passionate emotional affair."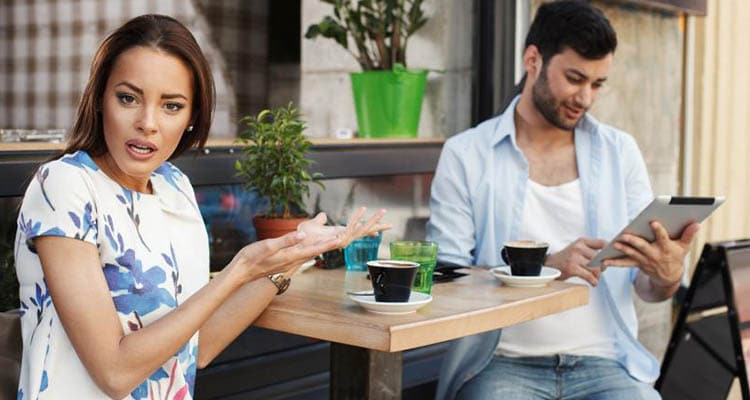 6. He does not change his behavior
Unless he makes some fundamental changes in his behavior, you cannot be sure he won't stray. Some men are compulsive flirts and don't think twice about making a pass at a woman or lapping up female attention, regardless of how uncomfortable you feel about it.
There's no secret there about why cheaters cheat again and again. They just thrive off of the attention, the flirting and the thrill of the chase. If only they considered the repercussions of their actions. This behavior is a sign of disrespect to the partner and relationship. Moreover, it reinforces the maxim that a cheater is always a cheater.
"I hate it when my husband tries to act fresh with a woman. It's embarrassing but he calls it harmless flirting. Can that be considered cheating?" asks Bela Biel, a housewife.
Once again, as Harish says, the boundaries come into the picture. "If he is indulging in behavior that you don't approve of, again and again, it's a sign he won't stop," she adds.
Related Reading: 15 Signs Your Spouse Takes You For Granted
7. The 'other woman' is still a part of the equation…Once a cheater, always a cheater?
Even if an affair is over, the shadow of it looms large for a period. Only time can heal the pain but how can it ever stop if your husband continues to meet the other woman on the sly? He may insist it's all over and that they are not having a relationship but can feelings die out so soon? Or are these actually serial-cheater signs?
If he continues to keep in touch with her for any reason (maybe they are colleagues or have some ties that can't be broken), it shows a certain insensitivity on his part. That itself is a pretty big fail when it comes to the will-he-cheat-again test.
It most certainly won't assuage your doubt regarding the all-important question – will he cheat again? "If you forgive your partner for his infidelity, his cutting off ties with the other woman is non-negotiable," says Harish. "Never compromise on your self-respect."
8. Is he willing to take responsibility?
Despite your fragile state of mind, observe his attitude and words when you confront him about his cheating. Is he willing to take responsibility for his actions? When someone is caught doing the wrong thing, it is but natural to defend or justify the action so cut him some slack but figure out if he is willing to acknowledge his part in the problem.
Every relationship has its ups and downs but it is rarely one person's fault. Some men tend to, directly or indirectly, blame their partner for whatever happened, as if it was the woman's fault. When Joe was caught romancing a colleague at the office by Summer, he went home and turned the tables on her.
He said that he was looking for love elsewhere because Summer had been too busy and occupied with her work. Similarly, as Bela says bitterly, "When I confronted my husband his first tendency was to make me feel bad. It was allegedly my inadequacy that made him go into another woman's arms."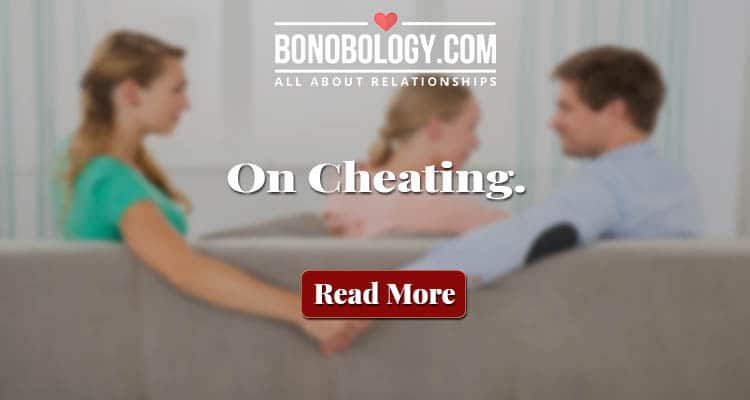 9. His cheating guilt surfaces
A lot of our actions are guided by our core beliefs. Have you found out what your man's inherent beliefs are on infidelity? Does he suffer from what is commonly called cheating guilt – the behavior he indulges in because he feels bad about straying? Understanding this can be really helpful in determining if there are any signs he will cheat again in the future.
A person suffering from cheating guilt tries to overcompensate for his infidelity but his real test comes when temptation presents itself again. People who invariably indulge in serial cheating are those for whom loyalty and trust do not mean much and they may be guilty and promise to straighten up but they can't help themselves from cheating again.
10. Insights from family and friends
Ideally, you would not want to air dirty linen in public but if they are close friends of his or his family members who you trust, maybe you can confide in them. This is especially useful for new relationships that have been hit by a cheating episode and you are terrified and scared he will cheat again.
Infidelity can come as a rude shock exposing you to unpleasant truths about your partner and who better to talk about them than those who know him longer than you have? A heart-to-heart with someone from his inner circle can help shed light on if he will cheat again.
Related Reading: How To Catch A Cheating Partner – 9 Tricks To Help You
11. He doesn't stick to boundaries
If you have reconciled after an affair, it is natural to be wary of each other. However, there are healthy relationship boundaries that need to be set if both of you agree to give each other a chance. Most importantly, you need to stick to them.
Ensure you both play by the rules. For him: he should not hurt you again. If there are problems, he should communicate. For you: You should listen to his side of the story. There should be no loud fights. Try and reach an agreement on what the limits in your relationship are. He cannot continue to overstep those limits for it shows that he is reluctant to change.
The period immediately after the cheating truth hits home is very difficult for a couple. It can determine the future course of the relationship hence a couple needs to traverse with care. But as always both should have a common aim – to rebuild trust even though we understand that you are scared he will cheat again. But it is time to move forward and ensure that what happened before, will not occur again.
Many couples have healed together and emerged stronger by seeking professional help. At Bonobology, we have a panel of stellar counselors and therapists who can help you and your partner in the aftermath of cheating. Recovery begins a click away.
FAQs
1. Why do people cheat on people they love?

People cheat for various reasons. It could be incompatibility, attraction to someone else, and dissatisfaction with the current relationship or because the person is a compulsive liar and cheater.
2. Should you stay with a man who cheats?

It is difficult to stay with a man who has betrayed your trust but if he is genuinely regretful, has not had a bad cheating past, is willing to put in the effort to rebuild trust and is keen to not let you go, you may give him another chance.
3. How do you cope after being cheated on?

Coping with betrayal is very tough. You have to take the next step – either leave the relationship or give your partner a second chance weighing in several factors ranging from his tendency to hurt you to whether there is a likelihood that he will cheat again.
4. Should I give him a second chance after he's cheated once?

If he is repentant and vows never to stray again, if she shows signs of remorse and you are convinced that it was a genuine mistake, then you may consider taking him back again. But refer to the statistics on cheaters cheating again given above.