Beat the summer heat together
India doesn't have the same enthusiasm for summer as the western countries have. Basking in the sun for hours is something we dread. We call it getting tanned and we don't really like that experience.
Summer means more sun, more heat, more sweat. So the couples out there who enjoyed long wintry walks in the park with their fancy jackets and matching mufflers, cannot venture out anymore because the sun will leave them irritated and tanned all over. Fret not!
Just because summer is here does not mean you need to cool down the romance. There are activities you can still do as a couple to beat the heat.
1. Have you tried ice skating?
Probably not! But I think I speak for all when I say, nothing gives us more pleasure than chilling in an air conditioned room when it's 45 degrees outside. Ice skating offers you a fun activity and a super-chilled, big-sized auditorium. This is a fun couple activity to beat the heat. You are indoors in an ice skating rink, putting on your ice skating shoes and gliding on the ice, hand in hand with your loved ones. Granted, there are few indoor rinks in India but if you are living in Worli, Delhi or Kochi, you might want to check out these places with your partner to have a super-chilled afternoon.
Read more: Of granny and marriage mantra
2. Midnight milkshake
You don't even have to go out for this one. Who doesn't like ice cream and whipped cream put together in a tall glass? Whip up a midnight milkshake right in your house and share it with two straws in one. No judgement calls from anyone and you can do this in your undies too. No one to judge in your own house, right?
3. Gola date
Golas and summers are inseparable. Once the summer months set in, vendors selling coloured-ice flood the streets. There is something so nasty about it and something really pleasurable in sucking on ice on a hot summer day.
4. Frequent showers together
It is not possible for office-going adults to meet for shower-rendezvous but it sure is a nice way to beat the heat.
Read more: Here is why you can't fix bad relationships with fake smiles
5. Pool time
It is a Saturday and instead of stewing in your sweat, hit the pool. Pool sin resorts are mostly have foliage cover and trees all around so you do not have to be tanned in the heat. The water in pools are kept cooler than the water in the tanks of buildings. You can relax in the water of a fancy ass resort (often charged affordable price per hour) with your partner to keep cool in the heat.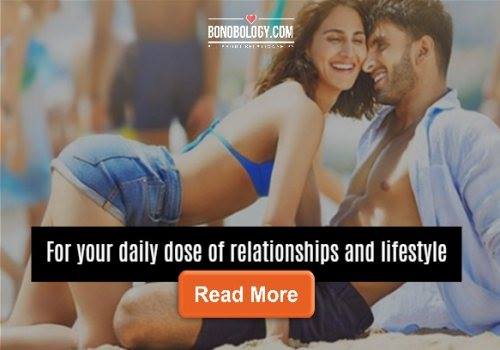 6. Ice it up
Remember the 'Fifty Shades' scene when Christian blindfolds Anastasia and runs an ice cube over her body? Well, here is an idea. You don't have to make it a sexual game to beat the heat. Our body has cooling points like the wrist, the neck etc. You and your partner can take turns and run ice over them as a sort of a game and keep each other cool. If it is done properly, the body will cool down effectively.
7. Travel up the mountain
Even if it is just for two days. Take a break from the heat and travel to the nearest hill station. Book a nice resort and laze around in the cold (well, colder than your city) doing absolutely nothing.
8. Fan optimisation
Summer means cranking up the AC to its fullest, 24 hours a day, which can pick a hole in the pocket. Stay indoors and put a bucket of ice in front of a table fan. The warm air that is circulating around the house will become colder for some time because of the ice. Replace it as the entire ice melts. Similarly, go for a couple icy-cold foot-bath by submerging your legs in a bucket full of icy water. Do it while sucking on an ice cream.
9. The ice-bucket challenge
It is for charity and it's for a good cause. Why not do a couple ice bucket challenge? Do some charity and also, beat the freaking heat. Also when it's 45 degrees outside and the icy cold ice hits the skin, it is nothing but sheer pleasure.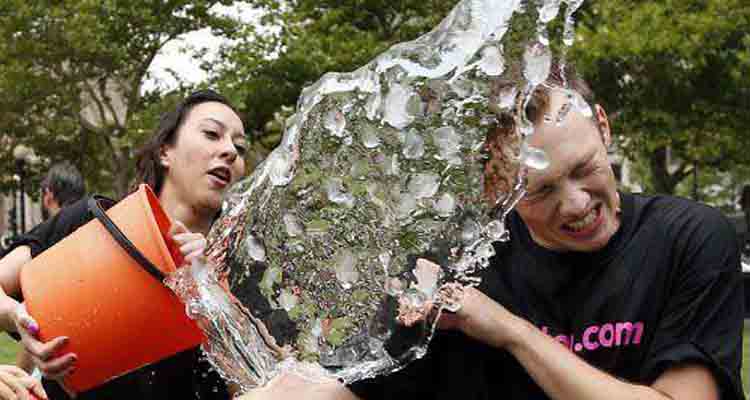 10. Road trip
Staying indoors is impossible and staying outdoors is madness. What if you can have both? Get into your car and drive into the sunset and feel the wind in your hair. If you have AC in your car, even better.
Also, you can generate ideas to keep yourself cool as you go. Drink more water, especially cucumber water throughout the day to keep your body cool. And make a tall drink of iced tea for our partner as well and beat the heat together. It's you two against the heat, right?
Turn up the heat this cold season with these 8 winter sex positions