Initial days of courting and being in love are exciting but can often also be a slippery slope. While the romance is there and you are having a lot of fun, some men are unable to take it easy and start pulling away as soon as there are signs of exclusivity. You might be forced to think, why do guys pull away before they commit? 
Since there is no overtly verbal declaration of a full fledged relationship no matter how beautiful your bond might be, it is still on the fence. The over thinker in you is going to start to worry at this point. Is he ghosting or pulling away? Does he actually like me or not? 
9 Reasons Guys Pull Away Before They Commit 
Stepping into commitment can be a scary thing to do no matter how much you love another person. It changes your life, your mindset and your expectations. Some men take longer than others to figure out their own commitment needs and may even act like commitment phobes.
Why do guys pull away before they commit? There could be so many reasons and confusions your guy could be grappling with. It may even start to become like a push pull relationship. You will only really find out once you talk to him. Here are 9 reasons guys pull away before they commit. 
1. He is still recovering from past heartbreak 
Don't get us wrong. He might be over his ex but he is not over the pain that she caused him. While he might have moved on from the person, the heartbreak still lingers. In such a case, it is difficult for him to be his best, uninhibited self for you. 
When the case is such, you must leave him alone when he pulls away. You are not abandoning or leaving him. But he clearly has thoughts to re-organise and feelings to process alone.  
2. He is unsure of himself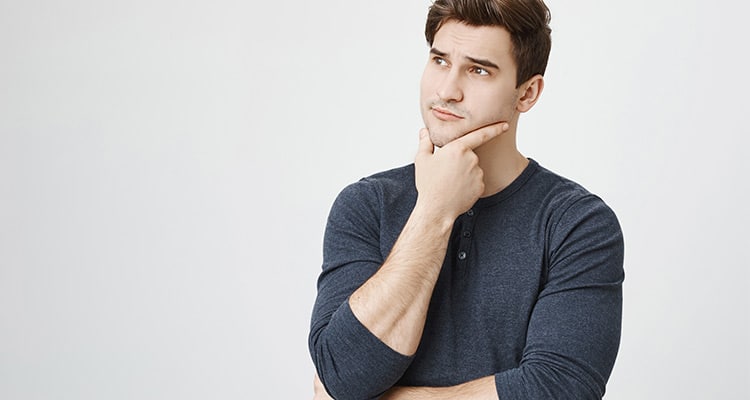 Men often go through such tormenting pressures in life that they simply cannot take on more. Your man might be going through an identity crisis or something like a quarter-life crisis and could be pulling away for that very reason. He might not be completely satisfied with where and what he is in life. 
Such internal inconsistencies can make it very difficult for someone to commit and be there for another person. He may even think you are too good or too sorted out for him. He needs time to be happy with his own self. 
3. He is not ready for a relationship 
Why do men pull away when they are falling in love? Sometimes even when the love is there and is real, a relationship still becomes too far fetched. This is not because they do not like you or care for you. It might just be because they are not ready for it.
A relationship requires a great deal of energy if one wants to do it right. Even though the effort is always worth it, some men are just not ready to make that lifestyle change.
Bringing someone new into your life and loving them everyday seems beautiful on the outside but can actually be a lot of work if one is not prepared or willing to do it. 
Related Reading: 21 Do's And Don'ts When Starting A New Relationship
4. The fear of getting hurt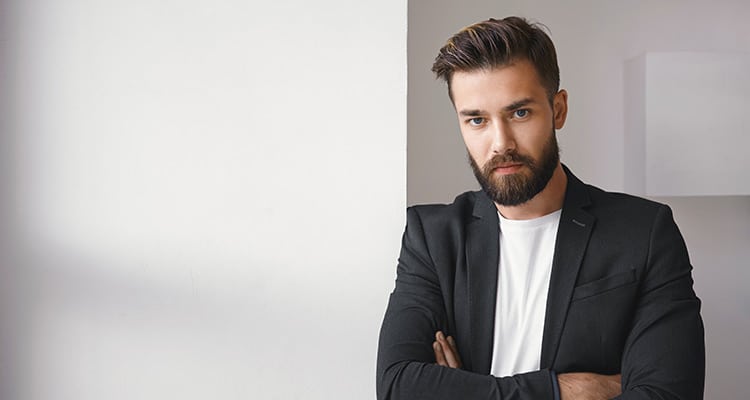 Past trauma can really change the way men might look at their future relationships. If you're perplexed why guys pull away when they like you, it could be because he is scared of putting both feet into the water and then drowning. This can further lead to a lot of dating anxiety.
Once someone invests and loves completely, there is always a chance of things going awry and getting hurt. Some men are so scared of their past experiences, that they are unable to put both feet into the water again. 
5. He does not see your futures match up 
Even though you two might be having a thrilling rendezvous right now, your future plans might not promise the same to both of you. 
You might be planning to move out of the city or perhaps he is looking for a different kind of lifestyle elsewhere. When such defining choices have to be made, your man might be worried about what the future holds.
In order to prioritise his future and not lead you on unnecessarily, he might be refraining from committing. He is only doing this because the future might hold a very different scenario where you two might not work out. He just does not want you both to dwell in false hopes. 
Related Reading: We Couldn't End Our Relationship Nor Do We See A Future Together…
6. Everything was going too fast 
Dates after dates after dates – can give a man the idea that you are in it for the long haul. Whether that is true or not, he might just want to take things a tad slower and really test the waters before diving deep.
Some men really want to just take their time because they are still facing new relationship anxiety.
When a man pulls away how long does it last? It is difficult to pinpoint a specific time period. It all depends on how long it takes for him to clear his mind and come to a conclusion about how he wants to take things.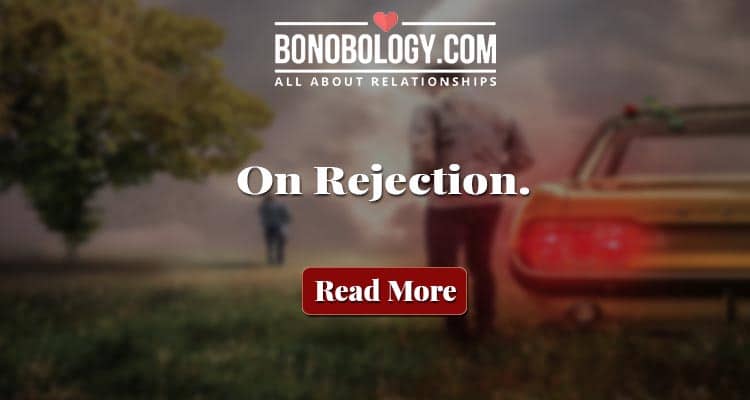 7. He is afraid of accountability 
Why do guys pull away before they commit? Sometimes, he just wants to run away from any kind of responsibility. This reason is for a man who is desperately clinging on to his own independence. He does not want to deal even with the realistic expectations of a relationship.
It can be unfair to an extent because being in a relationship is all about being answerable and accountable to one another. You cannot just savor the sweet fruits of dating and then turn away when reality strikes. 
If this is the case in your scenario, you must be a high value woman when he pulls away. Do not wait for someone who wants to be with you but is afraid to treat you like another half. 
Related Reading: 10 Telltale Signs You Are Not Ready For A Serious, Committed Relationship
8. He is evaluating his options 
This is a sad reality but is very, very true. Since there is no defined relationship per se, he might have other women in his life. He could be benching dating.
He might be attracted to or even seeing other women and could be unsure of who he wants to be with. This might put you on the backburner for a bit until he is able to realise who he really wants. 
9. He has other problems that need his energy more 
It could be parental issues, job stress or even his own depression, alcoholism or anxiety. Men can have a plethora of their own issues that they might not reveal to you too easily. You may be completely unaware of the harrowing issues that he might be battling. It may even manifest itself as arguments in your relationship.
When such is the case, he is simply not ready to invest in someone else when he needs to save all his energy for himself. Moreover, he does not want to become a pestilence for you either. 
What To Say To A Man When He Is Pulling Away? 
Over the course of dating, your man might display mixed behaviors that can confuse you. It can get repetitive and annoying. You might be forced to ask, why do guys pull away before the commit? When a man starts pulling away without a warning, it can be a really anxiety-inducing time for you. You might begin to question everything that transpired between you two and whether it was true or not.
You may even start jumping to conclusions about how much you really meant to him. Yet it is simply best to talk it out, rather than fostering feelings of confusion. More often than not, guys pull away and then come back. You just need to get them to talk it out and express what is really bothering them. To improve communication is the foremost step.  
Asking them is the foremost step. Further you should also reassure them, that you are there for them if anything is on their mind. Show them that you care and be there for them. Sometimes, they just need to know that they are loved and things can become much better once they feel more secure. 
6 Reasons A Guy Ignores You After A Fight And 5 Things You Can Do
FAQs
Why do men withdraw?
Their own self-esteem, past heartbreak, future worries or confusion about who they truly love – can call cause them to withdraw. 
Why is he pulling away all of a sudden?
He could be worried about your future together and may be afraid of taking things too fast. Either way, be open to hearing him out.
Why do guys act distant when they like you? 
Sometimes they are afraid of liking you too much! It is just a little anxiety about a few things. Ask him out and figure it out together. 
Why is he pushing me away if he loves me? 
When he loves you, he is afraid of hurting you and ruining the situation because of other things. It could be his own troubles, his career or his future.