A hypnotherapist, social entrepreneur and spiritual healer, I learned many modalities and facilitated changes through them in many lives too. I've been married for 25 years now. I was never a person who could fit into the norms of family life and society even when I was a child. After my journey of self-realisation, I know that "normal is an illusion".
A life full of compromise and sacrifice
I attempted suicide twice in my life and came out of the impact through different ways, focussing on work, spending time with children, sharing obsessively what I felt with people, even strangers. It worked temporarily, and yet deep within me there was a sense of not belonging anywhere. I was unhappy with the hypocrisy and double standards in my extended joint family and my husband would see it all and not say anything, as we are brought up to respect elders and not oppose them even if they are wrong. I was insulted, hurt, emotionally broken and a lot more shattered within while putting on a brave face. But when it came to my son's life, I stepped up and fought one and all.
When my son attempted suicide
My son attempted suicide when he was in class 12. There were various reasons, like comparisons and expectations from extended family, competition, betrayal by his peer group and his inability to cope with the pressure to get through IIT entrance. He had no desire to do engineering but was being forced by the family. And more than anything, he saw a mother who was helpless and compromised on everything for the sake of the family. He felt he was a burden to all of us and things could never get better. My choice and his father's choices to compromise in the name of hierarchy and power or authority burdened him. He was hospitalised and the doctor said it would be surprising if he survived more than 72 hours. I faced the biggest trauma of my life. By the grace of God and my parents' prayers, he survived, miraculously.
He returned from hospital after 8 days in the ICU, and his body recovered a month later. I left home with him to where he was studying in Ahmedabad, and my daughter was with my husband back home in Raipur.
How I discovered my own strength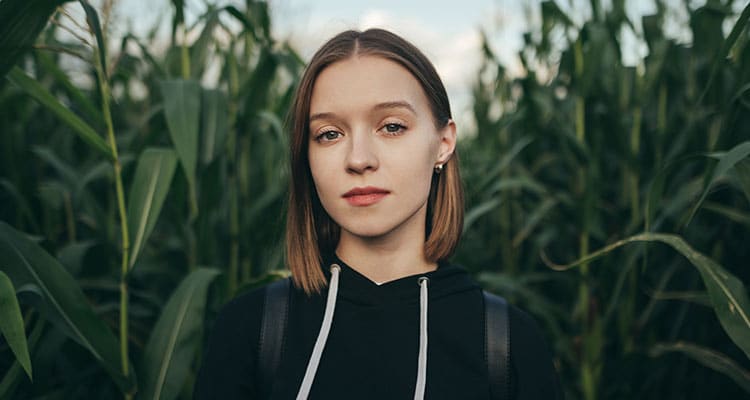 I was alone, finding myself and supporting my son to clear his boards and enter a college of his choice. He made an extraordinary effort to overcome depression, after being through a near death experience. He topped the entrance exam of CEPT University Ahmedabad in 2011 and today he is working in New York. Back home, my daughter studied on her own and topped 8th standard in her school. It was a milestone of my life. I was and am grateful beyond measure to God and both my children. I knew that I was capable of independently handling life and children. Still, I made a choice to go back home, and live with my daughter and husband, learned public speaking, started training students on soft skills and decided to not give up on life for any reason. I travelled extensively for workshops, sometimes to learn and other times facilitate.
Related reading: The affair helps me survive my sexless marriage
All of us benefitted from the situation
After leaving home, I met many men, women, children too. I dated one or two men. But I was with my family and husband too. My journey of self-exploration was difficult to handle for my children,
who had known me only as a dedicated mother and family woman. Yet they sailed through it and even benefitted from it. I was very open and transparent always with them, so they and my husband knew when I was dating anyone and also why and what I was going through in my journey. They were angry at times, more so my son than my daughter.
Still, the discussions and confrontations, my willingness to choose for myself without anyone's approval, changed life for me and them in good and bad ways. They know now that they can choose anything in life and let go if it doesn't work and choose something else too.
They know now that they can choose anything in life and let go if it doesn't work and choose something else too.
My seeking was on-going, to know what is true love, family and relationships and a lot more.
Related reading: I love my husband very much but I'm still attracted to my co-worker
Then I met this man
A man came into my life in 2016. He was married, fascinated by the work I did and wished to work with me, and he expressed his desire to live with me too, knowing I was open to having a new partner. He also said that he wanted to marry me. I truly didn't know what to do. I really felt that this was different from anything I'd known so far; he respected me despite all that he knew about me. And he always showed me how I could be much bigger and reach out to many more people. He showed me a reality about me that I never saw, because of all the judgements that I took from all for the relationships and sex outside marriage bit that I did.
I was worried, even though I spoke about all to my children, husband and him, and his wife knew too. I'm not divorced yet. This man is married too, he is not divorced yet, would I be ruining his family life? So many questions, so much confusion, so much desire, so much joy and so much guilt and opposition. All mixed feelings. We were talking every day, meeting once a month or so as we were in different cities. We worked also on a few ideas together… Both of us were very certain of moving forward and living together.
We wanted to be together but…
I told my parents and in-laws. I told the world that there is someone I wish to live with. But all were unhappy with our decision, as mine was a marriage of more than 23 years then, his around 12 years. By Indian standards, breaking up a marriage and living with another man was a huge issue. This was sinful and what would the reputation be in society of both families, and a woman who has been with other men and left home obviously is not worth living with. His wife called me a prostitute and a lot more, which added to a lot of pain in our space.
He felt very bad about the way it was hurting me more than him, he being a man and having lived with his wife only till then. And my fears around right and wrong were growing too. He said, "Let everyone else be happy."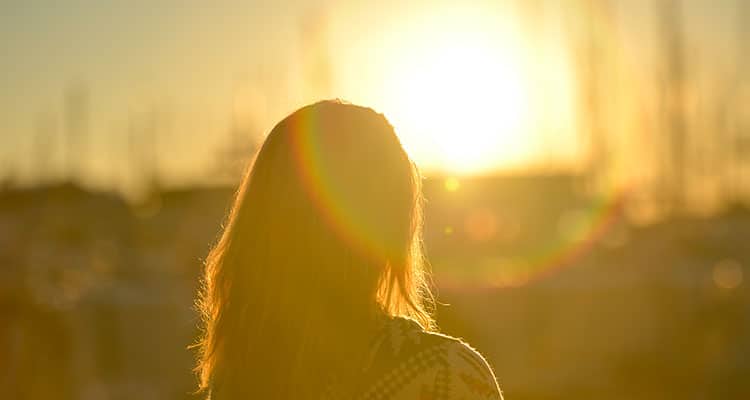 And so we broke up. I was heartbroken and fell sick. I stopped work and hated being alive for a while. My healing journey and assistance from friends helped me cope.
Related reading: Why do some people take breakups harder than others?
Sometimes sacrifices are necessary
My husband did not divorce me. He repeatedly expressed his wish to be with me, even though he knew there is actually no romantic relationship left between us except care for each other. He was fighting his own battle with people knowing stuff and he kept recalling the years that passed. Before all this, we did have good times together. We came back together as friends now and are living more like friends, instead of husband and wife. I have now stopped looking for another man. My lover, I know he is fine and with his family now.
I believe sometimes it's not all's well that ends well, sometimes all's well when we give up something which is extremely uncomfortable for all our loved ones. Especially, when you are a person who cares, no matter what, about your loved ones and family. Desires were there and I explored that and after this, suddenly the desire ceased to have any other man in my life. My husband and I are parents and not lovers. However, all four of us are very open and able to talk and discuss anything to do with relationships, and can support each other through any unpleasant experience.
Nothing is as it appears
Separation and union is an illusion we all live in and we think that by staying together or not staying together, people are united or separate. I'm sure more than 70% of the couples who are together as married would silently agree that they just live together but aren't united, and many lovers would agree that they may not be living together yet they are not separate.
"Everything is opposite of what it appears to be and nothing is opposite of what it appears to be." It's a crazy phrase I learned from Access Consciousness, one of the modalities of healing I practise and facilitate. This helped me break the illusion and know what's true for me and allow people to choose what's true for them.