How do you know you love someone? What differentiates love from attraction and infatuation? The realization that you're falling in love can be different for different people. Some can spot these feelings as they emerge while others take longer in acknowledging and processing this complex emotion.
Luckily, recognizing whether or not what you're feeling is love isn't that hard. Your body, mind and behavior send out some clear signs you are in love. All you've got to do is take notice. 
What Does Being In Love Feel Like?
To figure out how do you know you love someone, you've got to understand what does being in love feel like. What makes these questions perennial in character is the crazy nature of love itself. It can be sweeping and all-consuming or it can be calm and simmering. Love can be the rainbow at the end of a storm or the storm itself.
It can feel surreal and magical or very real and reassuring. 
What does being in love feel like depends on the person falling in love and also the one they're in love with. Even with all its diversity, this emotion does stir up some universal feelings. Here are some signs of experiencing love: 
Related Reading: 20 Signs You Are A Hopeless Romantic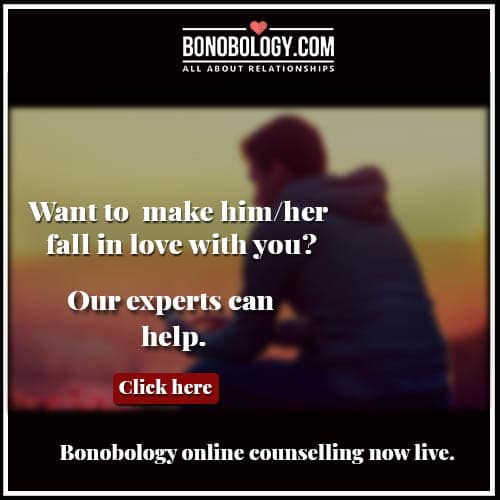 1. It feels special and unique
Even though people fall in love all the time, everyone feels that it's something exclusive and unique that only they're experiencing. This is also because people do feel love differently. One person's experience of being in love can be markedly different from another. 
2. It's a roller coaster of emotions
What does being in love feel like? A roller coaster of emotions is the most accurate description of this experience. That's because love isn't a singular feeling but entails a broad spectrum of intense emotions, ranging from elation to peacefulness.
3. It feels like joy
No matter who you are or how you experience and process feelings, being in love has one universal manifestation. That's a feeling of joy. Being in love almost always feeling like hit by a giant wave of joy. Unless, of course, it is unrequited love.
At which point, the joy can turn into equally intense pain.
4. Love is an all-consuming feeling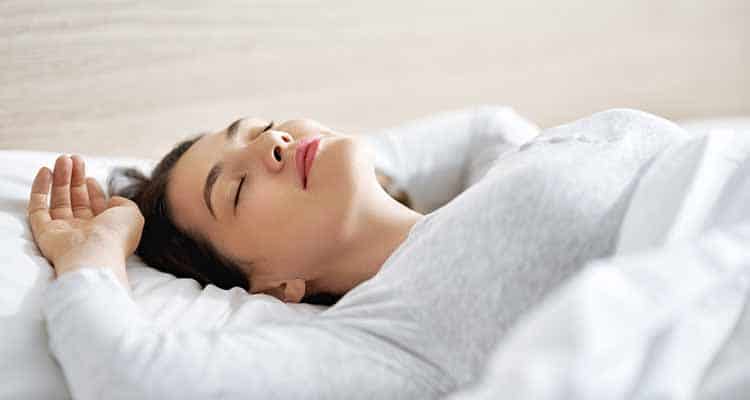 When you fall in love, the object of your affection takes up a major chunk of your mind space. They're the last person you think about at night and your first thought on waking up the next morning. Love is undoubtedly an all-consuming feeling.
5. Enduring love is peaceful
Love evolves over time. The thrill, exhilaration and heady rush that you experience at the beginning of love may give way to a sense of calmness over time. That's why long-lasting love is peaceful.
Related Reading: What love is NOT
How Long Does It Take To Fall In Love?
You may have seen people falling in love within weeks of meeting someone and those who have been interested in a person for months but still aren't sure about how to define their feelings. So, it is only natural to wonder how long does it take to fall in love.
While it isn't improbable to develop intense feelings to another person quickly, often these feelings can be lust or infatuation masking as love. If you're one of those who take time to evaluate their feelings before acting on them, don't beat yourself up about it.
It is better to err on the side of caution when it comes to matters of the heart.
Given that feeling love and accepting those feelings are a very personal process, it is hard to draw out a specific timeline for how long it takes to fall in love. However, the average drawn from surveys done in the past does give us a rough estimate.
On average, men take about 88 days to fall in love whereas women may take up to 134 days. Out of the men in love, 39 per cent tend to profess their feelings within the first month. In the case of women, the process of falling in love can be accelerated if there is sexual intimacy involved. 
It is best not to let these timelines and estimates interfere with your instinctive process of experiencing love. What more important is that your feelings are strong and lasting, irrespective of how quickly or not you fall in love.
How Do You Know You Love Someone? 11 Signs To Look Out For
Coming to the all-important question of how do you know you love someone. Here are 11 tell-tale signs of love that'll help you put those intense feelings in context:
1. Feeling high is one of the signs you are in love
No, not figuratively. Being in love gives you a high quite literally. A study carried out at the Kinsey Institute indicates that the brain of a person in love and that of a person on cocaine looks exactly the same. If you're acting like you're high all the time it is one of the signs you are in love. You can thank the dopamine in your system for it.
2. You can't take your eyes off them when you're in love
If you've ever caught yourself unwittingly staring at the object of your affection or your friends have pointed out your staring tendencies to you, it's one of the unmistakable signs you're falling in love.The constant need to have your eyes fixed on a person is an indication that you're fixated with them. Besides, maintaining eye contact helps strengthen romantic feelings.
So all that staring is just your mind's way of keeping your hooked.
3. When do you realize you love someone? When they're always on your mind
When do you realize you love someone? This question has confused many a mind for ages. Well, if the other person is always on your mind and you just cannot stop thinking of them, it is one of the classic signs you are in love. It's about time you accept it instead of fighting off your feelings.
4. When you truly love someone, you want to see them happy
Relationships are about partnership and equality. Ironically, love that is that root of romantic relationships doesn't understand these rules and dynamics. When you truly love someone unconditionally, you want to see them happy. Even if it means putting their happiness ahead of your own. If such intense feelings are mutual, you can build the most compassionate relationship together.
Related Reading: When A Relationship Is Beautiful And Fleeting Like Cherry Blossom
5. How do you know you love someone? You feel anxious and stressed
Yes, love is typically associated with warm and fuzzy feelings. However, it also makes you anxious and stressed to no end, especially during those early days when you're just beginning to realize you're in love.
All those butterflies in the stomach and being a nervous wreck around the person are natural. The fear of rejection or unsurety about the other person's feelings can cause the stress hormone cortisol in your system to spike.
6. Feeling happy is one of the signs of love
If you feel a constant streak of happiness and joy running through your bloodstream, it is without a doubt one of the signs of love. The prospect of meeting the person makes you happy. You go to bed with a content smile on your face because your mind is teeming with thoughts of them.
A text message, a phone call, an accidental run-in – everything makes you happy. Even the wait.
7. Even the mundane seems fun and exciting
One of the sure-shot signs you're falling in love is when even the routine, mundane things suddenly start to seem fun and exciting. All because you're doing them with this special person. Be it going to the movies or watching the sunset from your balcony, everything around you has a refreshed appeal. Thanks to those love-tainted eyes.
Related Reading: A Love Untested And Unlived!
8. You become more affectionate in your expressions
How do you know when you're in love with him or her? It shows in your gestures and behavior. If you're already dating this person, it could mean more intense make-out sessions, holding hands and longer hugs.
If not, then you might find yourself looking for ways to make physical contact. Leaning on them, ruffling their hair lovingly, sitting a little closer than usual.
9. A tinge of jealousy is also one of the signs of love
Jealousy is often condemned as a negative emotion but it is also an inevitable feeling that comes with the territory of love. Being jealous of their proximity to another potential love interest indicates that you want exclusivity. That is one of the telling signs of love.
However, you have to learn to rein in these feelings. Unhinged jealousy can quickly become toxic, casting a dooming spell on even the strongest relationships.
10. How do you know you love someone? You want them around your family and friends
One of the tell-tale indicators that your feeling have gone beyond attraction, chartering into the territory of love, is when you want them involved with other important relationships in your life.
If you're wondering how do you know you love someone, think whether you want to introduce them to your family and friends. Yes? Then, you're most definitely in love.
11. What it means to truly love someone? You see a future with them
When you think about the future, you naturally see your love interest in it. That's what it means to truly love someone. Be it a vacation six months down the line or making plans for your retirement home, you imagine that person by your side through it all.
Do you feel these things for a special someone? Now that you've solved the how do you know you love someone riddle, it's time to act on your feelings. Lay your heart bare, let them know!