Whether you have just started dating and want to heat things, or you have been together for long and are looking to add zing to your relationship, seducing your boyfriend can be that first rain during those harsh summer months. There's this excitement, the anticipation, and lots of gratification that follow. And we tell you exactly how to seduce a man.
"Seduction isn't making someone what they don't want to do. It's enticing someone into what they secretly want to do already." Whoever said the above lines has encapsulated the perfect definition of seduction. While some call seduction an art (which we perfectly agree with) like pottery or architecture, others call it witchcraft.
Robert Greene, the author of Art of Seduction, calls seduction "a game of psychology, not beauty" and "it is within the grasp of any person to become a master at the game". That's true. Seduction is a game of thrill, desire, discovery and satiation. In the realm of romance, it is an essential skill in spicing up your relationship.
Sometimes when things go dry in a long and monotonous relationship, it's a seduction that makes your life juicy again. At some point in our lives, we are all going to play the seducer. So, you should learn the rules now. On a lighter note, it is great fun to seduce your partner. And here are 18 ways you and your boyfriend can take that pleasure ride and you can learn the art of seducing.
18 Ways To Seduce Your Boyfriend And Leave Him Wanting More
If you thought seduction only spiced up things for the night, you are wrong. The art of seduction also strengthens your bond with your boyfriend and takes it to the next level – where you are each other's fantasies and make them come true. To seduce your boyfriend, all you need is the intention, and some kinkiness within you, and you are all set to fire up your sex life.
When you make a man yearn for you, you reignite the spark in your relationship and bolster your intimacy. Within no time, you will have him begging for more of you. Though he might not admit it, your boyfriend must have imagined you making that sexy walk in a golden bikini someday.
It's a well-known fact – everyone likes to be seduced, but not many may acknowledge it openly. So you can be assured that your boyfriend is simply waiting for you to roll the dice first. Likewise, you may want to blow your man's mind but perhaps your inhibitions get the better of you and you can't think of the right words to say to him. But what if you could seduce your partner without saying a word? Yes, you read that right.
There are many ways to seduce a man physically without going down the road of dirty talking. Intrigued? Let's start this masterclass on how to seduce a man with these 18 fail-proof tips:
Related Reading: 5 Cocktail Recipes To Try With Your Partner And Get Naughty
1. Tease him
This is a simple, good-old approach to seduce a man without saying a word that always works. Wear see-through lacy nightwear, naked underneath. Tease him, but don't let him touch you. You can also try eating melted chocolates, occasionally throwing a dirty look at him while licking your fingers.
2. Try the no-hands rule
You can look but not touch is perhaps the easiest way to make a man yearn for you and want you more than ever. If your trick works, you'll have him begging for more. But when he uses his hands, tell him it's forbidden. That will excite him further. You will see what kind of creative ways men can come up with.
3. Text dirty
Thanks to technology at our fingertips, there are now many ways to seduce your man even when he is not with you physically. When he is at work or away, seduce your man through texts. It will create a mood of anticipation for him. Say something like "I want to do things so wild to you today that I can't say them". We bet he'd be looking for excuses to rush home to you and show you a good time.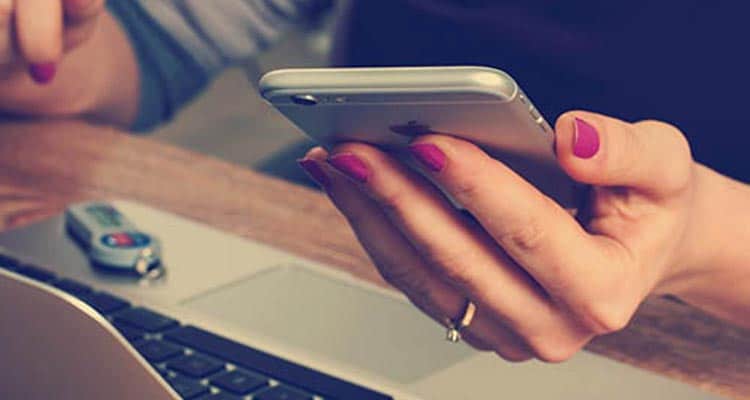 4. Send enticing pictures
To seduce a man physically, you've got to put yourself out there. What better way to do that than some tasteful yet enticing picture. No, we're not talking nudes but something along the likes of a transparent top, braless. Or a short skirt with just the outline of your buttocks. This is the kind of picture that will awaken his sleeping hormones. Expect him home soon.
5. Take him shopping
No, not the usual trip to the mall. You know as well as we do that's one of the ways to seduce your man. If anything, it'll kill his libido. We're talking lingerie shopping. "We're going lingerie shopping and you get to pick," is definitely a winner if you're looking to seduce a man with one sentence. Make him sit near the trial room and invite him to take a peek. Would he like to rip them off you, then and there? Oh, yes! This is a great way to seduce your man.
6. Surprise him with a seductive look
When you're in a long-term relationship, you don't care how you look. A messy bun with pajamas is your dress code. But the next time he rings the doorbell, greet him with open hair, minimal makeup, and act your usual self. He is going to get curiously aroused. That's how you seduce a man without saying a word. Your work as a seductress is done here. It's time to take things to the next level.
7. And then, undress
Just as his curiosity begins to get the better of him, make him sit on the couch, perhaps pour him a drink, remove your panties and bra before him. If you act clueless, it's even better. He is going to follow you around like a good dog with jaws open. This is a fabulous way of seducing a man. Some more bedroom secrets, just for you!
8. Foreplay, then walk away
How to seduce a man and drive him crazy? By leaving him wanting more. Give him everything he desires, then walk away before the final act for a shower maybe, or give an excuse that you have to go to an all-night party. Watch him craving on the bed for you. Don't be a tease though, do come back and finish what you started.
9. Take a shower with him
When he is not expecting it, sneak into the bathroom with him. A shower is a perfect place to seduce a man physically, even more so when he is least expecting it. It will ignite both of you. Fool around with him, perhaps indulge in some foreplay and tell him to hold on to that thought for the rest of the day. We promise the best sex of your life awaits you when you both get together at the end of the day.
10. Leave your fragrance
Use your favorite perfume or aromatic hairspray. Walk, leaving your tantalizing fragrance around him. Umm…he would go crazy. There is a science to fragrance and mood, use it to your advantage. A hint of the right fragrance is the way to go if you're looking for ways to seduce a man without saying a word.
Related Reading: Top 6 Reasons Why Men Love Boobs During Sex
11. Create the mood
Small romantic gestures are among the fail-proof ways to seduce your man. Take the classic approach and go all out. You play romantic music, light aromatic candles, wear a thin one-piece and wait for him with roses. It seems like a lot of work, but trust us, it is worth it. It is worth seducing a man.
12. Be his masseuse
How to seduce a man? By making him indulge in the pleasure of your touch with no clarity on what it's leading to. While massaging, take care to touch his erogenous zones. A kiss on his throat, a bite on his earlobes, circle his navel rings. His body will respond to your touch in unimaginable ways. You can even try dirty dancing.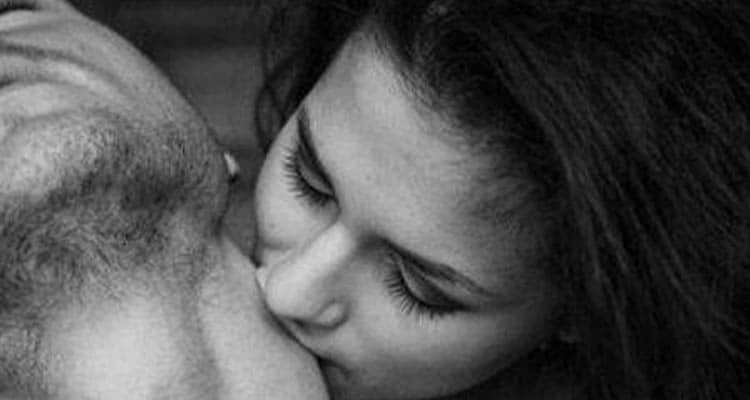 13. Plan a romantic weekend
Seduction is not just about the body. It is also about letting one's mind go free. To relax. Plan a surprise trip to a romantic destination and fill your itinerary with exciting couple activities like massages, candle-light dinners and breakfast in bed. He is going to be grateful and emotionally attached to you. It's a different kind of charm you'll hold over him. To seduce a man with one sentence, just tell him, "You and I on a staycation this weekend."
14. Play strip poker
To seduce your partner without saying a word, indulge in a round of poker with a twist. And make sure you lose more before you start winning. You can always add your variations. Go creative!
15. Roleplay
Ask him about his fantasies and share yours. Ask him which movie star he finds the hottest. And surprise him by playing his dream girl in real life. You need all your acting skills here. You can even try BDSM. Being willing to push the boundaries of your sexual experiences and open to experimenting in bed is the secret to make a man yearn for you.
16. Touch him in public
Not all of us can pull off the elevator scene of Christian Grey in Fifty Shades of Grey. But if you're together, try grazing his leg with your naked feet. Touch him under the table and then subtly touch yourself. That's hot, indicative and inviting. He'll get the hint. That's the way to seduce your partner without saying a word.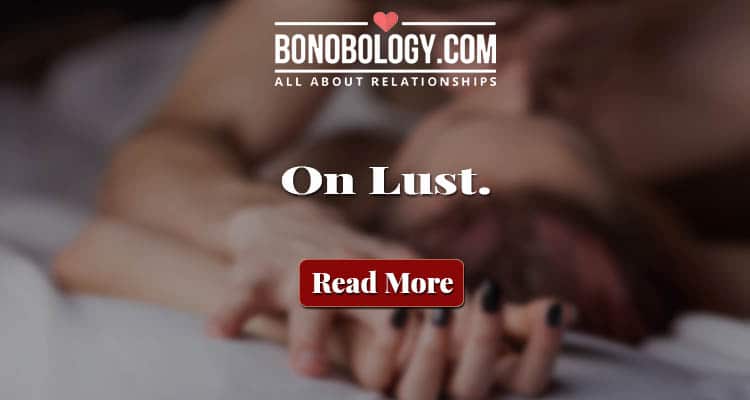 17. Try a new position in bed
Men love it when women take charge in bed. So blow his mind with some new and bold moves on the bed. He is bound to come back to you for more. Ask your friends for recommendations, read up about sex positions or look up his go-to porn online and steal some moves from there. Try this, and girl, you'll blow his mind.
18. Learn a few erotic moves
When properly executed, the right dance moves will captivate him in minutes. You can learn some moves and then select sexy attire. While dancing you can striptease or play peek-a-boo with your body, always showing but hiding more. Do you know of the erogenous zones in men? If not, you should try to figure them out.
Ladies, these are the 18 ways to charm your way into your man's body and mind. The art of seduction is not always about turning him on. It is a very useful and playful method to strengthen your relationship with your boyfriend. Never forget the golden rule though, it's not about giving him all in one go. It's always about leaving him wanting more. Begin your planning and scheming. He is waiting!
6 Bollywood Heroines Who Played Villain Roles Amazingly Well!