When we are talking about BDSM there is only one movie or rather book that comes to our mind instantly that's 50 Shades Of Grey. People who tried BDSM will tell you that it always existed. But the 50 Shades of Grey  books just brought it to the mainstream and those who hadn't Googled it yet came to know what BDSM is all about. In fact, you did see snatches of BDSM in the film Kabhi Alvida Na Kehna. In the film, Shah Rukh Khan gives Rani Mukerji tips to pep up her sex life and when she comes home equipped with a whip and attire it's the BDSM fantasy that filmmaker Karan Johar brought to the fore. It's another thing that her efforts ended in a hilarious fiasco but those who have tried BDSM have some interesting BDSM confessions to make.
BDSM Confessions Of Six Women
You do conjure up strange images when we utter the word BDSM. For many it comes with a sense of judgment and they think that being tied up and beaten is all about kinky sex. True BDSM is not for everyone so it should not be tried either. But those who have been bold enough to try BDSM have some really interesting BDSM confessions to make. Interested in trying BDSM? Then you must have an open discussion with your partner and zero in on your safe word. Who knows next time you could be making it to our BDSM confession list. Just go through what these 6 women have to say about their BDSM experience.
1. "I love being chained to the bed"
It took a lot of time for Kajal to steer her partner to BDSM. It took her a lot of time to convince her partner that she's okay with being tied up. But once they started, her partner slowly became the 'dom' she wanted him to be. Soon whips and chains were included in their arsenal to maximise pleasure. When her hands and legs are tied to four bedposts, Kajol doesn't even need intercourse to reach orgasm.
"We got there slowly. It took us more than 6 months to understand what we really wanted and what worked for us. Then we gradually introduced chains and whips. The moment I am tied up the way I am turned it's very difficult to explain. I realise now that I had BDSM inside me for so long but I was just scared to explore my that side," said Kajal.
2. "It's not intercourse but it's the best BDSM has done to me"
In her BDSM confession, Archana said she never had intercourse with Arjun but the kind of things he did to her during their sessions were the most pleasurable. After breaking up from a long-term relationship Archana embarked on exploring herself. Arjun was a younger guy but not inexperienced. Archana soon found out her need for kink when Arjun introduced it to her. It started with phone sex: the things Arjun said drove Archana up the wall just thinking about those. Then started Arjun's tease seasons. "He was a perfect 'dom' and Archana was an obedient 'sub'. Most pleasurable are the blindfold seasons," said Archana.  "I could never guess what's coming next. What part of my body is Arjun going to explore with what part of his." She whimpers and groans with every touch. Though it is not intercourse, this is the most pleasure Archana ever had.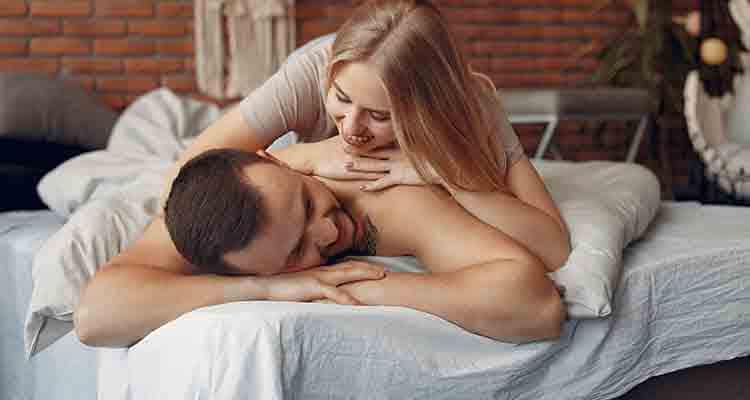 3. "He likes to see me only in my stilettos"
Aditi and Vikram are a newly married couple. In Aditi's own words: "Vikram has a thing for stilettos. He likes seeing me in them, only in them. To spice it up I add net stockings and tiny black lace and mesh cut out babydoll. The other day he bought a collar for himself and submitted his chains to me. He just wants to be my little bitch. If he is a good boy, I give him treats. But if he doesn't listen to me, he gets the whip. It's been fun."
Related reading: 12 kinky things every man fantasises about
4. "I loved being spanked"
It started as fun and games for Moumita but then her BDSM confession is interesting. Her boyfriend Kunal would spank her when nobody was looking. Moumita soon realised that that subtle pain arouses her more than anything. "I would then tell him to spank me when we were in bed. I loved it and sex was awesome," he said. So she bought a leather whip for Valentine's Day and told Kunal that she has been a bad bad girl. With the lash, Moumita became more and more aroused. Kunal finally got to see the wild side of his girlfriend in ways he never imagined.
5. "Chains and whips excite me"
Nilima's BDSM confession could be well out of the movies. "When I entered Punam's 'other' bedroom on our second date I was thoroughly scared. There were things hanging from the wall that I've only seen in videos and not in real life. I quickly said to her, "Punam, I'm not into BDSM", she assured me that I don't have to be intimate with her. I soon found out that chains and whip excite me, but the thought of me being on the receiving end freaks me out. Punam made me realise that I'm a 'dom' rather than a 'sub'. I finally felt easy when I took charge. Seeing Punam in pink handcuffs and a gag with complete control over her gave me the ultimate satisfaction. Sometimes Punam whispers to me, "I think I've unleashed the devil in you."
6. "BDSM confession of Bangkok trip"
Her Bangkok trip after graduation was a trip to remember for Proma and her friends. Though the first rule of the trip as they are never going to talk about it, she told me in secret (Don't tell anyone) Proma was surprised to find that whatever you like is available for a price there: whether you want to be pampered or tortured. She found an SM centre there where they'll tie you up and whip you for your pleasure. Till date, whenever I ask her how it was she says, "They did nothing to me the devil won't for feeling that much pleasure."
These confessions do tell you what BDSM feels like. Do you have a confession to make? Let us know.