A budding romance enjoys its fair share of bedroom shenanigans, but if you're stuck in a rut of the tried-and-tested positions, things can get predictable very quickly. Understandably, "predictable" is the last word you'd want to describe your sex life as. That's exactly when a few sex positions that men love might help spice things up. 
Once you're a couple of years into your relationship, sex becomes a one or two-position affair at best. The excitement wavers and t-shirts are rarely taken off. Before you know it, you're both checking your phones mid-sex. Sure, the same positions get the job done, but is that why you're having sex in the first place, just to get the job done? 
What happened to that fiery passion? There were days when you could hardly keep your hands off each other. Although the fire has to dim down at some point in time, it doesn't mean you still can't have a wild night once in a while. Have you thought about some new sex positions to try? It's time to put a little effort and look into a few romantic sex positions to give your man a sweet surprise in the bedroom.
Perhaps you're looking to roll back the years or you just want to spice things up. Either way, these sex positions that men love will give you all you're looking for and a bit more. Let's get you two back to the days when you could feel a current run down your spine anytime they were around. Take charge on the bed again with our guide to sex positions to please him!
Try These 15 Sex Positions That Guys Enjoy
The same-old easy sex positions might just end up putting you off the whole experience since you know what you're going to get before you even walk into the bedroom. You don't want to be planning the rest of the week while you're in the middle of lovemaking, and if you are, something's clearly wrong. Even when things seem to be going well, it's easy to get stuck in a routine. Keeping things fresh in the bedroom is what's going to maintain the excitement and transform a relationship into a happy and lasting bond.
When both of you feel good in the bedroom, there really isn't any way it might end up disappointing, unless you run out of condoms. Every position brings with it its own possibilities, but when you find the one that truly works for you, you're going to regret not having tried it sooner.
There's one more thing to note. You can try all the bendy sex positions men enjoy from the pages of Kamasutra, but it won't be as much satisfying unless you two still connect on a non-physical level. If you have given up on sex life and remain distracted throughout the act, it may seem like there is no way to improve your situation. But once you throw passion back into the mix, you will find yourself enjoying the novelty of the act with the same guy you've been with for years. This could well be what you need to give the relationship another chance.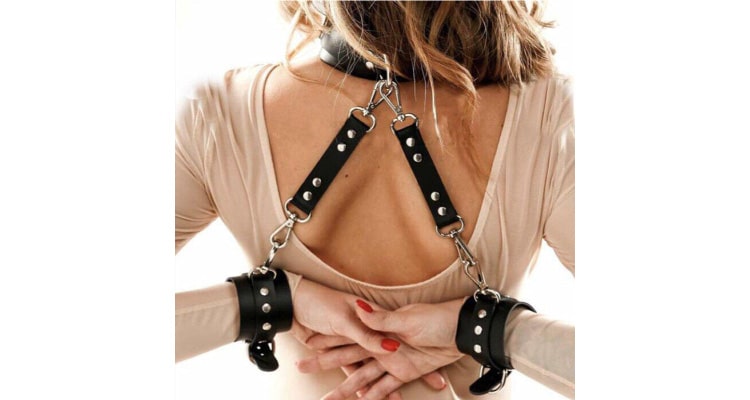 Due to the deep emotional connection that comes with making love to your partner, intimacy becomes almost as important as the act itself. Intimate positions help you feel closer to each other. If you are looking to unleash the sex-goddess in you to please your man, these are the 15 positions that are on every man's list of fantasies. These are the sex positions guys absolutely enjoy. Take your pick!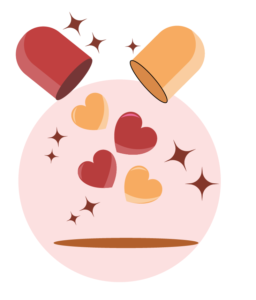 Get your dose of relationship advice from Bonobology right in your inbox
Related Reading: 5 Sex Positions For The Supremely Fit
1. The classic missionary
It goes without saying that this position is a classic. It is easy and intimate and almost everyone can get the hang of it easily. You lay flat with your back and the man faces you. It gives enough eye contact and you are free to use your hands. Though he is in charge, you are in a comfortable position too. Provided you tweak it a little by plopping a few pillows under your butt, it can be a pleasurable position for women too.
The ol' reliable, the vanilla, the dependable, call it what you want, there's no denying the fact that missionary feels good. Granted, it's one of the easy sex positions, but don't let its simplicity fool you. There's still plenty of room for discovery during missionary. All you have to do is play around with each other's bodies. Psst, the intense eye contact you make is going to lead to better emotional connection during sex, if that's something you're into.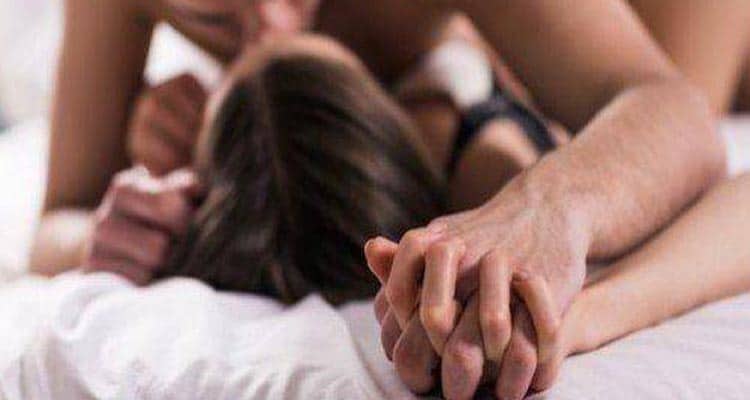 2. Your legs on his shoulders
This is a variation of the humble missionary position. With your legs spread over his shoulders, he gets support and gets to reach a few places he might not have been able to before. It is undoubtedly one of the best sex positions for men because it gives a little twist to the classic comforting missionary. And yet you get to stay connected with your partner. As you rock back and forth with the movements, this sex position is a great way to warm up your bodies into action after a chilly winter date night.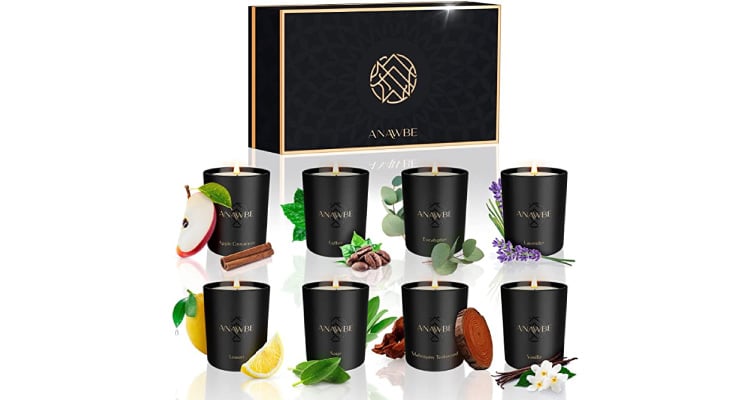 Alternatively, you can reach his hips with your legs and lock him in if you're looking to get a bit kinky. Add a pillow under the hips to get better support and penetration. You both can see each other enjoying the passionate moments together. Men love this position as their partners also get to actively participate in the act and it gives them a boost.
Related Reading: 11 Signs You Are In A 'Complicated Relationship'
3. Looking for sex moves that make a man happy? Get on top of him!
This one is every man's favorite. He likes to see you confident and in full control. You get to drive the sex, ride him, and take control. Even though a man might say every sex position feels great, who wouldn't like to just chill out, lay on their back, and let their woman do the work for them?
Return the favor for all that missionary action, ride him by getting on top and taking control. If he feels lazy, just put a pillow under his back and ride him. This gives extra penetration without much effort from the guy's side. Undoubtedly, this is one of the best sex positions for men.
4. The cowgirl position
This is a slight variation of the woman on top. You sit on the top but do not face him. Much like the woman on top, this is a sex position men love since it means they're not doing most of the work. Plus, to put it mildly, the view they get is rather enticing as well. 
You can try different variations of cowgirl sex positions to please him in bed. Men get the utmost pleasure when you are taking control and they get to touch you all over, observe you in motion, so sensual and flattering.
Related Reading: 11 Types Of Taboo Relationships You Should Know About
5. The intimate feeling – spooning
Seriously, is there anything more loving and comforting than spooning with your partner? When you have a scope to try sex positions from the spooning posture itself, why not give it a go? It is one of the romantic sex positions for both of you because it helps foster emotional intimacy on another level when he holds you close in his arms from behind.
You lay together with your back facing the guy's front. You can lift one leg and allow him to push himself between your legs and close your legs. You can move along with him to make the experience more rhythmic and pleasurable. Let him cuddle you from behind and have gentle slow-motion sex and quickly fall asleep. This is a very relaxing sex position for a guy.
6. Do the doggy style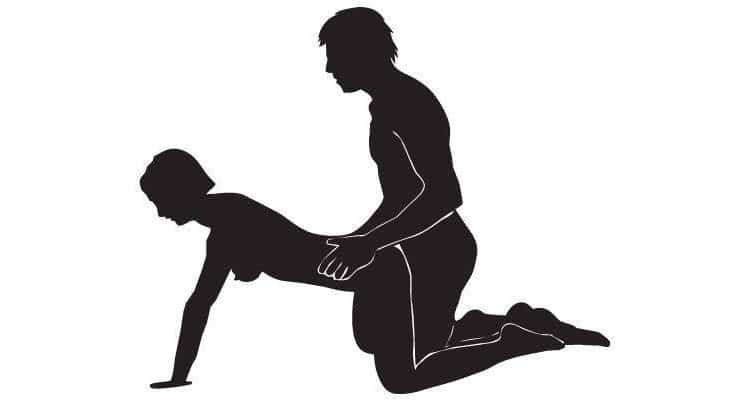 What is the sex position men enjoy the most? It has to be doggy style. He is in full control in this position and unleashes the animal in you. Every man loves this sex position, as he has full control and can attain deeper penetration. For some reason, men pride themselves on how well they maneuver during the doggy-style position. In the list of sex moves that make a man happy, the way they navigate in a doggy style ranks high up there.
7. Standing pose
You won't even think about certain positions men like until you both slide into it spontaneously in the heat of the moment. You may as well propose this if you are trying to impress your man with sex positions to please him.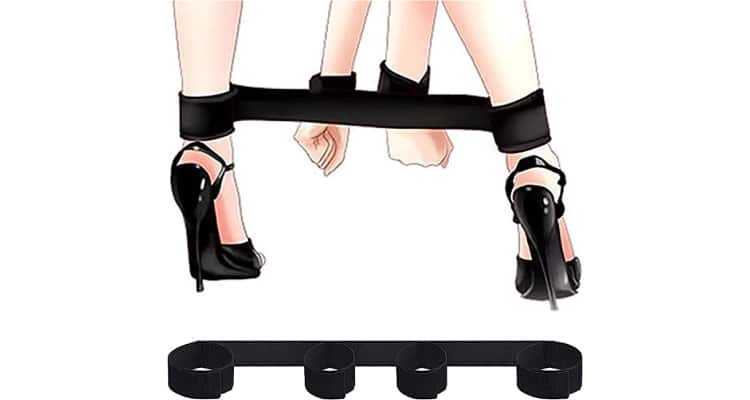 Essentially, this not-so-easy sex position requires you two to be standing up while doing the deed. Perhaps you can put your legs on his arms and he can lift you up, and pin you against a wall. This does require a bit of strength, so unless he hits the gym regularly, don't expect him to stay in this position for too long.
Related Reading: Dealing With Jealousy In Polyamorous Relationships
8. Sitting on a couch
As the name suggests, the man sits on the edge of the couch while you sit on his lap and wrap your legs around his waist. You can get cuddly and have a kissing session while living your sexual fantasy. Since there's usually deeper penetration in a position like this, you might just end up making this your go-to position.
9. Sitting on his lap
Let's talk about another one of the sex positions men enjoy as it's doable outside to beat the monotony of the bedroom. You sit on his lap, back facing him. Take the support of the chair you both are seated on or press your leg to the ground for extra support. This is a variation of the doggy style where he is dominant. You can control the angle by rotating a little and pressing your hips.
10. The steamy shower sex
There would hardly be a couple who doesn't enjoy bathing together. Steamy shower sex brings about a different level of intimacy, don't you think? It will any day top the list of romantic sex positions men enjoy. Pull him into the bathroom and have a shower together. You'll surely turn him on. Rub a foamy loofah on him or get your hand moving in the right areas, there is no end to how much you can explore within those bathroom walls. Bathing this way can be fun too if you like to be playful.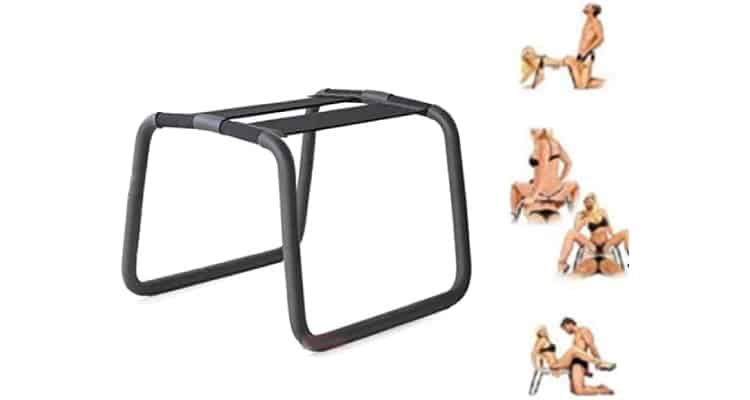 Related Reading: How Do I Stop Begging For Attention In A Relationship?
11. Standing in the hallway
Once the bedroom and the couch are covered, you are going to need more places to explore your kinky side. Have you thought about the narrow hallway between the bedroom and living room? Find any such nook in your house where two walls are close to each other.
This can be in the hallway or any other cozy corner of your house. You lean on the wall facing each other or facing the wall. He penetrates you using the wall for support. This way, you can both get the support you want. It is one of the positions men like if they are super active and love to explore new pleasure spots with you.
12. One of the more exploratory positions: The criss-cross
Imagine two opened-up scissors, rotating in a way to make their centers meet with each other. Now do that with your partner. Keep a leg on his shoulder and another under him while he does the same with his, and have at it. Granted, it's not really an easy sex position, but hey, who said sex always has to be easy? Try it out, the result might surprise you.
13. Sixty-nine
The age-old oral stimulator that's been around in pop culture forever. We doubt you don't know this one, but it essentially is you putting your rear end on his face while you go down on him. The sixty-nine is one of the most famous sex positions and for good reason too. As one of the best oral sex positions that men like, this position usually leads to mutual satisfaction and fun. What could be better than pleasuring each other at the same time?
14. A quickie here and there
Any sex position can turn into a sex position men love, simply because the thrill of a "quickie" is unparalleled. A quickie by the kitchen slab, maybe while you're getting ready to go somewhere, or if you're feeling especially kinky, in the parking lot of that party you've got to attend.
Related Reading: 10 Reasons Why Guys Love To Go Down On Their Women
15. Corner of the sofa
As the name suggests, you can have fun on the sofa. Certainly one of the best sex positions for men on a lazy day when you two are not up for all the crisscrossing. Well, this might come up while watching a romantic movie or something. Also, for some great daytime sex. The girl lies on the side of the sofa and the guy penetrates her from behind.
She can lean on the hand of the sofa while resting her breasts and shoulder on the sofa. The cushions can come to support. There's no doubt guys love this sex position. Sex while watching TV? Yes, please!
When it comes to sex, be creative and do things that fit you guys the best. Go as per your moods and unveil your secret desires. Explore new places if you are bored with the bedroom. Kitchen counter, bathroom, swimming pool, staircase, corridor, or in a restroom of a hotel during a party.
You can bite each other at the right places or nibble a piece of strawberry or chocolate while kissing each other. You can give a flavored kiss or a smooch. So when it comes to lovemaking with your guy, the sky's the limit. Be creative and sexy, and prepare to blow his mind and have yours blow in turn.
Disclaimer: This site contains product affiliate links. We may receive a commission if you make a purchase after clicking on one of these links.