No matter what background you're from, the respectful sentiment toward the military is universal. This blog is dedicated to one of the only sites that have taken the dating lives of military personnel seriously. So, read on for a detailed Military Cupid review that will help you find the right match. All military singles, forward march!
What comes to your mind when you think 'military'? The mind immediately displays pictures of people who embody discipline, a code of conduct, and honor. Their demeanor isn't just impressive and respectable, but attractive too. Be that as it may, the military dating circuit is very different from that of us civilians.
The romantic instincts are different, the priorities are different, and so are the preferences. Imagine how difficult it would be for a soldier who has been at war for a while. Would they be worrying about dating tips or survival? The very people who provide us with a sense of safety to be able to live freely and express ourselves, might not know enough about dating culture to help their own romantic interests.
They could use a Cupid, right? There are a lot of people out there who are looking for someone in the military, but the likelihood of them crossing paths is quite slim. This is where the military dating site, Military Cupid, comes in.
What Is Military Cupid?
Serving in the military is probably the bravest thing you can do, but it can also be quite a lonely life. Sure, you can speak to your friends and family, but the feeling of romance and its warmth is unparalleled. Army dating is tricky for obvious reasons. The single military men and women look for people who understand the military lifestyle. The deployment, the war, the constant state of alert, the call of duty – it is not for the weak of heart.
On the other hand, people who seek discipline, respect, and honor as core values in a relationship, tend to fall for people in the armed forces. Military Cupid is a platform that bridges the gap between these seekers. It is an online dating platform that is specifically focused on this niche audience. Call it an army dating site if you will. MilitaryCupid.com is one of the very few military dating sites that has a great record of connecting military singles with the right matches in an effective manner.
Our data shows that there are over 600,000 registered members on the Military Cupid app and website. Out of these, over 70% are civilian women who are looking to connect with single military men. Although the demographics are not limited to this, they invite people from all ethnicities and religions to come forward and make genuine military single connections.
How To Sign Up On Military Cupid?
Much like the military itself, military dating apps need to be highly efficient in their user experience. The Military Cupid sign-up process is pretty swift and simple. It hardly takes a few minutes and then you can start exploring the field. Below are the steps you can follow to have the army Cupid work its magic for you.
1. Easy sign-up
The process of signing up on MilitaryCupid.com is pretty standard. You will be asked to give your first name, a valid email address, a password to use for the site, and details about your sex and age.
Once you have provided this information, you will be taken to the next page. This is where the fun begins.
2. Upload your best pictures
This is an optional step, but we'd highly recommend it. A nice picture increases your chances of matching. You wouldn't trust a profile if it has no picture, would you? Once uploaded, your pictures will be subject to approval. This approval usually takes about 12 hours.
3. Create a stellar profile
This is where it gets interesting as this customization helps you filter the crowd. You'll be asked about a dozen questions about your personality, hobbies, and preferences. They are not mandatory, but the more you answer, the better the chances of getting a perfect match.
4. Make your type crystal clear
The next thing to do is to decide what kind of military singles or civilians (as the case may be) you would like to match with. You can define the military background or ranks, appearance, and basic information like languages known and religion. To choose a life partner, you need to be clear about what you are looking for.
5. Verify your profile
The military is all about honor and code but the internet, on the other hand, can be quite devious. To save the users from fake profiles, a verification process was included in this military dating app and website. You will have to upload a picture of a government-approved document to make your Military Cupid profile 'verified'.
Related Reading: Is Online Dating Easier For Women?
Pros And Cons
If you are in the military or into military personnel, MilitaryCupid.com seems to be a great virtual dating option for you. But it, too, has a few downsides. Let us explore the pros and cons to help you make an informed decision.
| Pros | Cons |
| --- | --- |
| Sleek design and smooth user experience | Some basic features can only be availed via paid accounts |
| Unique verification feature | App available only to Android users |
| Extensive search and match feature | Messaging options require a paid membership |
| Swift registration process | Limited military-specific features |
Quality Of Profiles And Success Rate
Military Cupid is a great military dating app, especially for long-term relationship seekers. It seems to embody the same core values as that of the military. Hookups and one-night stands are not that frequent among the users of this army dating site. The outstanding record of 87% stellar matches speaks volumes about the quality of profiles.
Frauds and fake Military Cupid profiles are extremely rare too. Who would want to mess with the military anyway, right? With a reply rate of 89%, they definitely provide a high success rate. As per a Military Cupid review by a user, Missy, she knew she'd found her perfect match the moment they set eyes on each other. Her father was a soldier and was martyred in a war, and she always knew she wanted to spend her life with a military man. She matched with Jack and instantly found her military single connection.
Many such users have credited Military Cupid for their thriving and satisfying relationships. Army dating has never been so simple and accessible. The Military Cupid app carries all the arms and ammunition required by the military singles to win over the field.
Related Reading: 9 Expert Tips To Grow In A Relationship Every Day
The Best Features Of Military Cupid
The Military Cupid app and website have all the basic modern features that make it the best army Cupid out there. We'll now be focusing on the unique features of this high-ranking official in the military dating circuit.
1. Advanced search and match feature
This feature makes matching faster and easier. You can simply search for the criteria that appeal to you the most, and all the members who meet them are shown on your search results. You can type in ranks, physical attributes, language preferences, etc. Could it be any simpler?
2. Military Cupid tags
While signing up, you can choose various tags that best define you and your dating interests. This is a unique feature that will enable you to match with people with similar mindsets. When they search for a particular tag they resonate with, you'll end up in their results.
3. The live chat feature
Most users on Military Cupid prefer messaging. But if you are looking to escalate this process, there is a live chat feature that you can use. It is similar to a messenger, so it's pretty simple to use. It is a smart way to avoid the hassles of texting while creating a stronger connection on the live chat.
4. Breaking the ice through picture comments
This is a very effective feature that is available in the trial version as well. You can comment on the specific picture that you liked along with the reason that you liked it. It is a simple way to break the ice and dive straight into a meaningful conversation. Small talk is overrated anyway, this can be your chance to bypass that and show some genuine interest.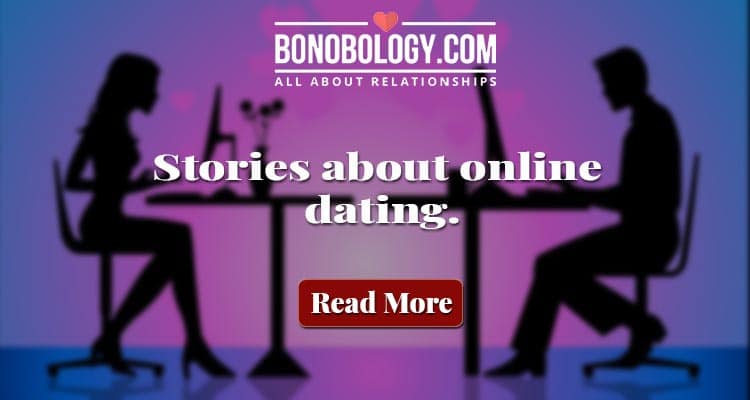 Subscription Pricing
The economical pricing model of Military Cupid consists of two tiers: a gold membership and a platinum membership. You can start with a free trial and check out the basic working of the site. Eventually, you'd want to upgrade to a paid membership as it provides great features at a very reasonable cost.
| | | | |
| --- | --- | --- | --- |
| Membership | Duration | Monthly price | Total |
| Gold membership | 1 month | 29.98 USD | 29.98 USD |
| | 3 months | 20.00 USD | 59.99 USD |
| | 12 months | 10.00 USD | 119.98 USD |
| Platinum membership | 1 month | 34.99 USD | 34.99 USD |
| | 3 months | 23.33 USD | 69.98 USD |
| | 12 months | 12.50 USD | 149.99 USD |
Our Verdict
If you are looking to date military men and women, or if you are in the military looking to date suitable civilians, Military Cupid provides an amazing platform. The sleek design and the smart features enable effortless navigation of the app. The economical pricing system is another USP that has made Military Cupid stand out in the matchmaking market.
There are enough options for free-trial users to explore the app and its basic features. These features are more than capable of finding the new users their potential dates. The unique features that come with the paid memberships are absolutely amazing. Features that open email and video chat in the platinum membership are our favorites.
Assisted by the super fast Military Cupid login, the advanced extensive search and match feature is a definite winner when it comes to finding yourself the perfect match. All in all, if you are looking for a serious relationship with one of the armed forces personnel or vice versa, this is one of the best military singles sites out there.
The only downside we see with this platform. The only feature that is military-specific is the one where users can search for matches by putting ranks in the search bar. Even though it does carry the reliable and solid character of the military, there is no emphasis on making it more military-friendly.
FAQs
1. What dating app do military men use?
Apart from Military Cupid, some other apps that are widely used among military people in uniform are eharmony, EliteSingles, Christian Mingle, and Zoosk. Military Cupid, as its name suggests, is one of the only military niche dating websites in the market at the moment.
2. Is Military Cupid free?
Yes, registering for Military Cupid is free. While the free account has access to search features, friending, and winking, to avail of the messaging function and other bonus features, one needs to upgrade to a paid membership.
3. Does Military Cupid have an app?
Yes, Military Cupid has a leading military dating app that focuses on connecting military men and women with their perfect matches. The app is powered by an extraordinary UI/UX that reflects the standards and reputation of the military.
4. What is the best military dating site?
There are some great websites out there that facilitate online dating for military personnel or for people who want to date military men and women. However, Military Cupid tops them all as its name and reputation attract the best profiles.