SilverSingles is one of the most popular online dating sites for singles over 50. In this article, we present an honest SilverSingles review that will help you decide how suitable it is for you. The dating website caters to people looking for new friends, casual dating, serious dating, or finding their soulmate. According to the dating site, its smart matchmaking algorithm generates suitable recommendations for long-term romantic partners.
When you are 50+, it can be daunting to find someone close to your age, who shares your interests and is looking for something serious. We are here to tell you that finding a partner in your age range can happen for you and that there are many potential partners for you out there. You just need to know where to look for them and what type of people to avoid. The dating site for people over 50 can find a match even if you are 97 years old.
Here's What You Must Know Before Signing Up
Looking for the perfect partner online involves a significant amount of trust. Virtual dating is just not that easy. So, if you are seeking a partner through a website like SilverSingles, there are some aspects you must be aware of.
Silver dating in the age of the internet
It's not easy to find the right partner when you are in the senior age group. The dating scene is not as abundant. However, the internet has changed everything. The website has made it easier to date and finds potential matches from anywhere in the world for senior citizens, though it comes with certain obscurities.
Related Reading: Is Online Dating Easier For Women?
Features that make silver dating easy peasy for you
Our SilverSingles review suggests that the interface is very modern and the site is easy to navigate, which is always a plus. You can filter by age, location, and interests, but that's about it. This may not be a problem for some people but it is an issue for those who enjoy being able to narrow down the search by specific interests like religion, smoking habits, etc.
Flip that silver head and try it for yourself
The best way to find out if SilverSingles is a good fit for you is to do your own SilverSingles review. You can read what our experts have to say here (and we encourage you to do so), but the final judge and jury should be you because it's you choosing a life partner at the end of the day. Fortunately, we've included a link ahead to a free trial that will allow you to try it for free right now. Try it out for free.
Saving you the trouble
SilverSingles offers a reliable service that aims to connect seniors looking for serious, meaningful relationships. The SilverSingles app uses information such as age, location, and user responses to a personality questionnaire to suggest the most compatible partners. Their service offers high-quality matches and is the best option for anyone over the age of 50. The app is best suited for mature, older, or senior singles looking for quality over quantity in the online dating community. As per our SilverSingles review, the platform has well-rounded people who are serious about meeting somebody special and developing a real connection.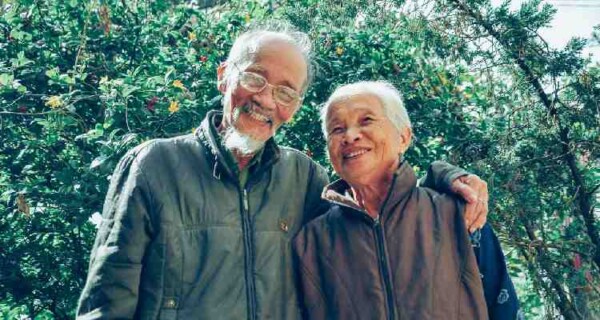 How To Sign Up To SilverSingles
A website or application interface must be easy to understand and navigate to make optimal use of its services. Here are some points that will help you sign up and build your profile
New users create a SilverSingles profile by selecting their gender and whether they want to date a man or a woman, then entering some personal information, an email address, and a password.
When new members answer a few basic demographic questions like date of birth, relationship preferences, and education, the profile begins to take shape.
Members can then specify what attributes they want in potential matches or what they consider mutual attraction signs. These can be such as age or education level even. The members have to answer a questionnaire, provide a real picture of themselves, and create a biography for the best possible matches.
The Gems Of Our SilverSingles Review – Its Top-Notch Features
SingleSilvers has a lot to offer in terms of ease of access, simple navigation for senior users, and guidance on how to improve their dating profiles. The app has been created especially for the older generation keeping in mind their needs and priorities.
Navigating the Homepage to silver dating
The dating site and its app have a lot of great features. Some of the top picks include getting daily matches delivered to your home page, professional coaching for a profile makeover, seeing all profile visitors with a premium membership, and seeing all notifications and signals in one place – the dashboard.
Related Reading: 12 Facts Of Older Woman Younger Man Relationships
Spot profiles with filters
The profiles on the SilverSingles dating site database are extremely diverse, encompassing a wide range of habits, preferences, personalities, and interests. The profiles are easy to read, and all of the users have been recently active, as they do an excellent job of filtering out potential matches who haven't been active in a while. The platform's corresponding algorithm searches the online dating website's subscription base to find the best possible matches for you, based on the results of your personality test and the specific preferences you listed. SilverSingles does the legwork for you as you look for love or companionship. But along with that, you should also know all the best ways of writing a dating profile to attract the best crowd!
On the SilverSingles website or mobile app, there are several ways to look for potential matches. First, at the top of the page, a heart icon indicates the number of possible matches you hold. To view the list of matches, click on the heart. Each match is given a number to indicate the degree of compatibility. The greater the score, the greater the compatibility between the two.
Get coached, do better at silver dating
The Coaching feature is another fantastic feature. Hover your mouse over the small, round picture in the upper right-hand corner of the web page to access this feature. Then click "Coaching." You can hire a professional online dating profile writer for $99 to help you write your profile.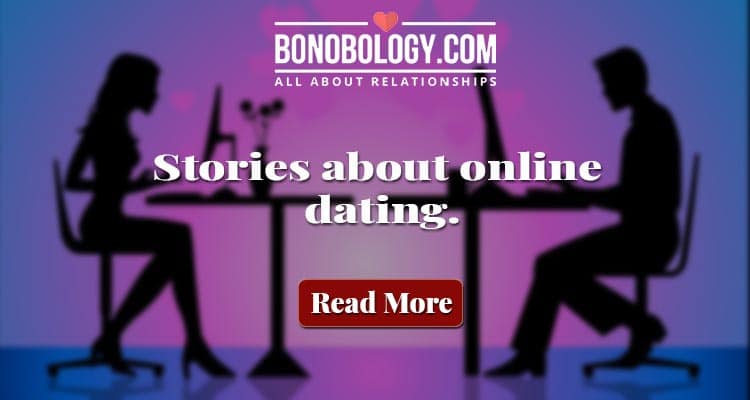 Success and rating of SilverSingles
The online dating site is well-known for providing a supportive online forum that is protected by data encryption and has dedicated customer care support. They have a rating of 4.5/5.0 stars overall, with around 800,000 monthly users globally, and a free application available on Google Play. Been manifesting love in your life ever since the divorce? SilverSingles is here for you!
Supportive customer care service on SilverSingles
The dating site offers prompt and dedicated customer service to singles looking for their perfect match. They are devoted to solving problems related to your profile, your personal details, app functionality, and others. You can reach out to them without hesitation and they will provide you with solutions in no time.
Related Reading: Unicorn Dating – Best Dating Sites And Apps For Unicorns And Couples
Pricing Of The SilverSingles Dating Site
The premium membership has several payment options. Users can sign up for a membership of three, six, or twelve months. Each membership term comes with a monthly fee. The longer the term, as with many subscriptions, the lower the monthly payment.
| | |
| --- | --- |
| Premium Lite (3 months) | $49.95 per month |
| Premium Classic (6 months) | $37.95 per month |
| Premium Comfort (12 months) | $27.95 per month |
Pros and cons of SilverSingles
Let's be real. Everything in life comes with some cons, so we can appreciate the pros even more. The SilverSingles dating site has several ups and downs that we must cover in this segment. The goal is to get you one of the most balanced SilverSingles reviews.
| | |
| --- | --- |
| Upsides | Downsides |
| The best-suited matches are picked for you every day, so there's no need to sift through thousands of profiles. | A lengthy questionnaire, but it helps match you with other users. |
| Simple to use and enhanced user experience. | You will not be able to see user photos unless you have a paid membership. |
| For $99, you can get professional profile writing assistance. | The free membership does not allow users to interact with potential matches. |
The final verdict:
We believe that the best relationships are formed by two people who are not identical but have enough in common to keep things interesting or spicy, as the case may be. To sum up, our SilverSingles reviews, if you are over the age of 50 and are serious about finding friendship, love, and companionship, the SilverSingles dating site is the place to be.
If you have been single too long, are divorced, separated, or widowed, this honest review by us will prove to you that they're one of the best online dating communities filled with like-minded single people that you're looking for. As William Camden once said, "The sea hath fish for every man."
FAQs
1. Do SilverSingles have fake profiles?
SilverSingles dating website is usually safe. However, in some cases, certain fake profiles may slip through the registration procedure. Nonetheless, customer care is prompt in helping and safeguarding against such uncommon scenarios.
2. Do SilverSingles have a free trial?
Yes, SilverSingles' free trial period is completely risk-free. In fact, it isn't even a trial – there is no time limit or requirement to enter your credit card information to access the dating site's free version. You can experiment with this site without fear of jeopardizing any personal information. We have added a link to the free trial at the top of the article.
3. Do SilverSingles really work?
SilverSingles is crammed with high-quality matches and is the best alternative for individuals over the age of 50. SilverSingles is said to be a safe and suitable online dating site for senior singles looking for quality over quantity in the online dating community.
4. Do I get my money back if I am not satisfied with SilverSingles?
No, there is no refund option available once you purchase a membership, even if you are dissatisfied with your experience. You can reach customer care for cancellation and refund policies.
Zoosk Reviews: A Balanced Analysis Of The Popular Dating App