My wife had an affair. Not once but twice. And I was blissfully unaware both times. Until I came across her chat one Saturday evening on her phone. She'd forgotten to delete it completely.
I questioned her. She denied it. I threatened to call the guy at midnight. I did. He did not pick up.
Defiant, she continued to refuse to accept that anything had happened.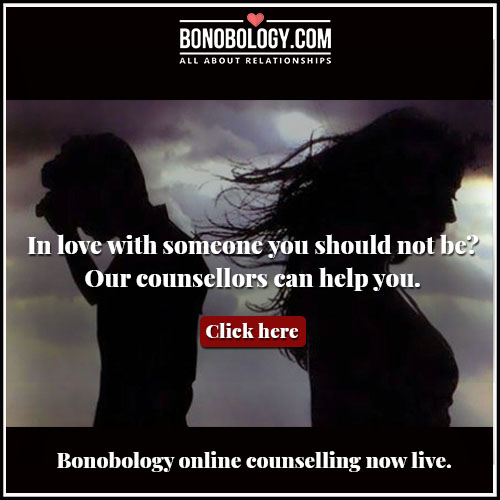 Not satisfied, I created a clone of her messaging app on my laptop on Sunday.
On Monday morning, I had proof that she was having an affair. Monday night, I questioned her again. She again denied it. I showed her the proof. She broke down and confessed.
Related reading: I love my husband, but sometimes I love the other man a tad more
Two days later, after sustained pressure, she accepted the first affair too. It was with a close family member.
That affair had happened one year after our first child was born. She had been fooling me for 15 years.
I was devastated. My whole world came crashing down. I actually left home and wandered around for 7 days, not knowing if I should stay alive or die. I felt my whole life was a sham.
All my closest people had conspired against me and laughed at me behind my back. Maybe they all knew I was a fool, a sucker. For 7 days, I remained out of touch from my friends and relatives, not knowing who else was a party to this, whom to trust!
When I finally contacted her, she was on the verge of a breakdown. I called her to Goa. She came, in spite of everyone who advised her against meeting me alone. For two days, just the two of us talked and discussed what went wrong and if we had a future. I realised that in spite of everything, I had responsibilities. Primarily towards the two wonderful kids in our lives. It didn't matter if they carried my genes or not. I had brought them up and taught them to face the world. The connection I had with them was stronger than any blood connection. In spite of my situation, I couldn't afford to let their lives be ruined due to her actions and my reaction.
Related reading: 6 reasons people give for having affairs
We came back home. It took me almost 6 months to come to terms with her affairs.
During the course of this slow and tortuous journey, I realised that the root cause of my hatred and anger was not her actions, but the unrealistic expectation that I had from her.
We all expect it from people we love. Loyalty. Quid pro quo. If I was loyal, I expected her to be the same. We don't realise we are not clones of each other. The problem lay with me, with my unrealistic expectation from her, a professionally qualified independent-minded human being who was an equal, not a subservient, second-class life partner.
The realisation was not sudden but gradual. It started with my search for the reasons that could have prompted her actions. What could lead her into a passionate fling with other individuals when she had a fairly prosperous, sexually exciting, professionally fulfilling and satisfying married life?
I read a lot of articles and watched a lot of videos on love, marriages, and affairs online. I realised I was not alone. And it slowly dawned on me that she had affairs not because there was anything wrong with me or our relationship.
She, just like me, had an underlying need to be appreciated, desired and admired by more than one person in her life.
I found that the concept of loyalty and fidelity are the biggest reasons for the breakup of marriages and relations. Being loyal to one person or idea or people is antithetical to the independent spirit of human beings. Every person yearns for freedom. Loyalty to one person lifelong is like being enslaved. No wonder people rebel.
Today, I feel much more mature and able to handle ups and downs, not only in my marriage but also in all other spheres of life. I have become more open to human frailties and am non-judgemental about the actions of others.
I strongly believe that what happened in my marriage was a lesson for life: to make me a better human being.
Why can't I take care of my parents like my husband takes care of his?
Readers react to a woman using her husband's name as an excuse to stop an affair
What are your legal options when breakup leads to revenge porn?
My in-laws want me to quit my job and stay at home to look after them