Secret chat app for lovers
Picture this: You're studying in London, and your heart is yearning for your loved ones in India. Thanks to the wonders of technology, you can now bridge that distance effortlessly. But with all sorts of information about the life of a person available at your fingertips, maintaining your privacy becomes difficult. Especially for couples, right? But not with the invention of couple messaging apps that help millions of love-struck youngsters to stay low-key about their relationship and romance. 
What are couple messaging apps, you wonder? Well, sometimes all the data and chat threads can be leaked or automatically deleted on social media platforms like Instagram and Facebook. For example, it is very easy to hack into your account and get access to all the romantic messages you might be sending to your secret girlfriend or boyfriend. 
To combat this problem, a plethora of instant messaging apps for couples has been developed. They allow lovers to talk in privacy without the fear of their private conversations being leaked or discovered. Sounds cool, right? These chatting apps for couples are especially useful in the case of a long-distance relationship or a secret love affair. We have a list of 10 best private couple messaging apps for secret chatting so that you and your SO can talk in absolute privacy. Let's turn the dark mode on.
10 Best Private Messaging App For Couples
Couple messaging apps for a secret chat are the modern-day equivalent of secret love letters. While the generation of the 21st century has forgotten how to write a love letter, they are great at texting. An entire relationship can thrive on text, as long as it reaches the intended recipients.
The secret ingredient to this modern romance is none other than rock-solid security, that guarantees nobody has access to the private feelings and words of your heart. When in a long-distance relationship, a secret chat app for lovers is a secure and safe way for sexting. So, here is our list of 10 best private messaging apps to keep your love story going without being thrown in the public eye:
1. Between  
Platform: iOS & Android
Cost: Free
Between is a couple messaging app targeting those who are in a long-distance relationship. It is compatible with both Android and iOS. This app is packed with unique features that will keep your connection strong, no matter the distance. Here's why:
Between has an in-app shared calendar for keeping track of key occasions
It has a weather forecast for changes in your separate locations
There is a special countdown feature for your video conference dates – the perfect way to build anticipation
Between is one of the most popular private messaging apps for couples because your chat history is end-to-end encrypted. You can chat with your beloved for hours and share the deepest secrets of your heart without worrying about being exposed
As per their privacy policy, the app does not store your passwords but encrypts them, allowing complete security

Every photo or message shared via Between is encrypted and then stored safely – making it one of the best encrypted messaging apps
2. Kast 
Platform: iOS & Android
Cost: Free
Long-distance relationships can be tough, but Kast is here to make those miles disappear and bring you closer than ever. This incredible couples chat app goes beyond words and brings you the magic of seeing and feeling your partner right beside you. Plus, this private couple app is compatible with both iOS and Android. Here are its amazing features:
You can send texts and video messages to your partner
Kast has a split-screen feature and a chat room that lets you enjoy real-time chats while watching movies and shows together – it's like having your very own private theater
You can binge Netflix, Hulu, Amazon Prime, and other streaming services with your partner – no more spoilers or watching episodes separately
While the app is free to use, upgrading to a paid subscription unlocks additional features such as no advertisements, HD streaming, access to Kast TV's own library, animated chat replies, and more
3. Signal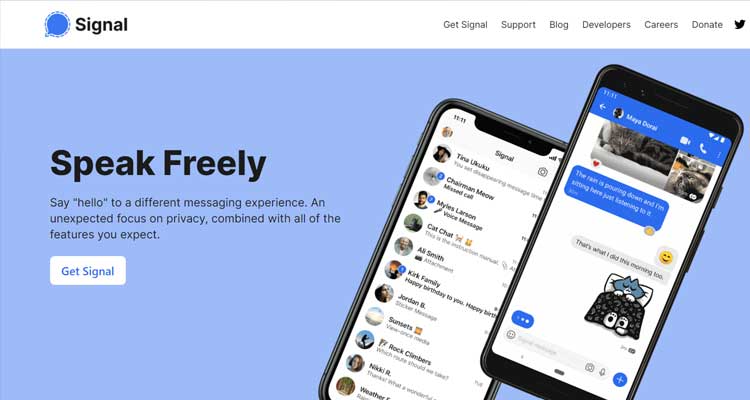 Platform: iOS, Android & Desktop
Cost: Free
One of the best couple messaging apps causing a stir in the app store is Signal. The app's claim to fame was a tweet from Elon Musk, which put Signal private messenger at the global forefront. Here are its features:
Signal keeps it simple by requiring only your phone number for registration. It's not like other messaging applications that require so many other credentials. Being one of the most popular private messaging apps for couples, it ensures the highest level of security
Signal private messenger app offers an incognito keyboard feature that ensures none of your words are stored in the dictionary. You can take that flirty conversation to the next level and drop some sexy stuff on the chat, all thanks to Signal

You can send disappearing messages here, which makes it a really private couple app for texting

It has an official client app for iOS and desktop apps for Windows, macOS, and Linux
Related Reading: Top 15 Best Alternatives To Tinder – It's 2023!!
4. Without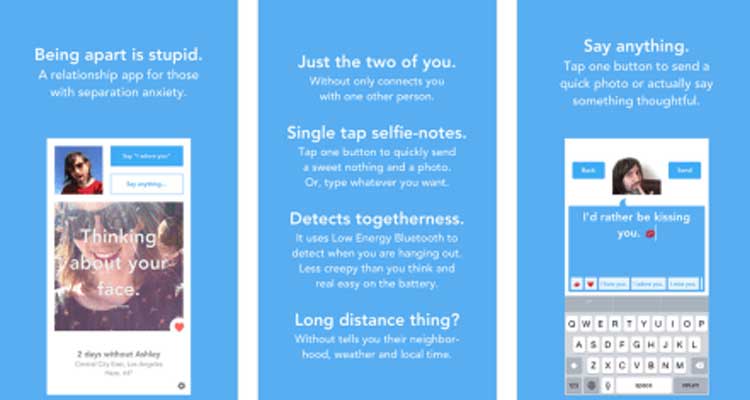 Platform: iOS & Android
Cost: Free
Many couples love Snapchat, but it is not the safest messaging app for couples. However, for Snapchat lovers, there is a great chatting app for couples that gives you an experience similar to Snapchat — Without! Compatible with both iOS and Android, Without is definitely high on the list of the greatest private messaging apps. Here's why it is a hit among couples:
It lets you share photos with your significant other. Here the twist: you can attach pre-written messages to add a personalized touch
Not being able to spare time is one of the problems most couples face. Without is great for young couples who do not get to spend time with each other even when they live in the same city

You are only connected with the person you want to talk to. It is like a private conversation room for you and your partner, ensuring that your love messages remain top-secret
5. Wickr Me 
Platform: iOS & Android
Cost: Free & Paid
Wickr Me is about to take your privacy game to a whole new level. It is a fantastic encrypted texting software for both Android and iOS, allowing you to stay connected on multiple devices. Check out the incredible features of Wickr Me:
When you sign up on this app, you can do it without phone numbers or an email address. However, including your existing mobile number can help other Wickr Me users find you – the choice is yours
Surprisingly, this software doesn't save any information about your private chats. This makes Wickr Me a great couple messaging app for private discussions between you and your lover. Say goodbye to nosy siblings, friends, or parents stumbling upon your private texts (or sexts, wink wink)
Wickr Me was one of the first messaging applications to use multi-layered encryption, and it was one of the first in the world to use end-to-end encryption. You can trust its robust multi-layered encryption algorithm. This ensures complete forward and backward secrecy. Only you and your partner will have access to the contents of your communication
Not only can you send text messages using Wickr Me, you can also conduct voice calls and video calls. You can send voice messages, images, pictures, movies, voice recordings, as well as other types of messages on the app. You can be in any part of the world and still enjoy a clandestine
6. Session 
Platform: iOS, Android, Windows, Linux
Cost: Free
Session is the new kid on the block, designed just for couples. This is a brand-new type of encrypted private messaging software that appears to be incredibly promising. It's a derivative of the famous Signal messenger program and it's supposed to be much safer. "Session never knows who you are, who you're chatting to, or the contents of your communications," says the opening line of its privacy policy. It is like being in a James Bond movie. All your secrets will be safe and forbidden love can thrive. Let's look at its features:
Each time you use Session, it generates a unique session ID for you, making it a completely anonymous account
Unlike Signal, you can sign up on Session without phone numbers or an email address to get started

It doesn't have access to your contact list, so your connections remain hidden from prying eyes. It's like having your own secret rendezvous
Related Reading: Where To Meet Women? 12 Best Places To Meet Women – Outside Of Dating Apps
7. Wire 
Platform: iOS & Android
Cost: Free & Paid 
Another secure chatting app for couples worth trying is Wire. Wire has billed itself as the world's most private messaging service since its inception. Its focus has recently changed to providing a secure communication tool for teams working remotely. However, at its core, it's still a safe messaging service that couples in relationships can rely on. Here are a few features of this couples chat app:
Wire is a secure messaging app that uses end-to-end encryption. Every communication has a different encryption key, thus a hacked key has no effect. It's a fully private chat software that encrypts all your information, allowing you to maintain your secret relationship without any interference
Finding other Wire users is a breeze. All you need is their email address, and if they're already registered, their name will appear. This makes it convenient to connect with your loved ones and strike up a casual conversation with ease

You may also use a password or biometrics to secure your Wire app. To guarantee optimum security, you can also check each other's device fingerprints
8. Viber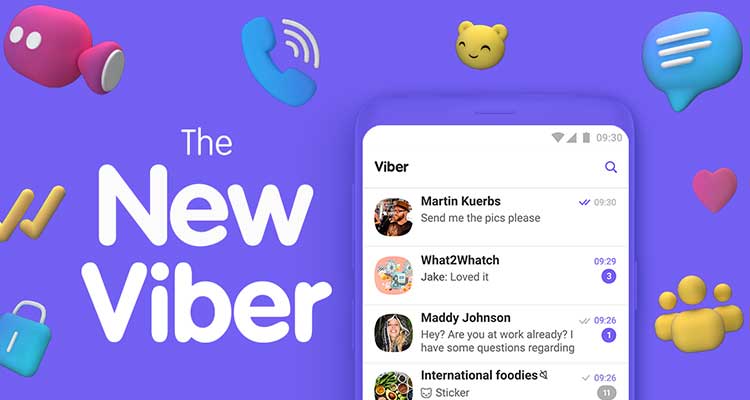 Platform: iOS & Android
Cost: Free
The internet is flooding over with couples messaging apps. However, the one that is attracting a lot of attention is Viber. So many unique features and a high level of security – this is why Viber is one of the secret messaging apps for cheaters as well. Check out what it has in store for you:
The call quality of Viber is excellent and it sounds better than other similar chat applications
Stickers, which are larger, more detailed images than emoticons, are a popular feature of the program. There's a lot to choose from!
There's also a doodle tool that allows you to sketch on the screen and send your spouse simple doodles. It's a fun addition that allows you to contribute to the conversation in a unique way
It allows not only file sharing but also the option to share GIFs and other types of media
For further privacy, you can apply a self-destruct timer to communications. It's like living your own romantic version of a Mission Impossible franchise. But instead of self-destructing jets and high-security features, you have self-destructing messages to remove traces of your clandestine affair. The amount of time can be specified anywhere between seconds to a week
With the hidden chat features, you can opt for hiding text messages from your screen and returning to them later

Viber employs a color-coded system to indicate how secure the communication is. Green indicates that the conversation is encrypted and that the contact with whom you are connected is trustworthy. Color gray indicates that the chat thread is encrypted, but the contact hasn't been verified as trustworthy. The color red indicates that there is an issue authenticating the contact
Related Reading: Best Dating Sites For Married People – Cheating & Affair Apps
9. QYOU
Platform: iOS & Android
Cost: Free & Paid
Not every secret chat app for lovers has to be like the mission report of the next James Bond assignment. Some apps are for the safety as well as the advancement of your relationship. QYOU is the greatest talking app for couples who want to strengthen their relationship. Read its features here:
If you run out of questions on a date, this unique couples messaging app can come in handy. Simply launch the app, choose a category that suits your mood, and answer the questions – this will keep your conversations flowing
Both Android and iOS versions of the software are available

It also follows an encryption process to ensure your security. You can chat with peace of mind, knowing that your personal information and discussions are protected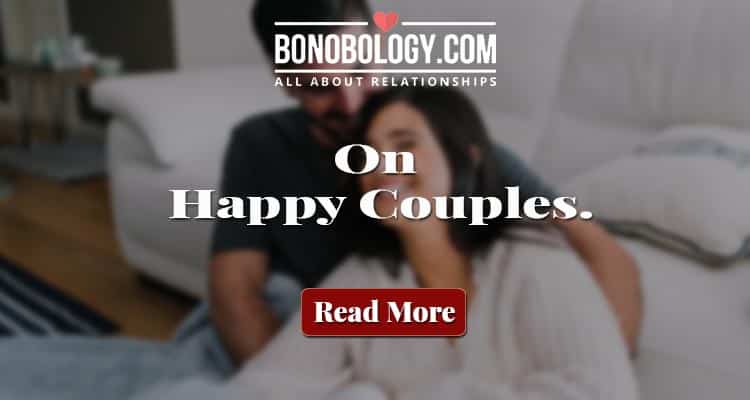 10. Avocado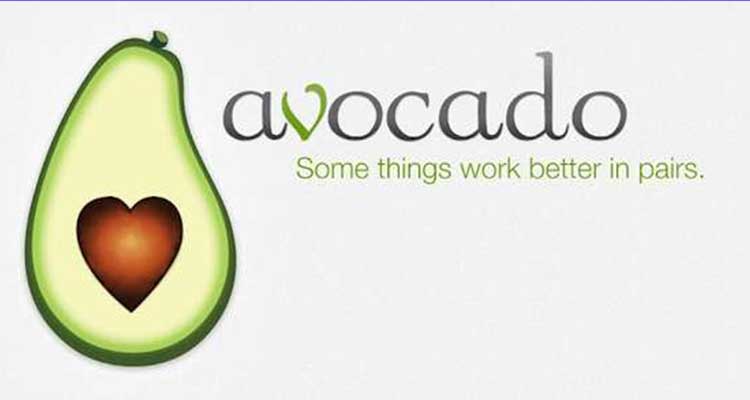 Platform: Android, iOS, Web, Windows Phone
Cost: Free and Paid
You can tell from its cute name that this is a cute messaging app for couples, right? Avocado is a great way to keep the spark alive in your relationship. With its amazing features, it is one of the best secret messaging apps. Here's why:
With Avocado, you and your special someone can create individual accounts and log in using your own devices. It's like having your own private space where only the two of you have access to your information
You can send private messages, mobile hugs and kisses, and even set up calendar reminders for important occasions

Custom noises, video clips, and photographs are available on this couples chat app

It is user-friendly and safe for couples to use for their secret chats. Only the two lovers can access their information, and without any hassle, on this secure messaging app
Key Pointers
Couple messaging apps provide a secure and private space for couples to communicate without the fear of their conversations being leaked or discovered
Between is an app (with features like end-to-end encryption, shared calendars, countdowns, and weather forecasts) that enhances the communication experience and strengthens the bond between partners
Avocado is a cute app for couples where you can enjoy a range of features like private messages, mobile hugs and kisses, calendar reminders, custom noises, video clips, and photographs
Viber, Wire, Session, and Wickr Me are some of the best messaging apps for you and your sweetheart
With these 10 best couples messaging apps for secret chats, you can enjoy a romantic conversation with your partner peacefully. You do not need to worry about your messages being leaked since these secret texting apps have high security and end-to-end encryptions. So, why stick to the boring old social media apps when you can have a more intimate and exciting experience? Download one of these apps today and enjoy a secret or sexy chat with your SO!
FAQs
1. Is there an app for secret texting? 
Yes. There are many private messenger apps available for secret texting. Simply head over to the Google Play Store or Apple Store, depending on your device, and start exploring your favorite secret messaging app or private messenger available.
2. What texting apps do cheaters use? 
Almost all secret chatting apps are used by cheaters. A cheater isn't limited to one private messenger. If used cunningly, all messaging apps can become the best secret messaging apps for cheaters. They may opt for popular messaging apps or social media platforms that offer additional privacy features, such as Telegram or WhatsApp messages. Some cheaters may turn to secret texting apps like Signal or Wickr Me, which prioritize security and provide end-to-end encryption. However, not everyone who uses these apps is a cheater, as many people value privacy for other reasons.
3. Which app is best for online chatting with girls?
Omegle is one of the best apps to meet and chat with girls. It provides a platform to conduct video calls with people from around the world.
This article has been updated in June, 2023.
Does My Husband Love Me? 15 Adorable Signs He Loves You Deeply
25 Fun Long-Distance Relationship Games For Couples To Grow Closer