'Who would've thought five years ago that we would have so many options when it comes to online dating? Back then this way of dating was still kind of a taboo (can you imagine?!). Well, thankfully, now we live in a day and age where it's just fine to use dating apps. Tinder is the name that comes to our mind when we are talking about dating apps but did you know there are plenty of Tinder alternatives?
So when we have so many apps at our disposal, why stick to only one? There are several dating apps very similar to and very different from Tinder that let you widen your dating horizons to the max.
Related Reading: 30 Best Tinder Openers That Simply Can't Go Wrong
Top 15 Best Alternatives To Tinder – It's 2020!!
Tinder has, in a way, emerged as the most well-known dating app in the world with over 26 million users. While Tinder has it's own pros, like the ultimate ease of access, an easy interface and the most racially diverse and open crowd, it's not the only app out there.
To get a higher success rate in the online dating world, it is important that you look at alternatives as well. So, what Tinder like apps to get you more dates, should you be using?
Fret not because we've got your back. Here are 15 Tinder alternatives, that too free, to make your dating game stronger.
1. Bumble
Bumble is another super-famous and well-known app in the dating world. It is reputed as it doesn't just end at Bumble dating but also has a platform called Bumble Biz for business connections and Bumble BFFS, to just meet new people and friends.
It is the second most popular dating app in the United States and has a user base of about 75 million. So, what makes Bumble so popular? Let's have a look at the features, pros and cons of Bumble and see why it's a great Tinder alternative.
Features of Bumble
Bumble is a women-centric app which means that the first move i.e. the first message has to be sent by the lady, which is why 85% of Bumble users are female
It's not just a dating app and has a Business and friends segment too
It allows you to connect your Instagram and Spotify to your profile too
Although Bumble is free, there is a premium paid version as well
Pros
Bumble is all about women empowerment and allows the women to take their pick in men which means that even after a match, a guy cannot send the first message unless the woman does. Which means lesser of those "wyd?" and "u up?" booty call texts in the middle of the night for the ladies!
It's not just a dating app and can be used for business connections and to make friends too
It protects your privacy, they don't even reveal your name unless you want to
Our Verdict: This app is great, especially for women. If you're exhausted of having the most random boys send you superlikes all day long, give this a try! This is a Tinder alternative that women will have a reason to like.
Cons
Sometimes, women don't want to make the first move or simply forget to and the match might expire
The user interface is a little less friendly than, let's say Tinder
People may have profiles that are too detailed
Related Reading: 20 Valuable Tips For A First Date After Meeting Online
2. Hinge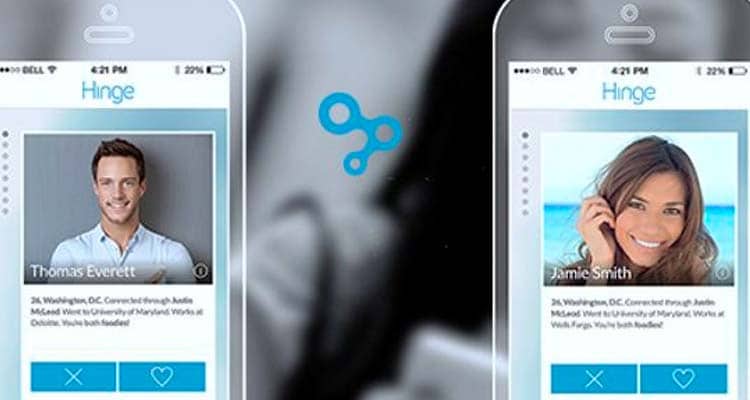 Now if you're looking for an app to find you something meaningful and maybe long-term, over a bunch of hookups, Hinge is your guy. This app is practically known to be re-imagined for people (millennials) looking for something serious.
Hinge is different, to say the least.
Features
It's an app that allows you to send a "like" or a like and a message to your potential match's pictures and comments. So, you can like their whole profile or just heart something funny they said or even leave a message
But this alone does not allow you to match with them. They have to like you back and reply to your comment for a match
It gives you a "deal-breaker" feature which allows you to set your preferences to a very specific pool of people. For example, you can set smoking as deal-breaker and the app will henceforth show you only non-smokers
Hinge has a smart algorithm that tracks your preferences and success rates and even asks if you want on a date with your match and then gives you another feature i.e. "most compatible" suggestions. These suggestions are basically people the app thinks you would like and are 8 times as likely to meet IRL
The "date from home" option also lets you video call your match
Yes, lots of features!
Pros
By allowing you to send a personalised message, it can help you set yourself apart from the crowd
The most-compatible feature actually suggests better matches and people
Deal-breaker eliminates unwanted suggestions altogether
Your matches don't expire
Date from home lets you video call your match
Cons
The app asks you too many questions. Yes, it may be to find your ultimate partner, but sometimes it just feels like too much of an investment
You get only 10 likes a day in the free version and you are limited to your suggestions if you are a free user
Your profile is exhaustive i.e. you need to answer all questions and upload all 6 photos. If you don't, the app will label your profile as "incomplete" and you can't send likes
Our Verdict: This app is a must-try if you're looking for something serious and don't mind investing some time in the process. This is one of the best dating apps like Tinder.
Related Reading: Here's The Best Online Dating Advice You Can Find On The Internet
3. Coffee Meets Bagel
This app is a popular dating app in the US. Apart from its very intriguing name this app runs on a basic principle that was deemed to be true by the founders which is, " men love selection and women are selective"
According to this principle, the men on the app get "bagels" in their suggestions which are basically suggested matches. They can pass, like or priority like these bagels. While the women get bagels that have already sent them a like and also match their various criteria.
Features
If you're a guy you will get no more than 21 bagels each day
You can send a message along with your like, much like hinge
The app will match you with your mutual or mutuals of mutuals on facebook, but you will still get matches if you don't
You both have only 24 hours to accept or reject or like/pass a person and start a conversation
Your chat with a match will expire in 8 days. To extend this, you can use the app's internal currency or "beans"
Pros
The fact that the chat expires in 8 days gives the people a slight push to meet in a shorter time
Customised messages along with likes improve your chances
You get matched with people you may know by association
You can pay in beans to get more bagels
Women will get messages only from the bagels they like
The paid membership lets you see the activity of your bagel and whether they have seen your message
Cons
Limited pool of "bagels" especially for non-premium users
You could get matched with people you know already (exes, friends etc)
It's mostly popular in the US so the user base is limited
Not really a small city app
Chats expiring in 8 days can put the users off
Our Verdict: This is a cool and different app to use if you're in a metropolitan US city and are looking for Tinder alternatives. However, for the rest of us, this app doesn't hold too much scope unless it picks up popularity outside of the States.
4. Match.com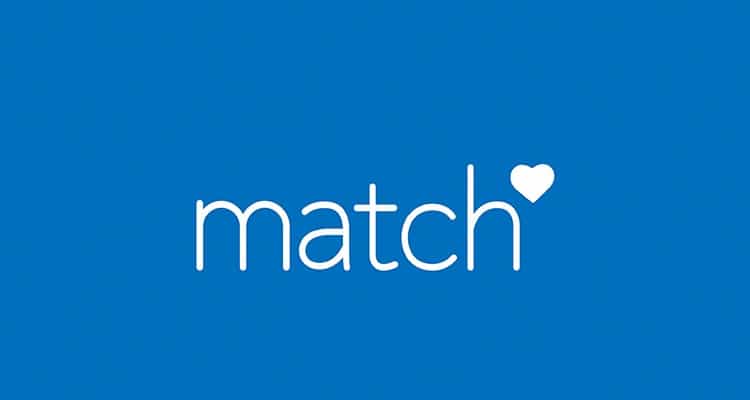 Match.com is another dating app like Tinder or an alternative to Tinder, free and available for all to use. It is available in 50 countries with around 9.9 million paid users,  which is one of the widest paid user base ever. It is also available in 38 different languages, talk about being inclusive, am I right?
Match.com also owns other online dating sites/apps like OkCupid under the Match Group. Match.com has also been around for much longer than the rest, having been in the market for around 20 years and experiment with things like speed dating. Match has definitely done it's trial and error period.
Features
A detailed questionnaire that asks you about your preferences, personality traits, deal-breakers, hobbies etc.
Good and easy to use user-interface that shows you only one profile at a time
Match gives its members 7 daily matches that are compatibility based which they can accept or reject
If you don't find your special someone in six months, you get an additional 6 months free membership
Pros
Lets you find people based on your interests in the discover section
You can add deal breakers to eliminate unwanted matches
Your profile can be as detailed as you want
Great success rate and even 6 months free membership if you don't find what you're looking for
Wide user base and an almost even male to female ratio means more options for users
Match Events give you the opportunity to meet people IRL
Cons
An exhaustive and detailed profile is a put off
Most of the features are paid and unpaid members get much less
Time investment can be a little too much
Users might not be comfortable answering personal questions off the bat
Our Verdict: If you are willing to invest the time then this can be an useful app to find the one. This Tinder alternative allows a detailed profile and similar interests in discover section. This works greatly most of the time.
Related Reading: 15 Unwritten Rules Of Dating We All Should Follow
5. Her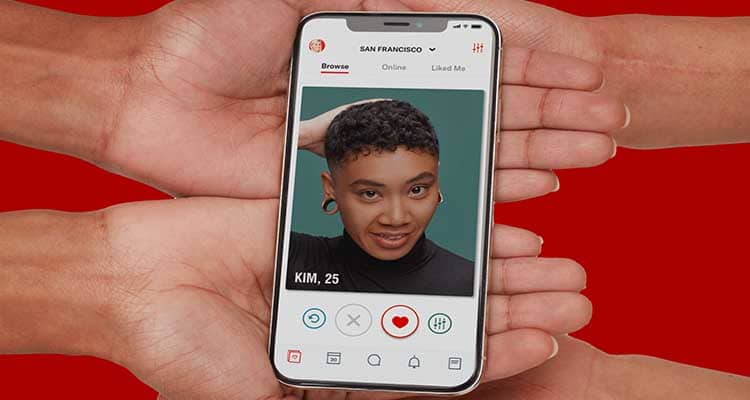 Most dating apps and sites are LGBTQ inclusive these days however, only a few cater specifically to the lesbian needs. This is where HER comes in and changes the picture. This all-inclusive community-building app is considered more than just a dating app.
It focuses not just on matching you with your person but also on allowing you to see and join social groups where you can view posts on each community and get exposed to more profiles that aren't just local.
Features
The app lets you sign up through Facebook or Instagram. Once you do this, your media gets synced from the apps to your "board"
There is a feed tab which lets you view the communities and social groups that you're interested in
The meet tab is where you swipe left or right on people
Another tab labelled "events' lets you post/view local events and ticket links. You can meet people IRL at these events. The app even lets you mark if you're attending an event, like Facebook
Pros
It's all about empowerment and providing the safest and reliable environment for the LGBTQ women
The user base is wide and lets you find matches almost anywhere
The app is fairly easy to use and is not just restricted to swiping
Free members might not get access to all features but can still enjoy the integral features of the app and find good matches
Cons
The app pushes you to get the paid version repeatedly and that can be annoying
It does not give you a lot of filters to restrict your search to a more specific pool
Does not guarantee a success rate
Many features are paid
Our Verdict: As far as LGBTQ women-centric apps go, this one is top of the notch. It will help you find more people from your community and even people who are not endemic to your region, which kind of trumps the feature handicap of the app. It can be actually a Tinder alternative if we consider the region factor.
6. Tastebuds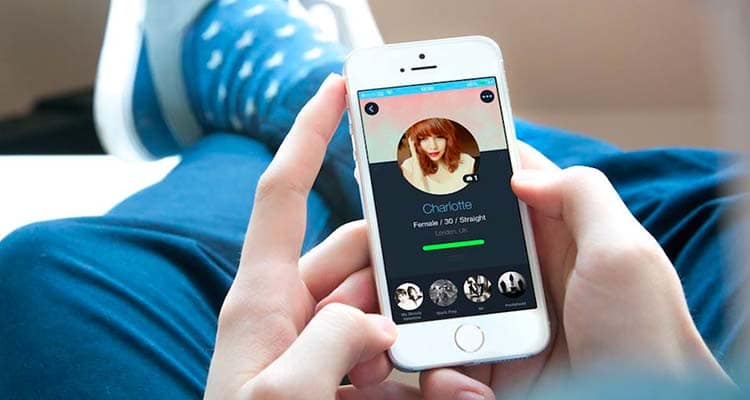 Are you one of those people who can't imagine being with someone who doesn't share the same elite music taste as you? Well, then, this app is for you!
We know a lot of musicheads out there who literally cannot stand people with bad music taste and look for compatibility of tunes as one of the first and foremost things in a partner. This app not only allows you to date but also lets you get in touch or make friends with similar music tastes.
Features
The app lets you sign up and add your music tastes and preferences and starts pairing you up or showing you people who share the same music tastes as you
You can also add your Spotify profile which will allow potential matches to really get an in-depth look at your musical tastes
It does not require a very detailed profile and your profile is mostly music-centric
You have to be 18 and over to sign-up
The paid version of the app lets you use a lot of new features like the incognito mode and ad-free swiping
Related Reading: Negging – How To Spot It In Dating And Get Away
Pros
It is a good place to not only find your perfect partner but also to get connected with people who share similar music tastes and explore new music
The app has a friendly user interface and is fairly easy to use
It does not ask for exhaustive information and is pretty uncomplicated
Involves less investment of time
Cons
It has a smaller user base
The app is only IOS friendly which entirely eliminates the android population
It does not tell you a lot about your potential match than their music tastes and that might not be enough info for some people
A lot of scope for getting friendzoned.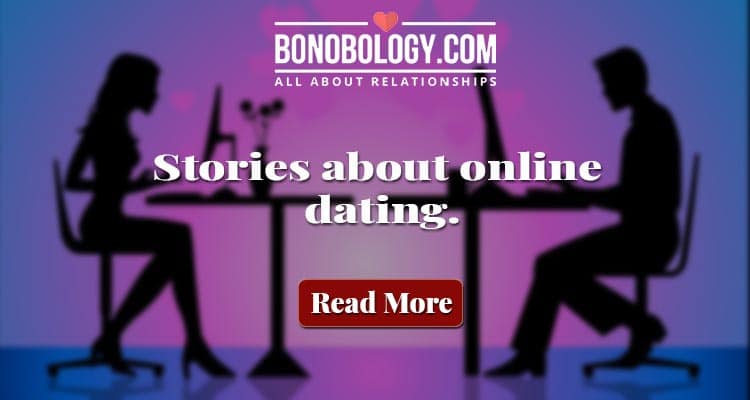 Our Verdict: While this may be THE app for music lovers looking to find their special someone through the shared love for the same music, this app might not cut it for the rest of the users out there who need more than just music to pick a match. The lack of Android compatibility is another issue we just can't ignore. The app also has a tiny user base compared to some of the other online dating options out there.
So while this might be the best tinder alternative for some people out there, for the rest, it might not do.
7. Grindr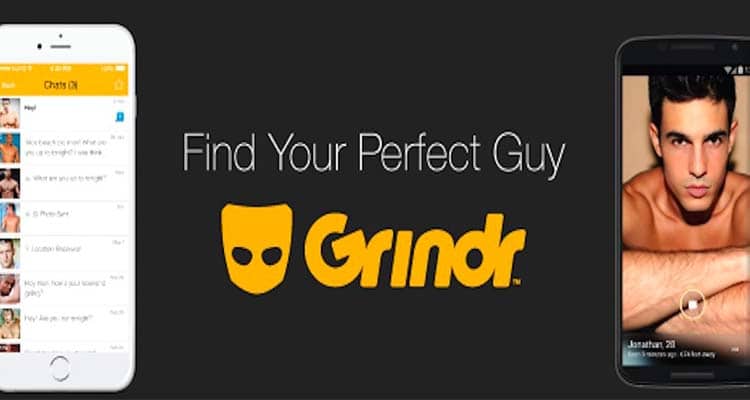 If you've heard about Tinder, you've pretty much heard about Grindr. It launched in 2009 and was one of the first apps for the LGBTQ community and has hence grown to become the most popular gay dating app and a Tinder alternative.
It has approximately 27 million users with a majority of users being from the United States, United Kingdom, Australia and New Zealand respectively.
Features
The app lets you view up to 100 matches per day based on your geo-location ad preferences
You can send and receive free messages and matches on the unpaid version of the app
There are various paid versions of the app at different price points like Grindr XTRA, Grindr XTRA Premium and Grindr XTRA Lite Premium which allow you to use more features like viewing up to 600 profiles each day
The app lets you create a group chat
Pros
The app has a very wide userbase and gives you many options to find matches even in the free version
It's extremely easy to use and uncomplicated
Does not involve a lot of time investment
You can even find matches sitting in a public place and meet them instantly
The "My Tribe" feature lets you describe your sexual identity in more detail
Cons
Grindr does not give you a lot of information about your potential match
It's not the best app if you're looking for something more serious
Instances of homophobia have been reported by many users
Our Verdict: Being one of the most widely used apps by gay people, your chances of finding someone to hook up with are high with this app. But don't go looking for your soulmate on this app. We're not saying you won't find your soulmate. If you're lucky enough, you definitely can! God knows there are enough options to choose from on Grindr!
8. OkCupid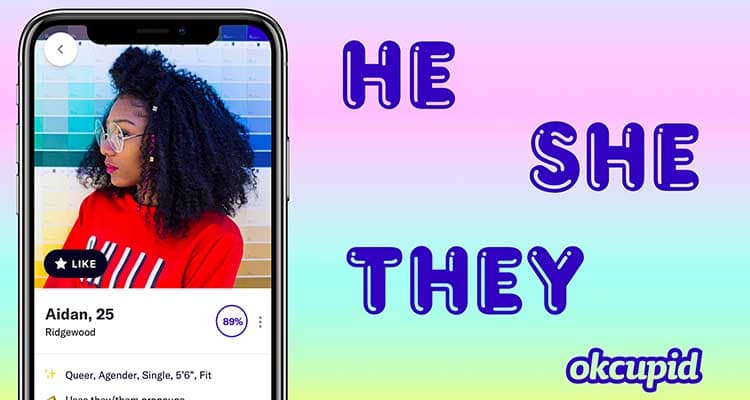 This is another one of the dating apps like Tinder, or actually, isn't. OkCupid is an app that seems to have a je ne sais quoi that most apps these days lack. We don't even realise when we get stuck in a timeless loop of swiping. These guys should be avoided but before it's too late and we've lowered our standards.
This is where OkCupid comes to the rescue with a user base of over 1 million, funky, edgy and hip users. If you're tired of the usual drab crowd, try this app!
Features
OkCupid gives its users a personality test in the form of a questionnaire during the sign-up process
The app determines compatibility with your potential matches based on the answers to the questions a user willingly answers
The app allows you to see who you like on the likes tab and who liked you (if you're a premium user)
OkCupid is not just a dating app but also has an OKCupid blog on valuable dating tips and how you can maximise your experience on the app and make the most of it
Uncomplicated user interface and optimized app view with a minimalistic, clean aesthetic
Related Reading: 100 Questions To Ask Your Boyfriend
Pros
OkCupid has a deeper profile and even shows you what your potential match and you agree or disagree on
Despite having a more detailed profile, users can choose to not answer questions they're not comfortable with
The OkCupid blog has lots of valuable advice for its users
The clean and easy user interface makes this app simple to use on-the-go
Cons
You can't see who liked you unless you have the paid version of the app
The app is most popular in the US and you might have trouble finding  a lot of users if you're in a non-English speaking country
Our Verdict: OkCupid has been an app that has been around in the market for a while and hence has made significant changes to the app to reach where it is now. It's a bridge between tinder and say, match.com i.e. the perfect middle-ground. If you're on this app you're neither looking for marriage nor simply a hookup.
However, the only drawback is its lack of popularity outside of English-speaking countries. Hopefully, this won't last for long!
9. Badoo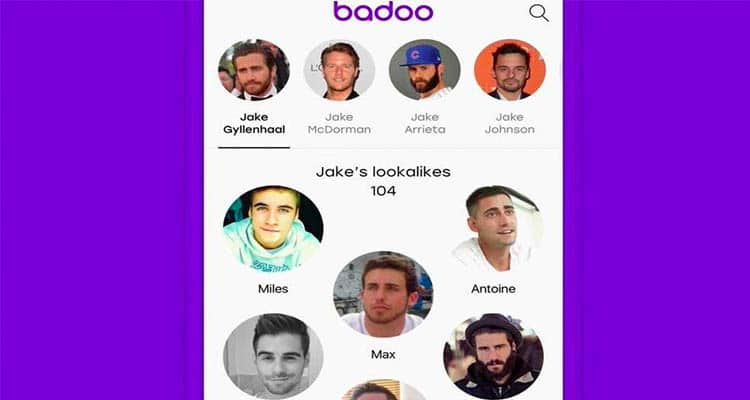 This is another alternative to tinder that has taken over South America and Europe. It has a userbase as wide as 300 million people across 190 countries! It's truly a global online-dating giant that you still might be unaware of.
However, that's not the only interesting thing about Badoo. What sets this app apart from the rest is the process of verification they follow which is supposed to eliminate catfishing.
If you've been on a dating app, you've seen lots of fake profiles out there that want to catfish other users. A simple Google search of that super hot model-like guy will show you that that's an actual model and not the dude you're talking to.
So, an app that seeks to eliminate a major flaw of the online dating system, is a welcome change.
Features
The sign-up process is fairly simple except for the photo verification step which lets the app verify your identity
After you upload your pictures, you're asked to take a selfie to verify you are the same person as your pictures
You can choose to not verify your identity but you might be weeded out of the suggestions of people who only interact with verifies users
Users can look for matches based on "Encounters" i.e. your common personality traits, likes and dislikes or, based on "People Nearby" which is both proximity and interest-based
The people nearby feature also literally shows you the members you might have had "encounters" with or crossed paths with. It also lets you know when and where with the help of timestamp and location
The app allows you to video chat a match, live
Pros
Verification process eliminates fake profiles and catfishing
The video-calling feature is one that you don't find on many other apps
Encounters and People Nearby lets you meet and match with people around you who you may know
A free 3 day trial of a premium account
Cons
The profiles aren't too detailed
The algorithm used by the app is more focused on the proximity and does not have an advanced match-making algorithm
Our verdict: A great app to try if you're trying to hook up with the boy next door! Give this app a try if you're in South America or Europe but don't go looking to find your true love. This Tinder alternative provides a great lot of fun, if you are game for it.
Related Reading: What is Benching Dating? Signs And Ways To Avoid It
10. eHarmony
Putting this online dating portal in the same category as the rest of the dating apps like tinder would not be the best call. This dating world tycoon has been around since 2000! Yes, you heard that right, the mother of all online dating portals. However, don't make the mistake of considering eHarmony outdated in any sense.
The demographic of Harmony is clearly different from that of Tinder, Bumble and Hinge. They consider themselves a serious place to find your match for a long-term relationship.
According to their website, every 14 minutes, someone finds love on eHarmony and over 2 million users have found love here.
Features
eHarmony has a scientific and patented questionnaire that they use for their match-making algorithm
This has 400 questions that you have to answer diligently to find your perfect match
The site also asks you what you want from a partner. Your expectation with respect to relationship dealbreakers, lifestyle, appearance, religious beliefs etc from a potential partner
Users can add more information to their profile like hobbies and interests
The paid members can also secure-call their matches and see who viewed their profile
Pros
Scientific match-making algorithm that is patented
eHarmony takes the match-making business very seriously and has a great success rate
Extensive and in-depth profiles
Harmony protects its users information and takes necessary security measures
Cons
It requires serious patience and dedication to answer all 400 questions and that's not an investment all users are willing to make
eHarmony is a little more expensive than your usual simple dating apps
Not ideal if you're not looking for something casual
Our Verdict: This is an online dating platform for people who are dedicated and 100 per cent serious about finding their special someone. The users that sign up on eHarmony come looking to find their life partners. So, if you're someone who's uncertain about what you want from your relationships or are still on the fence about commitment, this is not for you.
However, if you're someone who's just about done with the swiping frenzy and lackadaisical attitude of people on mainstream dating apps, this is for you. This is a great Tinder alternative as well.
11. Zoosk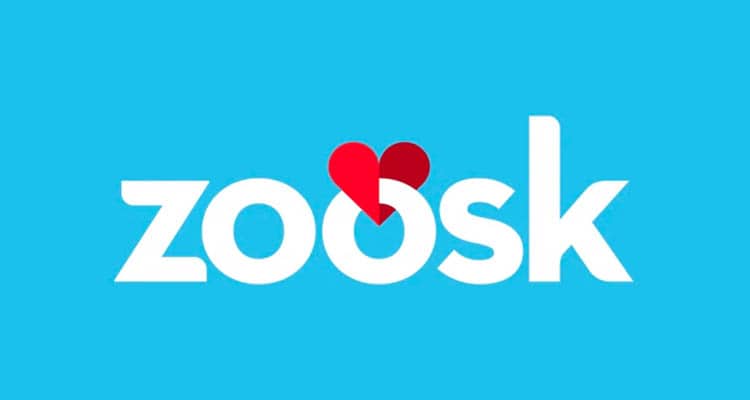 Zoosk is another leader in online dating that is available both as an app and a website. It has around 40 million members. It holds popularity in US and European markets.
Zoosk is also a Tinder-like app to get you more dates and matches. It follows three ways of matchmaking namely, behavioural matchmaking, manual search and carousel that will be defined below
Features
The sign-up process for Zoosk is fairly simple, the only additional steps would be photo verification and email verification to avoid catfishing
It follows three different methods of matchmaking aka behavioural matchmaking, manual search and carousel
The first one is behavioural matchmaking that is based on preferences and likes and dislikes that the system learns. The system will also suggest one person each day based on these parameters that you can like or dismiss
Manual Search lets you look through the database of singles on the site. You can filter your search to streamline your options according to certain specifications
The carousel is essentially like the usual swiping business where you can like a person and send them a message or move ahead
Zoosk also gives you dating insight reports that show you your preferences and choices in picking a partner
Pros
Most features are available on the free plan only excluding the manual matchmaking
Simple sign up process
The verification system eliminates fake profiles
Dating insights really work wonders in getting to know your own preferences better
Cons
People might not be looking for something too serious
A higher percentage of inactive users or dead profiles
Our Verdict: Another great alternative to Tinder if you're looking to expand your dating horizons. And the best thing about this Tinder alternative is most features are available on the free plan. So you can try out some online flirting.
Related Reading: 11 Dating Tips For Beginners
12. Plenty of Fish
This is another in-depth questionnaire-based online matchmaking service. POF has more than 3 million active users on the site every day! It's extremely popular in Canada, the US, Australia, UK and Brazil.
So, what's the reason for this popularity? Let's find out.
Features
It has a detailed multi-section questionnaire to get to know their users and take their preferences into account and then give suggestions for matches
POF also has a chemistry test that you can take to optimize the match-making algorithm
It allows you to filter through your suggestions on various parameters that also include body-type (which we find kind of derogatory tbh)
You can send unlimited messages without having a premium account too and you can even see who's seen your profile
Pros
Lots of filters to make it easier for you to find the type of person you're looking for
Chemistry test and personality test allow the algorithm to show you more valid options
The unlimited messaging is a free feature unlike most apps
It has a wide user-base which makes your pool larger
Cons
Lots of spammers on this site
Requires a lot of effort into setting up your profile and actually setting it apart from the rest
Lots of competition because of a wide user base
Unlimited messaging leads to an overflow of messages, especially for women
Our Verdict: According to us this site is a good balance between let's say, eHarmony and OkCupid. It involves a detailed questionnaire but not so as much as eHarmony. So, while you still need to put in some investment into your profile, it's not totally exhaustive either.
The wide userbase will allow you to find a life partner or even a hookup partner but on the downside, you might get spammed too.
Related Reading: The Ultimate Funny Online Dating Questions
12. XO
Now, this is an app that's different from the rest! Finally, something to cure those swiping blues. This app takes online dating to the next levels of fun.
While it's similar enough to Tinder in the matching system, it majorly differs in the sense that you get to play an interesting and fun game with your match instead of simply making boring and awkward small talk.
This app eliminates the need for that and you can actually enjoy your online dating experience and break the ice with a game!
Features
You get suggestions for matches that you can either like or pass on (much like tinder)
The app provides a "Blind Date" feature which is not for the weak-hearted. This feature lets you play a game with a random person and the catch is that you only get to know who they are when the game is over
If you pay for the premium version of the app, it will let you see who liked you, give you unlimited messaging and an ad-free experience
Pros
XO takes a different approach to online dating and is a cool way to get to know your match
The Blind Date feature, albeit a little scary, can let you match with someone you might not get to interact with otherwise and this can be a refreshing change
Cons
Smaller user-base and lesser options
Limited features apart from the gaming experience
Our Verdict: A fresh new outlook to the dating universe, this app is definitely worth a try but we suggest you to not pin too many hopes of finding "the one" here.
13. Ship
So this is an app that lets your friends play the role of your wingman/wingwoman. All those friends who are constantly trying to set you up with people finally have a true shot of doing it by becoming your "Crew" on the app.
However, you can use this as a normal dating app without a crew as well. And go for some great conversation starters. 
Features
The app lets you invite your friends to join your "crew" after setting up your account
You and your crew can view profiles and decide if your match is right for you
The setting-up of your profile is pretty straightforward and uncomplicated
Your friends can even search matches for you and you can have different crews for different friend groups
Pros
The app takes the pressure off you as it lets your friends make matchmaking decisions for you
you can still use the app as a regular app without the involvement of a crew
It lets you make different crews for different friends
Easy to use and uncomplicated user interface
Related Reading: 10 Worst Tinder Pickup Lines That Could Make You Cringe
Cons
Not very detailed profiles
No verification process to eliminate fake profiles
Our Verdict: We know you take your friend's opinion on every single potential match and hookup so might as well involve them in your online dating journey! This uncomplicated app is definitely one to try out. These are some of the best dating apps like Tinder.
14. Raya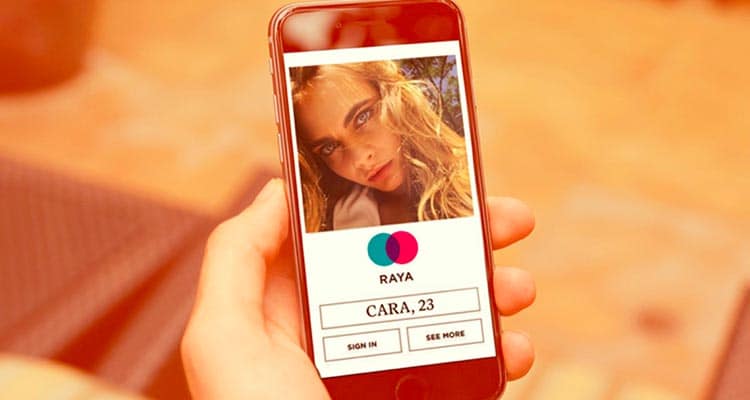 This exclusive and members-only dating app is not for everyone. It specifically caters to those form the creative industry. If you're tired of looking for people in all the wrong circles who don't match your walk-of-life at all, try Raya.
Features
After the application stage, a user needs to get a referral from an existing member
But this isn't it, your application will be reviewed, assessed and evaluated by an anonymous committee. This whole process can take weeks or even months
This app is also a lot about networking than just dating
You can see potential dating prospects on the app or use the social mode that allows you to meet people IRL and network and make a real connection
Raya is a paid membership-based app
Pros
Highly exclusive and paid app that will ensure that you don't run into any fakers or people looking out to catfish
Lets you interact with like-minded people and professionals
You can make a personal or a professional connection
Related Reading: 5 Reasons To Research Your Online Date Before You Meet
Cons
You have to shell out money to use the app
Application process and review is an extremely lengthy process
You might not get a referral
No Android version of the app available
Our Verdict: If you're really looking to find someone from the same professional background as you and aren't willing to take any chances, then this app is for you. But for the rest of us regular mortals out there, we'd rather try our luck with something free.
15. Happn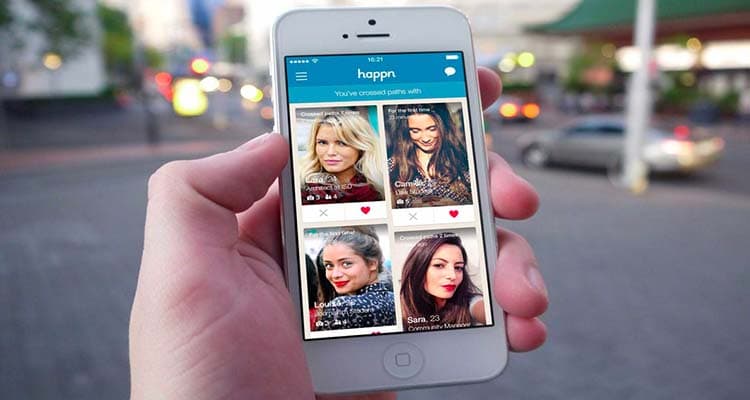 This app has a whopping user base of 50 million! Happn is a location-based dating app that lets you connect with people with whom you have had actual encounters IRL.
For example, Happn will match you with someone you have crossed paths with in a 250 m radius. So if you walked by a cutie and thought you'd never see them in your life ever again, think twice because Happn might just make that happen for you.
Features
Geo-location based matchmaking
Easy sign-up process that allows you to link your Instagram or Spotify account to your profile
You can upload up to 9 pictures and choose to make some information private
You can only send a message to someone who has liked you back too
Happn lets you send out voice messages in your chats
Crush time is an in-app feature that lets you see 4 people you have crossed paths with
Paid features include ad-free usage, crush time, up to 10 hellos per day and invisibility feature
Related Reading: Online Dating Profile Examples To Attract Men
Pros
The app lets you meet people based on proximity so your chances of meeting those people IRL improve
Happn provides a lot of privacy to the users
You can send voice messages when texting seems too monotonous
Easy sign-up process
Cons
It's limited to a location-based algorithm
No free search feature
No profile verification
Our Verdict: If you're looking to find someone close to you and love the convenience of proximity, this app is for you. We have a neutral opinion towards Happn. We suggest giving it a try to expand your options. These are the best dating apps like Tinder.
Hence ends our review of Tinder dating alternatives that you must try out in 2020! What's your favourite app? Let us know in the comments.
FAQs
1. How to find a date on Tinder?
You need to a have an interesting profile on Tinder and some good photos too. When you start talking to someone just be yourself and you can end up landing a date.
2. Which dating site has least fake profiles?
It's hard to pinpoint that. Making a fake profile isn't that much tough online. But there are plenty of graveyard profiles where a person just made the profile on a whim but didn't go back to it in years.
3. How long does it take to get a Tinder date?
Depends on what you are in there for. A hook up doesn't take long but if you want to get into serious dating it could take you some time, but if you are lucky you could also get a date quickly.
4. Is Tinder a free dating app?
Tinder is a free app available to people who are above 18 years of age. They also need to have a Facebook account to join Tinder.