Are your hormones telling you to talk dirty and make him horny too? You know you want to and he is waiting for you to turn the mood on. But you do not know where to start from. We give 30 best, sexy and dirty text messages to send to your boyfriend and make him crave for you like crazy!
You don't want to miss this if you want to turn him on just through some playful texts. Dirty chats do go a long way to make your real encounters meaningful. Sexting helps your relationship stay solid even over a long distance.
Talking Dirty For The First Time?
Talking dirty is one of the finest acts of eroticism but often underused. Talking dirty for the first time can make you feel anxious, and it is natural. You never know how the other person is going to react! What may be dirty talk to you could be offensive for the other person and there is a constant fear of the other person thinking of you insane!
Sometimes, you may super awkward when your boyfriend starts talking dirty. You like the way he talks dirty but is afraid that you will ruin the mood. Fine, if you do not know how to talk dirty, maybe you could even up in the game by sending him dirty text messages.
You might think that your asexual self will spoil the fun but the truth is that the art of talking dirty is no biggie. It is your subconscious mind that stops you from talking dirty because it thinks it to be awkward, wrong and weird.
Talking dirty is far from weird or awkward. You just need to feel it from inside and convey your sexual self through texts. That's how easy it is. A bit of imagination and indulgence is the recipe for talking sexy with a mix of dirty. Just bring out the best in you and your boyfriend will not be able to resist the distance and will moan for you. Dirty chatting is also great for a long-distance relationship.
Related reading: How to have a sex chat with your man for the first time
30 Sexy And Dirty Text Messages For Your Boyfriend
Sex chats are a mix of naughty, fun, dirty and a lot of kinky. Sexting is more like an art, you need to be creative and let your imaginations take a wild turn. All you need to do is bring your opening act with a bang and the rest will just follow up in its sequence.
Make sure to go with the flow and don't interrupt it by talking about regular things. The whole idea is to bring out your sexy self and that is all that is going to take place when you go kinky sex chat with your boyfriend. The whole idea of talking dirty is to make your boyfriend get hard in his pants and making him long for you even when you are not around. He should also know, you don't need only a bed for seducing him just sending sexy messages to him could be a great turn on.
Here are 30 dirty messages to send your boyfriend to make him long for you the way you want him to. Alert! It's too hot to handle
Tantalising messages for your boyfriend
Chances are these would turn him on instantly and he would want more in messages and in real life too.
1. I'm not wearing any underwear. Seems like I lost them all!
2. I'm touching myself right now, at places you wouldn't know
3. I feel like tearing my clothes off. Wanna help me?
4. My nipples are turning hard. Why would that be?
5. I masturbated thinking about you
6. I want you to touch me in my favourite spots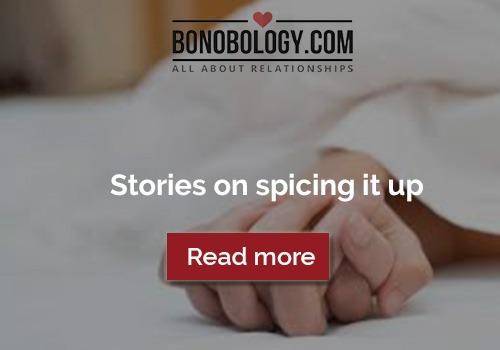 7. Want you to tear open your clothes
8. I am so wet and horny…Why aren't you here yet?
9. If only you were here to see me naked…
10. I am wearing your favourite lingerie
Dirty messages for your boyfriend
The touchy-feely dirty messages can make him crazy. If talking dirty while in bed works it works wonders on text too. Just try it out.
11. My legs are wide open. Care for it?
12. I want you to make me cum. Yes, make me cum
13. I want you inside of me, like right now
14. I want you to squeeze my boobs and bite my nipples
15. I want you here with me, with not a piece of cloth coming in between
16. Your shirtless body makes me want you all the more
17. I will let you do whatever you want. Literally
18. I will do whatever you tell me to. I promise. Just tell me what
19. I can still feel your body on me, your warmth on my skin
20. I woke up in bed all wet. Must have dreamt about you
Related Reading: 10 Cute Texts To Send To Your Man When You Miss Him
Extremely sexy messages for your boyfriend
These ultimate hot text messages are going to be the clincher. Chances are he would be turned on like crazy and the effect of these messages will be felt in your next session between the sheets.
21. I can't resist it when you are inside me
22. Fuck me now
23. Even the thought of you makes me wet below the waist
24. I want you to kiss every part of my body, not missing an inch
25. Can you come to my place and unhook my black bra for me?
26. Can you guess the colour of my panties? Oh! I forgot I am not wearing one
27. I want to see how well you play your tongue between my gaps
28. I can't wait to be together with you, naked
29. I love the way you suck my nipples
30. I want to taste, touch and feel your skin on mine
Indulge yourself into a sensual sex conversation with your boyfriend and leave nothing under the wraps while talking dirty. Bring out the beast within you and give your boyfriend the time of his life.
You will soon become a pro at sexting!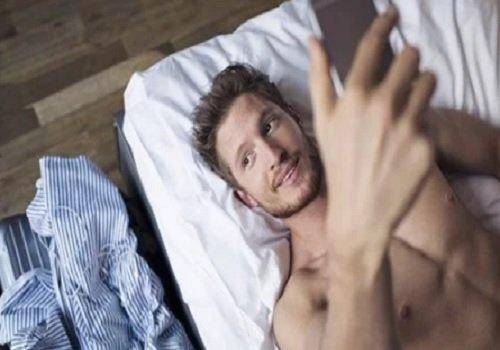 Talking dirty is just a few texts and no lingerie away. Seducing him with dirty text messages like nothing now that you have mastered the art of talking dirty. Remember, self-indulgence is the key and until you feel it yourself, you will not be able to make him stiff in his pants. Enjoy every bit of the guilty pleasures that talking dirty has to offer to you and seduce him till he is too hot to handle.
8 Signs Your Friend Is In Depression and 6 Ways You Can Help