Every couple eventually comes up with 'bae' synonyms to address their partner endearingly to show them how much they love and cherish them. Be it something as mushy as 'sugar lips' or as cute as 'doll face' or as monstrous as 'my jigglypuff', there will always be a certain nickname you come up with in the relationship when you're feeling mushy and lovey-dovey. But apart from these, there are also some dirty nicknames for guys which are worth giving a shot.
Now, there is a gap between what you call him when you are out for dinner with other civilized people and what you tantalizingly whisper in his ears to give him goosebumps when you're both ready to drop your pants in the bedroom. And usually, the name that electrifies your man in private might make him go red in the face when you call it out in public, let's say in front of his friends.
23 Sexy Nicknames For Guys
Nicknames differ from couple to couple. Nicknames are not just about what sounds cute, but also what sounds like them and suits them. It's basically a way to tell someone you love them. But calling them 'honeypot' when you give him a forehead kiss is one thing, and calling him your 'tiger' when you two are in bed is another.
What you decide to call your man in the bedroom to jump-start his engines is your call at the end of the day. But calling him "Si, Senor" works much better than 'snookums' (who, why and how did anyone ever come up with this term, I will never know). Likewise, 'Sweetie' is acceptable anywhere and does not trigger raised eyebrows from anyone who hears it because it is very common. But when it comes to dirty nicknames for guys, that's a different ball park but we can solve that dilemma for you. Here are 23 sexy nicknames for guys that you should try today.
Related Reading: 12 Ways To Build Intellectual Intimacy In A Relationship
1. What do you call a man who is good in bed? Drill sergeant
"Come here, Drill Sergeant and remind me why I call you this." Get the drift? This will definitely turn him on, big time.
2. Honey dude
'Dude' because he is a man. A very manly man and he enjoys being a manly man. But you have also seen his mellow side and hence the 'honey' comes into play. Slightly on the lovey-dovey side but who says all nicknames have to be just sexual?
3. Hot Stuff
Saying a 'Hey, Hot Stuff' as you pull him closer to you using his tie is about to skyrocket your sexual compatibility to the very next level. On the plus side, this is also a very generic nickname and women can be called Hot Stuff too. Don't you just love gender-fluid names?
4. Senor
Looking for dirty funny nicknames for guys? Use 'Senor'. This adds a Spanish spark to the nickname. Also, incredibly sexy when your man is addressed as 'Mister' in a foreign tongue. Don't you think?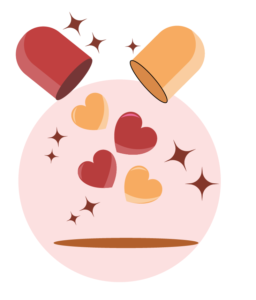 Get your dose of relationship advice from Bonobology right in your inbox
Related Reading: Intimacy missing in marriage, please help
5. The hulk
What do you call a man who's an unstoppable force in bed? Why the big green Marvel hero, of course. If your man is a superhero fan, he will be more than thrilled to let you call him that and will definitely take this as a compliment. Better yet, if you name his ding-dong, Hulk!
6. Mr. Big
This is one of the hot nicknames for your boyfriend which is widely underrated. I have personally seen men drool after being called this, after all, which man would deny himself the pleasure of being called 'big'?
7. Beast/Hot buns
Looking for sexy nicknames for boyfriend? Then you must give this one a shot. If your man is too hot for you to handle, choose any of these two and watch him melt immediately and then go on to give you the night of your life.
8. Sugar daddy
Surveys say men actually do like it very much when they're called 'Daddy', in bed. Especially if you are a younger woman dating an older man, this is the one for you. 'Daddy' is something that we have borrowed from porn movies. Also, applicable if he always does what you want, inside and outside of the bedroom.
9. Tiger
Not appropriate in a public place, but works great when used in the bedroom or when you two are alone. If you whisper it, while sitting next to him at dinner with his family – "Can you pass the sauce, Tiger" — he is sure to repay the kindness tenfold, under the sheets.
10. My darling
Going a little classic with this one. Remove the 'g' and add a Southern twist to it as you say, darlin'.
11. Boy toy
Sounds emasculating at some level, but that's exactly what adds to the whole appeal of such sexy nicknames for boyfriend. It may sound a little silly at first, but hear us out. This nickname adds a very dominating vibe to your tone and makes him feel like he belongs to you. A lot of men think that's super hot.
12. Hercules
If you're looking for kinky names for males, you could go with Hercules. Especially if he a super strong guy and that's exactly what you love about him, then call him this to make him blush!
13. Sweet cheeks
And we aren't exactly referring to those round and plush cheeks on his face. You get it. And so will he.
Related Reading: 30 Sexy, Dirty Text Messages For Your Boyfriend
14. Playboy…one of the kinky names for males
Call him a playboy and call yourself his bunny. This is one of the hot nicknames for your boyfriend that will stick around in your relationship during 'sexy time' for a super long time.
15. McDreamy
One of the more romantic nicknames for boyfriend on our list has been stolen right out of the show 'Greys Anatomy', and if you two are guilty of binging this show together, then this will definitely make him super happy. He may not be Derek Shepherd but he can definitely be your own McDreamy.
16. Stud muffin
Thinking of chocolaty nicknames for boyfriend? Then go right ahead with this one and call him your stud muffin and make him feel like a confident man. A little cute but definitely on the sexy side too.
17. Dr. Hot butt
No need to think of any more dirty funny nicknames for guys as this one absolutely bags the first prize! If you love his butt, this is the perfect way of reminding him.
18. My yummy boy
It's because he's so yummy, that you just cannot wait to gobble him up. Want to let your man know how irresistible he is to you? Then this is one of the names to call him in bed.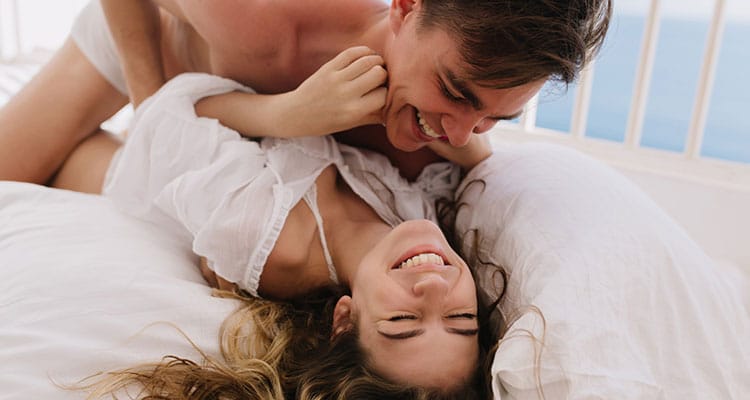 19. Super soaker
Achieving the big O is really no problem for you because your Super Soaker has that down and knows your body like the palm of his hand. This is one of the hot nicknames for your boyfriend that he is going to love.
20. Johnny Rocket
What do you call a man who is good in bed and shows you the most mind-blowing time? A Johnny Rocket is the correct answer.
21. Boo thang
A 90s twang just cannot go wrong when you are trying to figure out the most dirty nicknames for guys. This is one that can sound adorable, but super sexy at the same time. So what are you waiting for? Have you given this one a shot yet? We are sure that he's going to love it.
Related Reading: Why intimacy is as important as the act itself
22. Hot bod
If you love his body and he is someone who is proud of it too, this can be one of the dirty nicknames for guys that you should probably use with him.
23. Doll face
It's not only women that are allowed to be called pretty. This classic is one that is woefully underused. If you think your boyfriend is a complete beaut, there is no harm in telling him that.

Of course, if these names are a bit too much, you can always come up with names of your own. Switch it up a bit and see how it sounds in your mouth and head when you call him that. Also, don't forget to add a sexy voice, a raspy breath or a breathless murmur to it and watch the magic unfold.