Unlike physical abuse, emotional abuse in a marriage is seldom spoken about. Most of the times, people do not even know what constitutes emotional abuse. This primarily because, unlike physical abuse, emotional neglect in a marriage is not visible and therefore harder to quantify. However, it can cause as much harm to your relationship and the psyche of the partner at the receiving end of the abuse. Identifying and working on signs of emotional neglect and abuse in a relationship is a must if you wish to lead a happy, satisfied married life.
Consider this – You are talking to your spouse about an incident that has impacted you deeply but you notice that your husband is not paying attention to a word you say. This is a classic sign to take note of, especially if this is a pattern that repeats more often than not. If every time you make an effort to share your thoughts and emotions with him, he appears to be emotionally unavailable it means emotional neglect has enveloped your married life.
Instead of having a relationship based on care, emotional intimacy and understanding, your relationship becomes devoid of emotional connection and this is when we come to the topic of emotional neglect in a marriage.
Psychologist Pragati Sureka says, "Emotional neglect in a marriage is a reality that many people face. I had a case where the lady came to me saying that her husband neglects her emotionally. It does happen that people do drift apart in a marriage and as counsellors it is our job to help them reconnect, improve communication in the marriage and focus on their own potential."
She further elucidates, "Sometimes people keep harping on the spousal neglect, emotionally empty relationship and the loneliness in the relationship. But emotional neglect in a marriage can be dealt with if both partners are willing to put things straight."
What Is Emotional Neglect In A Marriage?
Marriage is based on the promise of being there for each other and sharing one another's life experiences. The success of the relationship between life partners is not only based on physical intimacy but also a strong emotional connect. The latter often manifests itself as a grey area where most problems in a marriage usually begin.
When a woman starts feeling that her voice is not heard, she's feeling emotionally neglected. From there on, any marriage can unravel and hit the rock bottom quickly. 
So when a partner gives little or no attention to the emotional needs of their significant other or fails to respond to their advances for emotional intimacy, it is a characteristic case of emotional neglect in a marriage.
Related Reading: Does An Emotional Affair Count As 'Cheating'?
Emotional neglect also involves creating barriers between each other without any reasonable justification.
Just because emotional abuse leaves behind no visible signs, many couples fail to acknowledge it as a problem. However, the impact of such relationship dynamics can be more deep-seated and prove to be a trigger for other problems in a marriage.
Mahira (name changed), a 33-year-old woman from Mumbai, recounts how her husbands' emotional unavailability pushed her to cheat: "Vivek has been the quintessential Indian husband. He cared for me and our kids, provided for us but was a man of few words.
"I, on the other hand, am a person who wears her feelings on her sleeve. After wrapping up work for the day, when we met at home, I wanted to pour some wine and talk, he wanted to slouch on the sofa and watch TV. My questions were often met with monosyllabic responses and he had nothing to ask me ever.
"Slowly, distance started to creep in. Irritability and bickering took hold. As our marriage was going through a rough patch, I met his dynamic young man through work and we got along like a house of fire. Soon, we were texting and chatting almost through the day and late into the night. Vivek was just glad to have me off his back. I now depended on this outsider for all my emotional needs, and what started as emotional infidelity soon turned into a full-blown affair.
If you find yourself in a similar situation, the feelings of not being appreciated or being taken for granted are only natural. But before you let these get the better of your judgment, try to get to the bottom of the reasons why such emotional disconnect has seeped into your married life are:
His career may have become a priority, and that has taken his focus off the relationship
He might be dealing with a stressful situation either at work or home but he fails to share it with you
Some previous trauma that you're unaware of may be interfering with his ability to connect with you emotionally
A lack of nurturing during his growing up years may have impacted his emotional well-being
You are nagging and complaining all the time that's pushing him away
Related Reading: What Differentiates An Abusive Relationship From A Normal One
15 Signs Of Emotional Neglect By Husband
Emotional support in a marriage means that your spouse is there for you – physically (showing physical forms of intimacy), cognitively (showing empathy, patience and understanding) and behaviourally (showing love and care through actions). A complete vacuum of this support system can be scary and sad for anyone.
It is, therefore, important to know what constitutes emotional neglect to be able to do something about it. Here are 15 signs to look out for:
1. He seldom fights with you
I know what you're thinking: what would be more ideal than a marriage with no fight. No conflicts, no need for conflict resolution – it's a win-win! However, fights are a positive sign that both the partners are invested in the relationship.
If one does something that the other doesn't approve of, they react – sometimes angrily. If you notice that your spouse is okay with everything you do and does not challenge you in any way, it is a sign that he is emotionally absent from the relationship and not catering to your needs as well.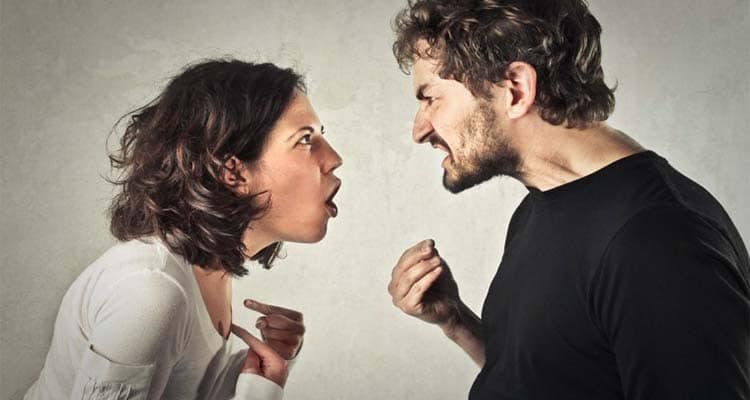 2. He prefers his own company
He does not seem to be thrilled at the prospect of spending time with you and always finds excuses to be on his own. If he spends his time the way he likes and that leaves you feeling abandoned and lonely in a marriage, you're experiencing emotional abuse.
If he is always making plans with his golf buddies, going out for a drink with the guys, has too many office events to attend then he likes to be on his own.
3. You have no meaningful conversations
Communication is the bedrock of a successful marriage. A couple is expected to share every detail of their life with each other. This requires strong, meaningful communication between the two partners.
If you and your spouse hardly ever talk about the important things in life and most of your conversations are limited to the essentials such as kids, finances, family, groceries and errands, you should take it as a warning sign.
4. Your husband fails to show physical intimacy
A lack of emotional connection between spouses eventually paves the way for diminishing physical intimacy. When he not only shows no signs of physical attraction toward you but also avoids your advances, he has checked out of the marriage emotionally.
In a marriage physical intimacy wanes over time but if he is not initiating any kind of intimacy then it is a sign he has lost interest in the marriage. You end up feeling all the more emotionally empty in a relationship.
5. He is closest to his colleagues or friends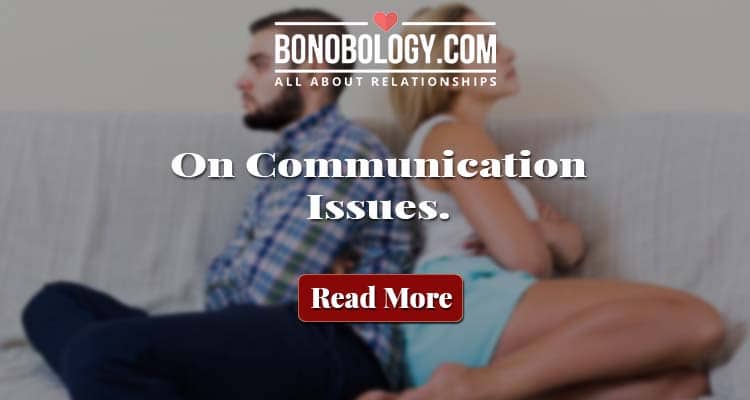 While it is absolutely normal – necessary even – to have your own social circle and life after marriage, a spouse must take precedence over friends and colleagues.
If his colleagues and friends are the sources of support whenever life throws a curveball and you're not even aware of the issues he is grappling with, he is surely neglecting his relationship with you.
6. You are not yourself around him
Walking around the house in your underwear… Heck, walking around the house naked… Brushing your teeth in front of each other… Taking a leak in from of your spouse.
The average married couple does one or all of these seemingly appalling things. It's just a sign that you're comfortable being yourself around your husband. If that's not true in your case even though you've been married a long time, it speaks of a serious case of emotional neglect.
Related Reading: 9 Proven Benefits Of Counselling – Don't Suffer In Silence
7. You fail to understand his needs and wants
Since he is emotionally absent from the relationship, you remain unaware of his needs wants, likes and dislikes. You haven't got a clue about what he wants from the relationship and you.
You feel totally lonely in the marriage and it's as if another person does not exist in it. You feel like you are living with a stranger in the same house.
8. You depend on yourself for solving issues
As partners sharing a life, you should both work toward solving issues together. But with an emotionally uninvolved husband, you will soon realise that you've got to handle all issues big and small on your own.
If you deal with stressful situations single-handedly all the time, the emotional neglect in your marriage is undeniable. You feel emotionally empty in he marriage.
9. You feel lonely and alone all the time
Even though you share the same house and the same room with your husband, you still feel perpetually lonely and alone. This is because your relationship with him lacks an emotional connect, which causes an emptiness to build and that can lead to not being happy in a marriage.
You are unable to accept the spousal neglect in the marriage and you are perpetually grappling with your emotions.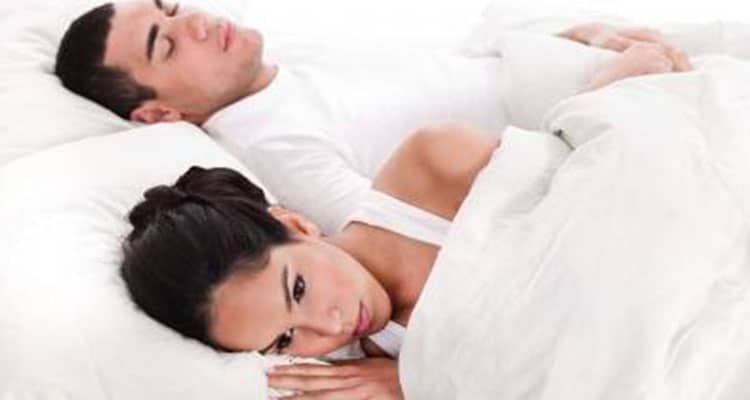 10. You get attracted to other guys
The loneliness and the feeling of being caught in a run of the mill existence can get the better out and cause you to seek emotional fulfilment outside your marriage, which fuels an emotional and physical attraction toward other men.
This account of a successful woman who is unabashedly attracted to another man will seem relatable to anyone who is or has felt emotionally abandoned in a relationship.
Related Reading: 10 Signs You Married The Wrong Person
11. Your husband becomes overly critical
Even though he finds it hard to appreciate anything you do, it's his daily routine to criticise you. Every time he picks on you in public or the privacy of your home, he scars you emotionally without even releasing the damage he is wreaking on his partner and his marriage.
No matter what you do, you cannot seem to make him happy and he keeps bringing you down with his criticism. To the point it becomes intolerable.
12. He gets annoyed easily
It is only natural you'd try to gain your husband's attention when he seems distant and emotionally unavailable, especially if this is the norm in your life.
But if this only annoys and pushes him further away from you, it is apparent that he is neglecting you. He gets angry easily. In such moments, you may find yourself wondering whether being married guarantees love and romance in one's life?
13. He gives you the silent treatment
Your attempts to establish any kind of emotional intimacy cause your husband recedes into his shell and push you away furthermore by giving you the silent treatment. This is an absolute sign he is neglecting his wife.
This behaviour is not just emotional neglect but a clear sign of mental and emotional abuse that can be heartbreakingly painful for you.
14. He hardly takes care of himself and his appearance
Your marriage and your relationship may not be only ones taking a hit from this emotional neglect. In some extreme cases, the emotional withdrawal may start manifesting in his personality too as he stops putting in any effort to care for himself or his appearances.
In such cases, there is a more serious underlying problem such as anxiety, fear, depression or trauma at play. You must do your best to get to the root of it and help your partner through this challenging phase.
15. You are no longer his priority in life
During the heyday of your married life, you may have been the centre of his universe but your importance in his life has steadily declined. This is one of the classic behavioural traits of an abuser in a relationship, and if you've experienced it firsthand you'd know how damaging its consequences can be.
He ha become as reclusive now as he was obsessive with you in the early years of the marriage and this is really hard to accept.
Related Reading: Has Your Husband Checked Out Emotionally? 12 Signs Of A Failing Marriage
5 Tips To Cope With Emotional Neglect
Complaining that "my husband is emotionally not supportive" is not going to resolve your situation. You have to take matters in your own hand and find ways to cope with this emotional neglect if you want to stay in the marriage despite a dwindling connection with your spouse.
Here are 5 tips to deal with the emotional neglect that may help you save your marriage from falling apart completely.
1. Work through the problems productively
Pick an appropriate time to talk to your husband about the issues that have cropped up in your married life due to his emotional neglect.
Try to be loving and understanding in your demeanour and keep an open mind toward his side of the story. You both need to come together and cooperate to find a lasting solution to this problem.
2. Don't play the victim card
Your husband's actions have caused you immense hurt and emotional damage. Even so, for the sake of restoring harmony in the relationship, try not to play the victim card during your conversations.
This will only make your husband more guarded and defensive in his approach, which is the exact opposite of what you intend to achieve.
Besides, facilitating honest, open conversations may help you discover some error in your ways that may be triggering his emotionally absent state of mind.
3. Rekindle the love
Spend time together, attend social gatherings as a couple, plan date nights…to recreate the good times you two have spent with each other and make your husband fall in love with you again.
Chances are he really loves you but because of certain issues in his life he just drifted apart.
4. Approach a therapist
Whenever a marriage hits a rough patch, it may be difficult for the spouses to resolve a conflict on their own because egos come into play and you may not be able to take an empathetic view of your partner's perspectives.
In case of such a deadlock, seek help from a therapist or a marriage counsellor is always advisable. There's no shame or stigma in it. In fact, it's a sign that you're both willing to work on your marriage through relationship counselling.
5. Be patient
If you still love your husband and can't bear the thought of losing him, being patient as you go through a process of healing and restoring your relationship is your best bet. Eventually, your husband will find his way to your heart and soul again.
As Pragati Sureka says that emotional neglect can happen in a marriage but it all depends on how you deal with it. If the signs of spousal neglect are there in your marriage then you should take the right steps to fix it.
FAQs
1. What counts as emotional neglect?
If your spouse spends most of his time on his own, never makes plans with you, hardly shows you care and concern and you feel lonely in the relationship it can be emotional neglect.
2. What is an example of emotional neglect?
When a spouse hardly communicates with you and all his joy, sorrow and issues are shared with his buddies and colleagues, then this can be an example of spousal neglect.
3. Can a marriage survive without emotional intimacy?
A marriage cannot survive without emotional intimacy. People can survive a sexless marriage without cheating but not without a mental connection and communication it's hard for a marriage to survive.
4. Is emotional neglect grounds for divorce?
Yes, emotional neglect can be grounds for divorce because it's hard to survive in a relationship where no mental connection is there. Marriage is about companionship, if that does not exist there is no point in going on.
What differentiates an abusive relationship from a normal one
How My Married Life was Exactly the Opposite of My Romantic Daydreams