Bollywood dotes on one-sided love movies. There is something dramatic and poignant about loving someone madly and not being loved back. And then the hero or the heroine sacrifices everything for their unrequited love. Audiences just lap it up.
I've said it before and I'll say it again. One-sided love is an unnecessary joke of fate that is extremely unfortunate in its very existence. However, there's something beautiful about it too.
The painful process, the humiliation, the whole senselessness that unrequited love comes with is a reminder of how human we are and how much control love and emotions have over us. This reminder has inspired countless works of art and has inspired many a movie. Here are a few one-sided love stories in Bollywood.
Related Reading: 6 Signs You Are in a One-Sided Relationship
The Best One-Sided Love Movies In Bollywood
One-sided love in Hindi movies have been the focul point of many drawing room conversations among movie buffs. Movies about unrequited love have something unforgettable about them.
Who can forget Kamal Haasan's performance in Sagar or Sadma? We will not be surprised if you still well up while watching these one-sided love movies and you have your own list of unrequited love films that you go back to again and again. When Neil Nitin Mukesh cried in New York we cried with him and we felt Karisma Kapoor's angst in Dil Toh Pagal Hai. 
Bollywood has many movies on one-sided relationships that we just love but here we list our latest favourites.
1. Ek Main Aur Ek Tu
Kareen Kapoor and Imran Khan play two characters and their friendship is threatened when Rahul develops feelings for Riana. She, of course, doesn't return the feelings and a lot of confusion arises.

They fight for their friendship however and that's the endearing part of the film. An interesting piece of work, the film stands in sharp contrast due to its end.
Unlike the tragic or happy endings in most one-sided love movies, Ek Main Aur Ek Tu ends on a hopeful note. This is a must-watch unrequited love story.
Related Reading: 8 Ways To Make One-sided Love Successful
2. Darr
From the hopeful to the horror, Darr became an instant classic due to Shah Rukh Khan's performance as the creepy stalker to Juhi Chawla's character.
Darr played with the idea of obsession overtaking love and made a villain the centre of a story at a point in Bollywood when love stories and couples were often the main attraction. Yash Chopra managed to balance both and offered an important perspective on unrequited love much before such films were in vogue.
This is one of the most popular one-sided love movies of Bollywood although it also delves into the aspect of stalking..
3. Saawariya
This film was disliked and criticised; however Sanjay Leela Bhansali's Saawariya probed into the mind of the one-sided lover. From the time when Ranbir's character falls in love with Sonam's character to the time when he realises that this is true love and not just fascination and till the heartbreak, the movie forces us to look at the stages of one-sided love from Ranbir's perspective.
Saawariya is one of our favourite one-sided love movies simply for the reason that the heroine keeps waiting for the man she loves but while doing that she meets the hero of the film. What transpires after that is the plot of the film and we love all that happens thereafter.
Related reading: Are You A Standby Lover? 15 Signs You Are A Backup Boyfriend
4. Barfi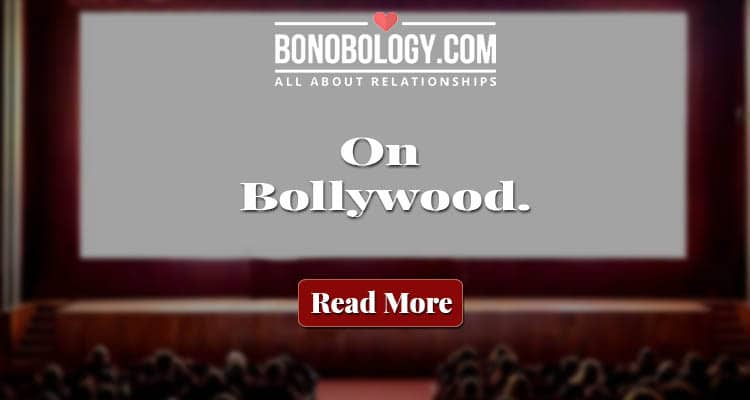 Barfi fits the unrequited love mould in an odd way. The two characters who go through unrequited love indeed love each other but timing gets in the way. In the beginning, we see Barfi and Shruti (Ileana D'cruz) get together and then break up.

Shruti breaks Barfi's heart and when she comes back to him later, he's moved on and has fallen for someone else. We then see Shruti try her best to make sure that Barfi and Jhilmil (Priyanka Chopra) survive.
It's the one-sided lover, loving enough to look beyond her own happiness that makes Shruti's character memorable.
This is one of the best movies about unrequited love because it shows two people rise above their own personal feelings. Jhilmil and Barfi's love story is epic though.
5. Raanjhanaa
This is yet another film that shows us the world from the side of the one-sided lover. You are thrown into a chaotic burst of colours and emotions almost as if to make you feel the intensity with which Kundan (Dhanush) feels his love for Zoya (Sonam Kapoor).
The film shows you the ups and downs of one-sided love. You see how destructive it can be to the lives of all the people involved, how beautiful it can feel to feel it while it lasts. Raanjhanaa is one of the one-sided love movies that is also a tale of seeking forgiveness from someone who can't give you love.
The limits of Kundan's obsession whether in love, destruction or in repentance are of epic proportions and that is how Raanjhanaa feels when you watch it.
Related Reading: How Do You Know You Love Someone – 11 Signs That Say So
6. Cocktail
Similar to Barfi, Cocktail is a story where Veronica played brilliantly by Deepika Padukone has to let her love go because she loves him enough. Gautam (Saif Ali Khan) falls for Meera (Diana Penty) while he's with Veronica.
The film shows Veronica grapple with the reality of being in love with someone who doesn't love her back and your heart breaks for her.
This is easily one of her best performances and one of the best one-sided love movies we have seen in recent times.
7. Ae Dil Hai Mushkil
Karan Johar's films have always had a central theme. Friendship, parenthood, infidelity and in his latest directorial venture, the idea of unrequited love. Ae Dil Hai Mushkil is a love letter written to unrequited love.
SRK appearing in a guest role reveals the central argument of the film when he pronounces: "One-sided love is powerful in a different way. It doesn't split two people like other relationships. Only I have the right to my one-sided love." This idea is almost empowering to look at.
One-sided love can be frustrating, you don't want to feel the feeling because you don't get the desired result you want. Ae Dil Hai Mushkil tries to make us look at the emotion differently. Almost every character's love remains unrequited and that's what makes the film heartbreakingly cathartic.
Our list of one-sided love movies have a variety of emotions and storylines. There are a number of one-sided Bollywood movies but these seven are easily our favourite. Hope you liked our unrequited love Hindi movie list.
I would rather be alone than deal with someone who will hurt me